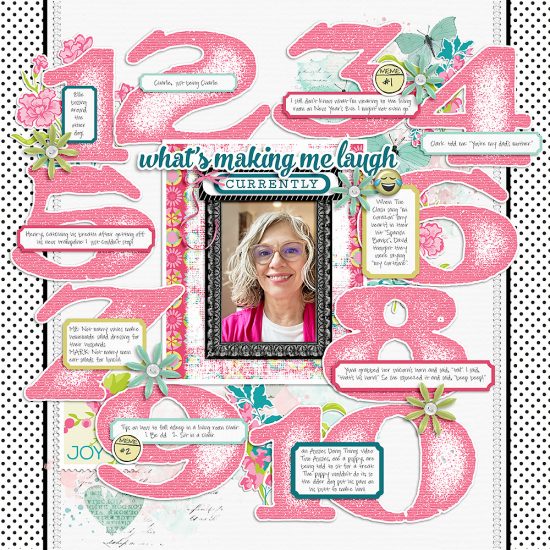 Hello, Addie (agoymerac) here with this month's All About You Challenge. This month's theme is, "Just You." Let's keep it simple and start 2022 with a page featuring you! So, take a selfie, ask a friend to snap a pic of you, or use a recent shot of just you! You could take it with a fun filter or photo effect or go for a natural shot. You can tell a story, or simply scrap a photo. In any case, we need to be in our books more!
Katie has generously provided a freebie with some awesome goodies to help inspire you! You can download the freebies here: FREEBIE.
As always, the team was a huge help in creating amazing pages! First, Jheri made this gorgeous, artsy page documenting some goals along with a current photo.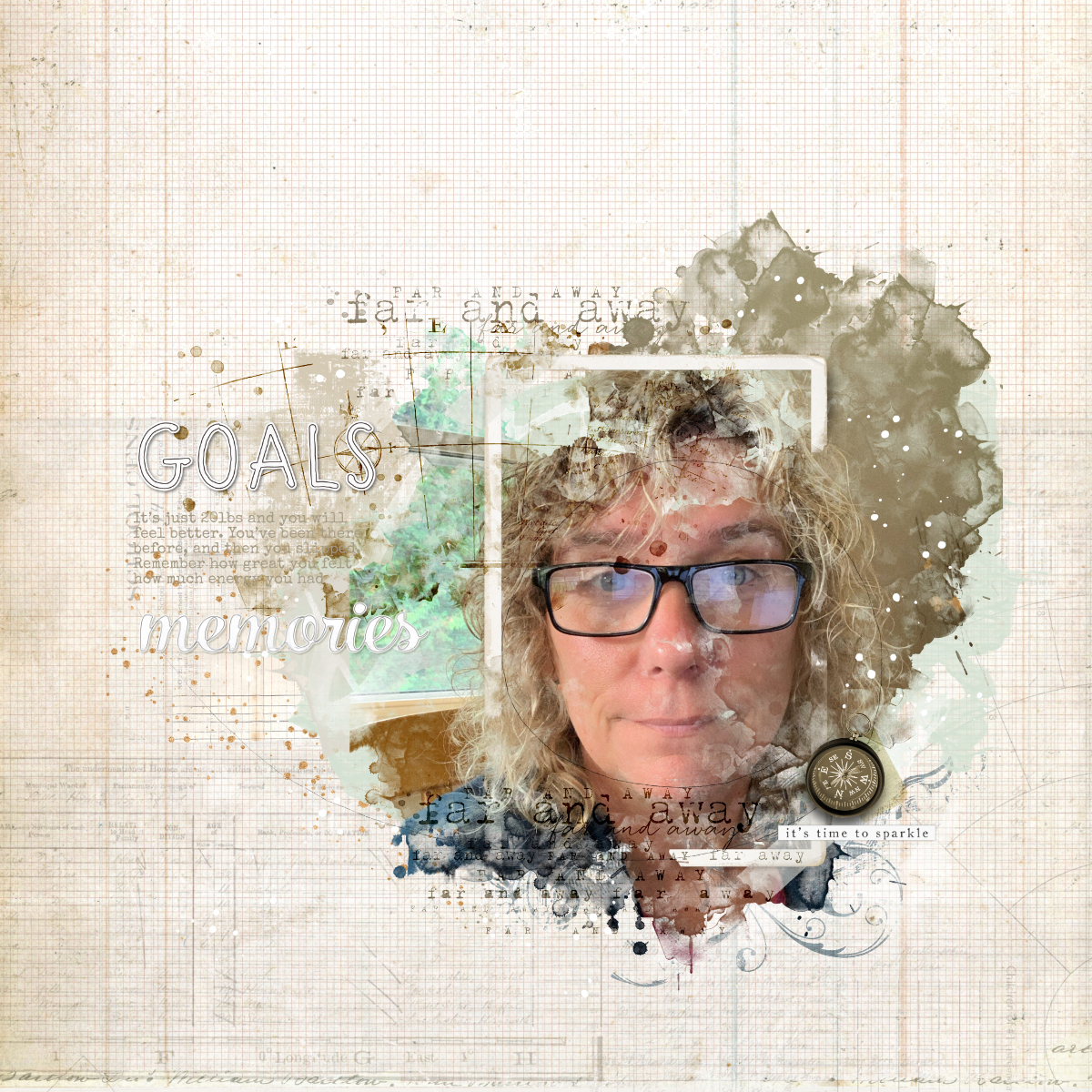 Supplies Jheri used: Blendables Layered Template 73, Curated Favorites Paper Pack 11: Vintage,  Sherene Scrapbook Kit, and Seasons Sparkles Scrapbook Kit.
Next, Shannon (shannonroller) documented her love of the Green Bay Packers on this awesome layout: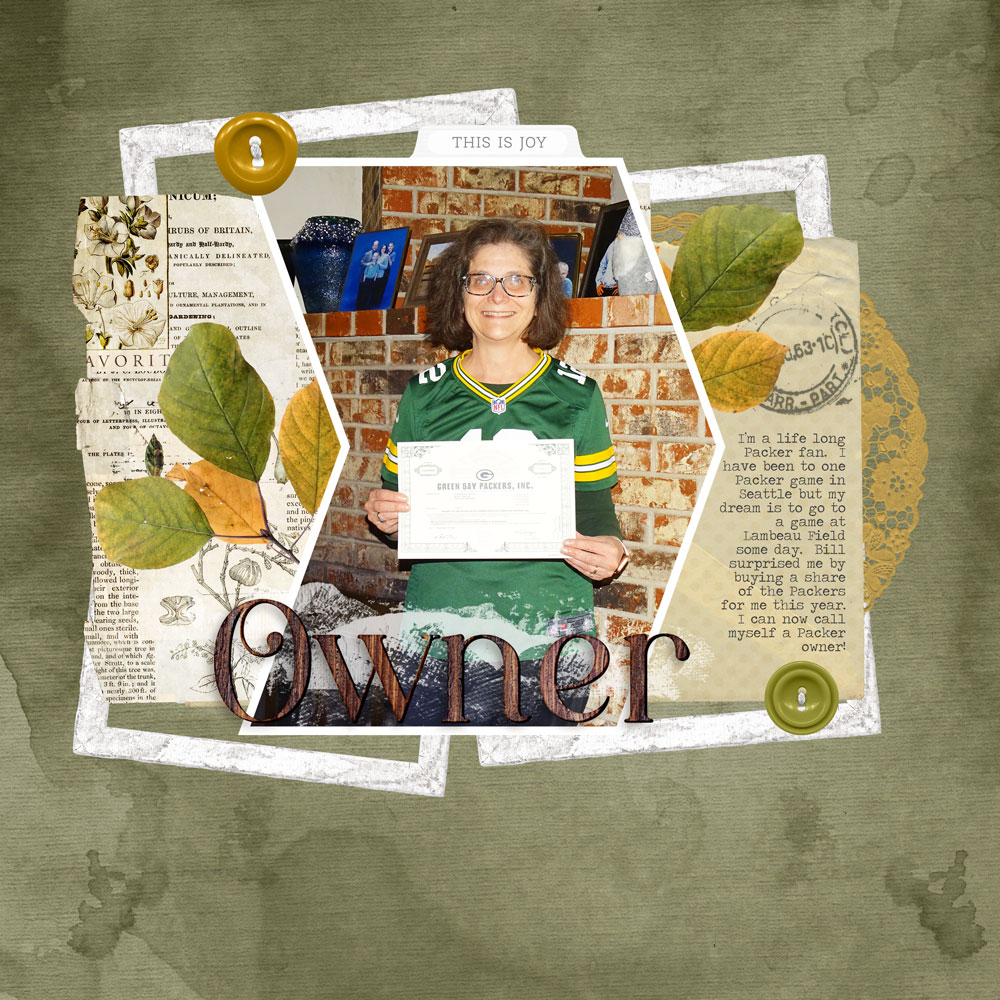 Supplies Shannon used: Chevron Frame Layers 02, Darcy Gardens Elements, Palette Textures 06, Wooden Chipboard Frames 03, Forever Fall Bundle, and Touch Up Paint 08.
Next, Amy (Amy L) took it to a new level by including a list of things that make her laugh on this amazing layout!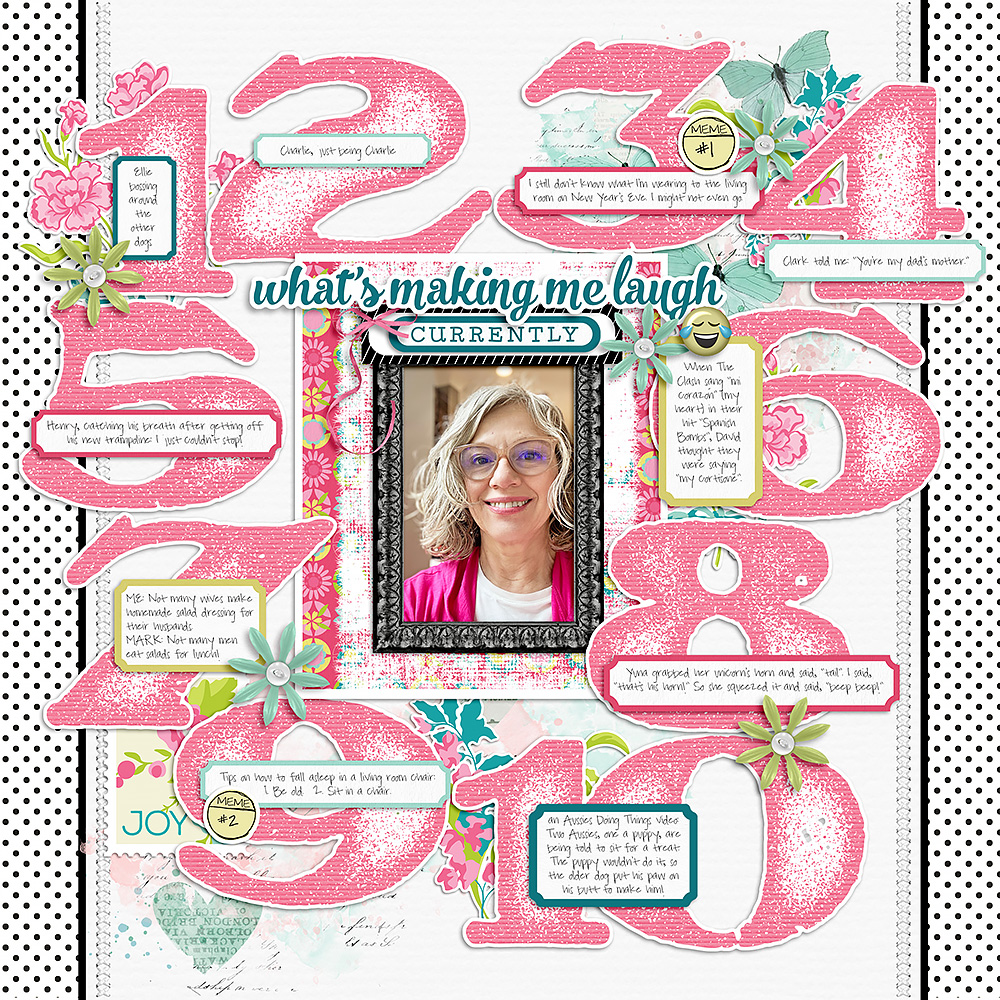 Supplies Amy used: Antibes Element Pack, Bliss Blendable Layers, Clean Stitched White 03,
Cottage Fields Element Pack, Emoji Mini Flairs 02, Fringed Photo Masks 03, Inked Journalers Brushes and Stamps 01,
Patterning Palette 02 Element Pack, Patterning Palette 02 Paper Pack, Smitten Solids Paper Pack, Stamped Alphabet 05,
Summer Garden Solids Paper Pack, and Yellow Black and Creme Mini Kit.
Finally, I took a photo of myself and made sure to include my reading glasses perched on top of my head because they can always be found there!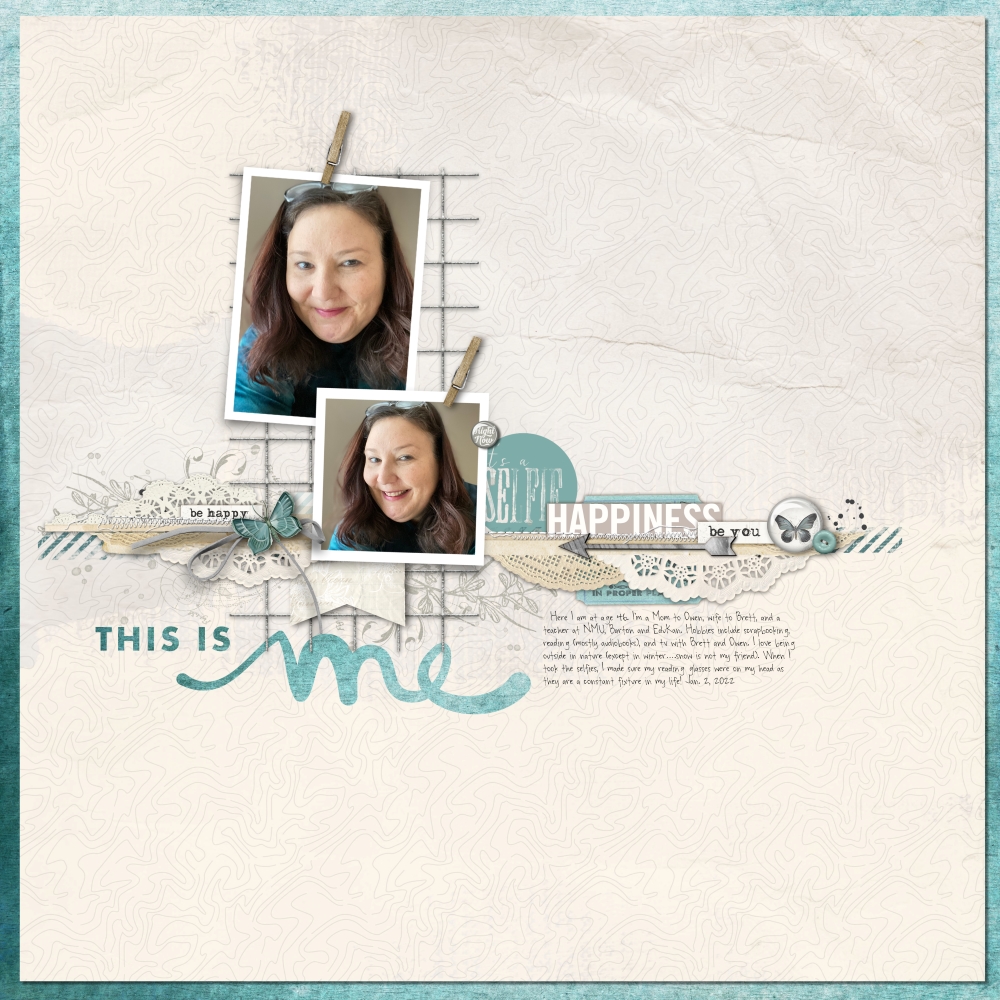 Supplies I used: Wire Frame Grid Clusters and Layers 01, Readymade Layers: Everyday Borders 04, Curated Team Scrapbook Mix 05 (background papers), Stamped Word Dots Photos Brushes and Stamps, and Bold and Scripted Brushes and Stamps 18.
I can't wait to see pages with a photo of YOU!
Remember to post your page in the All About You Challenge gallery as well as in the January Challenges sign-in thread in the forum.
Happy scrapping! – Addie (agoymerac)