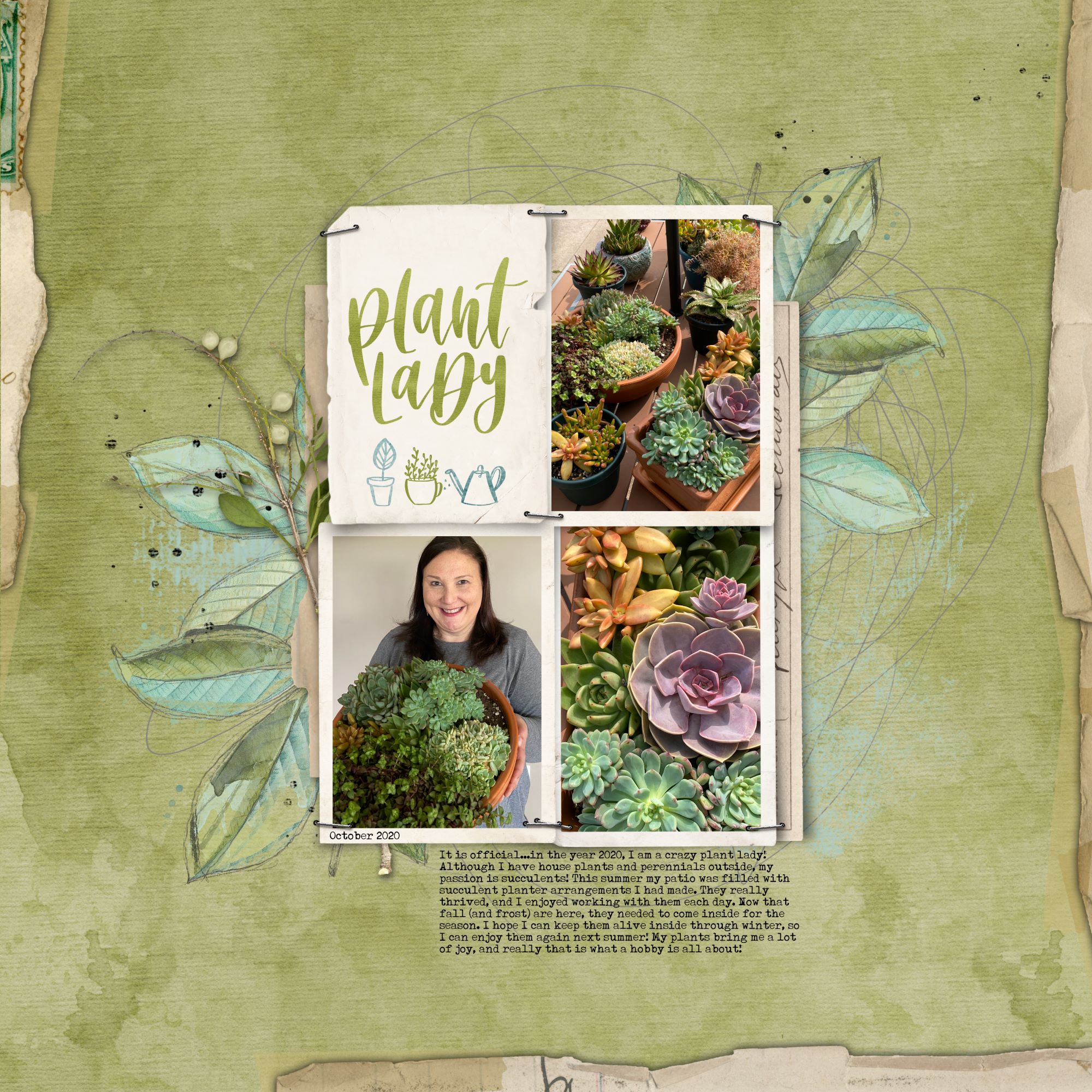 Let's scrap about you and your hobbies! For the AAY pages, it's great if you can include a photo of yourself, but it isn't a requirement. For my page, I had my son take a photo of me for the page…if I wasn't planning on the page, this photo wouldn't have happened! Hopefully this challenges you to get in front of the camera to document YOUR story!
Scrap about any hobby that is a part of your life. I chose gardening for mine, even though scrapbooking is a huge part of my life! You can certainly scrap about scrapbooking…I have some older pages documenting my scrapbooking journey and I love looking back on how the hobby has evolved!
The creative team and I will help inspire you to scrapbook your hobby!
First, Carol made this amazing page showcasing her hobby of photography! I love how she talked about it being an addiction as well….isn't this true of so many of our hobbies!?!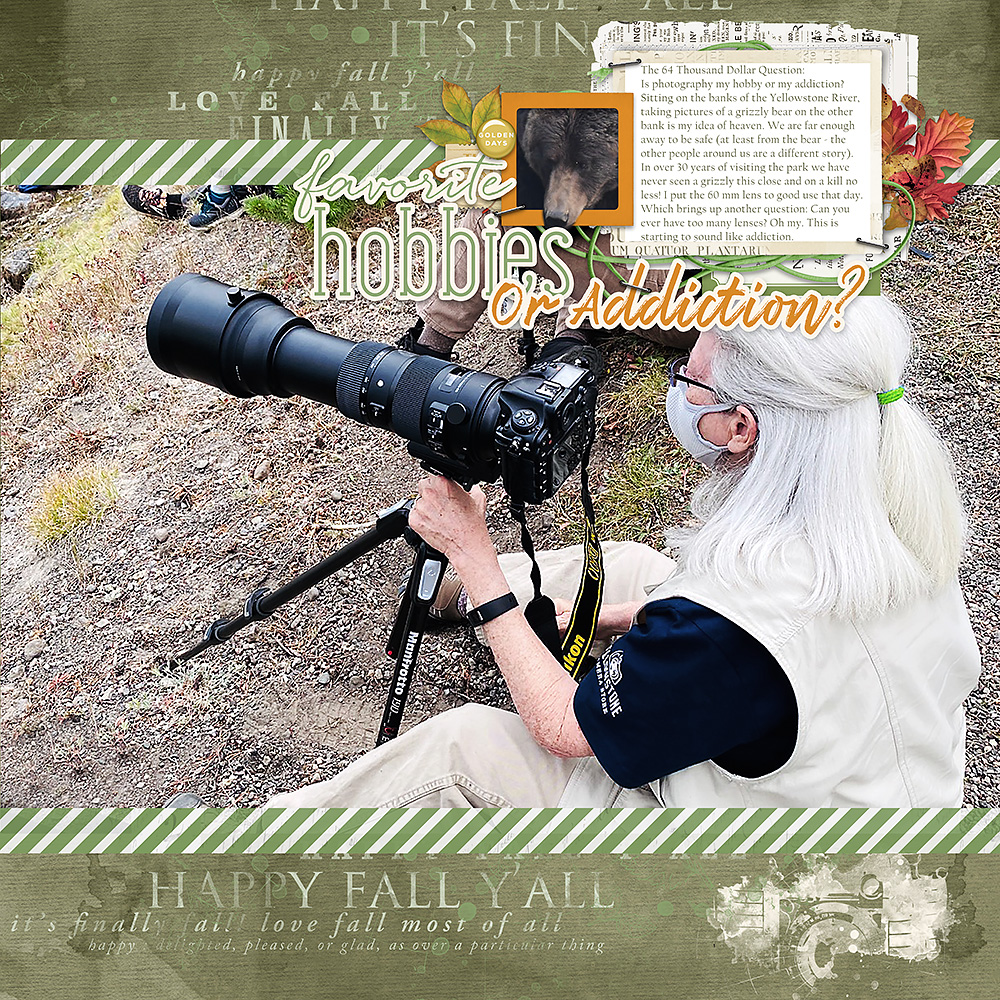 Carol's page supplies:
Big Picture Vol. 04 Layered Template 02
ARTpack Photographer Brushes and Stamps 02
My Story Page Titles Brushes and Stamps 03
Shannon also chose photography, which makes so much sense as scrapbooking and photography go hand in hand! Her journey with scrapbooking has helped evolve her photography skills, and I loved reading her journaling on her lovely layout!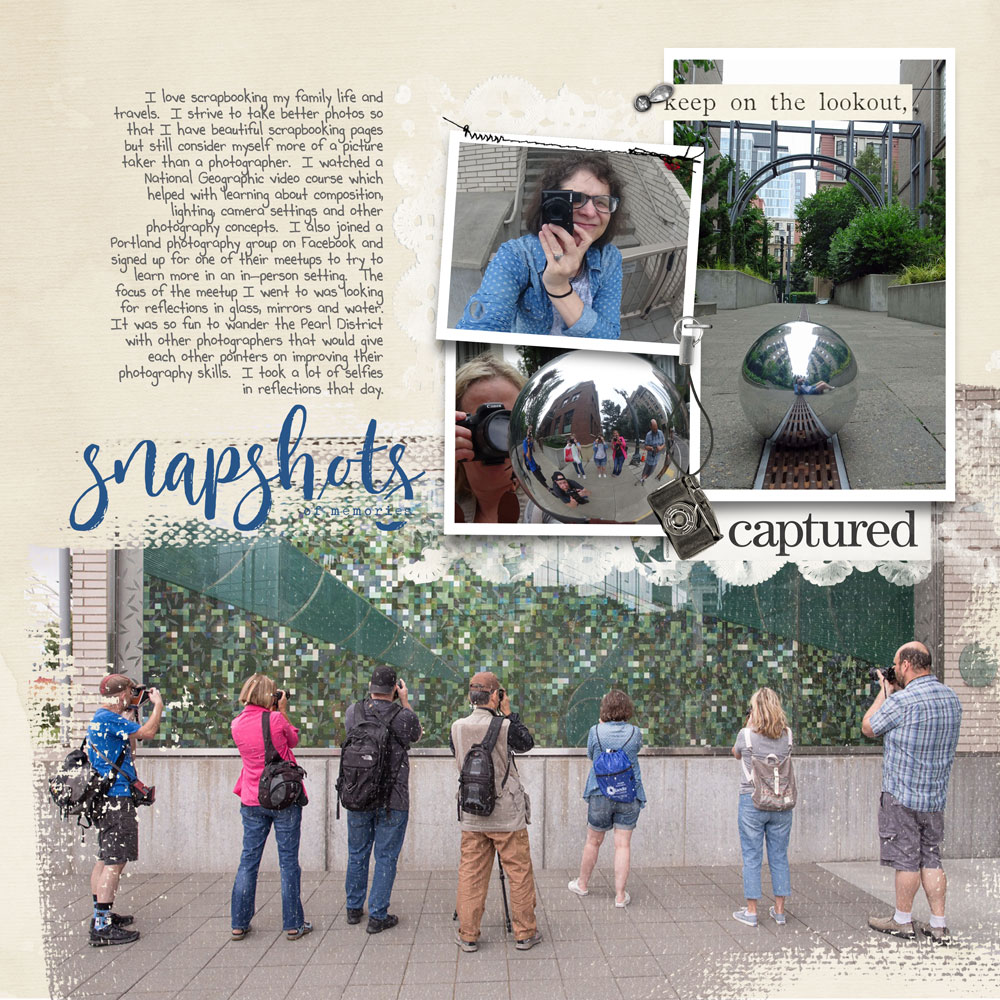 Shannon's page supplies:
Palette Texture Paper 06
Documenting a Decade Vol. 2 Template
Curated Charms 01
Textbook Phrase Clips 03
Vintage Flashcards Photographs 
Destination Memories Page Titles
Next, Amy scrapbooked a new hobby, which is composting on her cool layout! Now this is a hobby our environment is thankful for!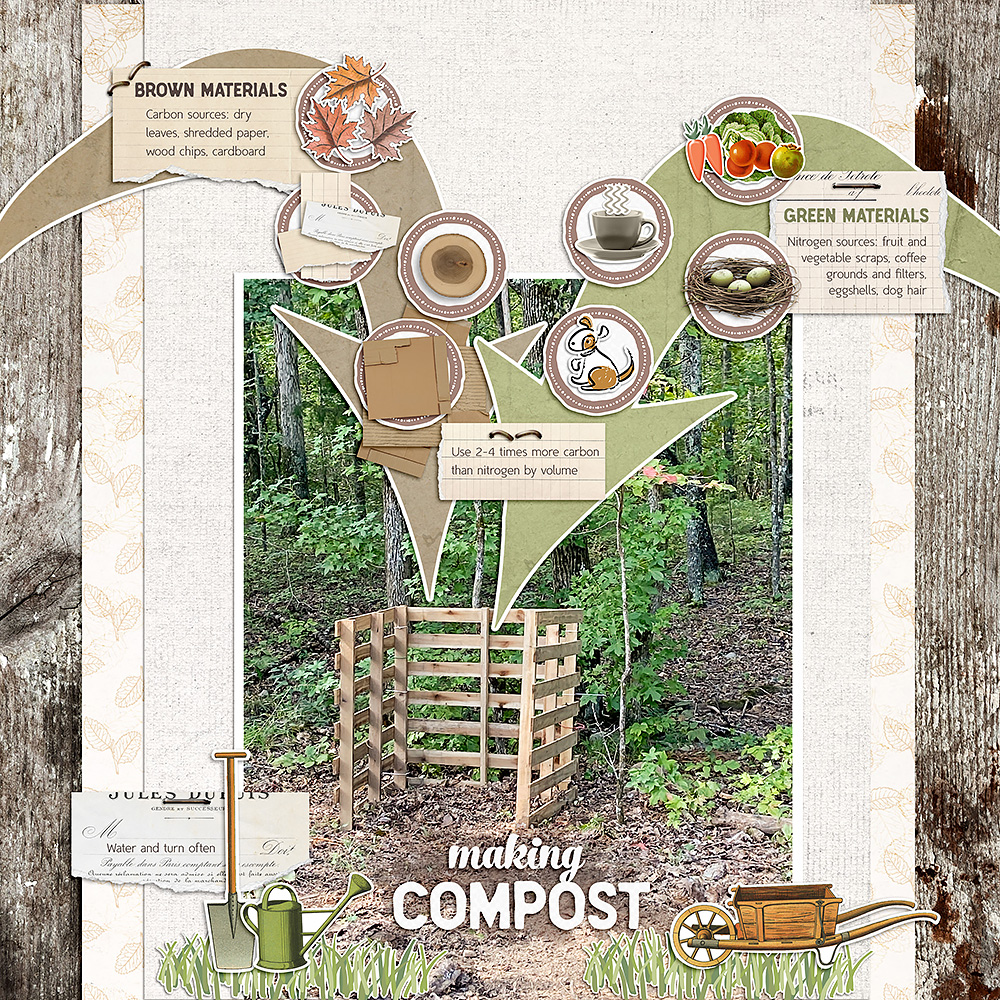 Amy's page supplies:
Fall Market Solids Paper Pack
Fall Market Paper Pack
Watery Spots Brushes and Stamps 07
Drawn Blossoms
Drawn Labels Brushes and Stamps 01
Pumpkin Spice Element Pack
Boxed Paper Pack 01
Classic Cardstocks: Festive Brights
Evergreens Element Pack
Torn Vintage Journalers
Home and Garden Solids Paper Pack
Home and Garden Stickers
Farmhouse Garden Element Pack
Curated Studio Mix Scrapbooking Kit 07
Calne Element Pack
Antibes Element Pack 
Stick Together 01
Next, Lori Ann documented her love of cooking and baking on her pretty page! I love how she called feeding her friends and family a hobby! I am sure they are thankful for that hobby choice!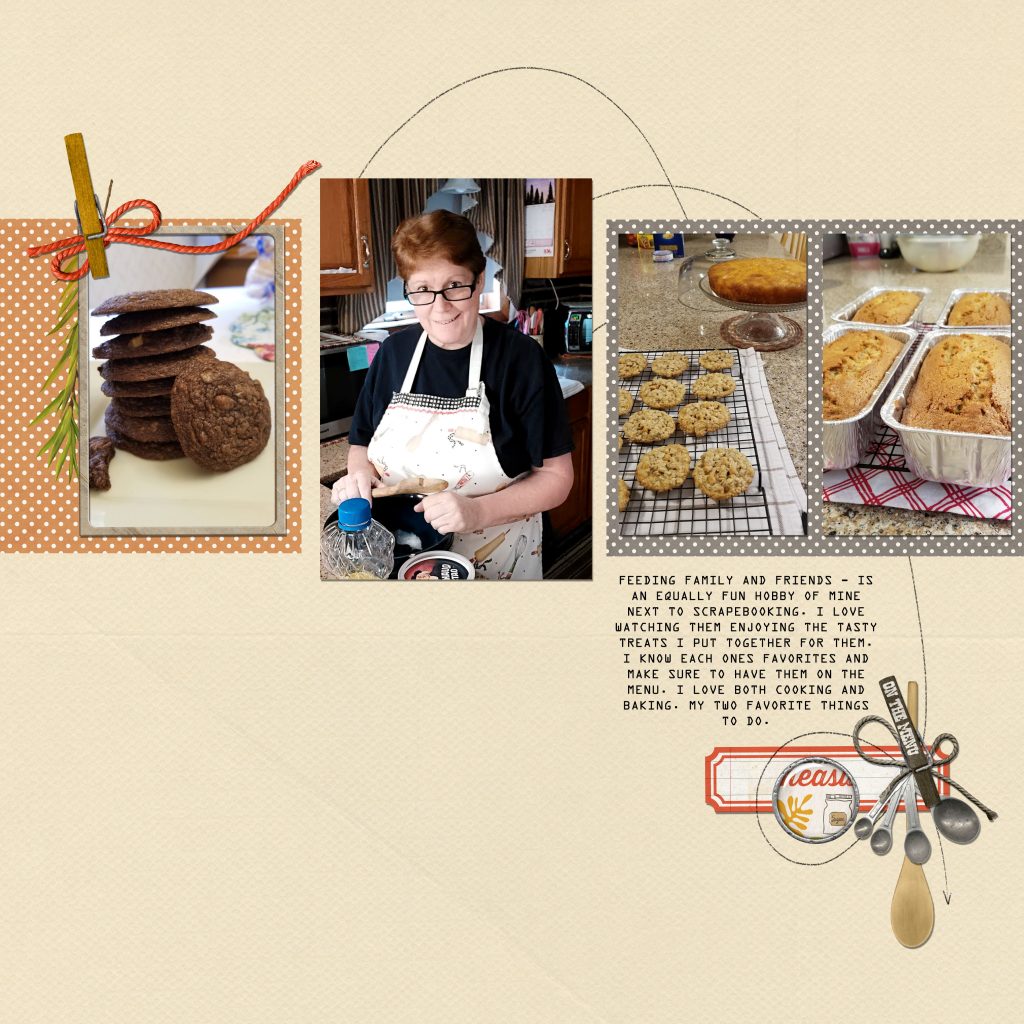 Lori Ann's page supplies:
Forever Fall Solids Paper Pack
Meriam Ridge Dots and Stripes Paper Pack
Pencil Twist Arrows Brushes and Stamps 02
Finally, I scrapbooked my love of gardening, specifically working with succulents! Hobbies can come and go, so I know I will be happy to look back on this!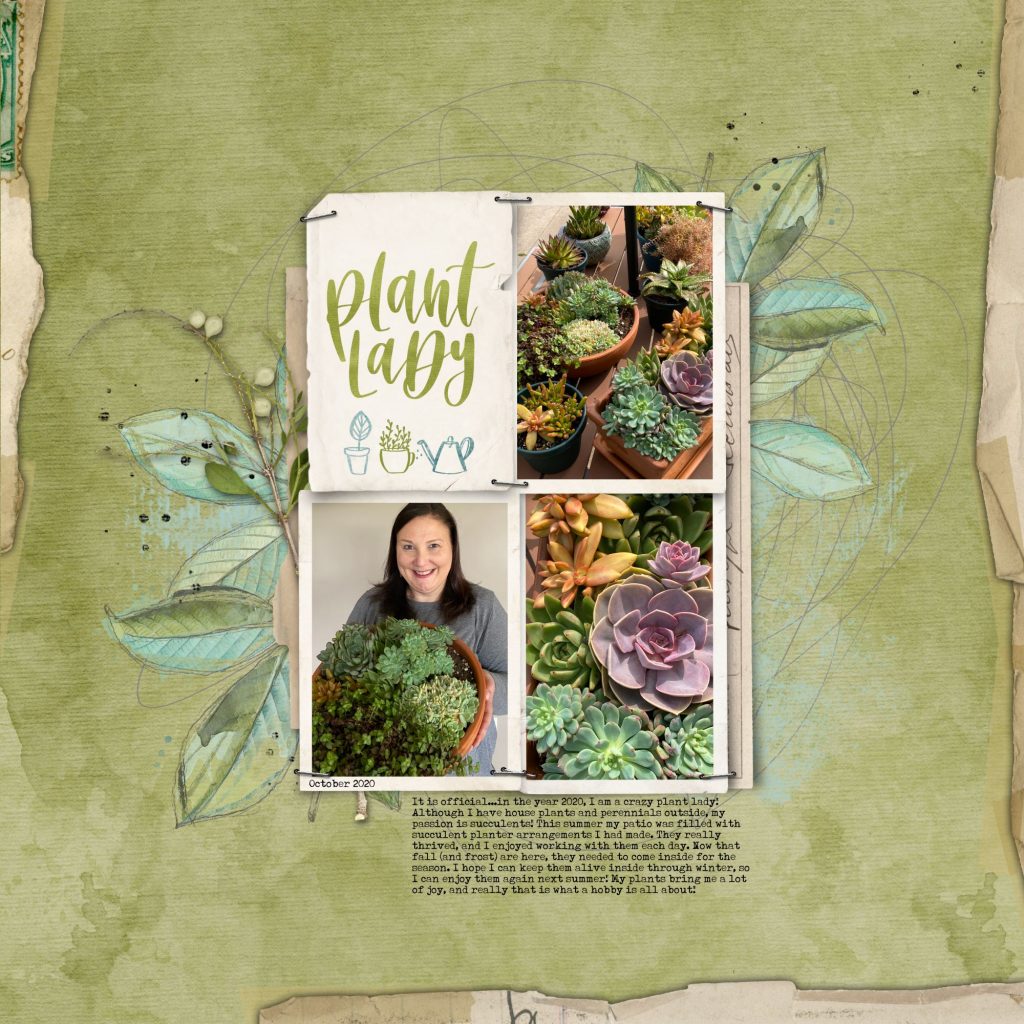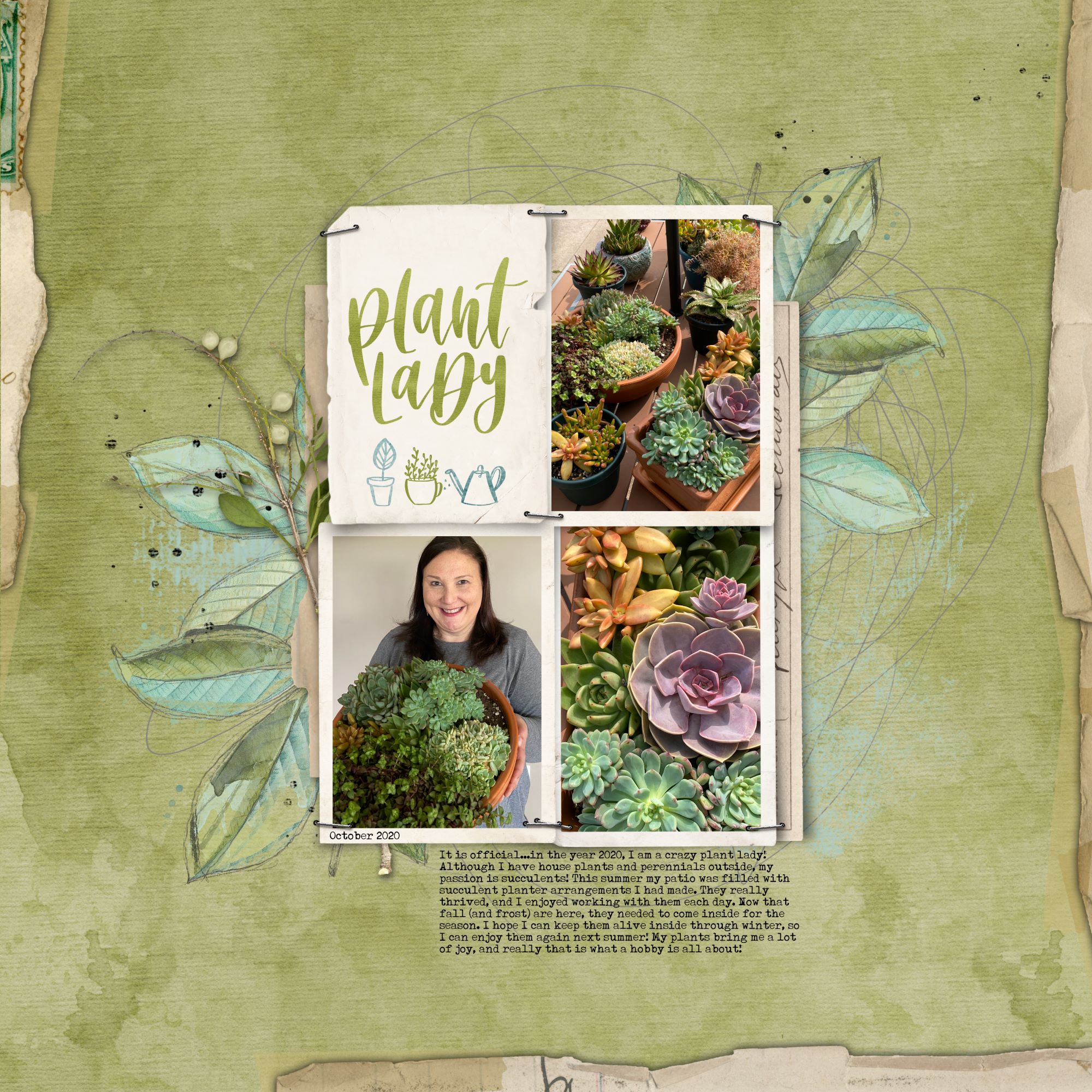 Addie's page supplies:
Photo and Journal Clusters 05  
Hand Scripted Brushes and Stamps 14
Taped Together Overlays 02
Palette Textures Paper Pack 04
Layer Works 1367 
I can't wait to see your pages about your hobbies! Remember to post your page in the All About You Challenge gallery as well as in the October Challenges sign-in thread in the forum.
Happy scrapping! – Addie