Template Mashup: Happy Memories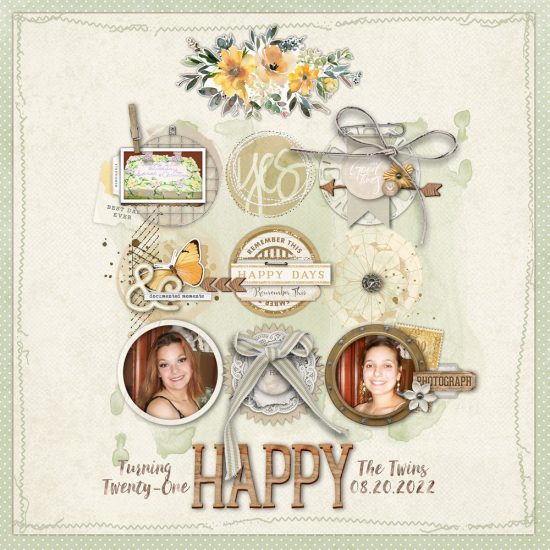 Hello! This is Merr bringing you the first of our Template Mashup Challenges for September. Creating a scrapbook page for happy memories is surely one of the most pleasurable activities a dedicated scrapbooker can do! With that in mind I chose a  happy memories theme for this Template Mashup. I hope the templates and the example pages we made inspire you to join in on this challenge. The rules are simple: create a new design using parts of both of the templates. You may add any additional papers or embellishments from Katie Pertiet Designs to complete your page if you wish. (The templates will be included in the weekly sale making them a wise purchase because you can use the parts again and again.)
Here are the templates.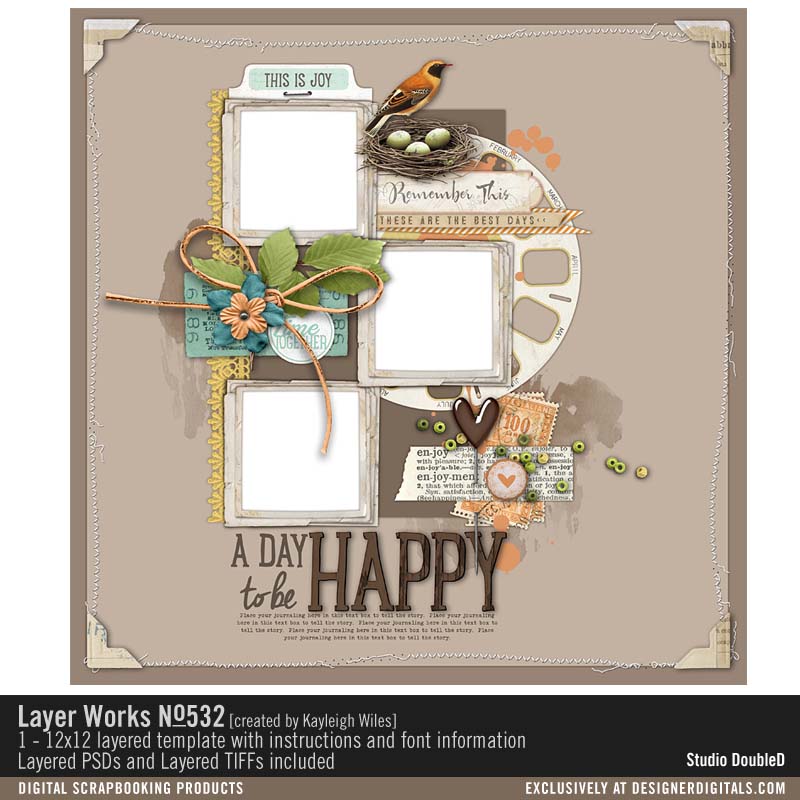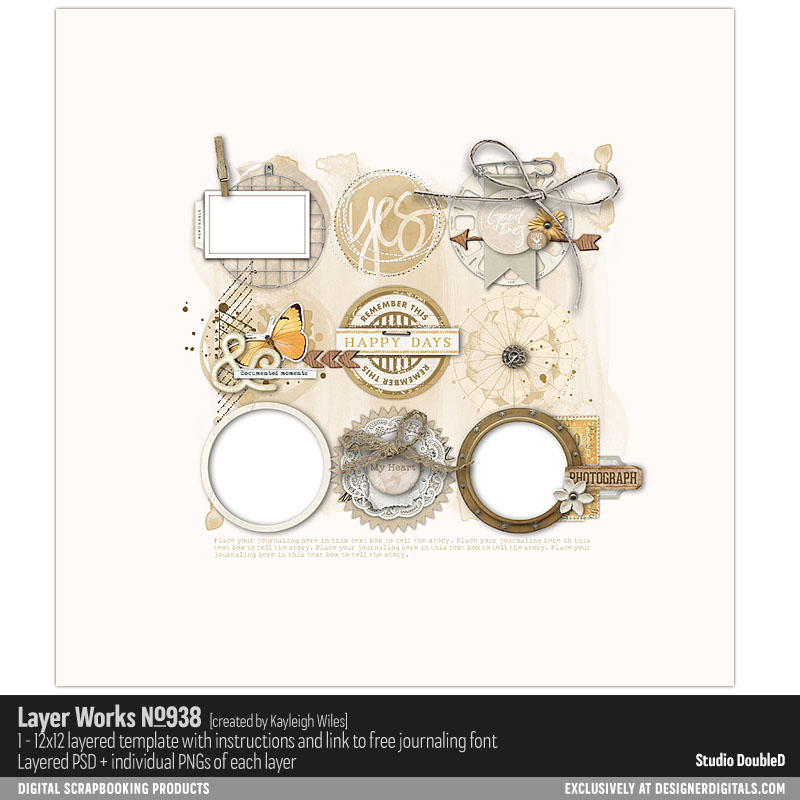 Kathy's (aka Black Kathy) page features a real treasure of a photo. It must make her very happy to have this photo of 4 generations of her family. A black and white photo is especially attractive I think. I love that Kathy used the bird in the nest embellishment as part of her design. Background paper is from Curated Mix 41 Papers.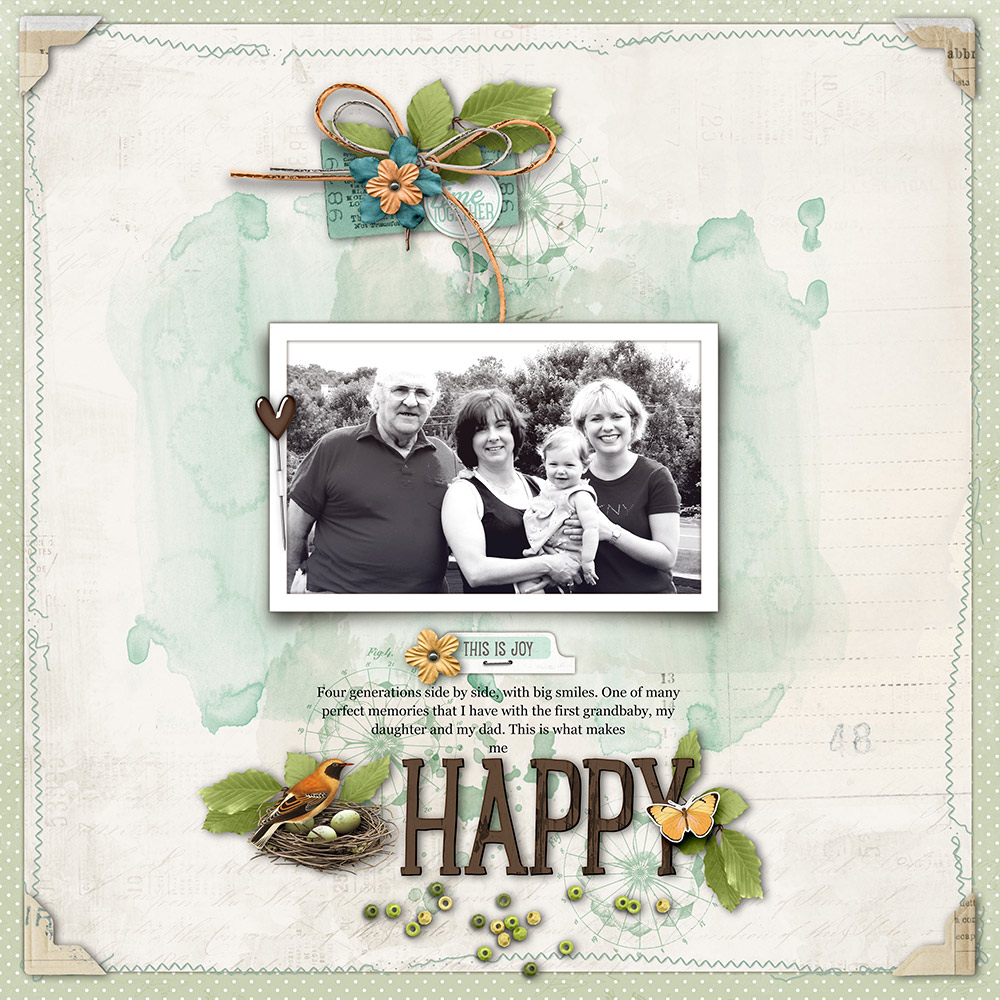 Julie (aka MaggieMae) went with a grid design for her page featuring photos of her beloved twin granddaughters. The muted colors make sure the photos of the girls are the main focus of this happy page. Extras on her page are from Texturing Paper Pack 01, Curated Studio Mix 41, ARToptions Mini Mix 29 and Marlow Element Pack.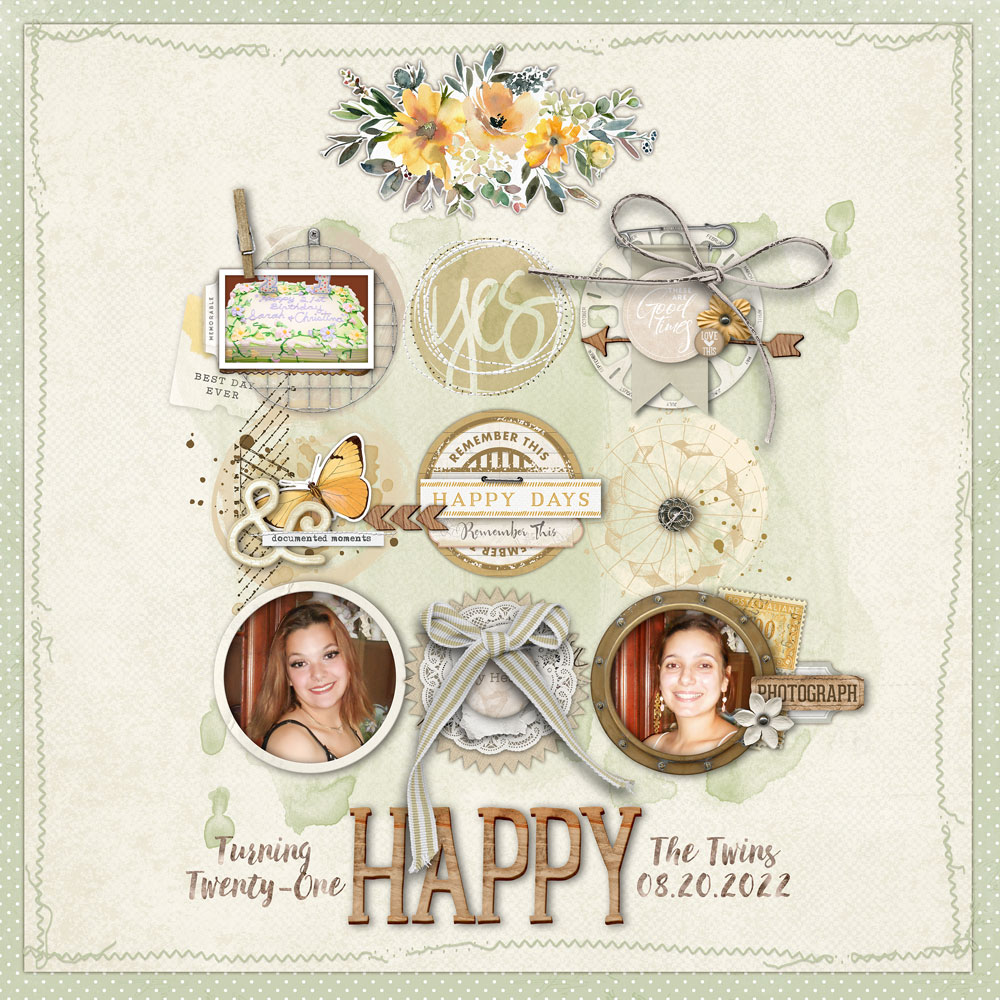 Jan (aka jmgesi) says she loves a good mashup and I am happy to share her example with you! Her page with two endearing photos of cousins getting to pet a cuddly dog makes excellent use of the parts of both  templates for a look that is unique. Jan added supplies from kits coming soon to the store: Serenity Chipboard Stickers, Vintage Artistry Papers 02 and Vintage Artistry Serenity Solids. HexaPost Stamp Pack 01 and Around Words 01 add the finishing touches.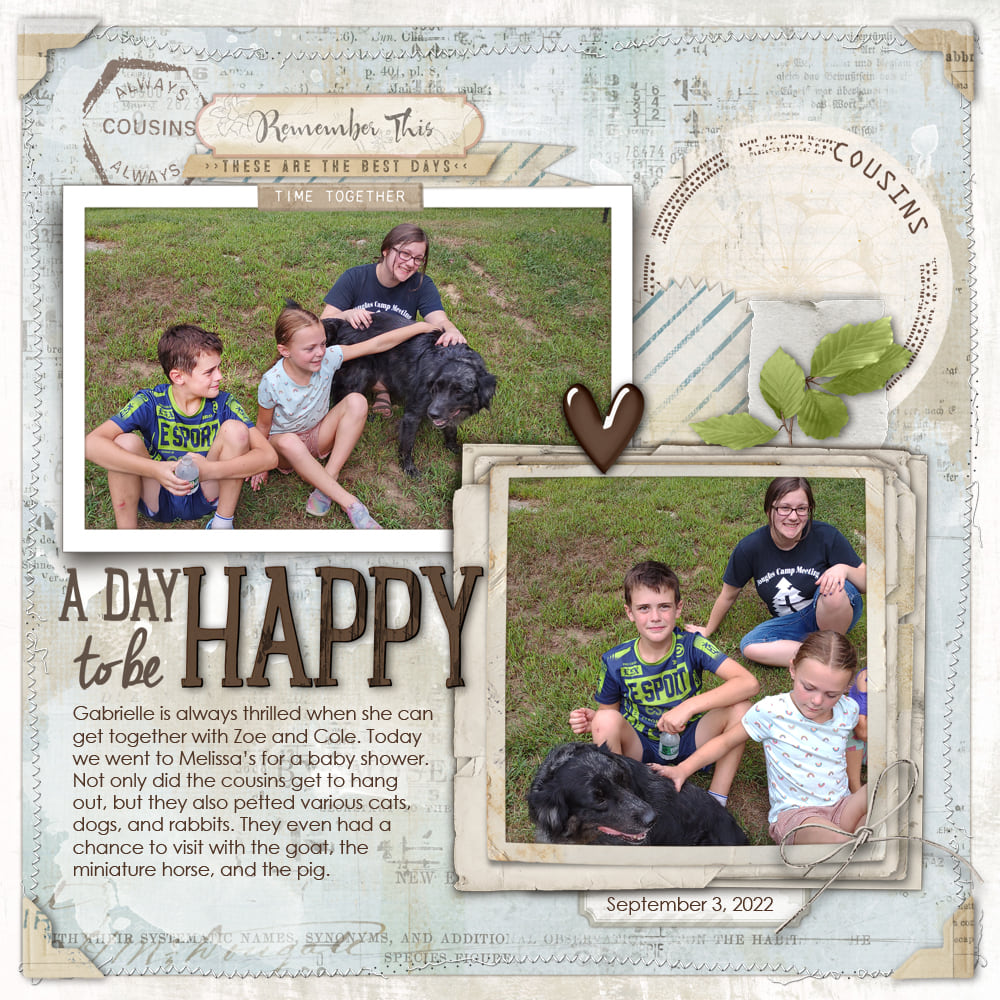 My own page remembers the happy day when we visited our grandson who just completed a very rigorous chemo therapy treatment for cancer. To see him smiling again was a relief and an occasion for much joy and gratitude. I used a paper from Texturing Paper Pack 01 for the background. I found it relaxing and fun to pick and choose parts from both templates to complete my page. In fact, I intend to start with two templates more often, even when it is not for a Template Challenge because I always love the results from mashing!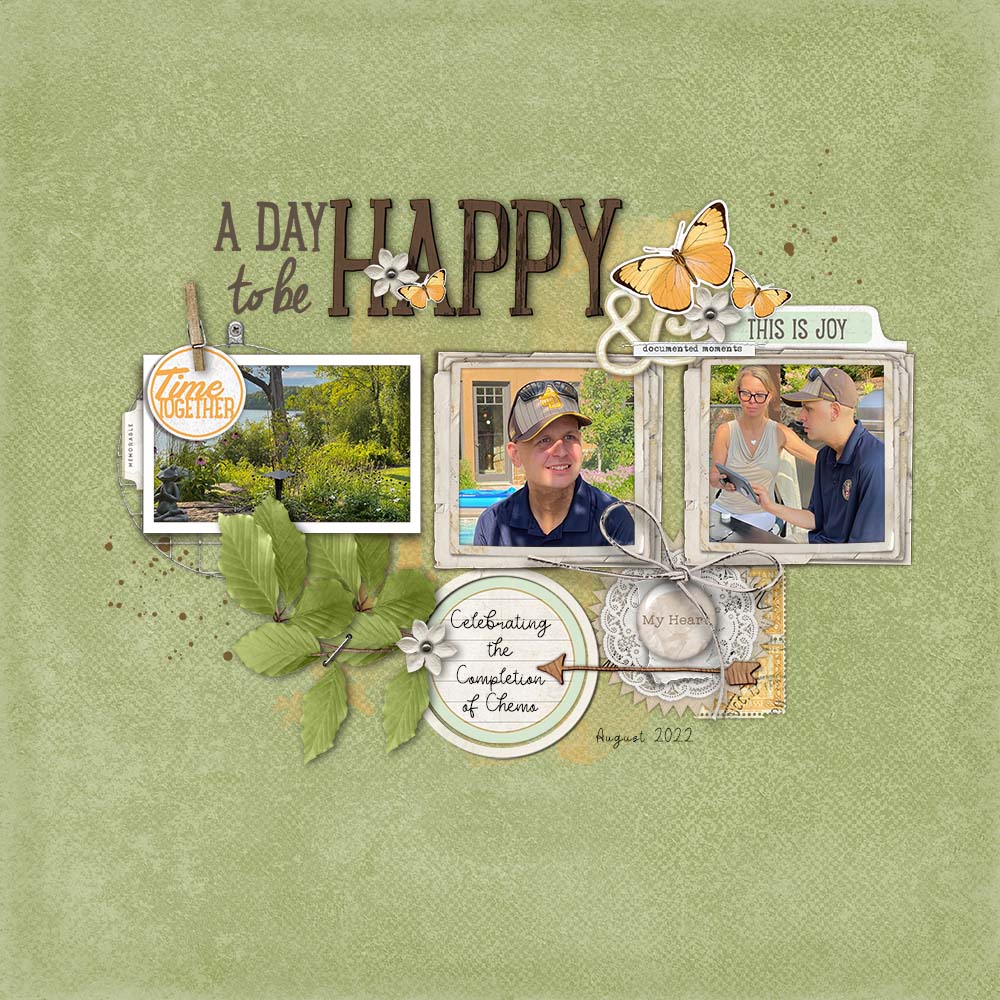 I appreciate Kathy, Julie and Jan helping me with this Blog posting. I think the pages we made are very special and I look forward to seeing more pages in the gallery using these happy templates. Please post in the Template Challenge Gallery. 
Remember to earn Rewards points you also need to post your mashup in the September Participation Thread in the Forum, too.
Enjoy a new season for scrapping! We never run out of ideas for our pages, do we? There's never enough time, either, but, using templates can really speed up the process.
Love, Merr