All About You: Collections and Favorites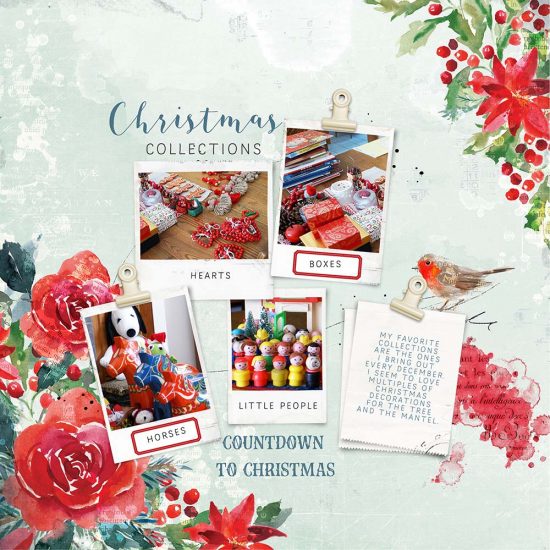 Hello, Addie (agoymerac) here with this month's All About You Challenge. This month's theme is, "Collections and Favorites." Is there anything you collect? Looking around my house, I see I collect plants, puzzles and owls. I also collect recipes via Pinterest and other apps. I collect fridge magnets from vacations. I used to have a sticker collection growing up and wish I had that documented. So, think about things that you collect and your favorites within those collections. Let's make a page devoted to that!
Katie has generously provided a freebie with some awesome goodies to help inspire you! You can download the freebies here: FREEBIE.
As always, the team was a huge help in creating amazing pages! First up, Shannon (shannonroller) made this eye-catching page of her collecting plates and the story of how that came to be!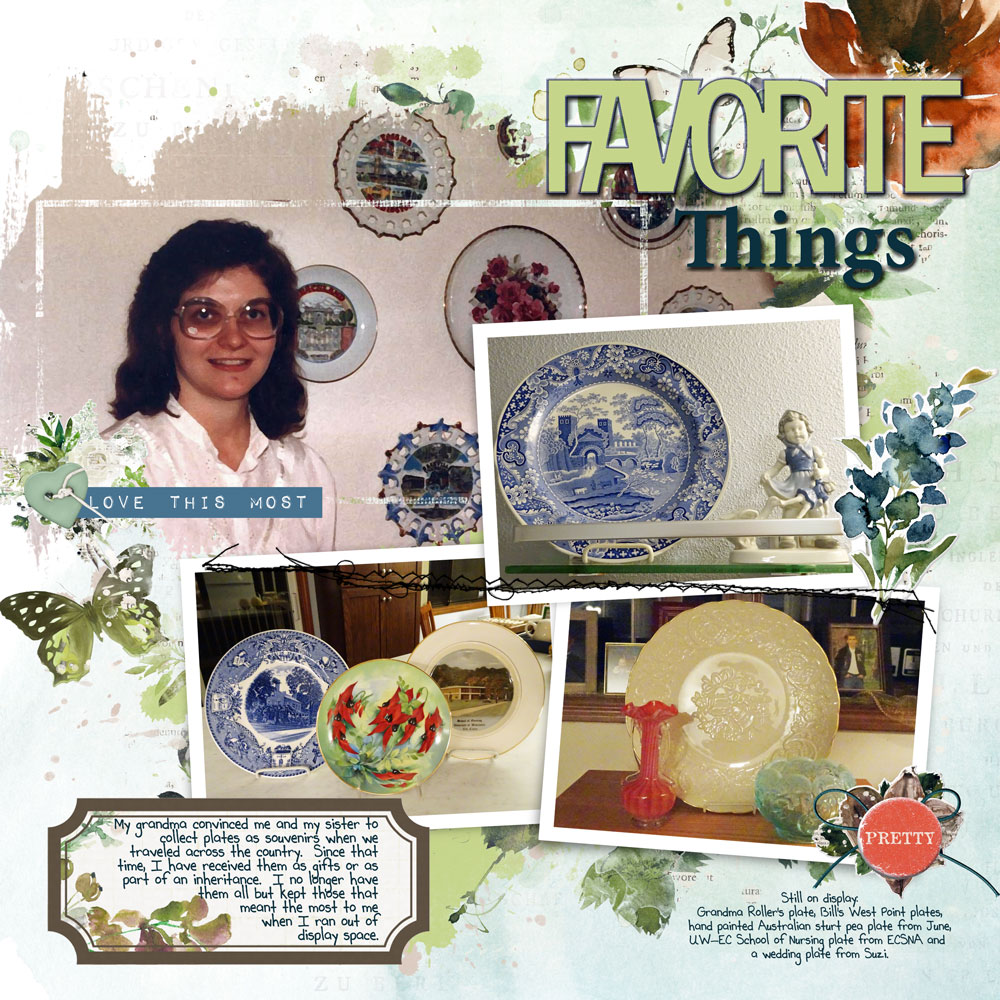 Supplies that Shannon used: Artoptions Mini Mix 12, 15, 17, 19, 20, and Cutting Files Merging Statements 02, Painted Photo Mask 13,  and Stitched Frame Clusters 03.
Next, Merr (digigrandma) made this lovely layout documenting her favorite Christmas collections. How fun!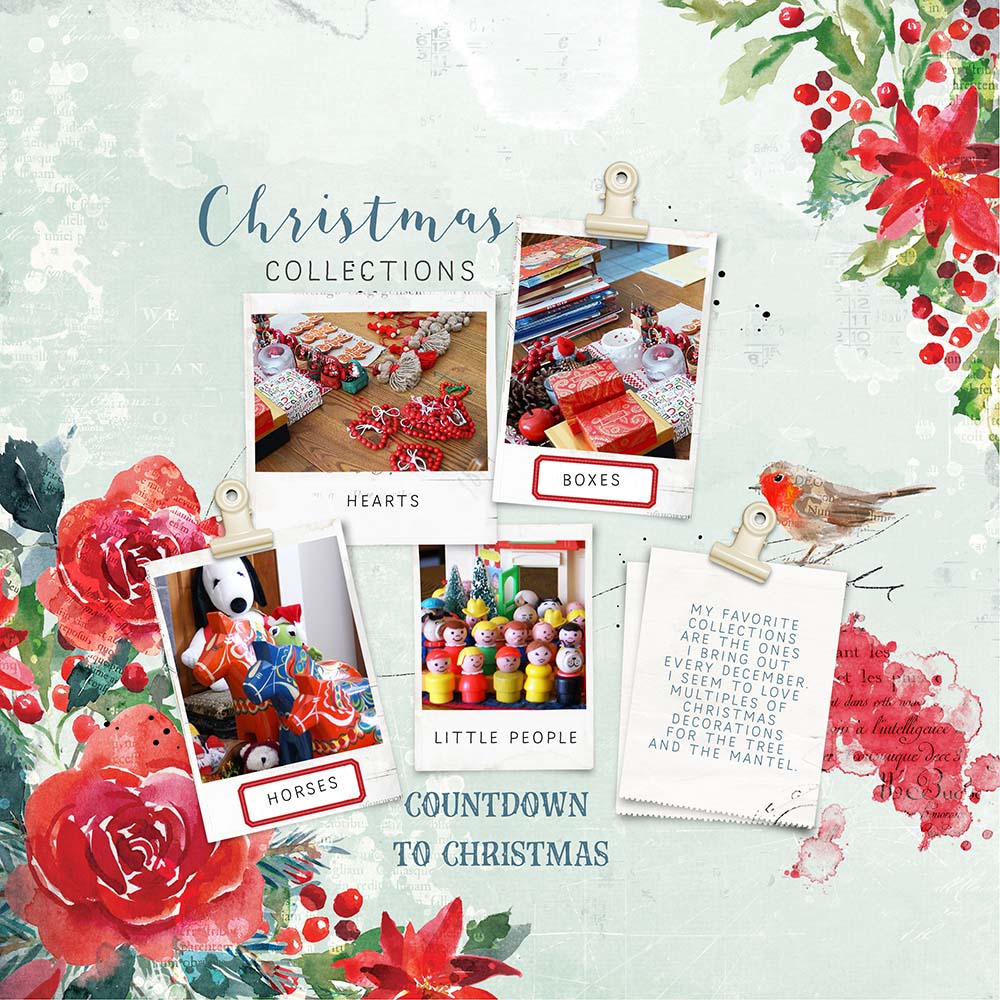 Supplies Merr used: Peace and Joy Paper Pack, Peace and Joy Transfers No 04, Peace and Joy Ephemera, Peace and Joy Sentiment Transfers, and Scattered Pictures Vol 05 Layered Template No 01.
Next, Rache (rache77) documented her jar collection on this striking layout!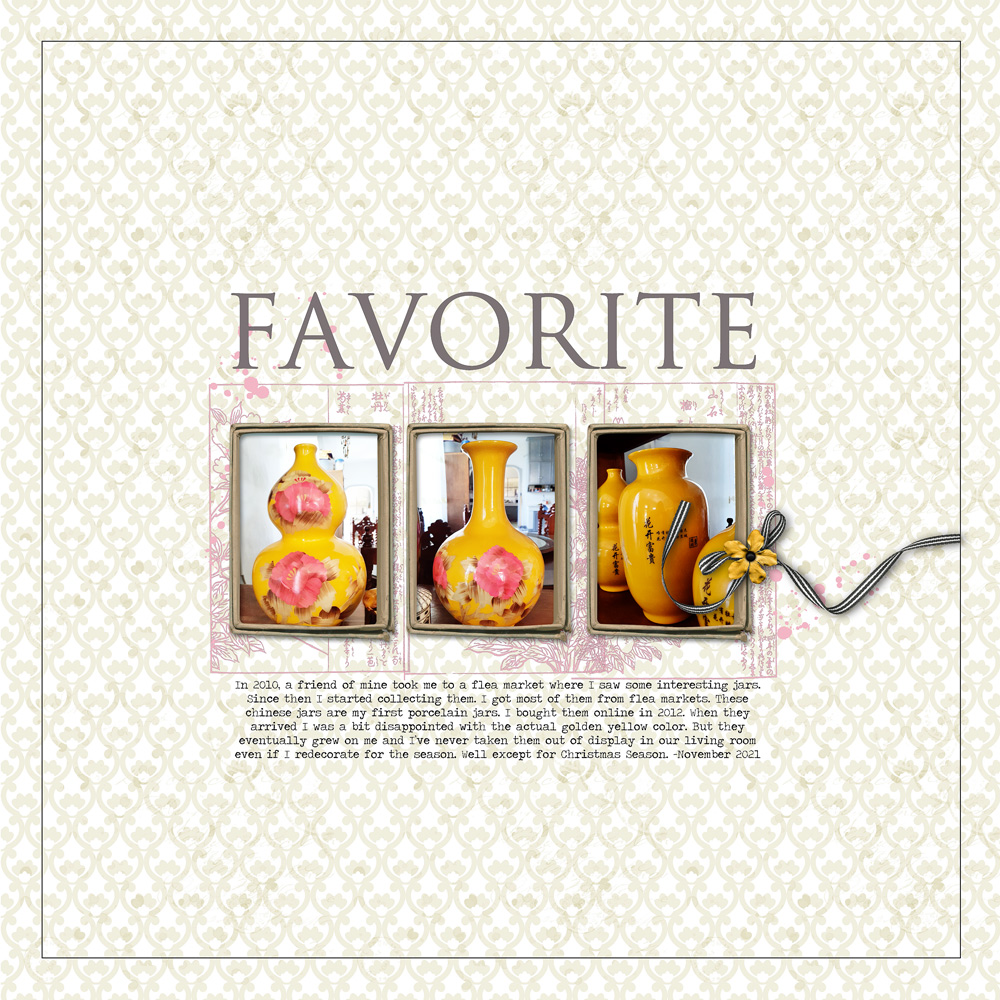 Supplies Rache used: On White Layered Template 02,  Moonlight Dreams Paper Pack,  Eastern Garden Stamp Blocks 01, Recolte Chalked Element Pack, Boxed Photo Frames 02, and Watery Typecast Blends Brushes and Stamps 01.
Next, Rae (bcgal00) made this awesome page about her collection of mugs! I share this collecting bug!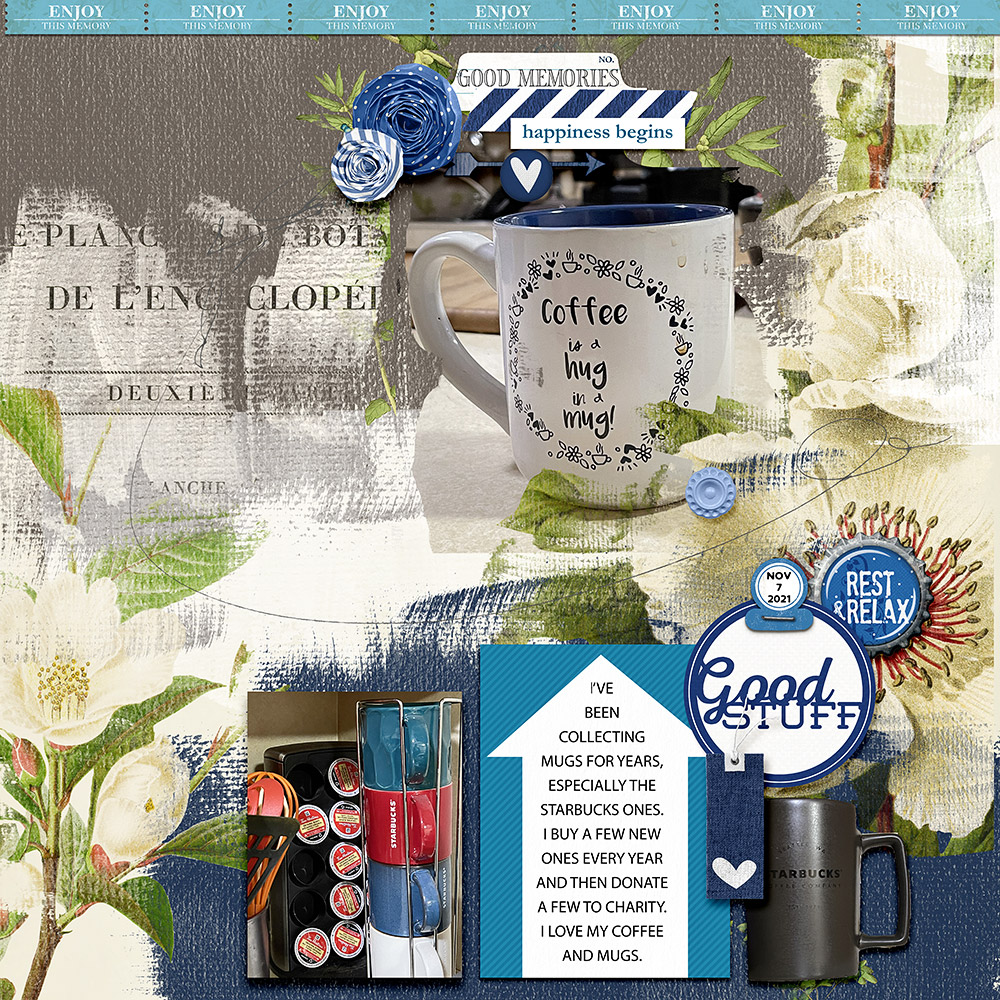 Supplies Rae used: Filed Masks Brushes and Stamps 01, Blendable Layers 113,  Curated Studio Mix Scrapbooking Kit 26,  Botanical Colors Cerulean Meadow Element Pack and Blendables Layered Template 94.
Finally, I made a page about my collection of air plants and the fun containers I put them in.
Supplies I used:  Frame and Blend Story Layered Templates 02, ARToptions Mini Mix 15, Plant Lady Mini Kit 01,  Typewriter Clusters Brushes and Stamps 01,  and Sketchy Sentiment Spots Brushes and Stamps 08.
I can't wait to see pages about your collections and favorites!
Remember to post your page in the All About You Challenge gallery as well as in the November Challenges sign-in thread in the forum.
Happy scrapping! – Addie (agoymerac)