Template Mashup: Gather and Remember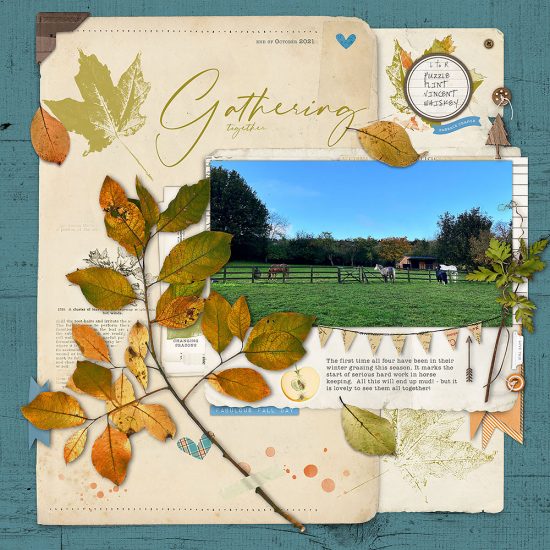 It's Merrilee's (aka digigrandma) turn hosting the Template Mashup:
I love choosing two templates for my turn hosting the Template Mashup Challenge each month, but, the most fun and satisfying feeling comes when I see how others create new designs with them. Wait til you see how the Creative Team and Guests got creative with these templates!! I think you'll want to join in and create something special, too.
The rules are simple. Create a new design using parts from both of these templates. Add in any additional elements and papers if you wish. Please post in the Template Mashup Gallery and to count towards Rewards points also post in the November Participation Thread in the Forum. That's it!
Layering Pages: Autumn Layered Template No 06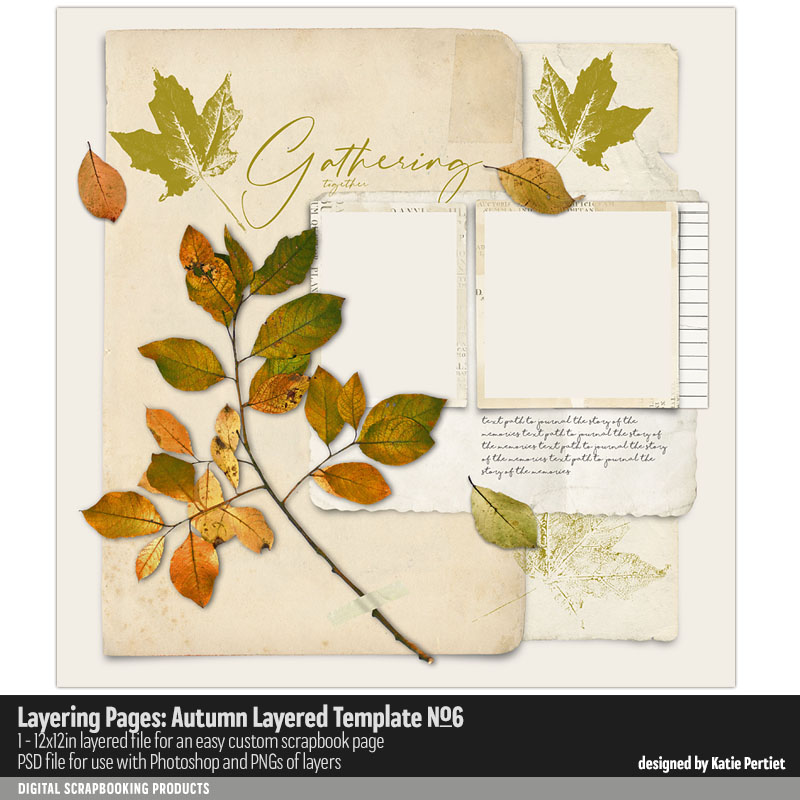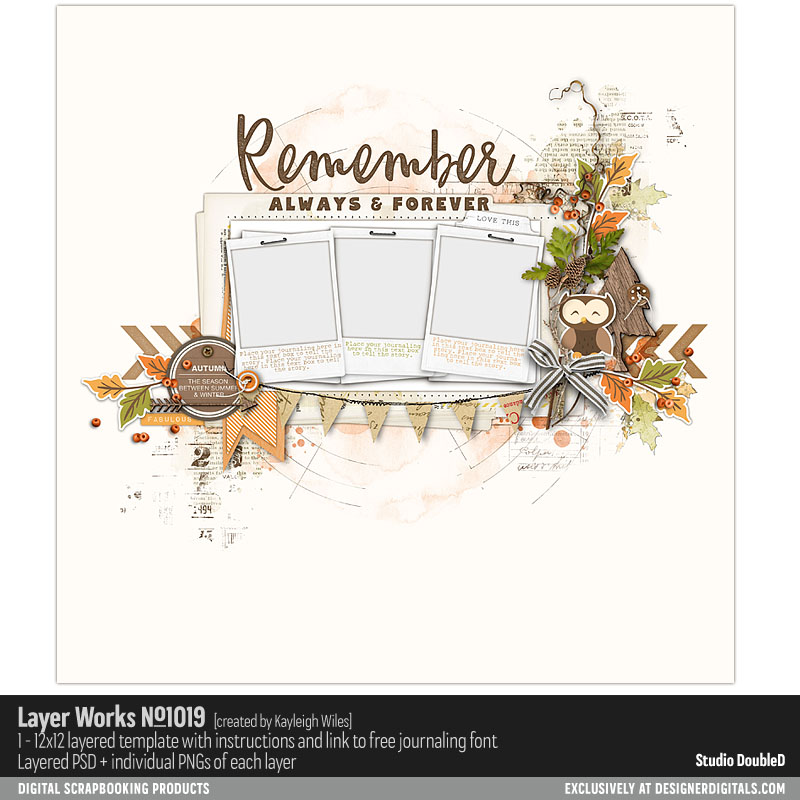 Up first, is Mirjam (aka mielze) with a beautiful centered design highlighting the colors of fall. Her photography is excellent!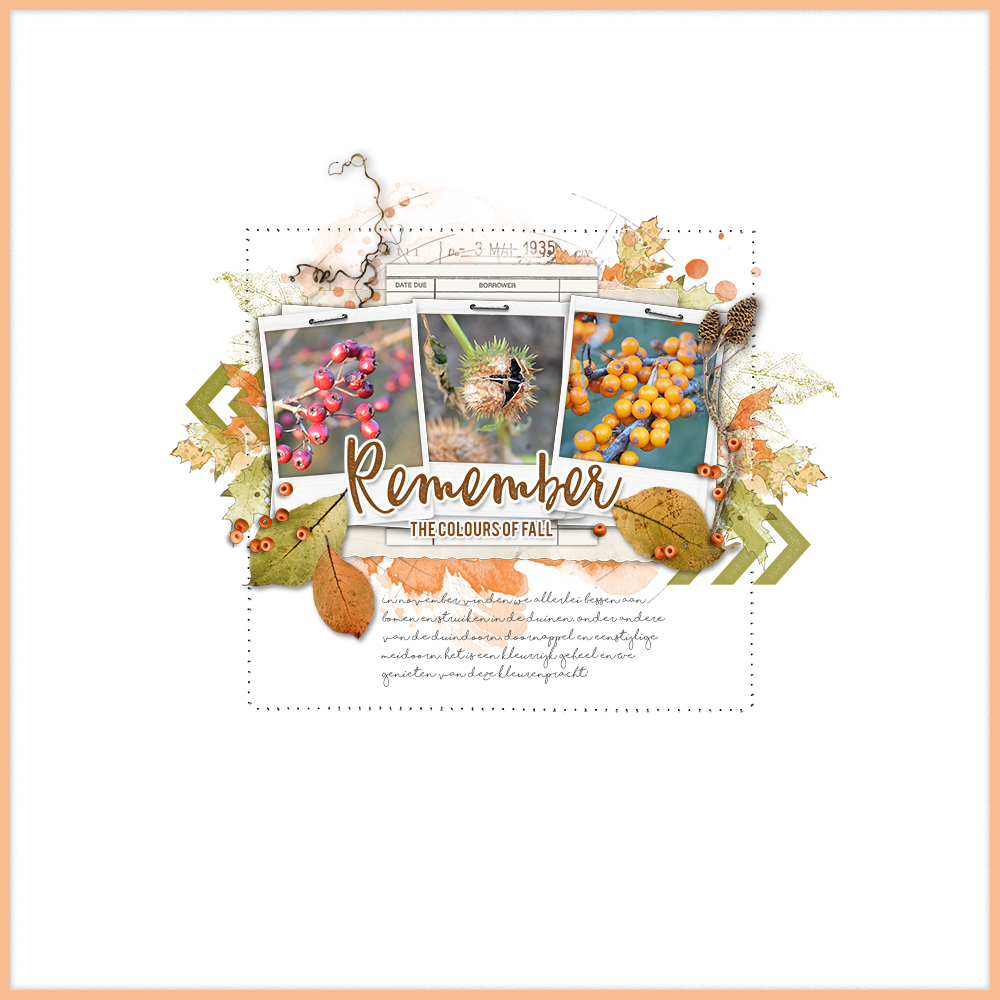 For all of you who love the collage style I think you'll enjoy seeing how Mel (aka Britgirl) designed her page. I love the scene with her horses grazing in the fenced pasture.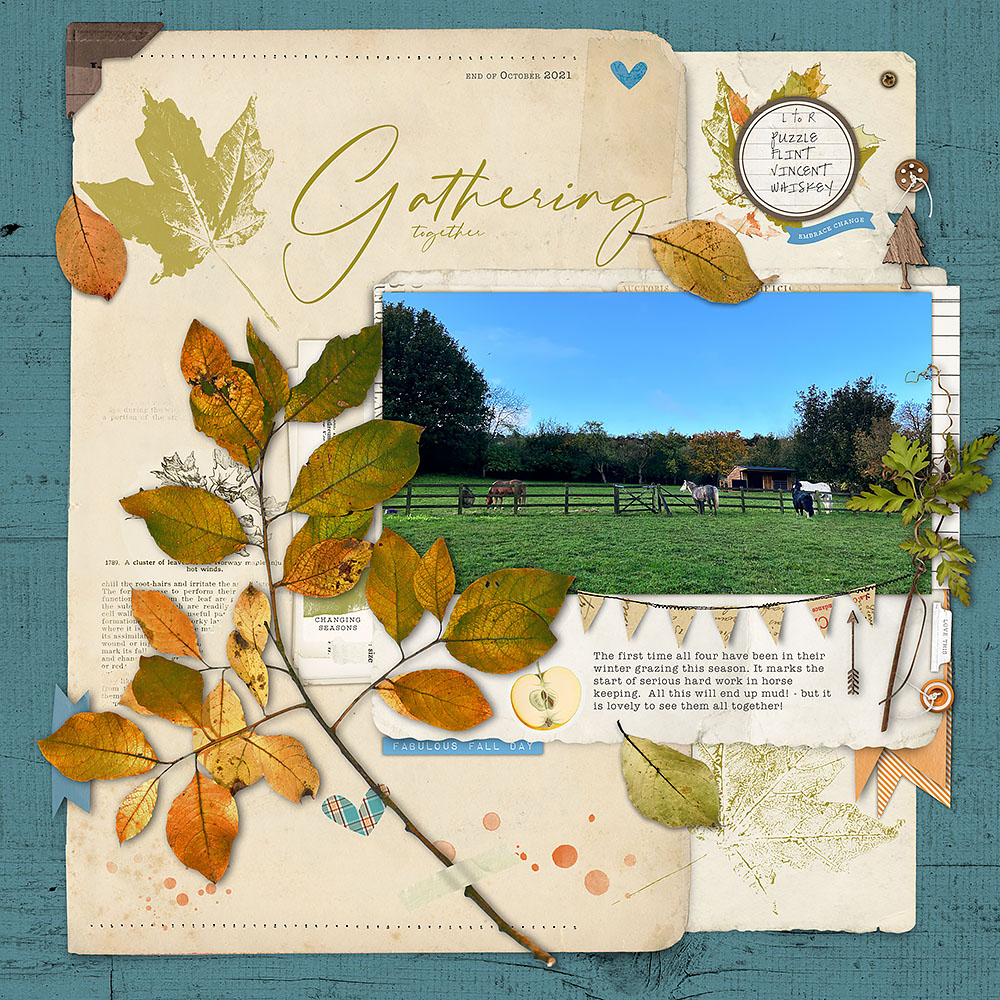 Next, is Rae (aka bcgal00) with another collage style page featuring her beautiful dog. I love how she masterfully fills the whole page with layers and elements.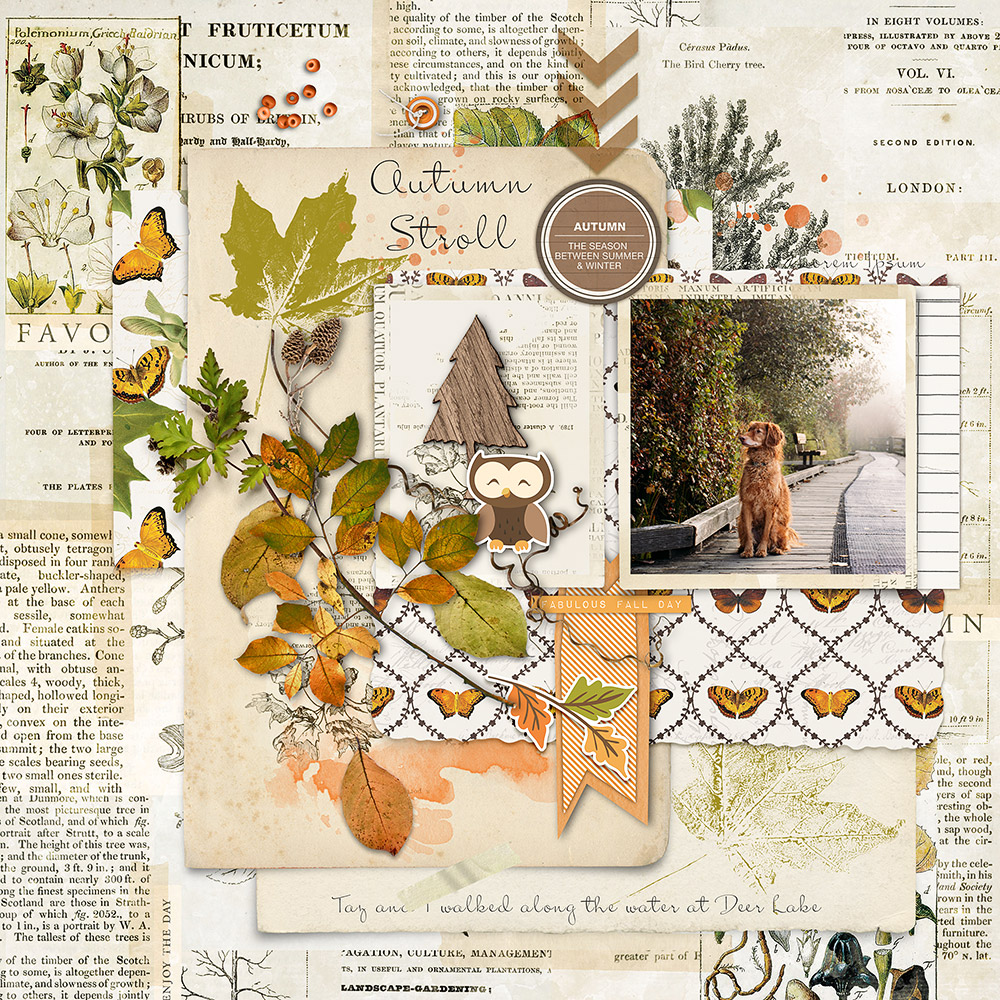 Erin's (aka Ernie88) page is so fun with adorable photos of her family (the guys and the gals) all wearing Thanksgiving themed aprons.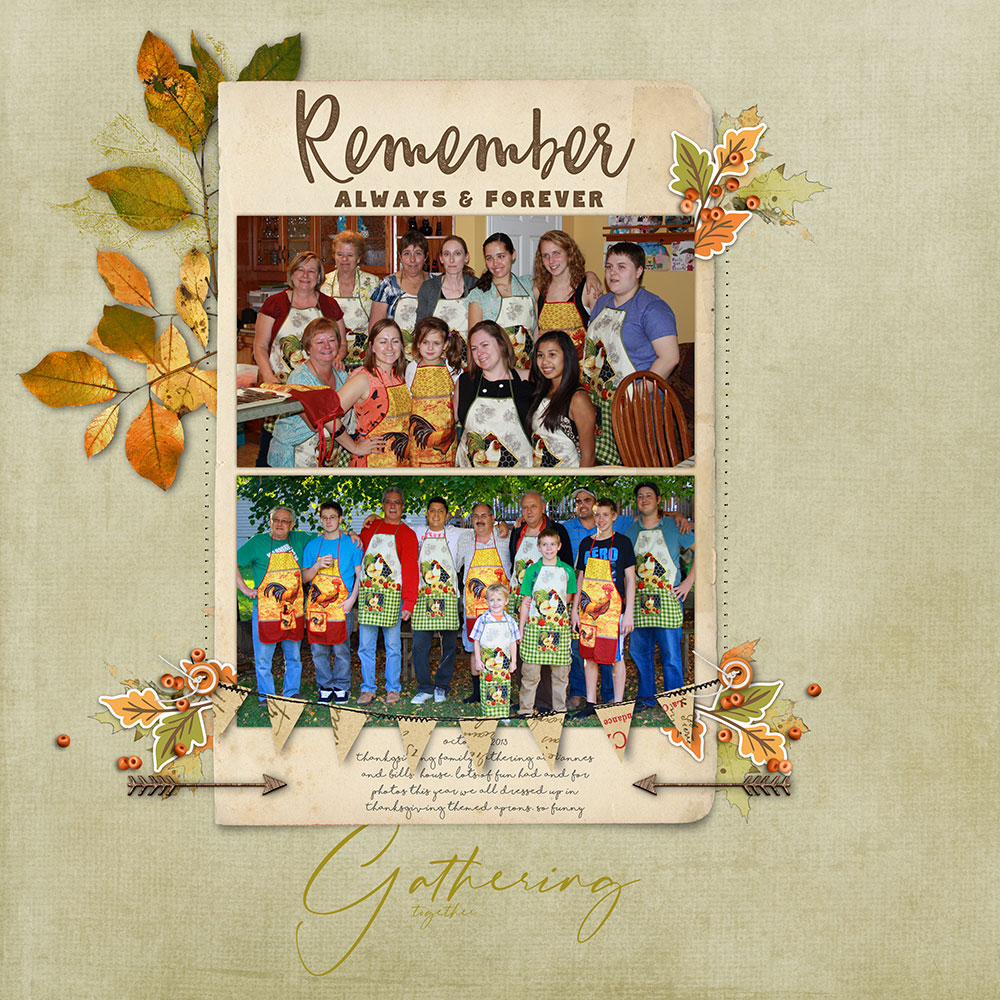 For my own example, I used the row of three Instamatic frames to showcase recent photos of our three grandsons. Like Mirjam, I centered the design in the middle of the page.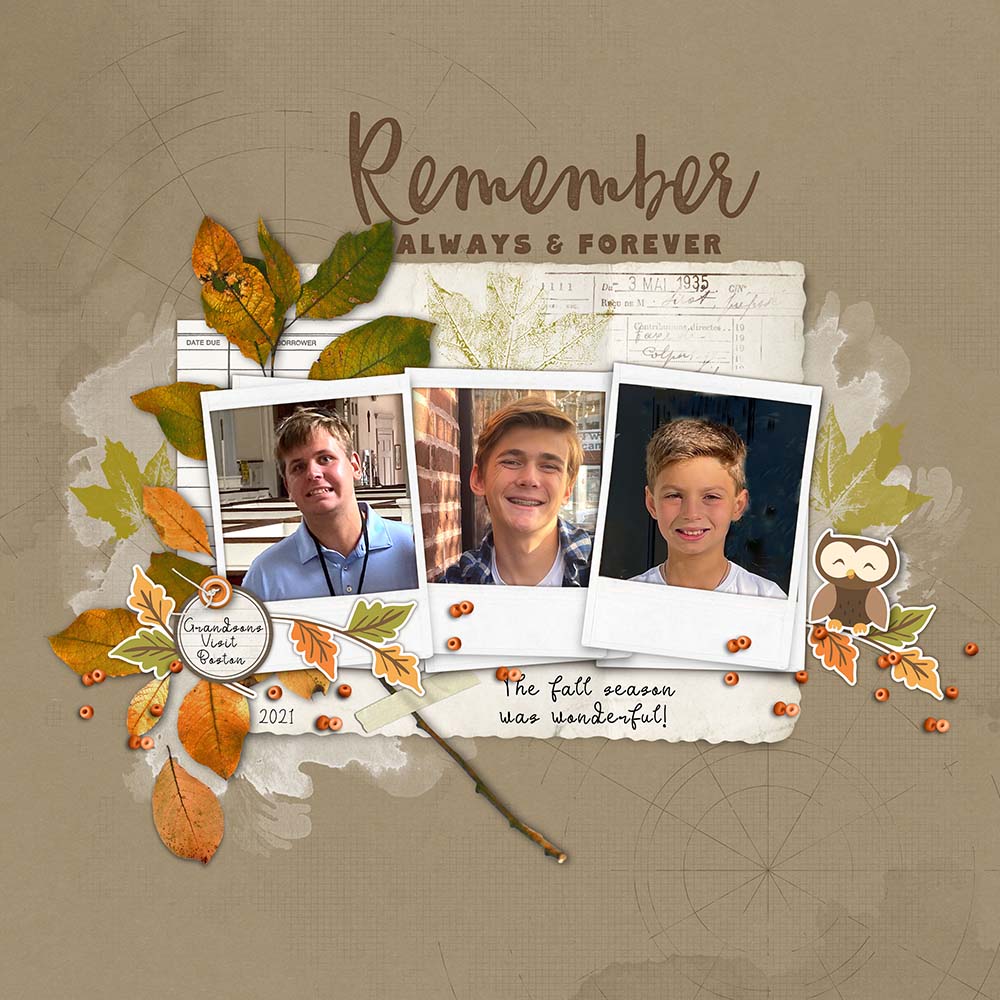 We all found plenty of brushes and elements and word art to play with in the two templates. I hope you will join in and discover the pleasures of mashing with these templates! The templates will be on sale this week, too!