A SUPER CREATIVE TEMPLATE MASHUP CHALLENGE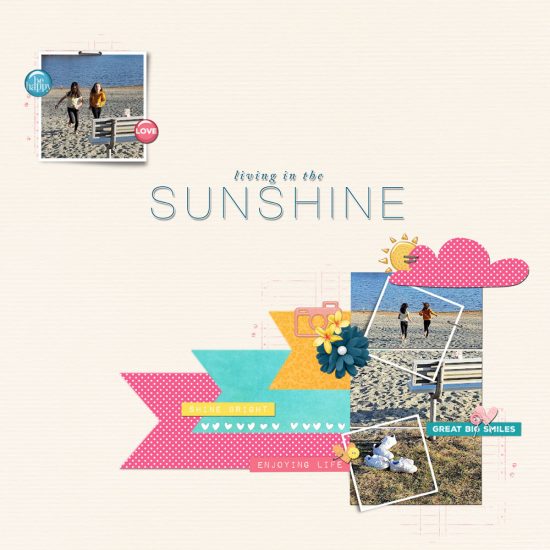 Happy June Tuesday! This is Lynn (grandma lynnie) and I am really excited to bring you the latest Template MashUp Challenge. Because we have had such extreme temperatures, I was inspired to choose templates with a summer/sunny theme. That's where the fun began! Our CT took the chosen templates and came up with super creative inspiration pages! I'm so excited to share them with you and see where they inspire you to go with your own pages.
Here are the two chosen templates that are included in this week's sale. The challenge is to use the pieces and parts of these templates to design your own page. Adding in some other KPD supplies is allowed.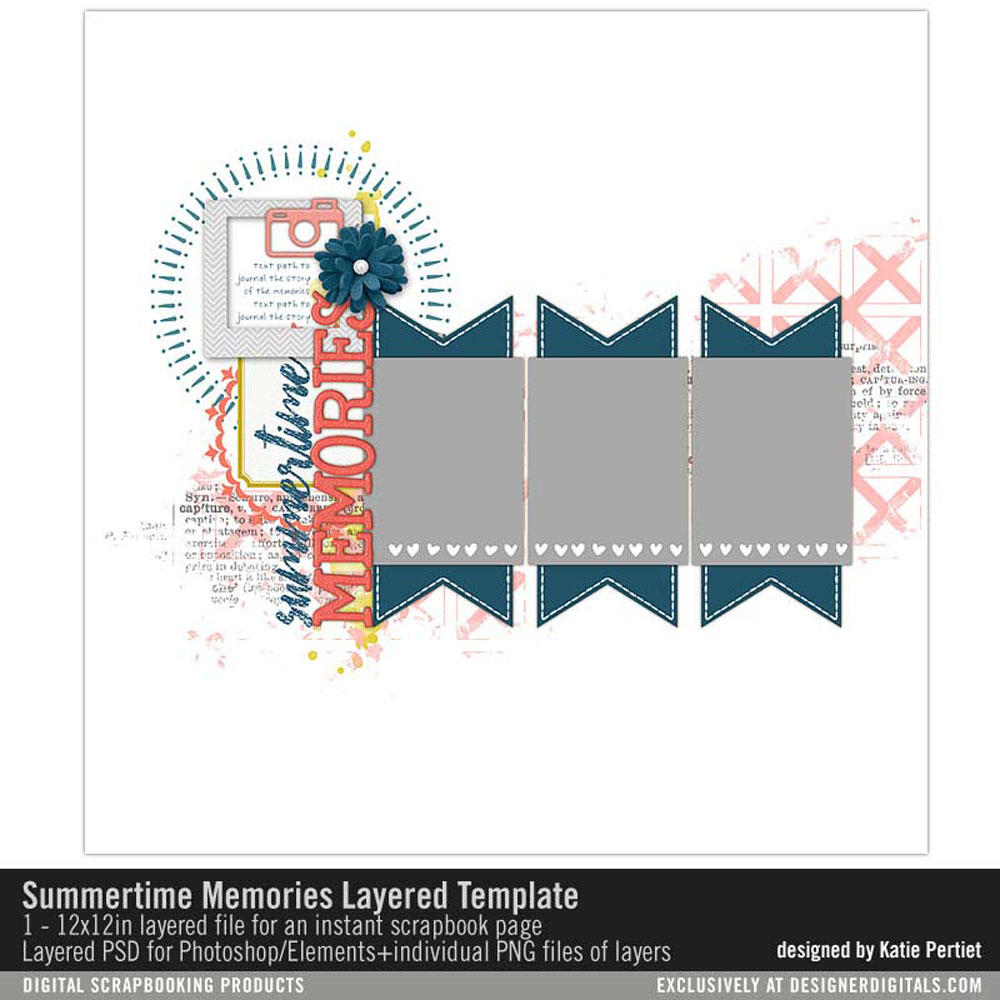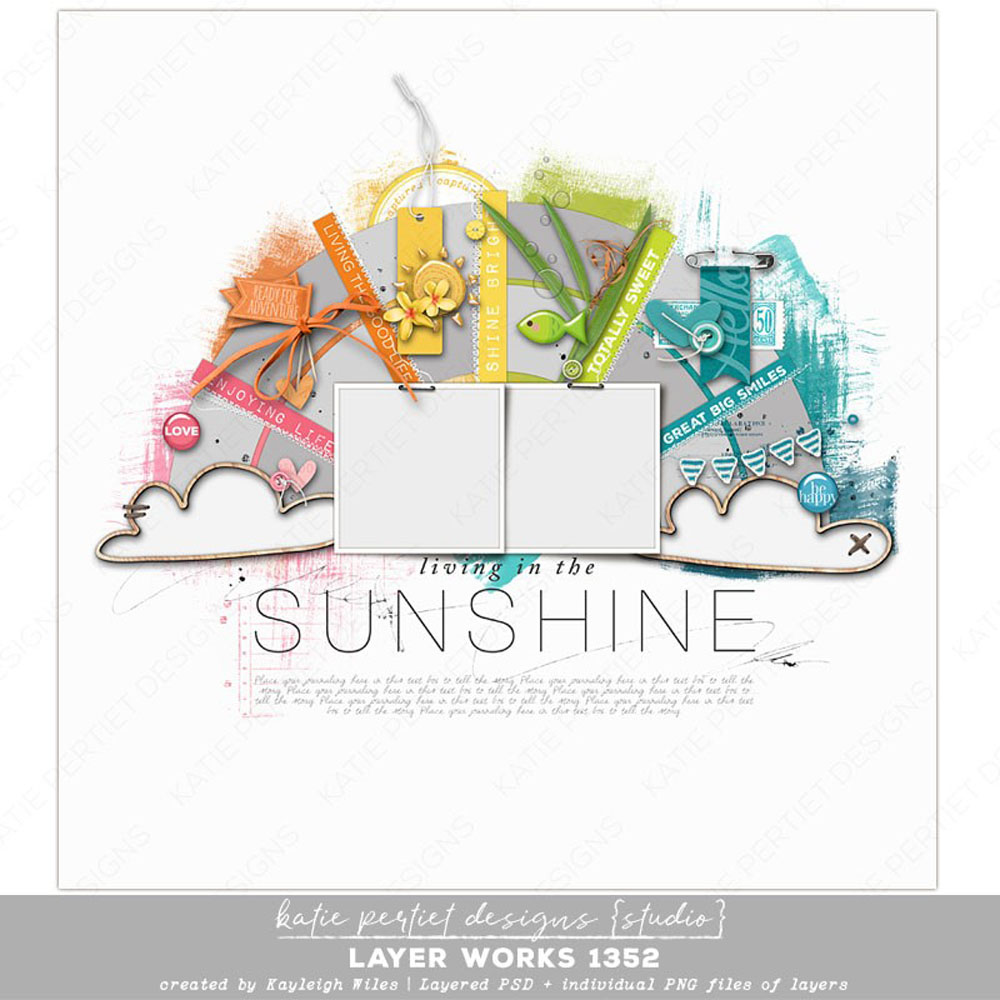 The first of our inspiration pages is from Linda (earlofoxford.)  I was blown away by the way she rotated the parts of the rainbow and added them to the side of her photos to create a place for her journaling! This is a very eye-catching page!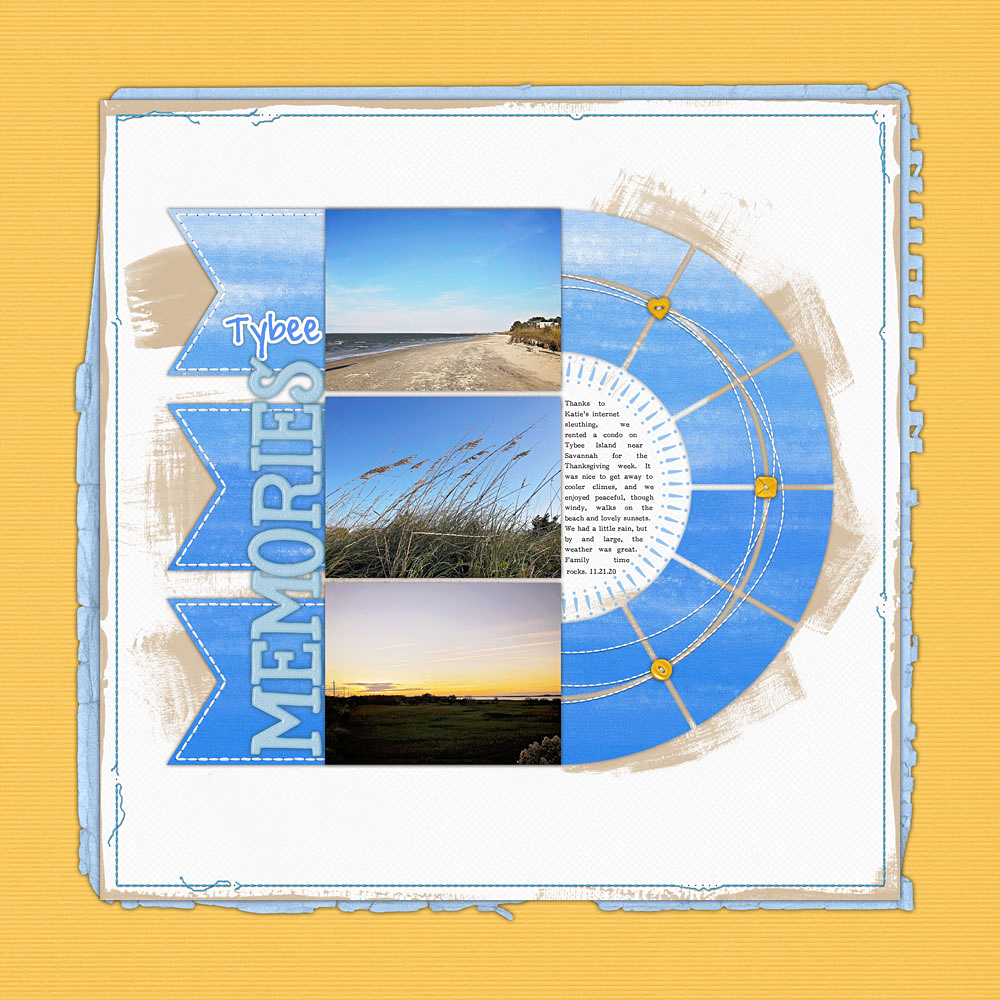 Lori (lmaggs) took a totally different approach to the challenge! Placing her carefully chosen elements in a diagonal arrangement with plenty of white space gave Lori this stunner!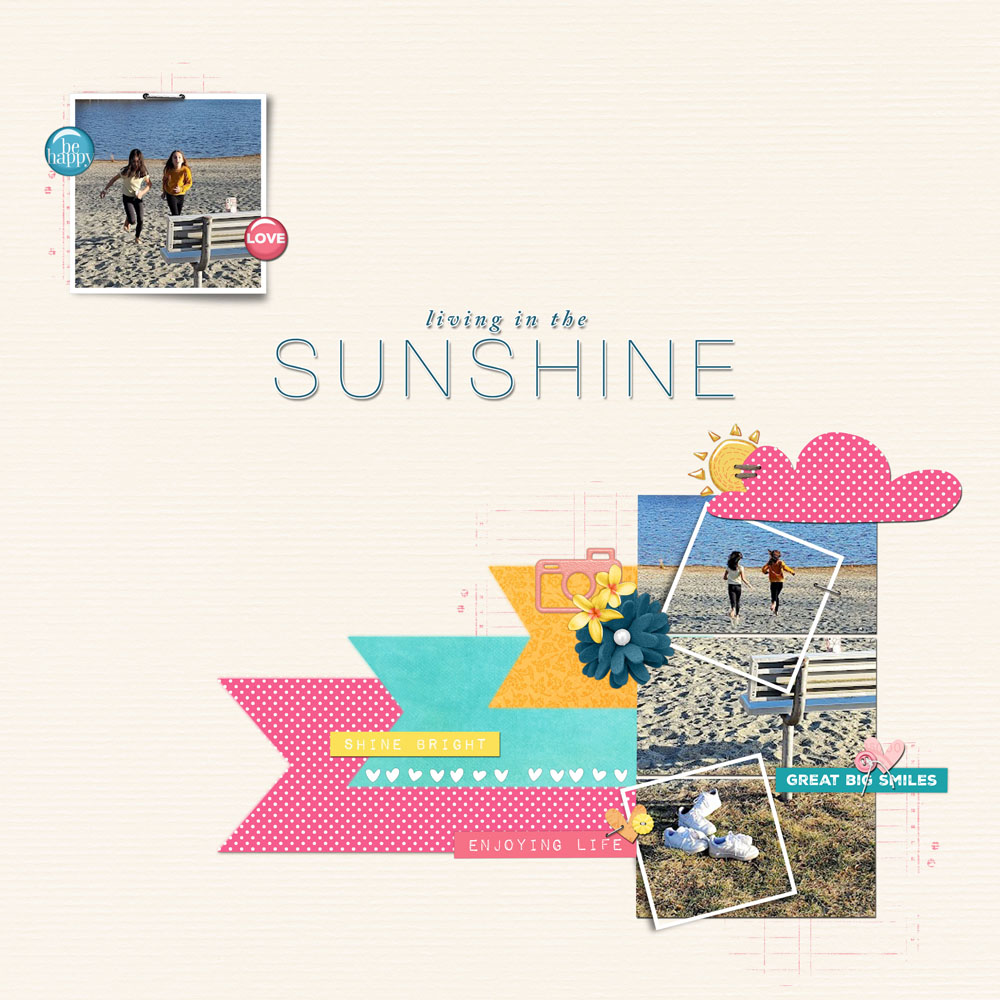 Still another arrangement of elements led to this beautiful page by Monica (mosbaskets.)  Using brightly colored photos and elements, Monica designed a page with a strong horizontal line. That grouping of elements in the corner is a great finishing touch!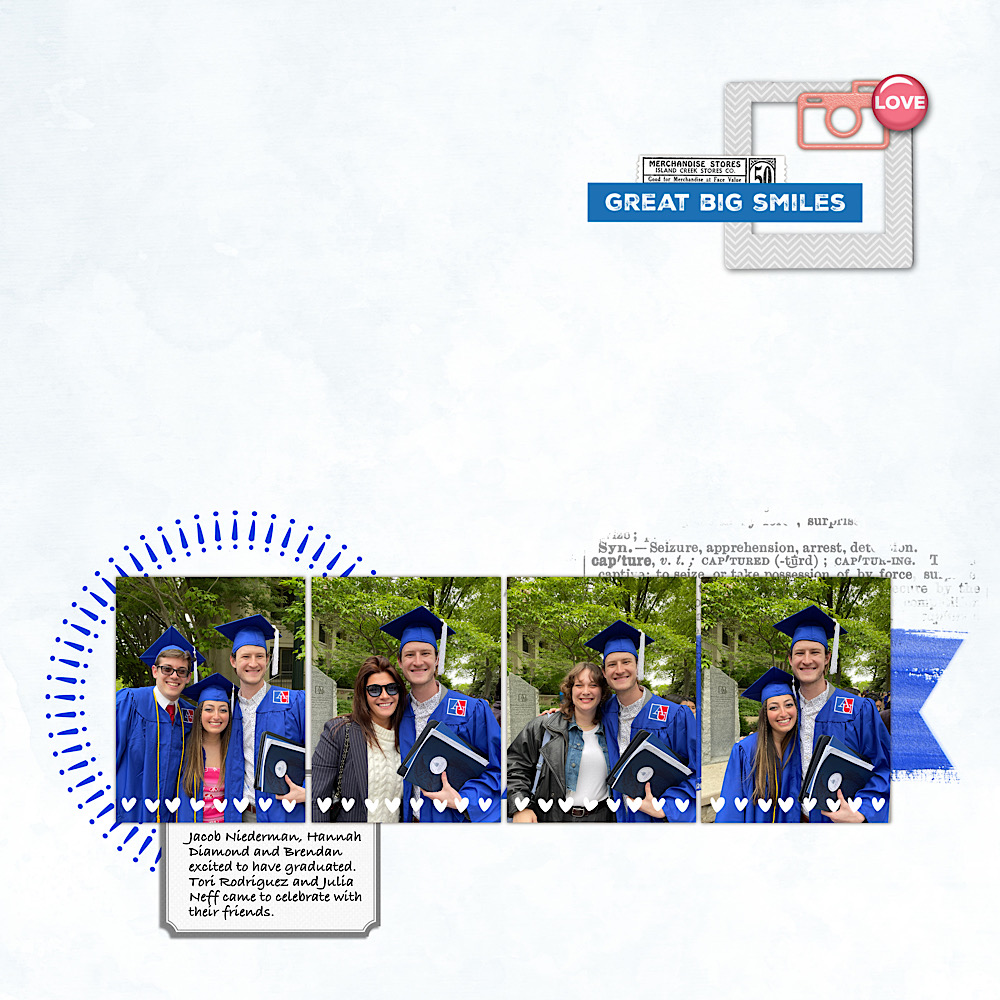 After seeing these  three creatively different pages, I had to think hard to come up with my own design. I decided to actually "mash" on my page, mashing the rainbow and the banner strips together as a base for my photos.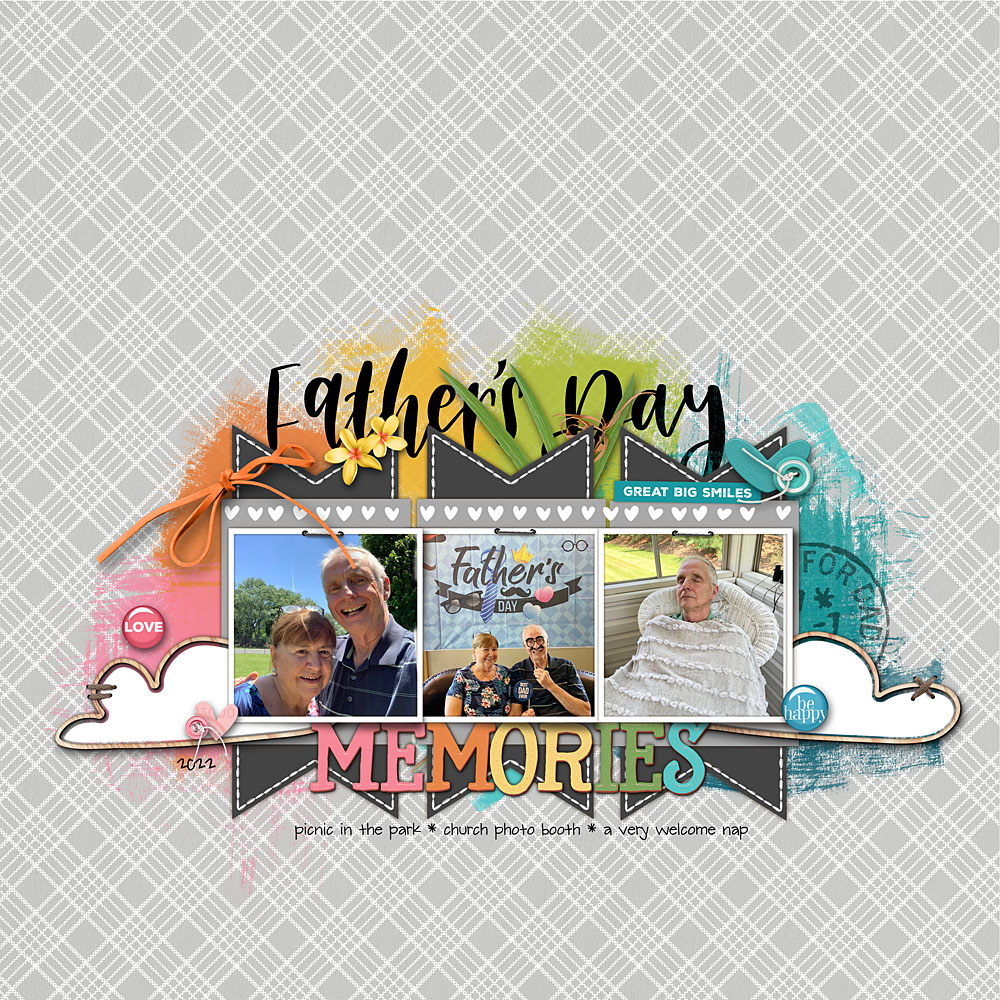 I hope you are inspired by these great inspiration pages. Please post your "mashed" page in the Template Challenge gallery. Also add your page to the June Challenge Sign In page  to earn a coupon to the KPD store.