Let's Blend Challenge – The Not So Perfect Photo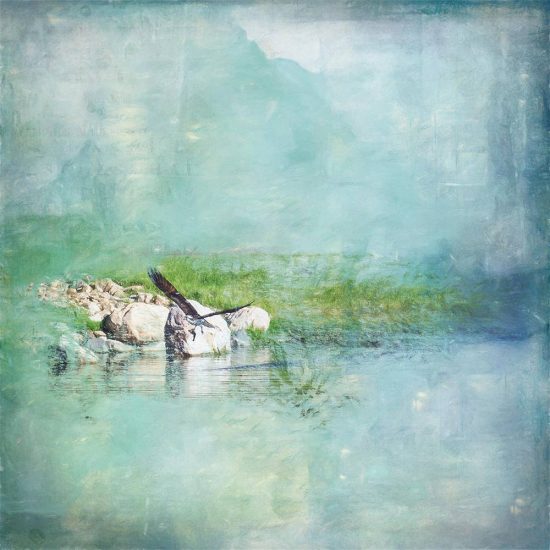 Happy June! Joanne here with this month's Let's Blend Challenge.
How many of you have a photo that is a bit out of focus or you may have been just too far away when you took the shot? I know I have many of them, but I still want to document the memory or create something with it. Well, that is what this month's challenge is all about.
Blending can hide a ton of imperfections in your photos and you can still create a nice looking piece. I have two examples below:
One morning I was out photographing the ospreys and really wanted to catch one of them fishing. Wildlife don't always do what I expect them to do and this was the case when I shot this photo. He was just too far away for a really great shot, but I did catch him flying out of the water with the fish. To create this painted sort of look, I first chose a background paper with a horizontal line. I then clipped the photo to a horizontal mask and sized it to fit the page. I kept the blend mode of the mask on the normal setting, but then duplicated the background paper and moved it to the top of the layers panel, then changed it to color burn, 18% opacity. I then used the stamp visible keystroke shortcut by highlighting all the layers and hitting Shift-Option-⌘-E (Shift+Alt+Ctrl+E). You now have one new layer at the top of the layers panel which contains everything you see. Highlighting that layer, I ran it through a watercolor type filter in Topaz Studio (you can use the filter gallery also) and changed the opacity to 60%, normal blend mode. By using this shortcut, you can play around with that layer without permanently changing any of the layers below. I purposely left out any word art because I wanted this to look like a painting.
Here are the products I used: ARToptions Mini Mix 15, Touch Up Paint No. 2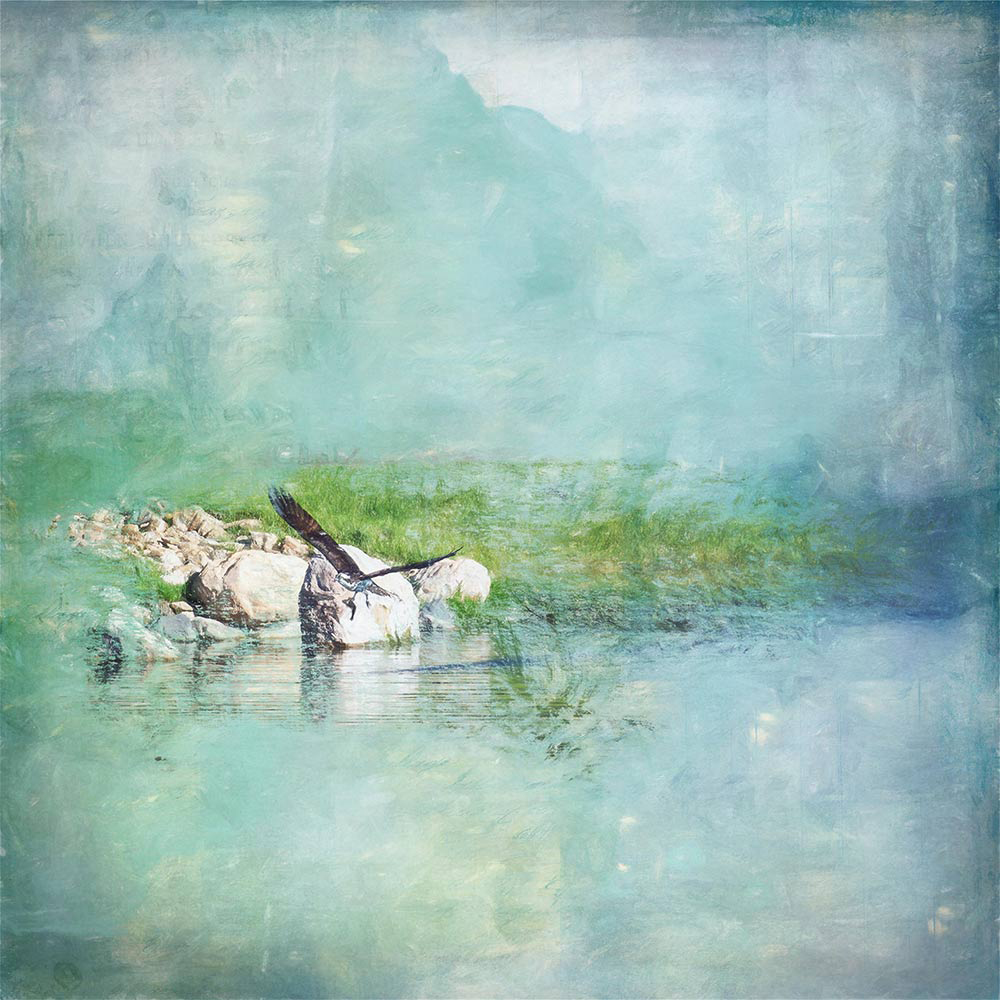 This photo was taken a few years ago when we were in Antigua. At that time I had a point and shoot camera and I took this photo from the beach of Bruce sailing. He was, of course, far out in the water, but by using the same technique, with a cool background paper, it turned in to a page that documented that memory from our trip. This time I just masked out the photo and played with blend modes. I did not use the stamp visible technique.
Products used for this page: Artsy Seaside Value Pack, Ready Made Borders: July, Touch Up Paint No. 2, ARToptions Mini Mix No. 15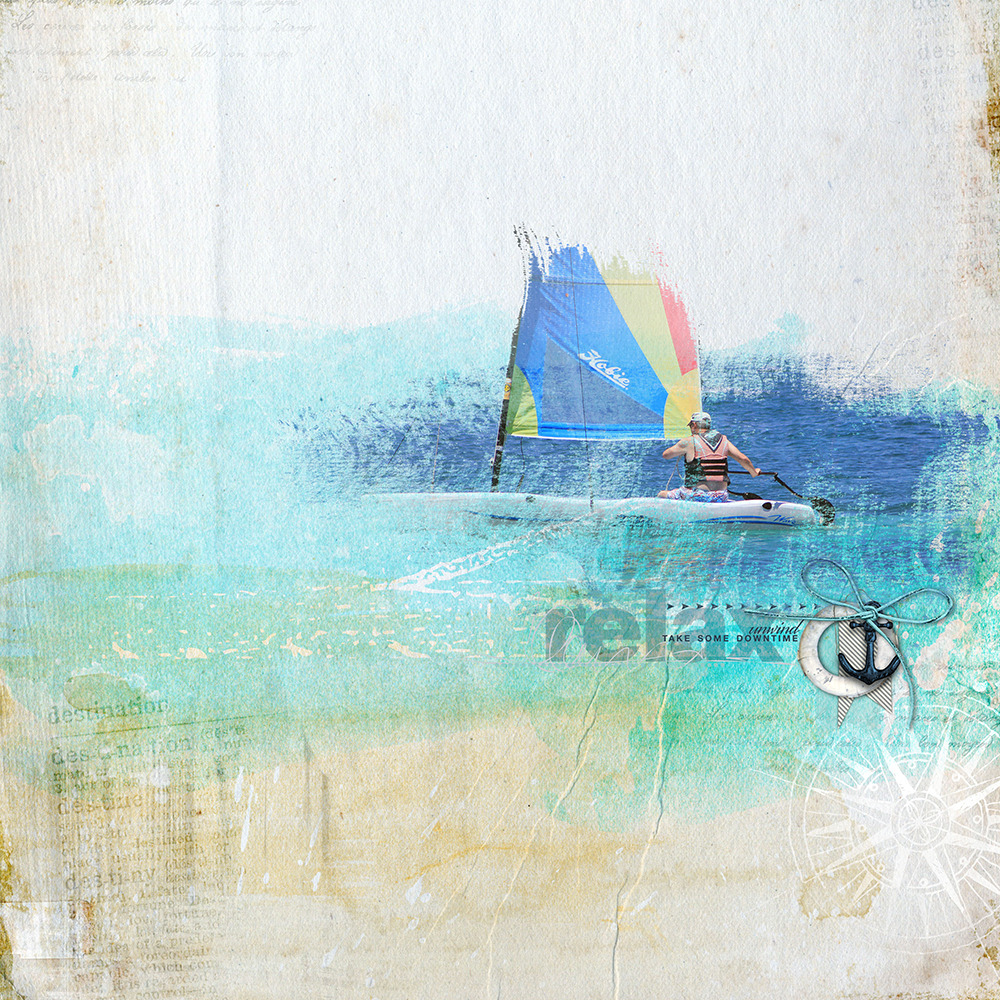 Katie has generously provided a nice freebie package to help get your creativity going. Please post your pages in the Let's Blend Challenge Gallery, as well as the June Challenges Participation Thread, so that you can earn shopping credits.
I hope you can find some photos that will work with this technique. Have fun and I look forward to seeing your pages in the Gallery.
Joanne