Thankful Bookplates Free Download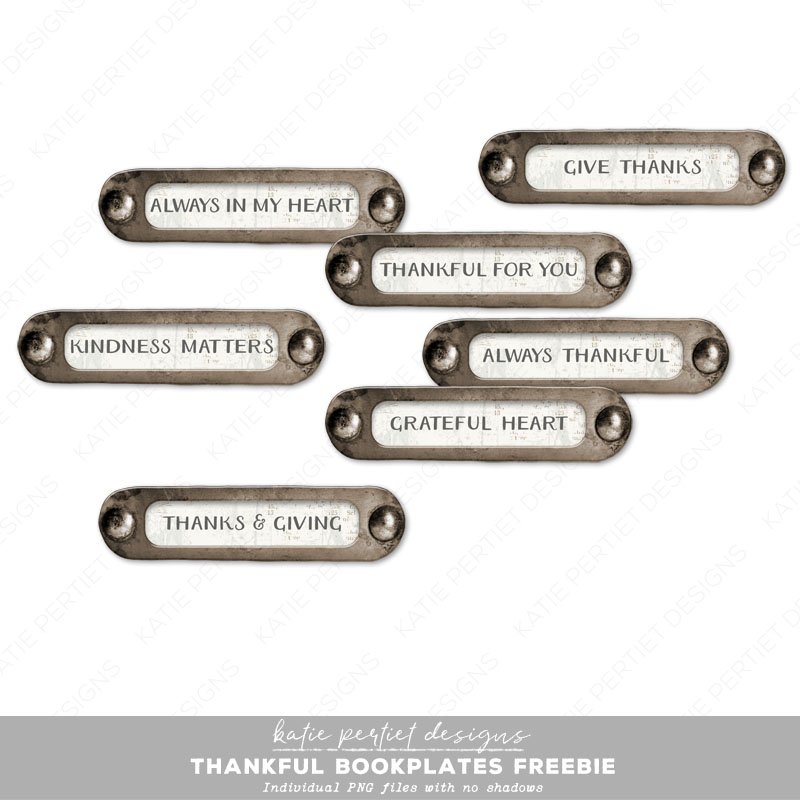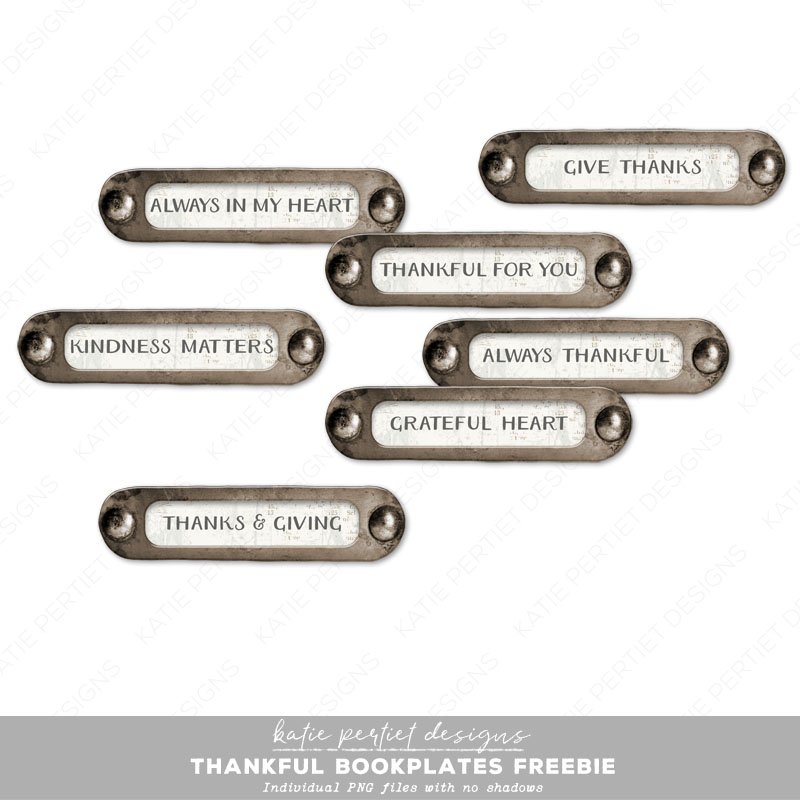 In this season where we pay special attention to all we have to be grateful for, I wanted to share with you a free element pack!
Click here to download this set of metal bookplates with thankful sentiments.
I had hoped to get back to my YouTube Channel with a tutorial and new freebie this month but I'm stretched a little thin right now so that will have to wait. But don't worry, I plan to return in the new year with more zoom chats, tutorials and freebies. In the meantime be sure you check out my channel and grab the freebies that we're offering with the recent videos there!
Wishing you all peace and joy and may your hearts be filled with gratitude this holiday season