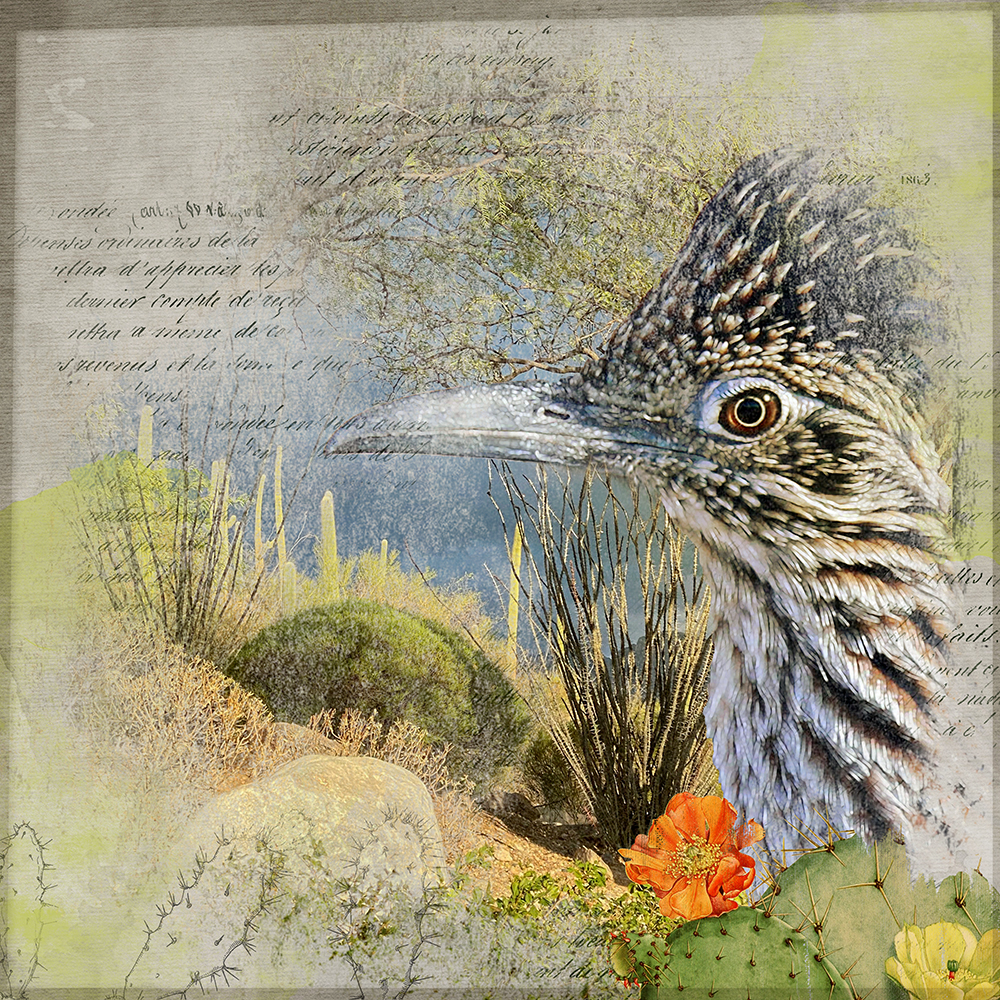 Let's Blend Challenge: Double Exposure
Hi Everyone and welcome to the November Let's Blend Challenge. Creating a Double Exposure can make for an interesting blended image, so I thought it would be fun to work on those this month. Here's how I do it:
Use two images that work together, or tell a story. Extract your main subject, and add a drop shadow to give it a bit of dimension. Add your background image and size it appropriately. The background can be a photo or even a paper. Once you are happy with the placement of your main image, duplicate it a few times and then play with different blending modes to make it stand out. Play with different opacities, as well as adjustment layers also.
Add embellishments and elements to add even more interest to your page. There are no rules; just have fun with it.
Here are the products I used to make this page: Palette Textures Paper Pack No. 8, Blendable Layers No. 75, Blendable Layers No. 56, Touch up Paint Brushes and Stamps No. 2, Blendable Layers No. 75.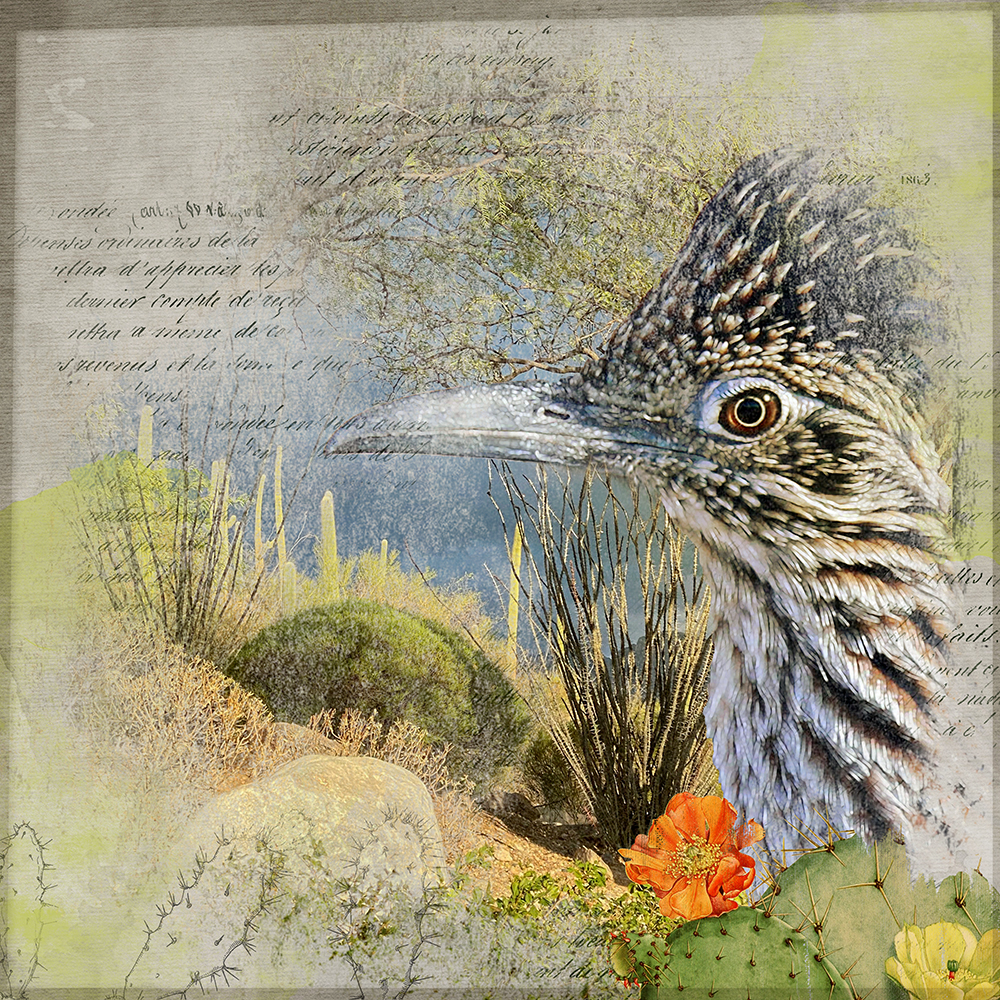 Adobe Photoshop Camera, is a fun phone app I just started playing with. For the page below I used one of my elk photos with the double exposure "lens" (like a filter), uploaded it, and then started the page from there. There are many different lenses to choose from to create the look you want. You can find it in the Apple app store.
In addition to the image, I used these products: Plainly Woven Paper Pack No. 10, Blendable Layers No. 10, Blendable Layers No. 11, Country Christmas Solids Paper Pack, Canvas Color Mix Paper Pack No. 10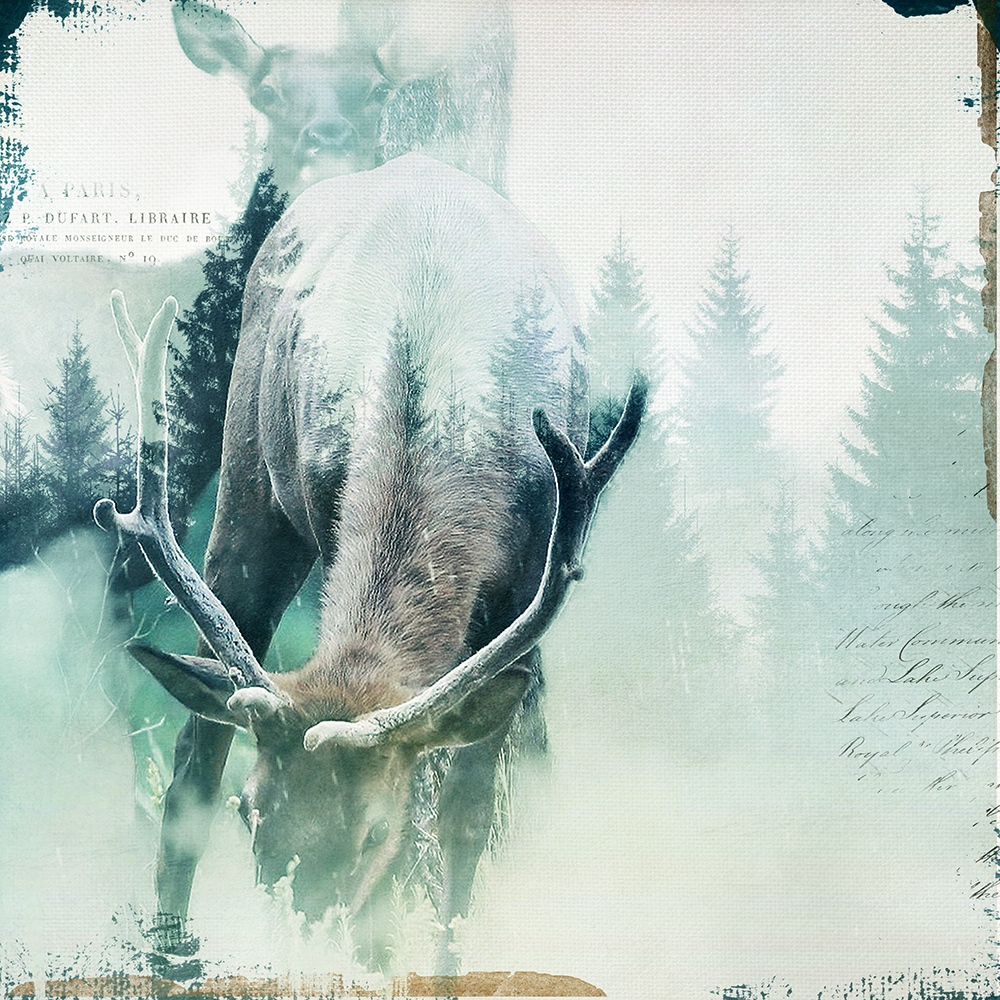 I look forward to seeing how you create your double exposure page.  Feel free to use all or some of the products Katie has generously provided in the freebie pack. Also, remember to post your pages in the Let's Blend Challenge Gallery, and add your page to the November Challenges Sign-in Thread in the forums to earn great shopping rewards.