Template Mashup: Possibilities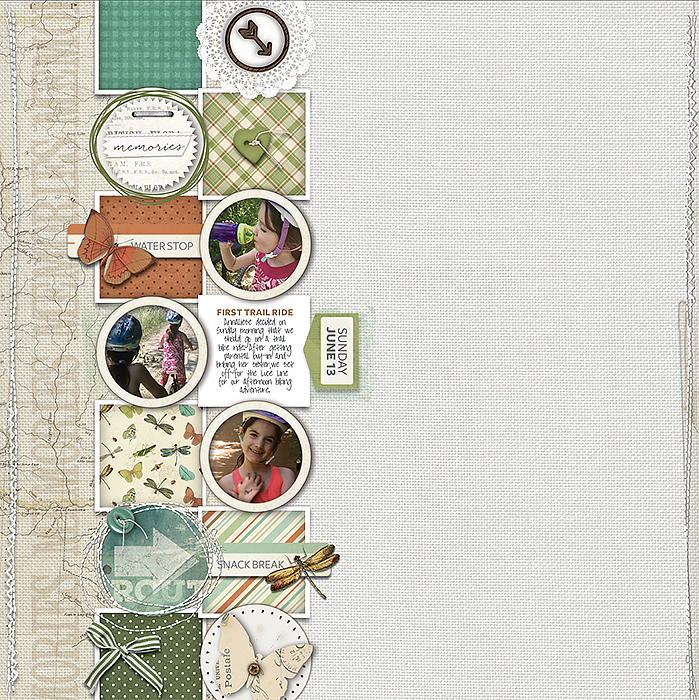 For the next Template MashUp Challenge, I have chosen two templates with lots of possibilities for mashing! Check them out:
Our Creative Team took the challenge and really ran with it! Wait till your see the pages they prepared to inspire you!
Linda is a whiz at pages that feature a grid! Check out the creative way you used this challenge to tell the story of a really fun trip!
In addition to the featured templates, Linda used  Autumn Bliss Solids Paper Pack, Bloese Add-On Paper Pack. Classic Cardstock: Dragon Trainer and Drop Shadow Styles No 02.
I love the way Audrey deconstructed and reassembled the templates to tell the story of a sweet weekend getaway!
An addition to the featured templates, Audrey used Hike More Add-On Paper Pack, Hike More Outdoors Scrapbook Element Pack, Clean Stitched Borders: White No 01, Arctic Whites Paper Pack No 04, Lightly Linens Paper Pack No 09.
Debbie has used these templates and their grid design to tell the delightful story of her weekly chores!
In addition to the featured templates, Debbie used Cottage Charm Scrapbook kit, Cottage Charm Solids Paper Pack, Chunky Groups: Dates No 01 and Layer Works 1310.
Our final inspiration is from Terri. She used the squares and circles and put together a clean looking and exciting page about a special time!
An addition to thee features templates, Terri used Plainly Woven Paper Pack No 02 Hike More Outdoor Scrapbook Kit, Hike More Checks and Dots Paper Pack and Assorted Messy Stitches 08 White.
We hope you will be inspired to create your own page mashing these two great templates! To make it even easier, they are included in this weekend's sale!
Please post your page in the Template Challenge Gallery for everyone to enjoy!