Template Mashup: Mix It Up With Paint and Layers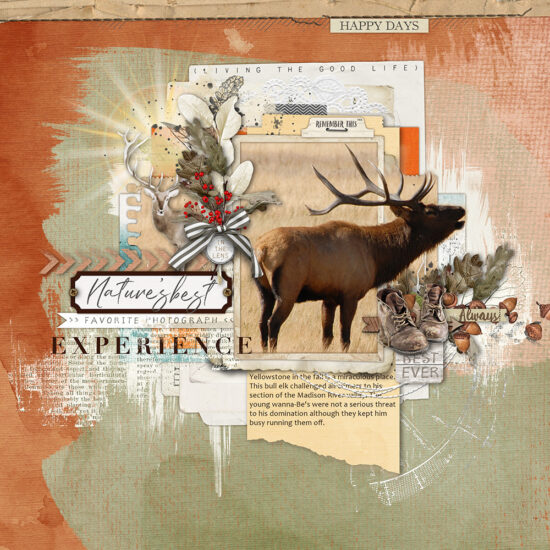 Welcome to the first of the November Mashup Challenges. Hello everyone!
Greetings from Merrilee in Minnesota to all of you wonderful scrappers! What happens when you mash an artsy, abstract style template with a traditional Layer Works template with its many layers? Well, we're finding out this month because I chose two templates with different styles.
The first template we're showcasing is an artsy template with paint and beautiful brushwork.
Abstracting Memories Layered Template No 09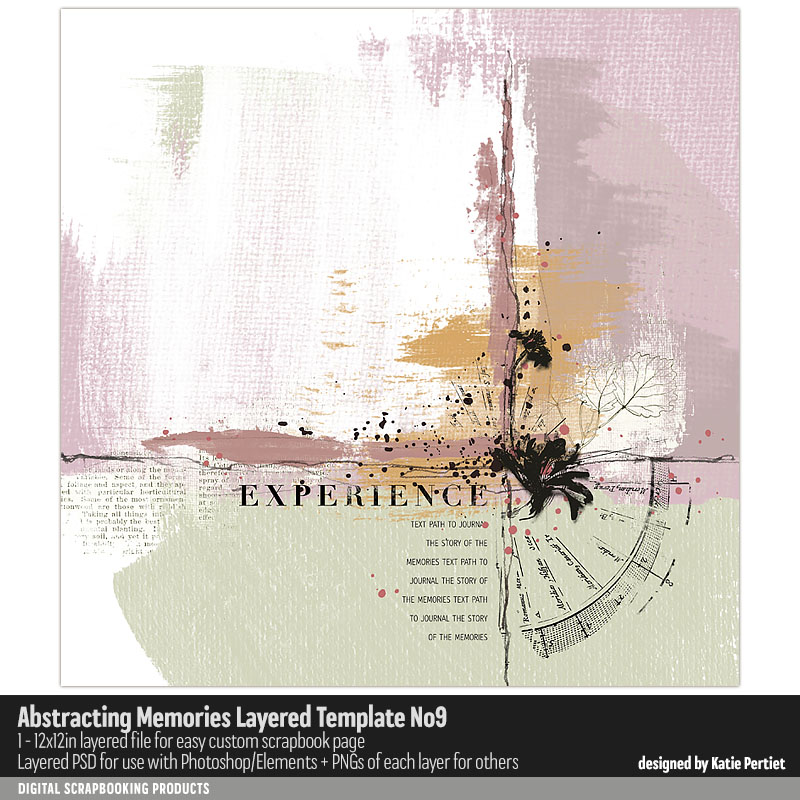 The second featured template for the challenge is a Layer Works with wonderful layers of elements.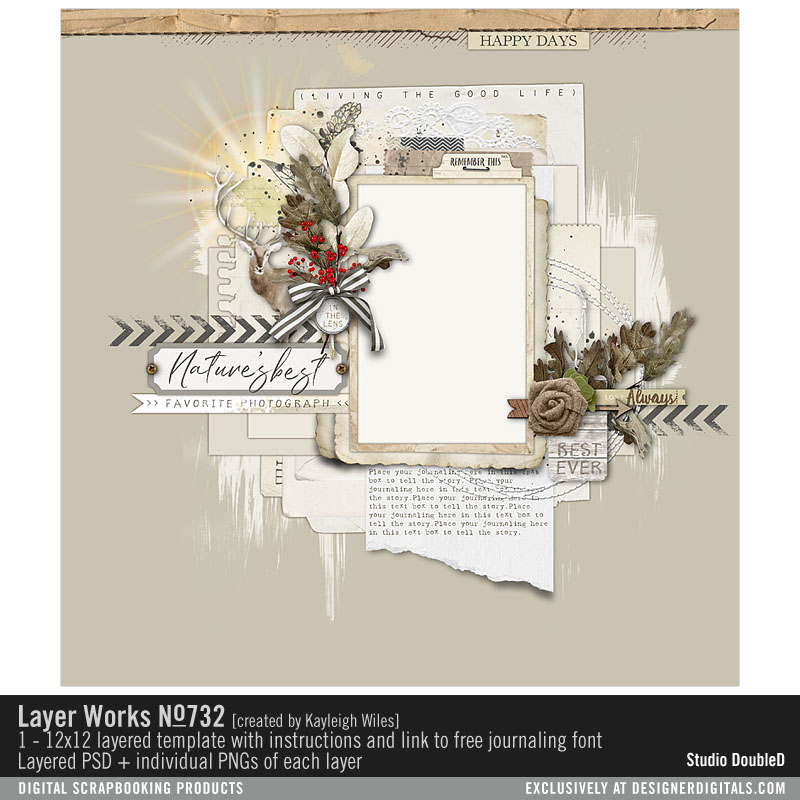 Of course, your job for this challenge is to take parts of both templates to create your own original design. You may add additional designs and papers as you wish.
I was blown away by the responses I got from the Creative Team when I asked for example layouts using these two templates. They showed me that combining the brushwork and paint from an artsy template with wonderful layers from a Layer Works template gets spectacular results. I hope you agree. Let's take a look!
Carol (aka oldbag165) is known for her spectacular wildlife photography and her outstanding example includes an extracted shape from a photo taken in Yellowstone of a huge bull elk. This attractive Design proves that artsy paint layers mix well with traditional layers of papers and elements. In addition to the templates, Carol also used: Metsa Collection, ARToptions Spice Solid Remnants, Palette Texture Paper Pack 02, Palette Texture Paper Pack 06, and Palette Texture Paper Pack 07.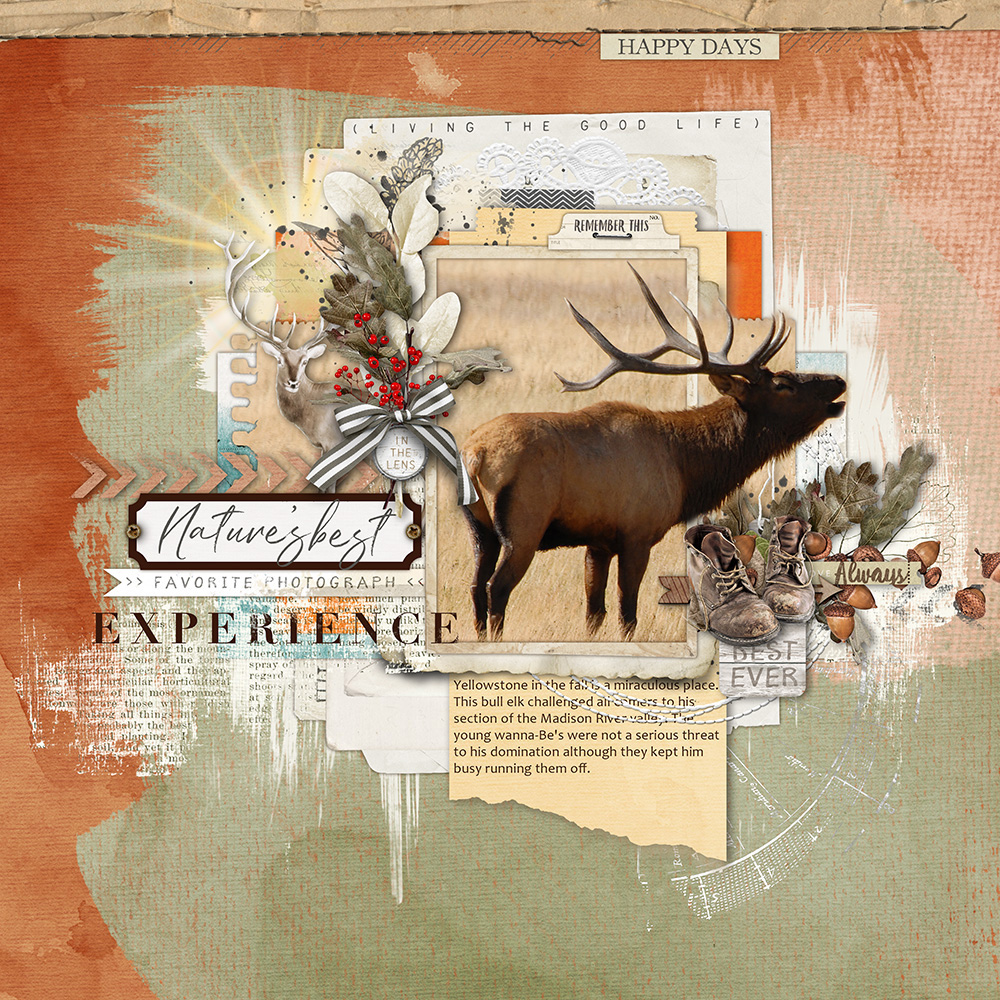 Next, let's look at how Valerie (aka nana_vg) used the same templates to create an artsy background for the darling photo of her grandchild taken on a visit to a pumpkin farm. Her title is so clever and she chose to color some of the paint layers a soft shade of pink to match her granddaughter's pink pinafore. Note she also recolored the felt rose embellishment. Valerie's additional designs are from Fall Crush Solids paper Pack, Curated Team Favorites Fall Scrapbook Kit and Hand Drawn Autumn Vibes 01.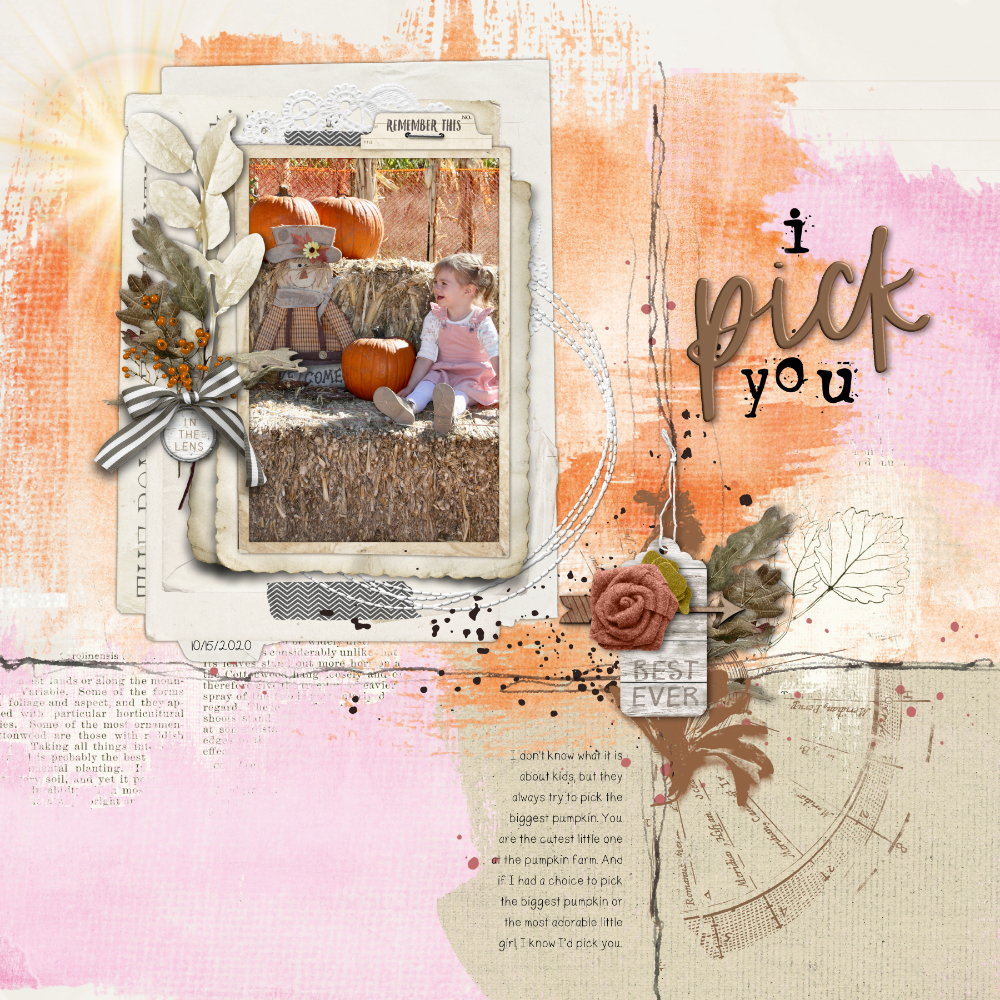 Now, for a completely different look using the same templates, here's how Audrey (aka Adrianita) was inspired. Audrey expertly uses white space on her layouts and her layering is always beautiful. I love the beautiful embellishments on this gorgeous page. Here are the added designs she used: Arelesey Add-On Paper Pack, Vintage Artistry Tranquility Solids, Life Lines Paper pack, Big Bottom Lift Classic Photo Frames 01 and Wood Veneer Words No 32.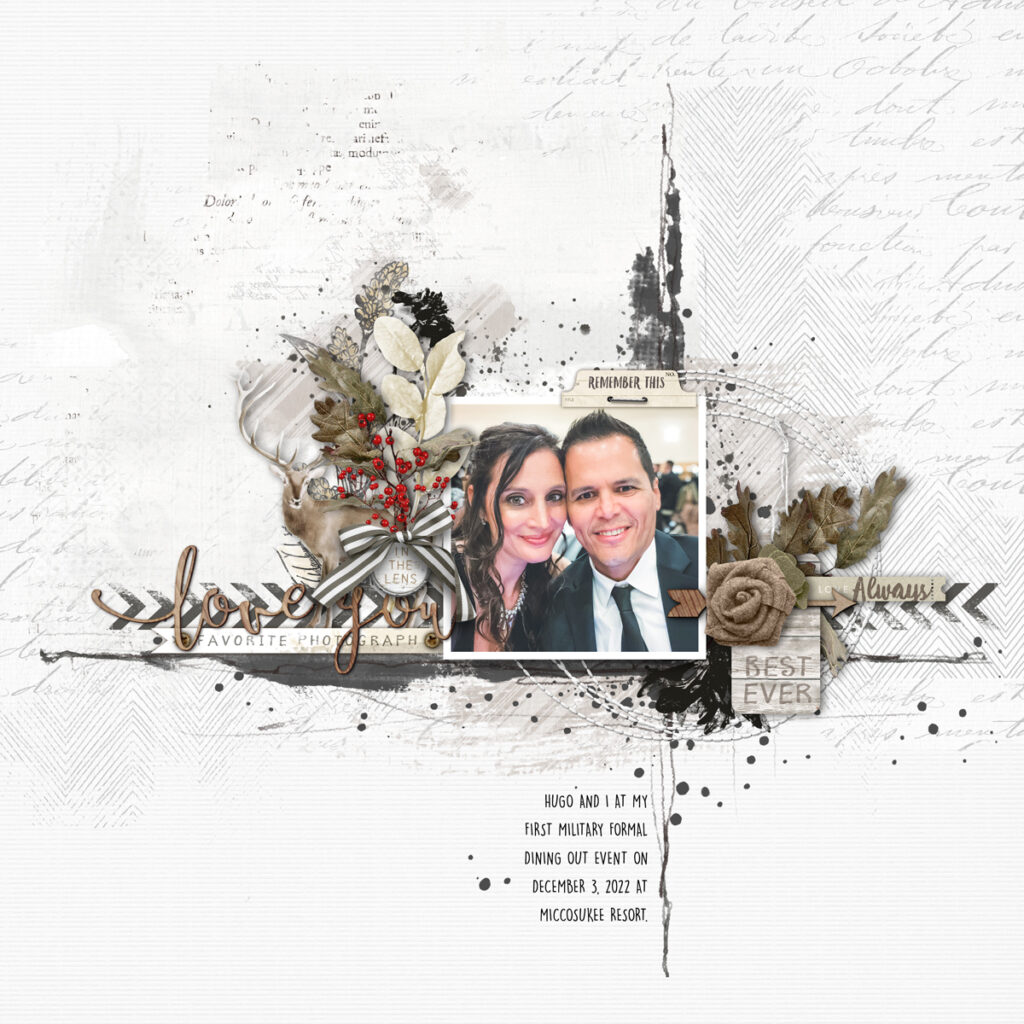 Stacia's example showcases an eye catching photo of a tree in full fall glory taken on one of her many travels this time to the neighboring state of Idaho where she spied this gorgeous tree. I'm delighted she chose to use it for her splendid Mashup example. Her additional supplies are from ARToptions Bookshelf Paper Pack 06 and Curated Team Favorites Fall Scrapbook Kit.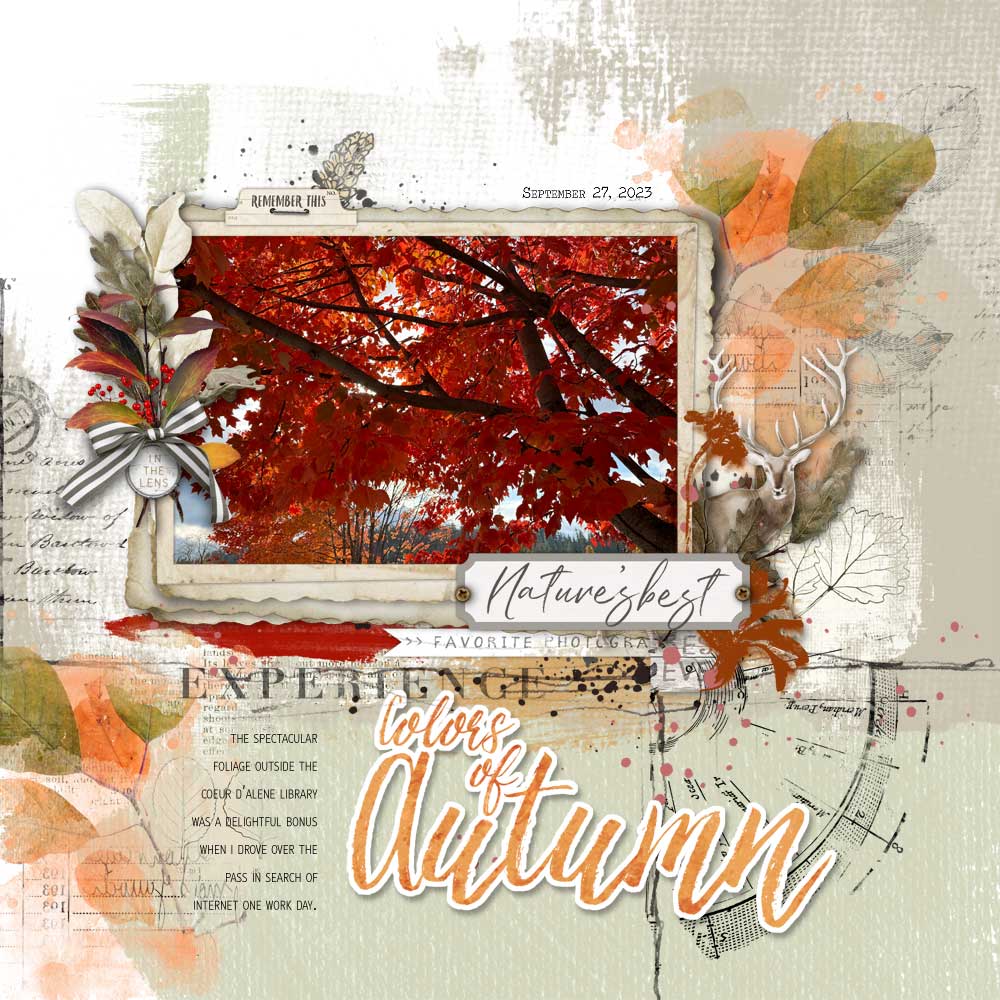 I kept my example simple with a neutral color scheme and just a few layers surrounding the photo.  I was pleased with the results because this is a favorite photo of our son with his faithful companion doggy. I only added a textured background paper from Malene Solids Paper Pack to complete my page.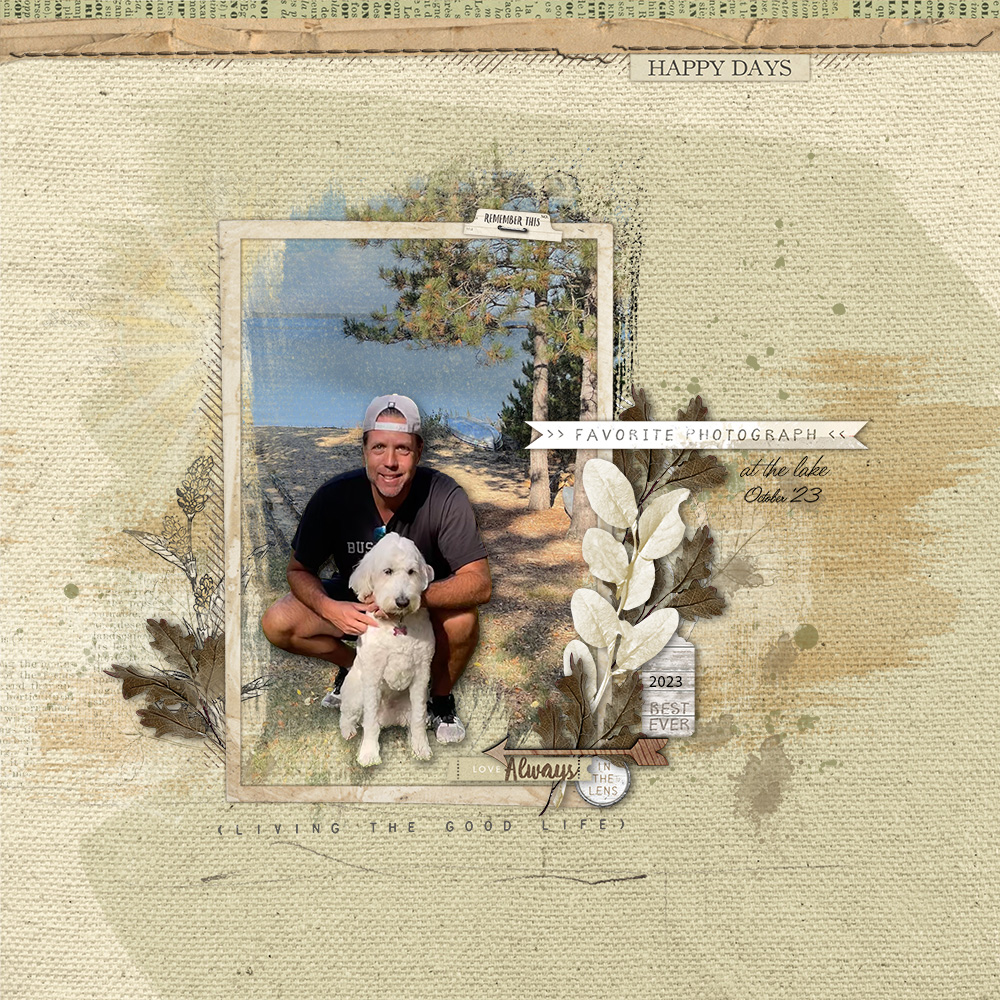 I am eager to see more layouts mashed with these templates. Please join in and post your layouts for this challenge in the Template Challenge Gallery. This is a great time to grab these templates when they are on sale this week.
Until next month,
Merrilee