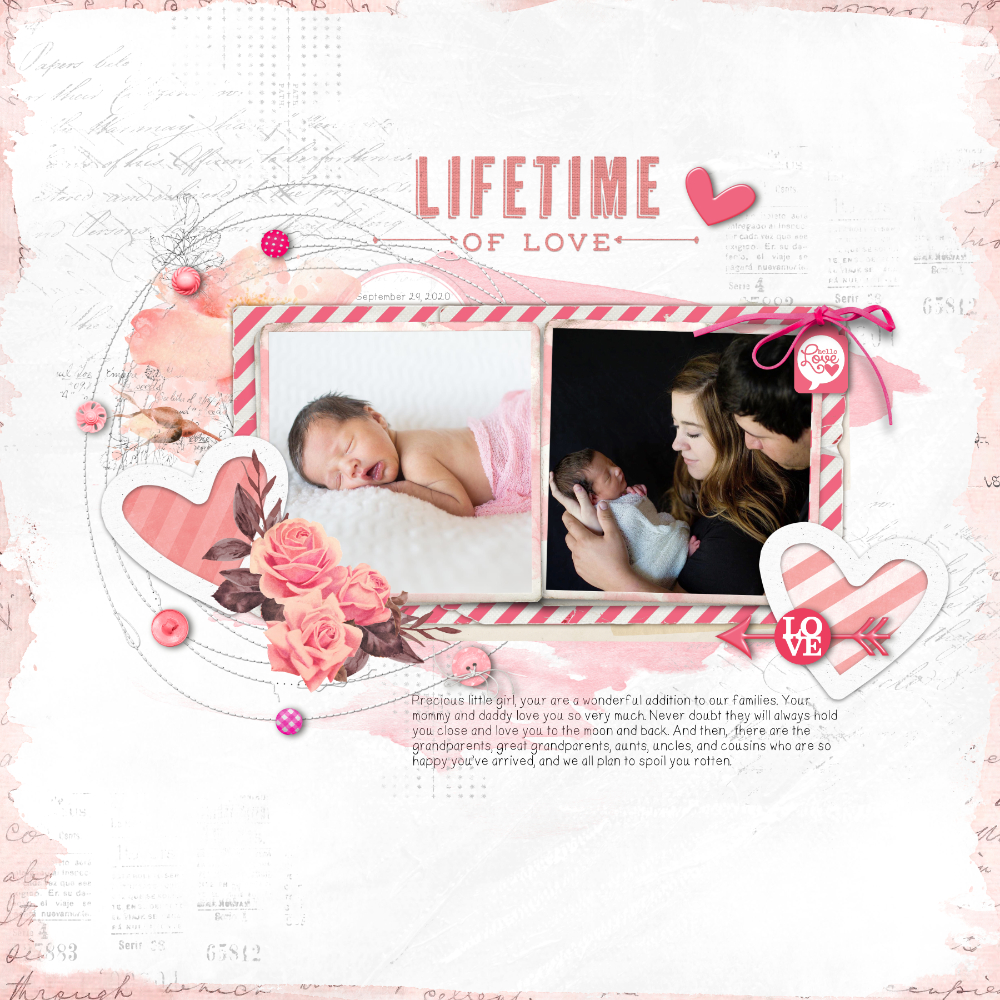 Template Mashup: Have a Heart
When February arrives I start thinking of Valentine's Day and heart motifs and lovely sayings about love, so, I went searching for templates that would fit those ideas for this Template Mashup Challenge. I hope you will want to use these templates to join in on the Challenge.
I am so excited to show you the examples the Creative Team made to inspire you!
But, first,  here are the two templates:
All My Heart Layered Template and Layer Works No 1055
https://www.katiepertietdesigns.com/store/index.php/product/all-my-heart-layered-template-01/
https://www.katiepertietdesigns.com/store/index.php/product/layer-works-1055/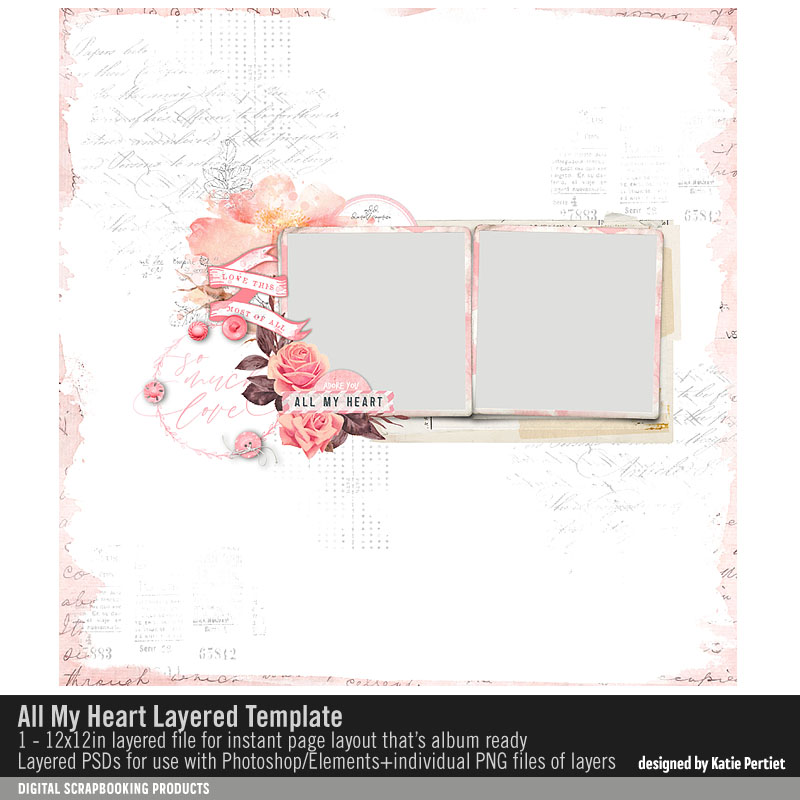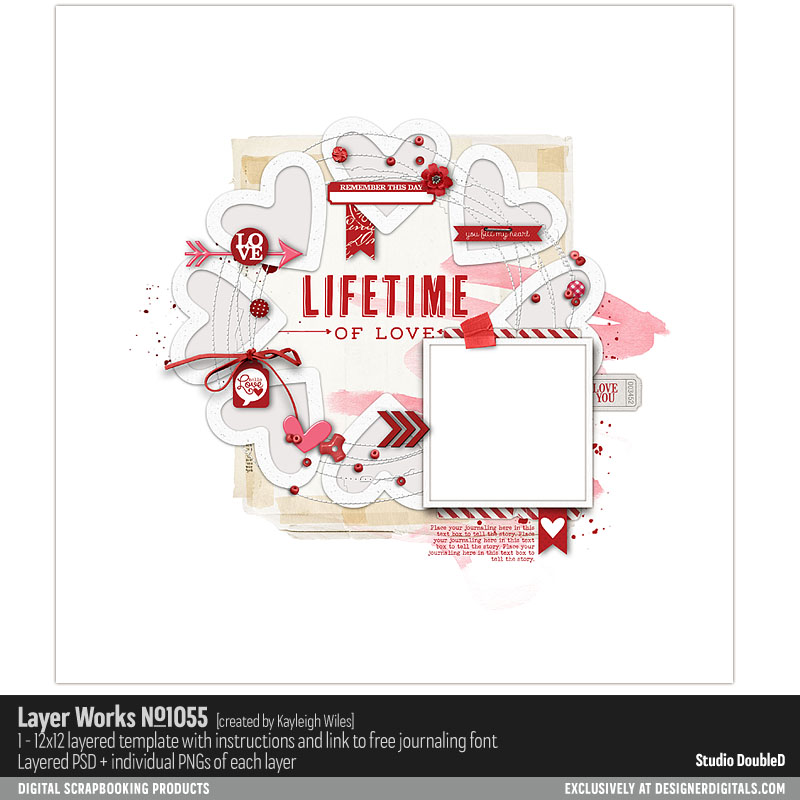 And, here are examples from Barbara, Stephanie, Kate, Audrey and Valerie.
Barbara's idea shows how versatile templates can be. The patterned paper she used for her background gives her mashed design a unique look. Then and now photos are so cool!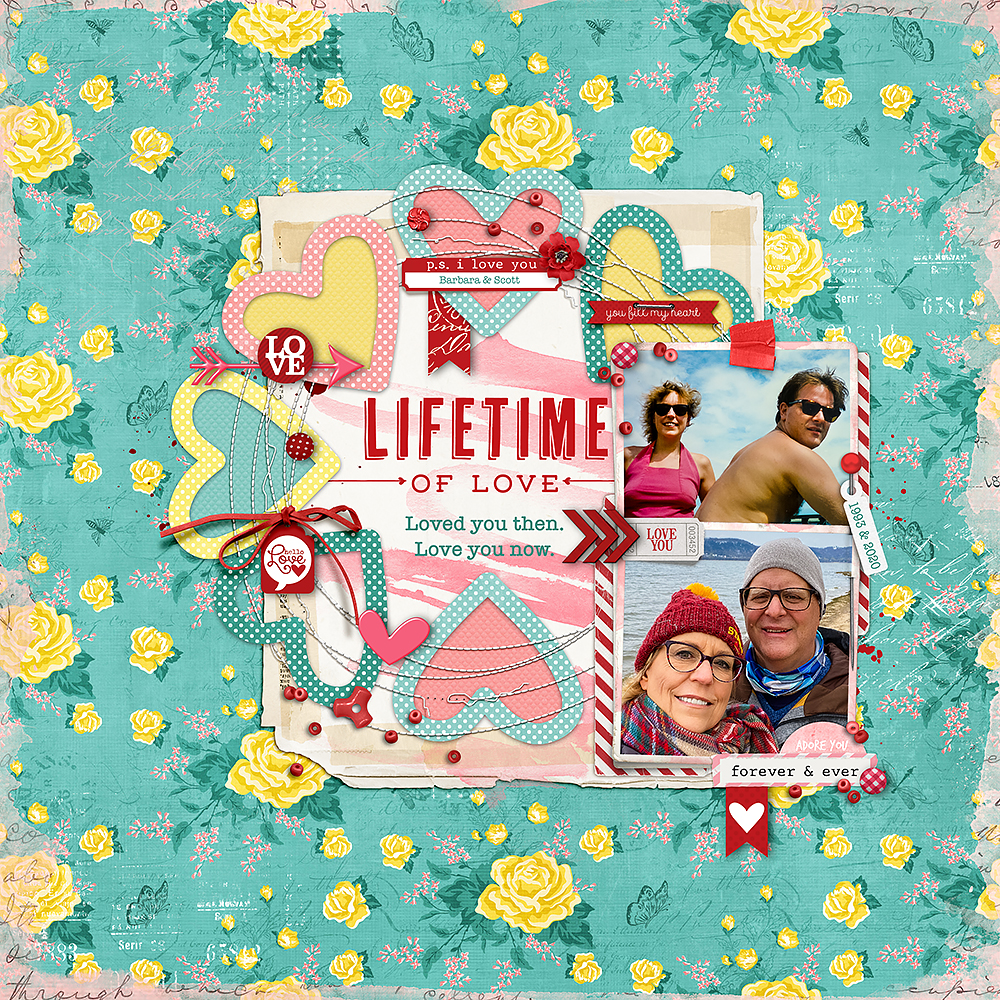 Stephanie's nostalgic page certainly brought back memories for me of my own high school dances! Same era, I think! Love that circle of hearts!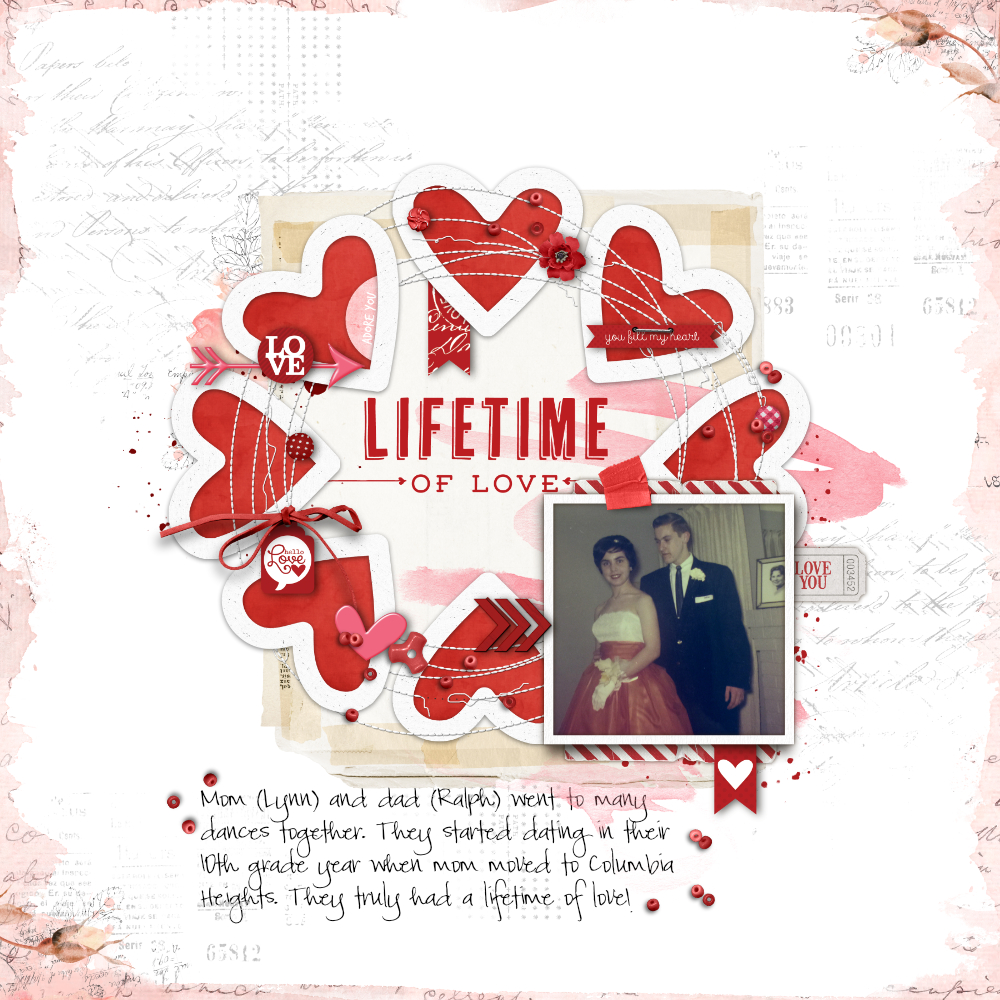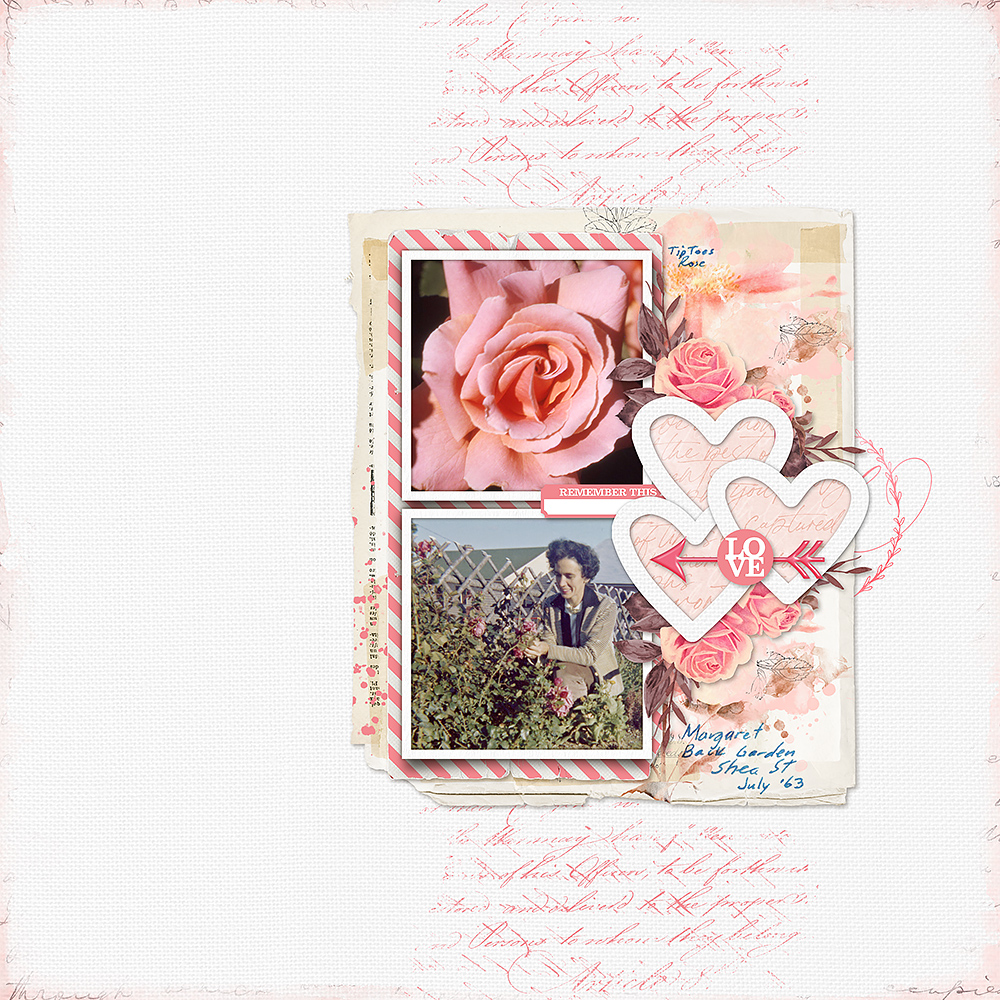 Kate's example above and the next examples by Audrey and Valerie are so soft and pink and touching and meaningful! Kate is known for her beautiful flower photos and I love seeing her mom tending her roses. I love how Audrey and Valerie use the frames from the two templates and how they filled the centers of the hearts with patterned papers.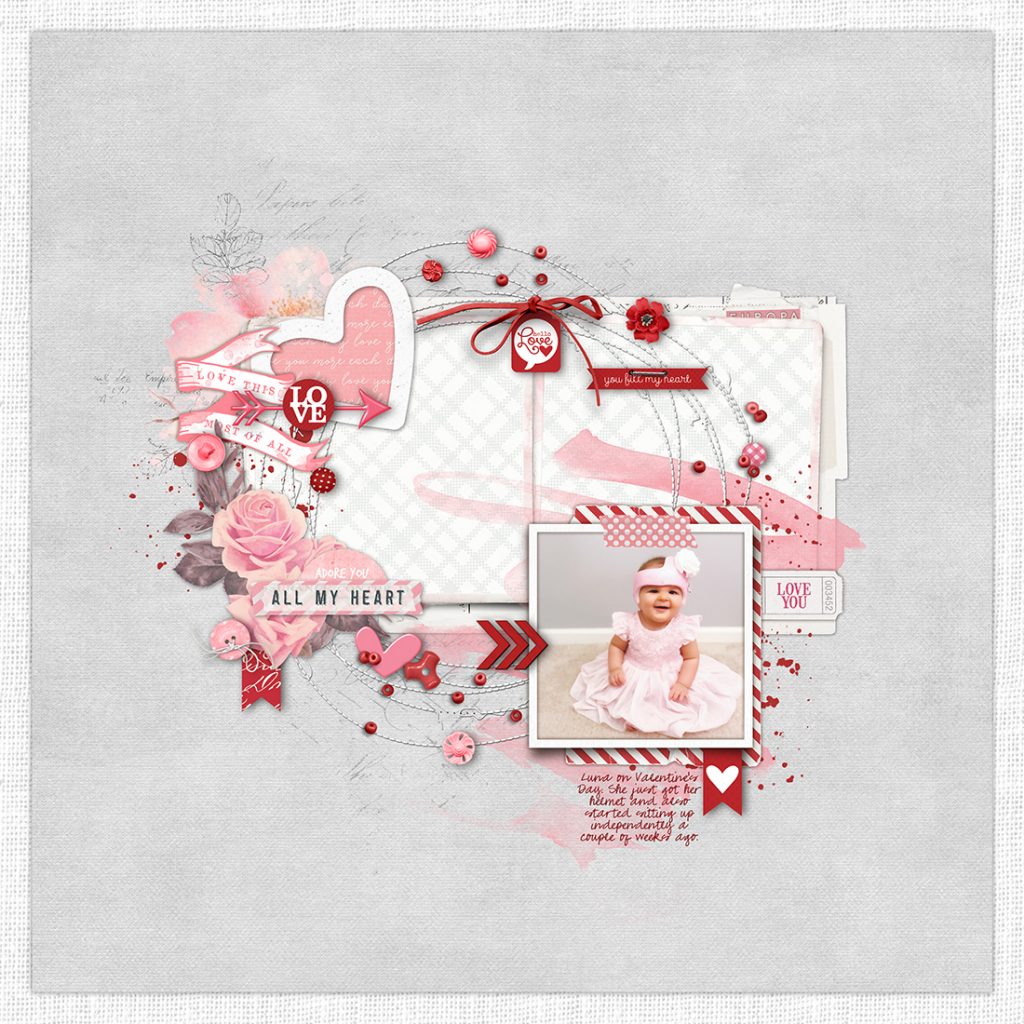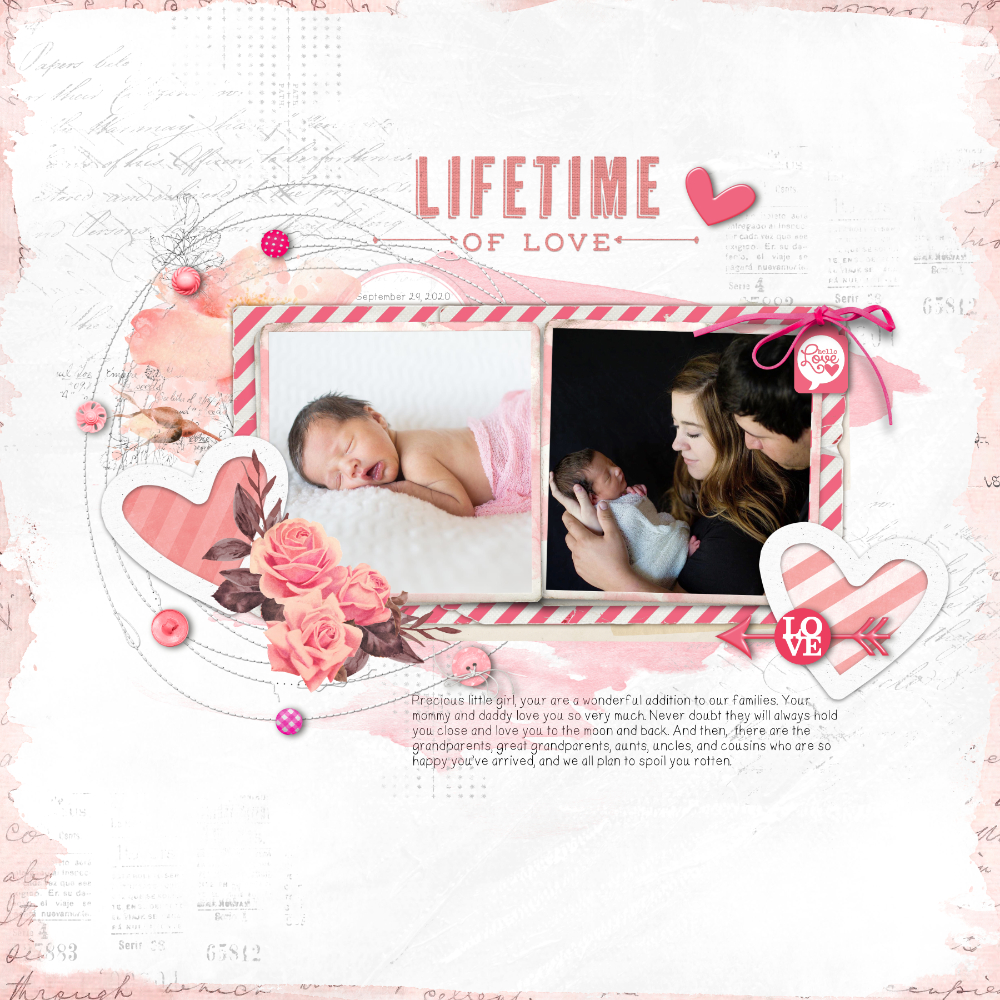 I hope you feel inspired to create your own designs using the templates. I sure found lots to love in all 5 examples. Be sure to post in the Template Mashup gallery and also in the February Participation thread for points towards earning a discount code to the KPD store.