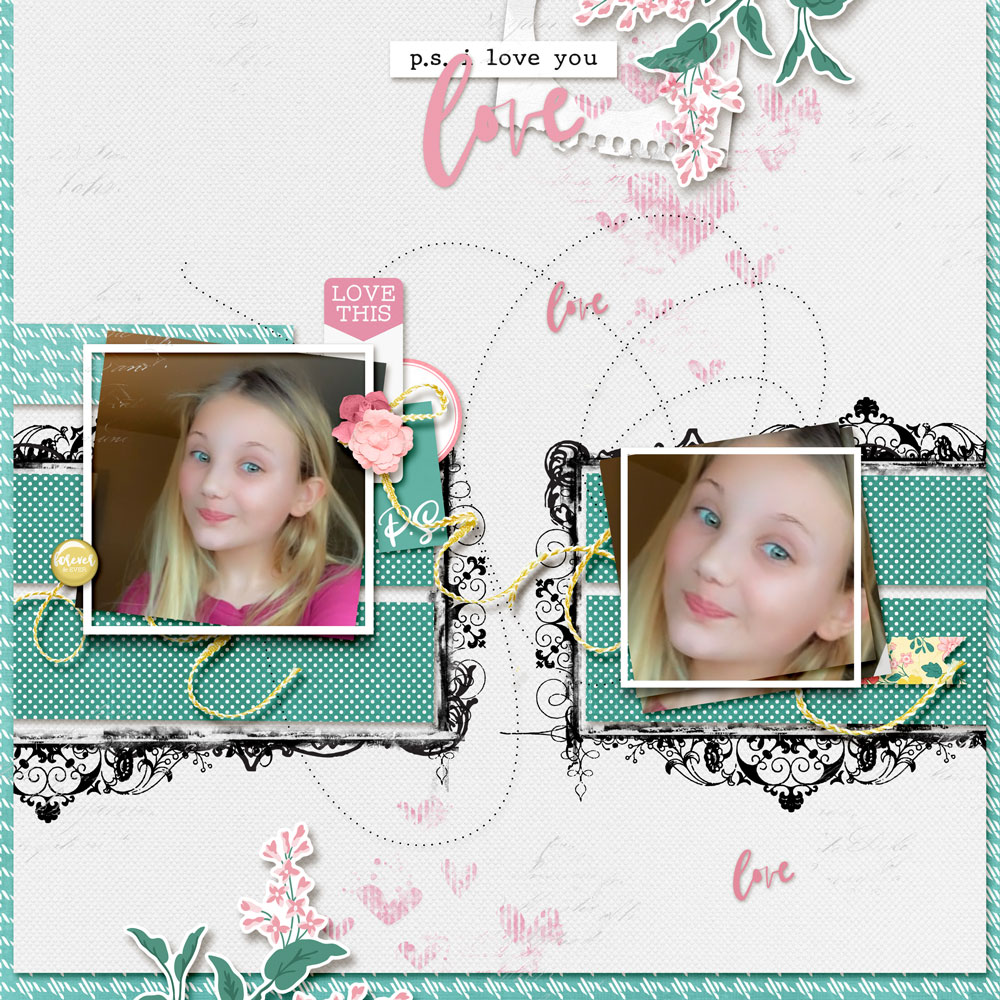 Saturday Scraplift: Step to the Side
Now stepping to the side might not be your choice when you're in line for a treat, but in design it could be just the ticket. I'm always intrigued by innovative designs in the gallery, and I was immediately drawn to Rachael's creative page about Miss Molly. I loved everything about Rachael's page: the paper strips behind those cute photos, the offset frames, and the clusters at the top and bottom. Three of my fellow Creative Team members joined me in lifting Rachael's page – here's how it inspired us.
Rachael's page: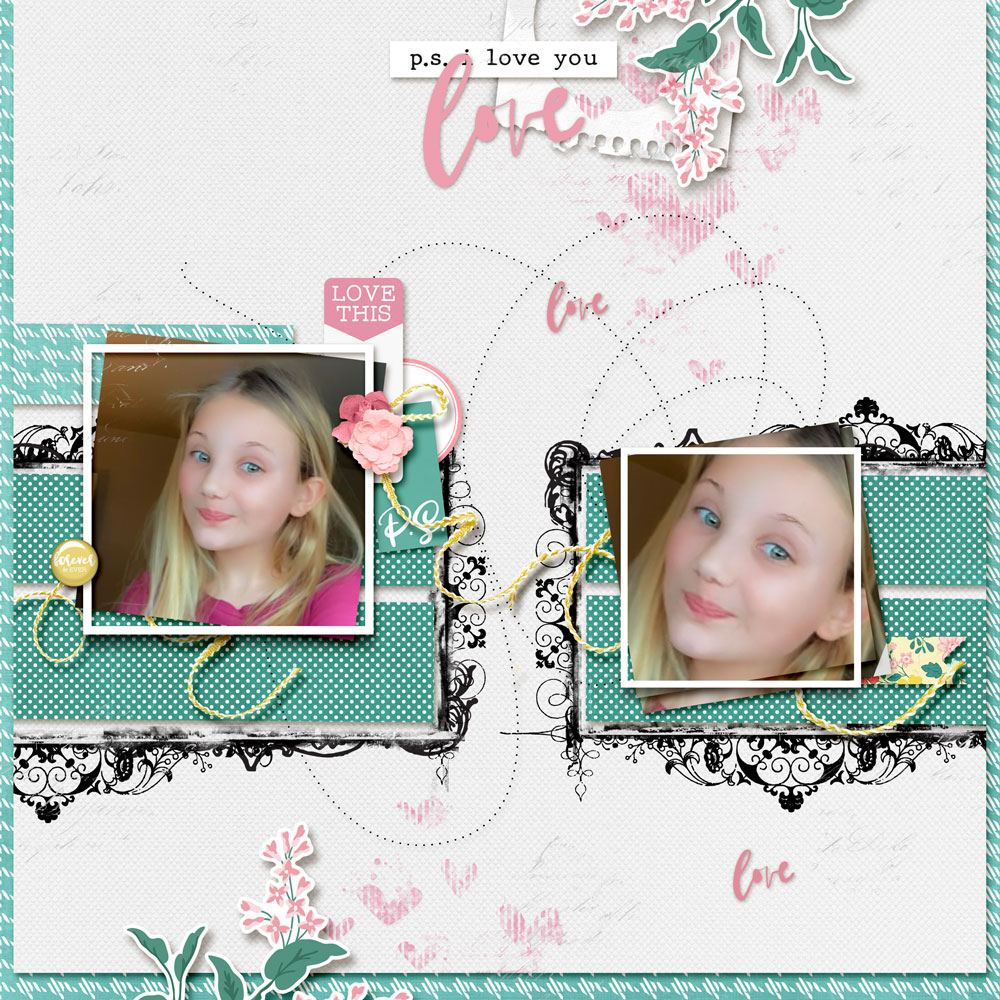 Valerie (nana_vg) scrapped two adorable Easter photos and chose the perfect spring colors and embellishments to extend her theme. I love the band of pretty, pink paper behind her photos, and the butterfly perched on her title is exactly the right touch. And I adore those flourishes – a girl can never have enough flourishes.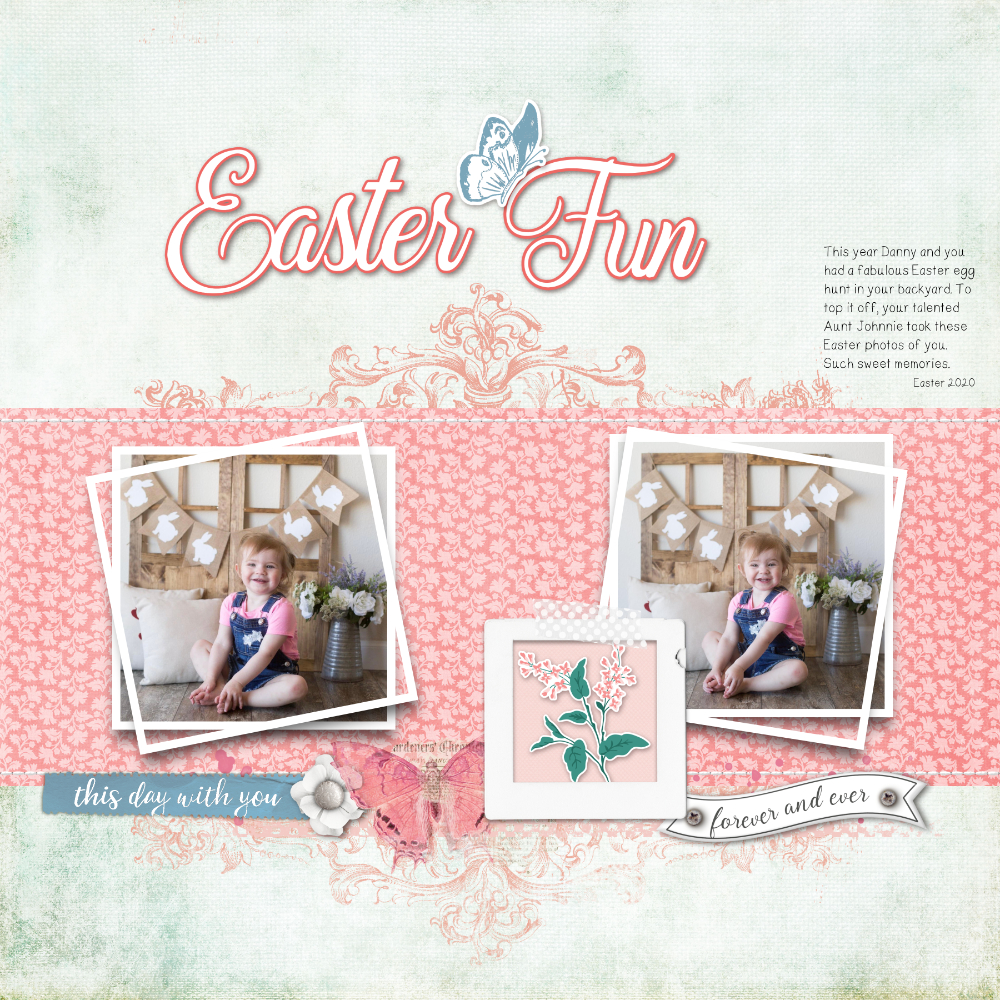 Credits: Scattered Pictures Vol. 03 Layered Template 05; Readymade Layers: Rose Garden Borders 01; All My Love Scrapbooking Kit; All My Love Solids Paper Pack; Clean Stitched: White 03; Canvas Color Mix Paper Pack 18
Patsy (ptabbert), my fellow Floridian, went with a tropical theme. I'm guessing those of you who are shoveling snow right now would like to join her husband on that beach! There's so much to enjoy on Patsy's page: the large palm tree brush, the cluster and twine that connect to her focal photo, and the skillful weaving of the word strip through her title.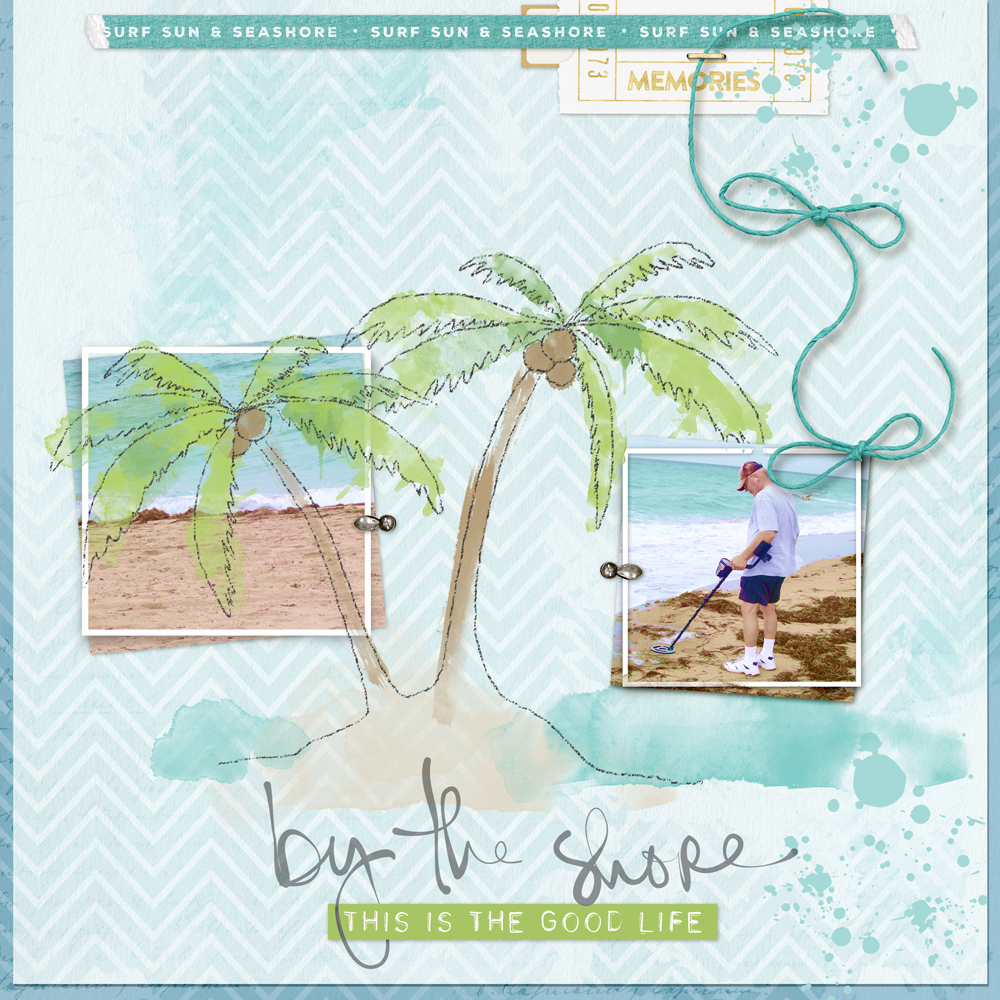 Credits: Thin Classic Photo Frames Curled and Flat 01; All My Love Dots and Stripes Paper Pack; Watery Pencil Lines Seashore 01; DelMar Shores Complete Scrapbooking Collection; Floridian Scrapbooking Collection
Kathy (blackkathy) used Katie's beautiful new All My Love Kit to perfection on her page. The round frames and labels mesh so well with the soft colors of her background paper, and notice how the ribbon grounds and connects those two sweet photos. Kathy also did a great job creating her clusters at the top and bottom of her page.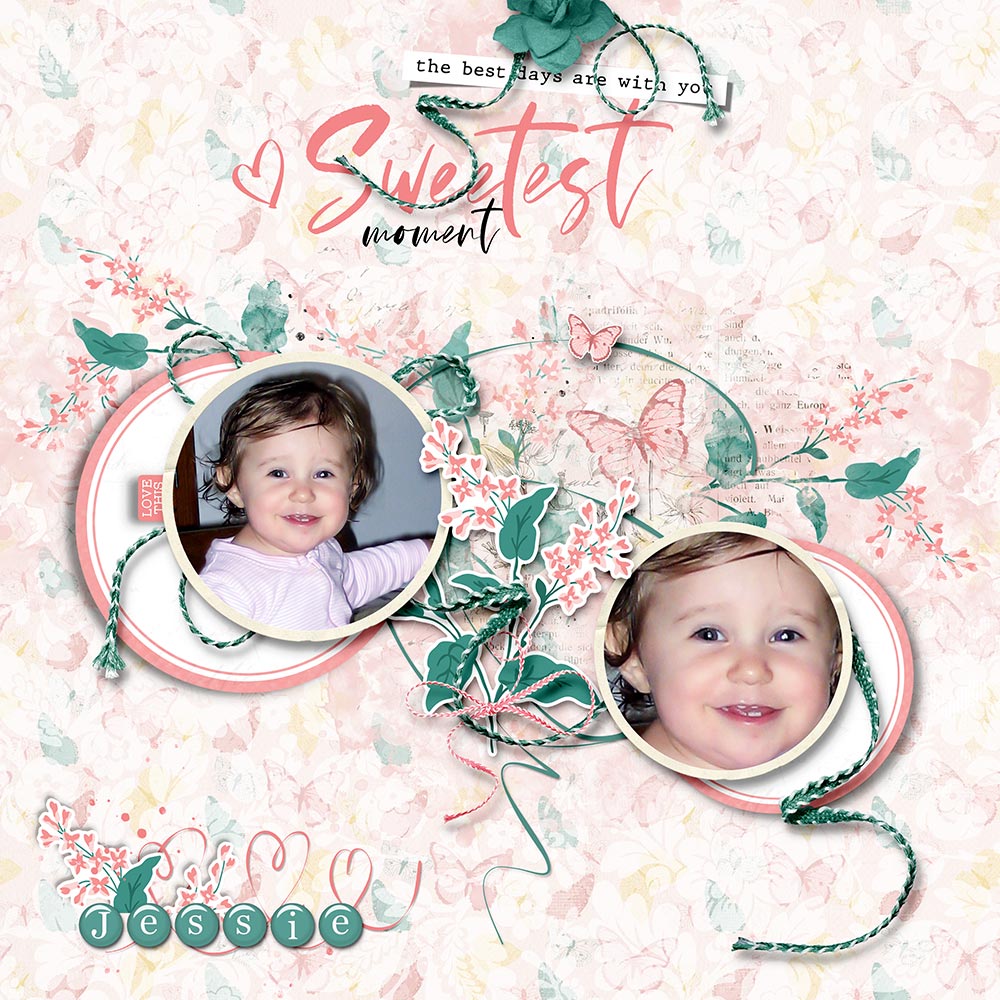 Credits: All My Love Scrapbook Bundle; Sweetest Moment Stamp Pack; Essential Vellums Paper Pack 02; Round Vintage Photo Frame Stacks 01; Inked Twists Brushes and Stamps 01; Love Twists Brushes and Stamps 02; DIY Epoxies 01
I had a go at playing with Katie's new kit, too, for some pictures of my granddaughter and her friends at homecoming back in 2019 – will those days ever return?? I love how angling just about anything on a page – here, the frames – adds energy to the design. Building a cluster is always a challenge for me, but that's how we grow, right?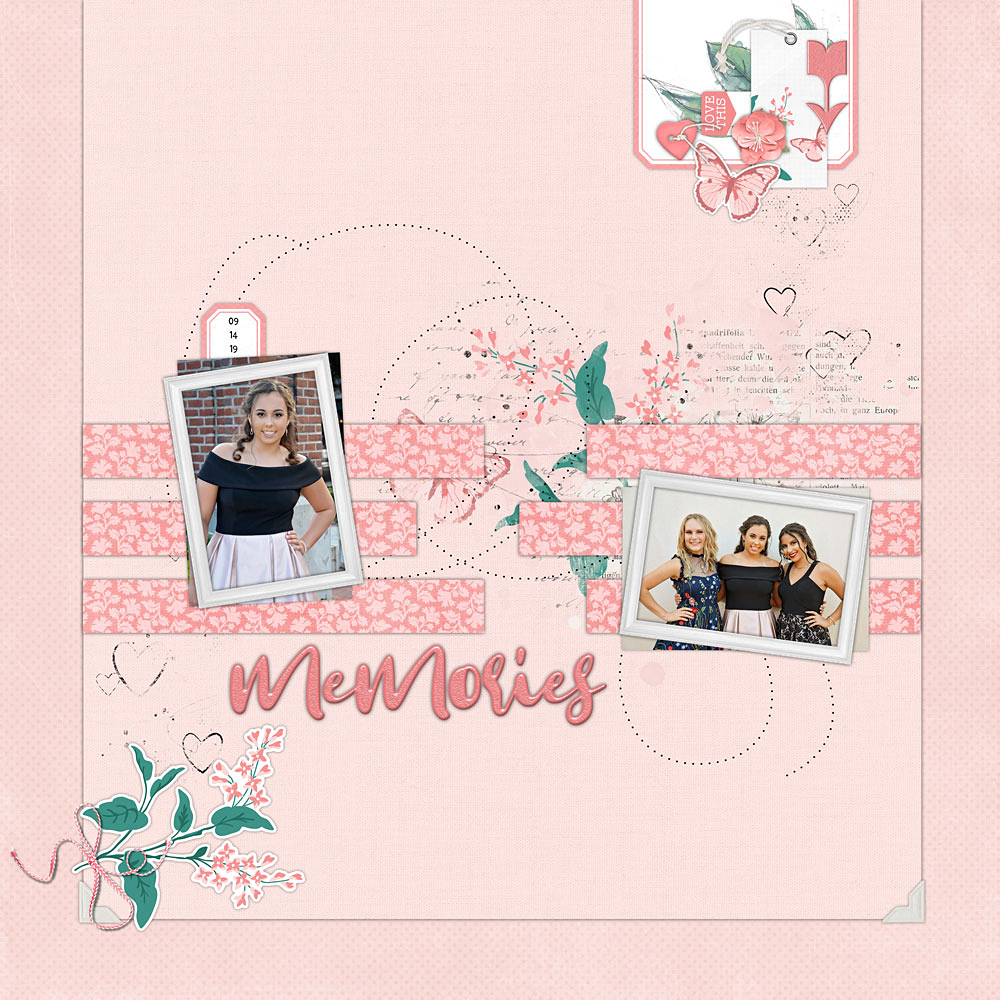 Credits: All My Love Scrapbook Bundle; Photo Corner Colors 02; Clusters of Love Brushes and Stamps 02; Nature's Sketchbook: Leaves 01; Twisted Dots 01; Frame Me 02C; Drop Shadow Styles
I know you're going to enjoy being inspired by Rachael's page. Remember to post your lift in the Saturday Scraplift Challenge gallery as well as in the February Participation thread in the forum to count toward your rewards. Happy scrapping and Happy Valentine's Day!