Template MashUp Challenge-You've Got A Friend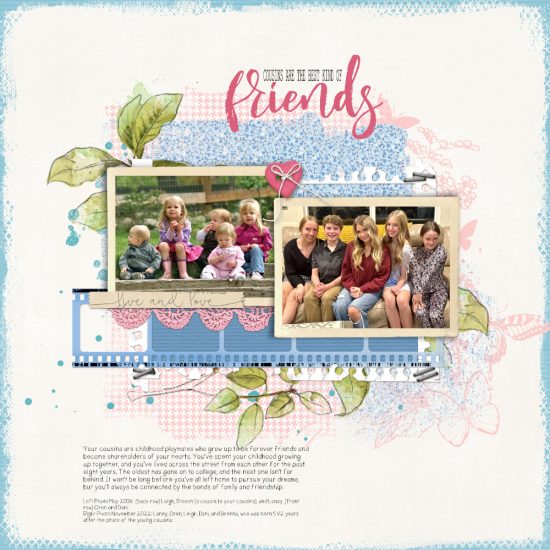 My husband and I live in NE Ohio which is currently a snowy winter wonderland! We are a month into our snowbird winter in Alabama and surrounded by all our wonderful winter friends. This inspired me to use Friends themed templates for this challenge. Here are the templates I chose for this theme. They will be included in this week's sale: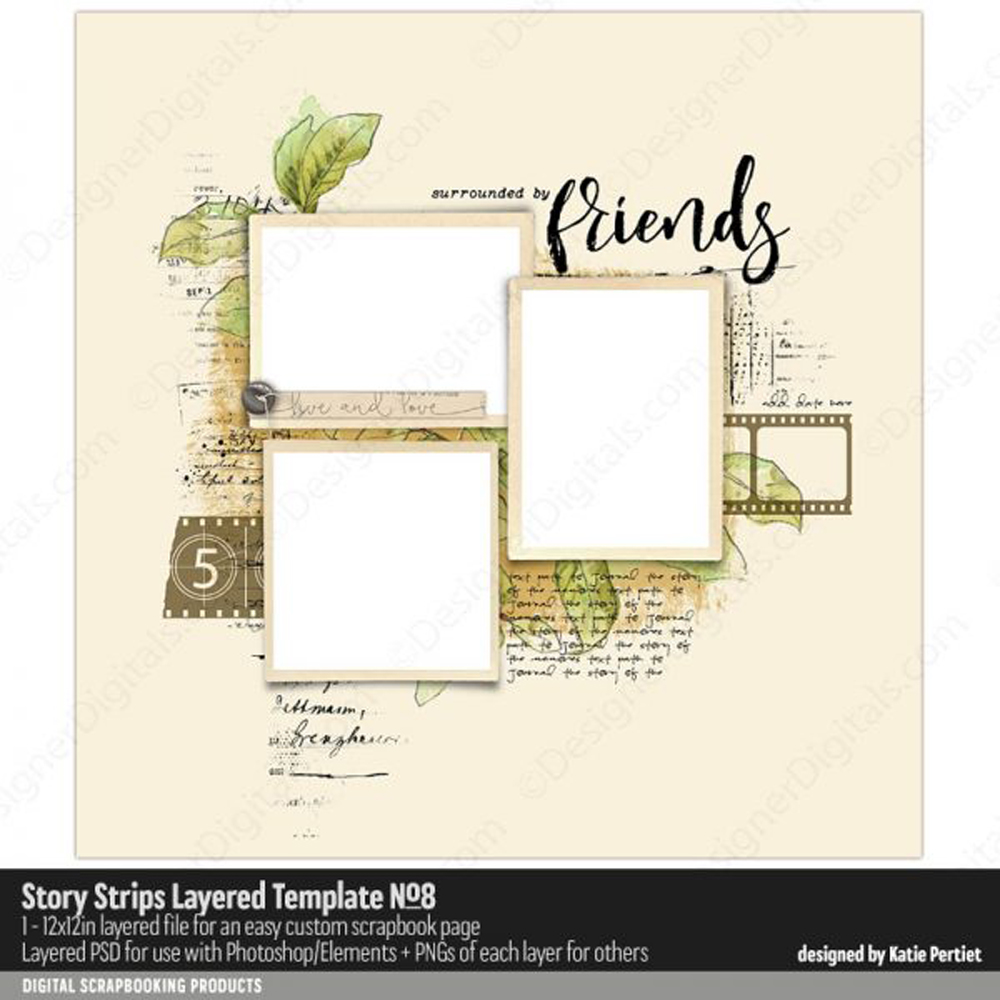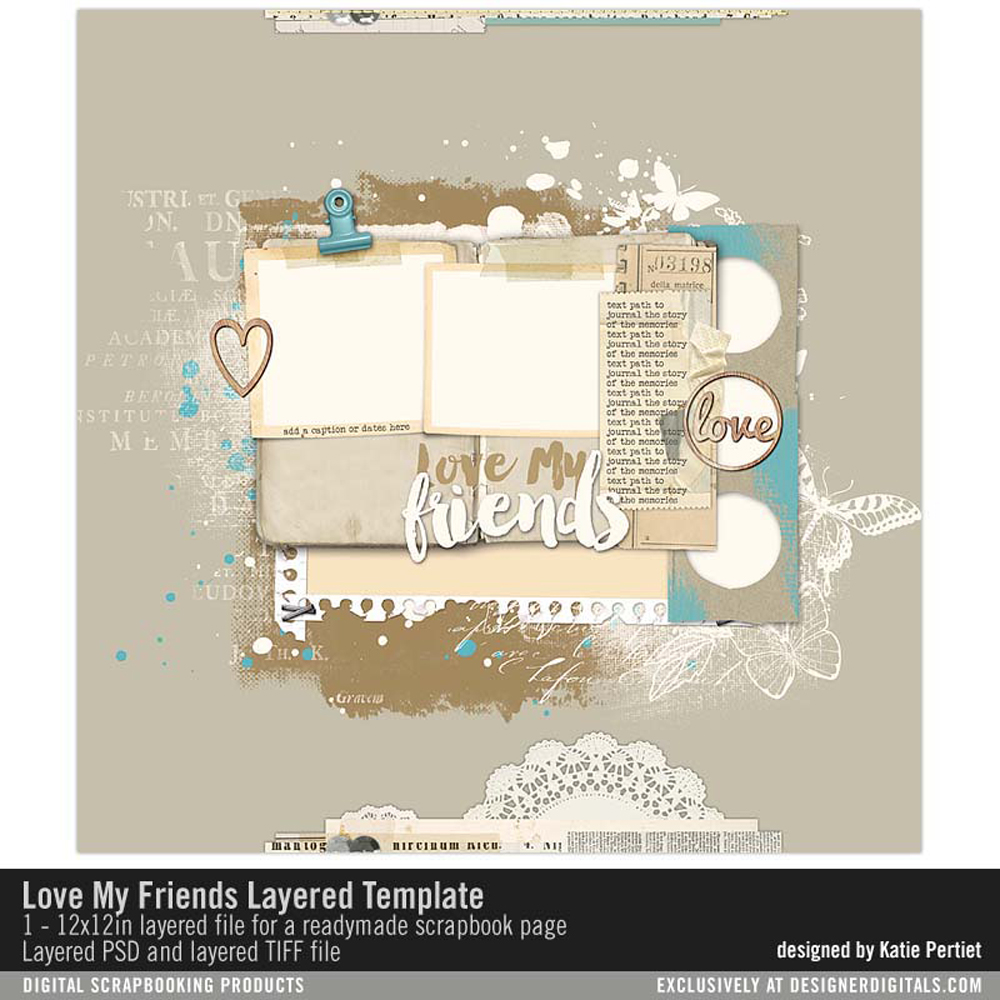 The challenge is to use the elements of these two templates and create your own page. It's that simple! Three members of our Creative Team have designed wonderful inspiration pages to give you some ideas of ways to mash these templates.
The first inspiration page is from Valerie (nana_vg). Her delightful page is a "then and now" page of some pretty cute cousins/friends! I love the pink and blue color scheme. The various brushes and watery leaves in the background make a great place for her cute photos. The edge brush Valerie used was the perfect finishing touch!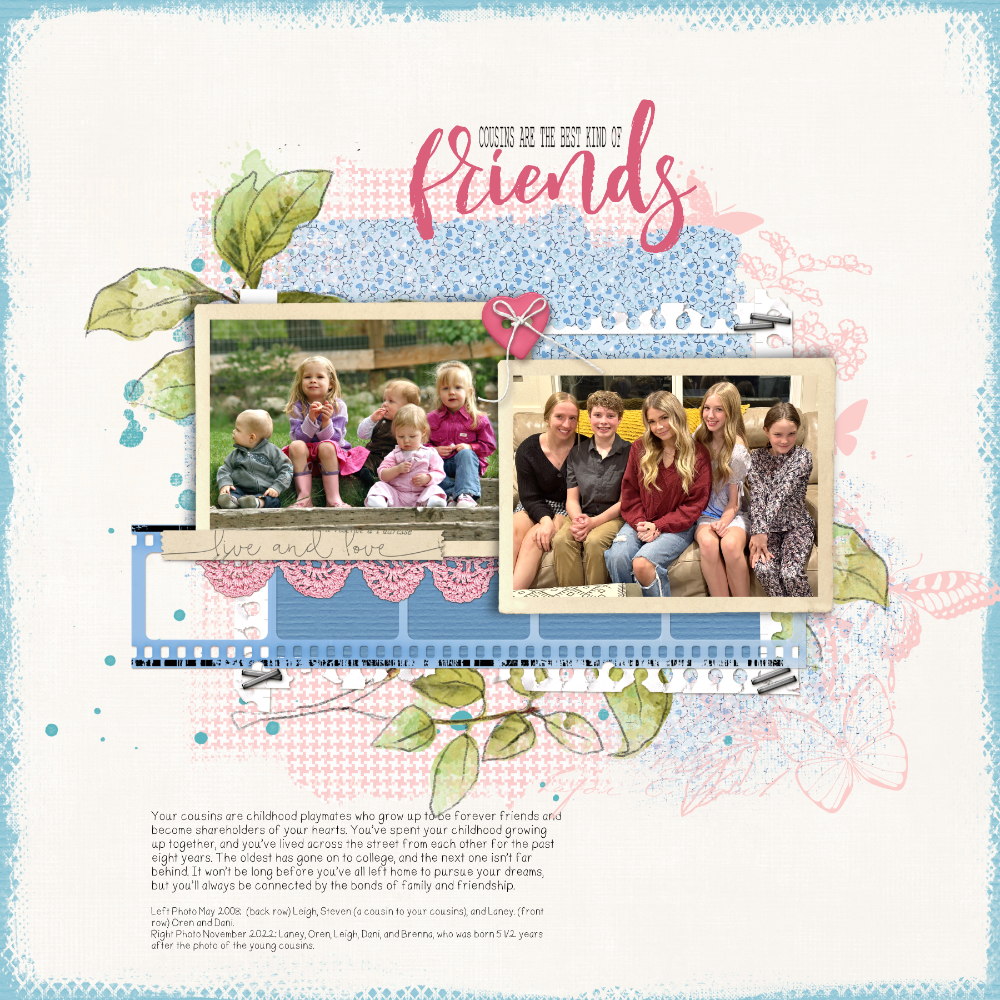 Maureen (maureenreynolds) is the designer of the next inspiration page. She has recorded a wonderful memory of her earliest BFF. The photo arrangement from the Story Strips template was perfect for her sweet photos. I love the colorful paper offset on the edge.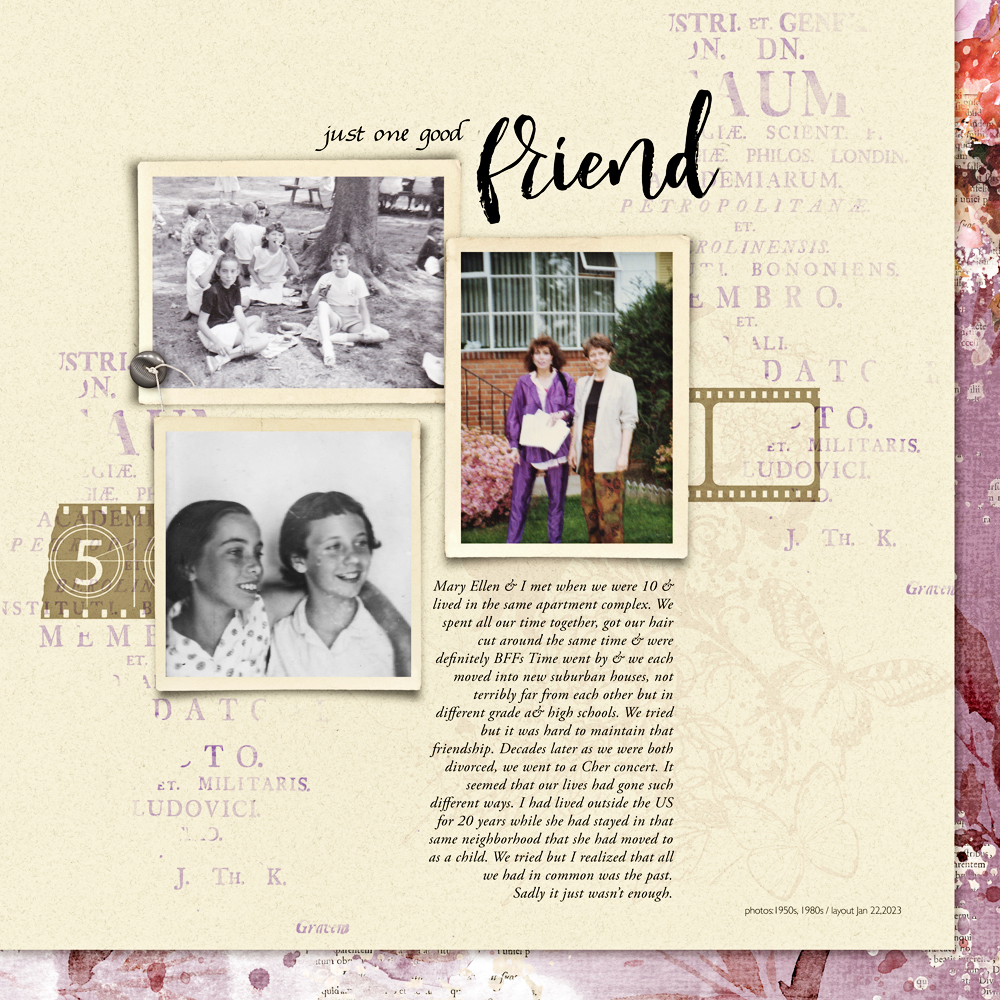 Our third inspiration page is a bit of a surprise! Merrilee chose to scrap a recent picture of the two of us visiting during our winter vacation! This picture certainly tells the tale of how scrapbooking brings people together! Merrilee from MN and Lynn from OH met at KPD many years ago and we have been good friends ever since then!
I love the way Merrilee (digigrandma) chose just one photo and used that beautiful watery branch behind it. The gorgeous blue splatters and cluster at the bottom of the page complete her great design!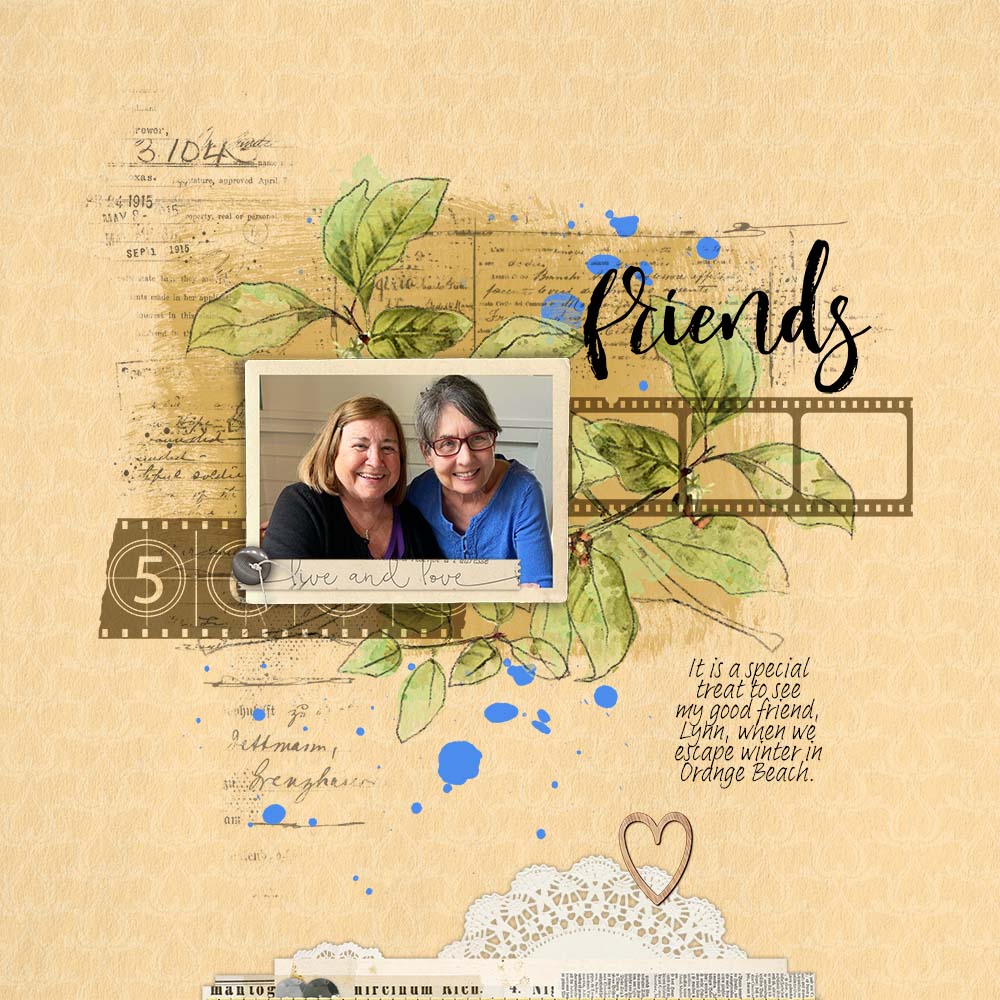 If you are inspired to create your own page using the featured templates, please post your page in the Template Challenge Gallery for all to enjoy. Also remember to add a link to your page to the January Challenges Sign-in thread in the forums to earn a valuable coupon to the KPD store.