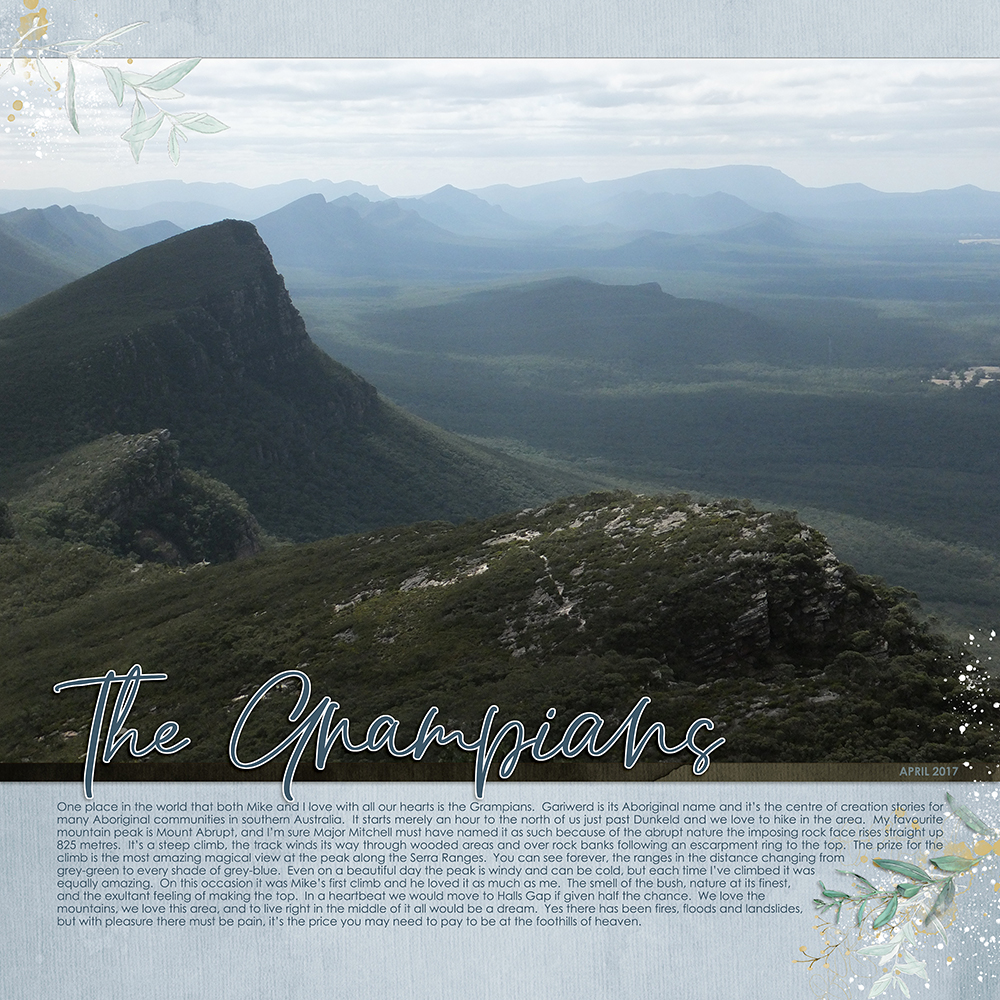 Story Scrapbook Challenge: Something you love
It's February, the month of love, and with so many love items in the store,  I'd love to read a story about something you love.  But here's the twist.  It's not a story about a person.  There's always a twist with my challenges right?
So let's think about something you love– is it a thing or something you do? Is it a ritual like yoga or meditation?  How about the delicious morning coffee that you indulge in to get you going for the day?  Is it driving your car on the open road with the wind in your hair singing at the top of your voice?  Is it a piece of jewellery that means ever so much and brings happy memories rushing back?  Is it a particular song you love?  Is it the love you feel for your country?  Is it the love of the great outdoors?   Is it the perfect sunrise or sunset?   Is there something you love to eat over all others?  Is love for you being knee deep in an amazing all encompassing book and enjoying it to the max?
If you're stuck for one thing in particular, give me the top ten things you love – and of course why!  Is it standing in the rain on a warm day?  Is it the excitement of seeing fireworks light up the night sky?  Do you love thunder and lightening?  How about puppies and kittens?
So get on this love train with me and tell me about something you love.
The creative team have jumped on board with some terrific example pages.  I love this page from Stephanie.  Okay so I'm a fan of cats as it is, but she tells the story about what it has meant having Ellie Cat with her whilst working from home.  What a gorgeous feline she is.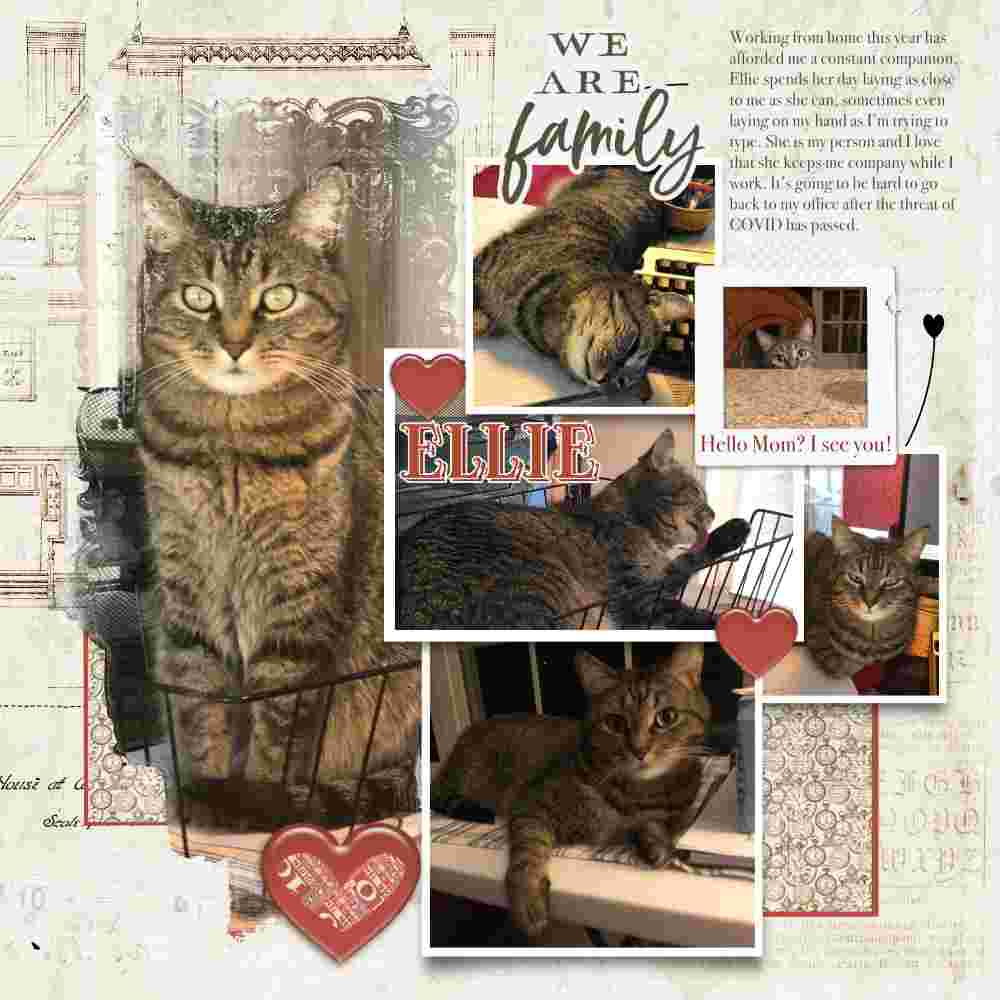 Supplies Stephanie has used:   Scattered Pictures Vol 3 Layered Template 06,  Ancestry Paper Pack 01,   Ancestry Sentiment Sticker Mix,  Ancestry Alpha-Red.
Moving along to Patsy's page, love the colours, love that the pizza had half gone before she took the photo!!  Pizza was her COVID comfort food.  I can relate!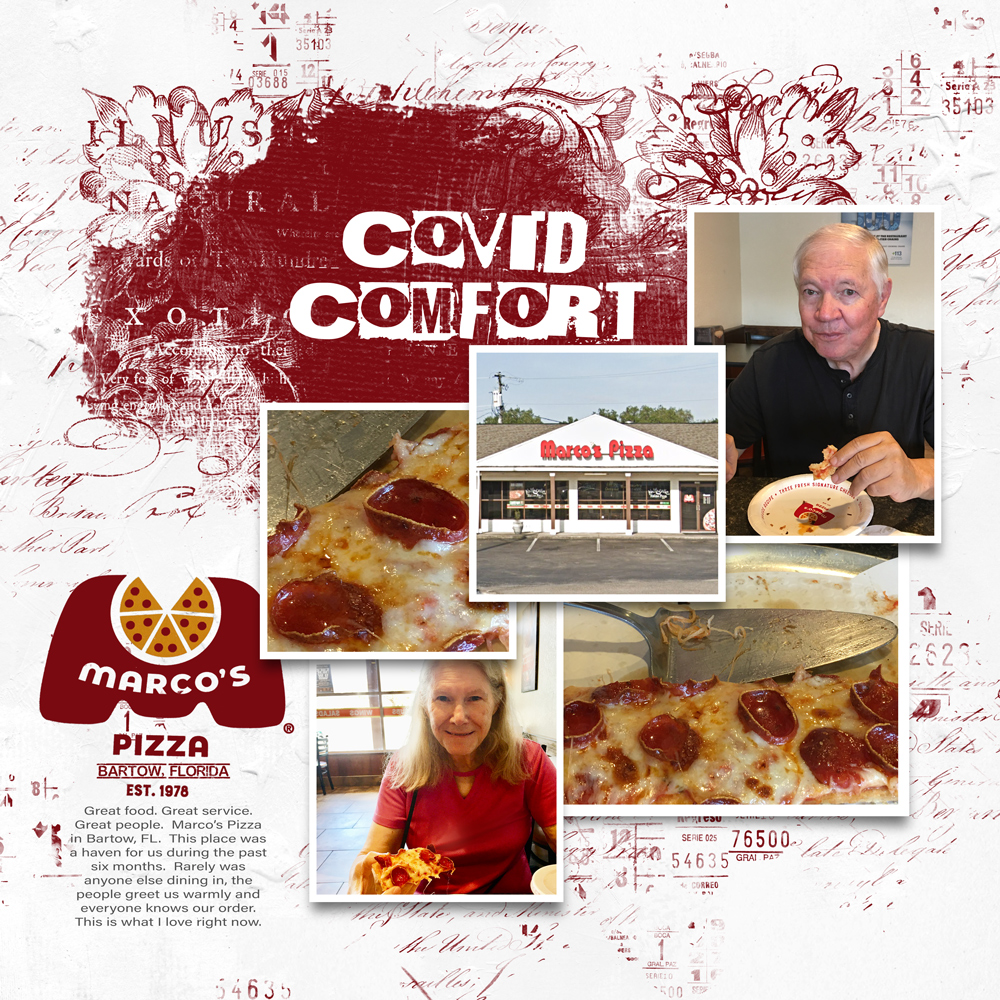 Supplies Patsy has used:  Scattered Pictures Vol 3 Layered Template No 07,  Textured Whites Paper Pack 01.
And last but not least my page, this will be part of a two page spread but it tells of my love of a mountain range.  Getting out and hiking and climbing in the bush.  Nothing beats it for my husband and I.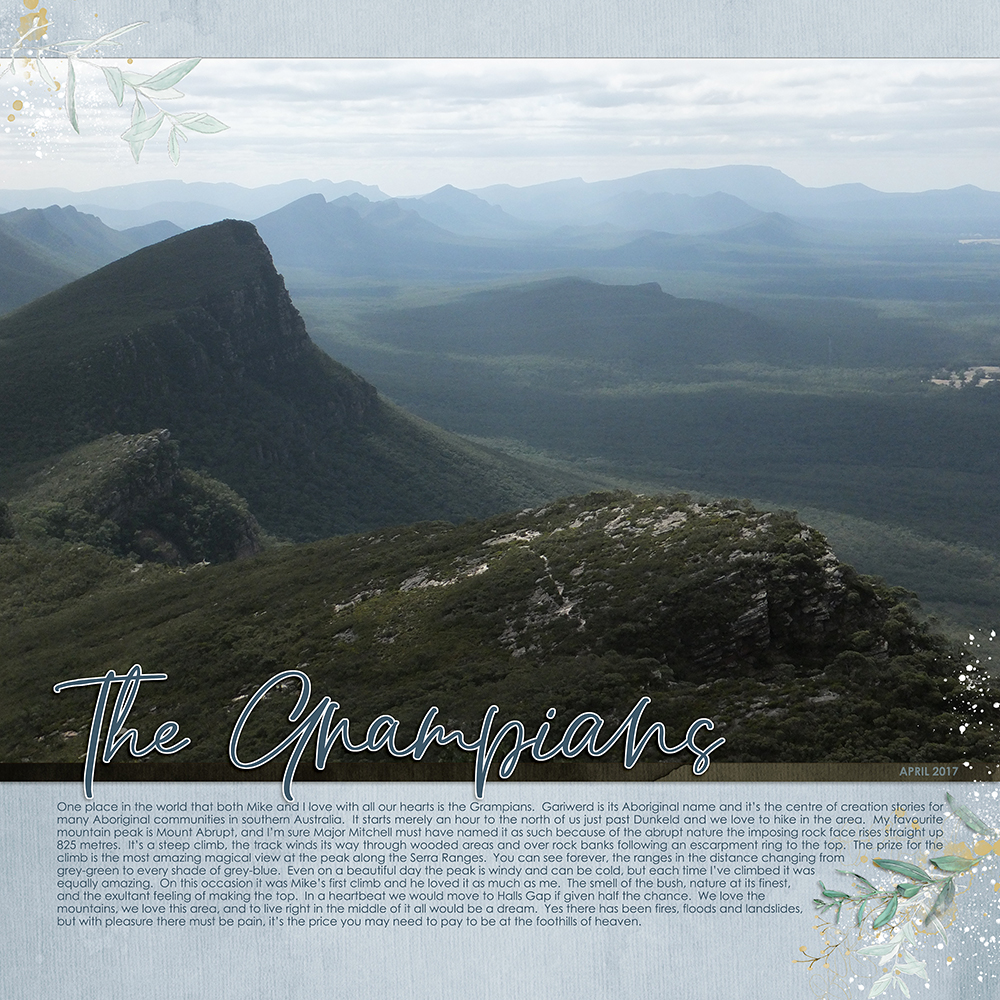 Supplies I have used:  Palette Textures Paper Pack 22,  Pencil and Paint Cluster Layers 01,  Splatters Brushes and Stamps 05.
https://www.katiepertietdesigns.com/store/index.php/product/splatters-brushes-and-stamps-05/
The team at KPD have generously provided a freebie to help you on your way, the freebie link is valid for six months, how generous KPD is.  I hope the goodies inspire you.
Post your pages in the Scrapbook Challenge Gallery and don't forget when you use ALL KPD product on your challenge page you should post a link of your page in the February Challenge Participation thread so that it will count toward your savings in the rewards program.  Everyone's a winner!