Get Inspired Scrapbooking Challenge: File Tabs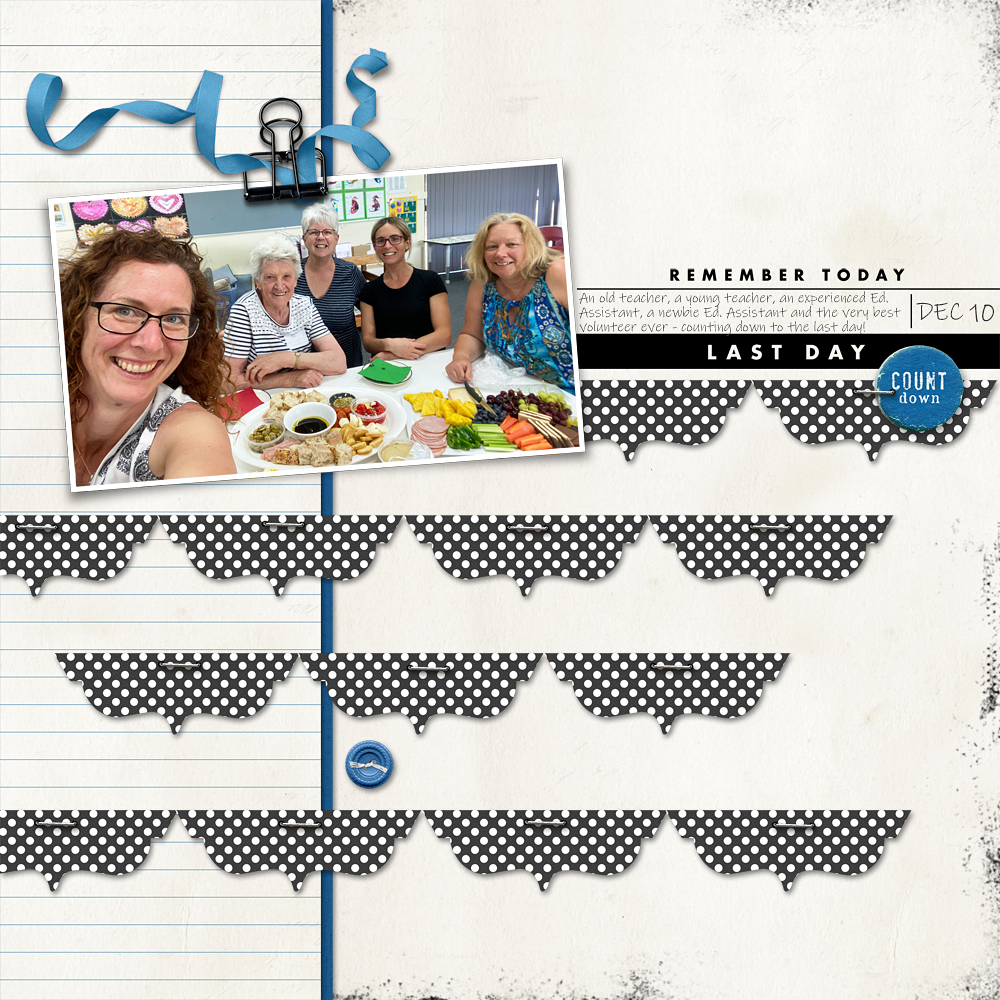 Hello to you all! Just dropping in here to bring you a little scrapbooking inspiration (I hope!). I thought that this month we might try out some different ways to use File Tabs. Katie includes these in a lot of her kits and they are really handy for tucking in behind a photo or paper piece to hold a date. Some kits like the lovely Emilia Scrapbooking Kit include file tabs that already have words or phrases added that can help you to help tell your story: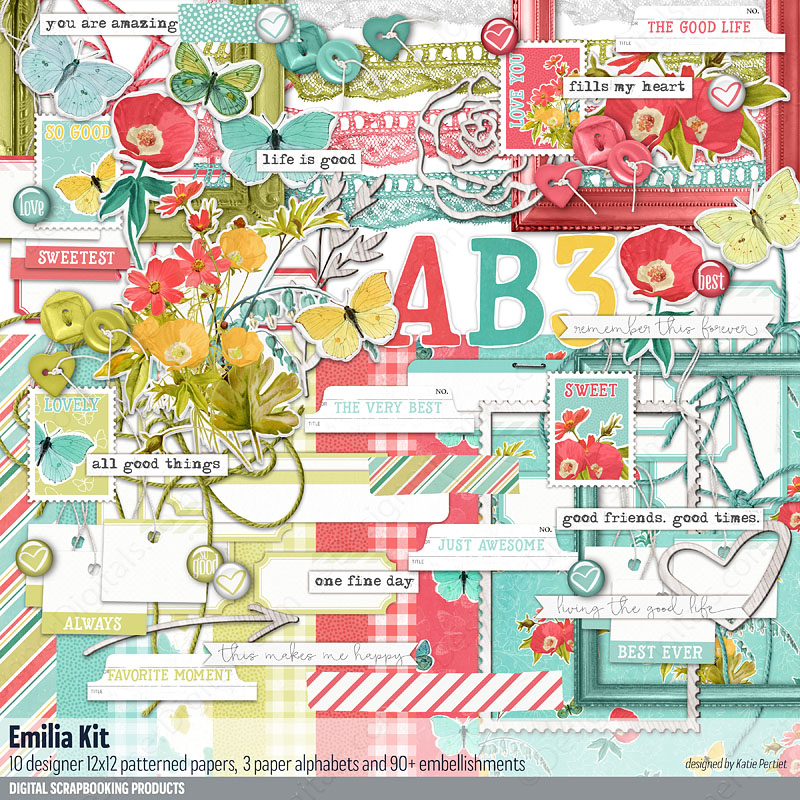 My favourites though are the blank ones such as those included in the beautiful Vintage Artistry kits.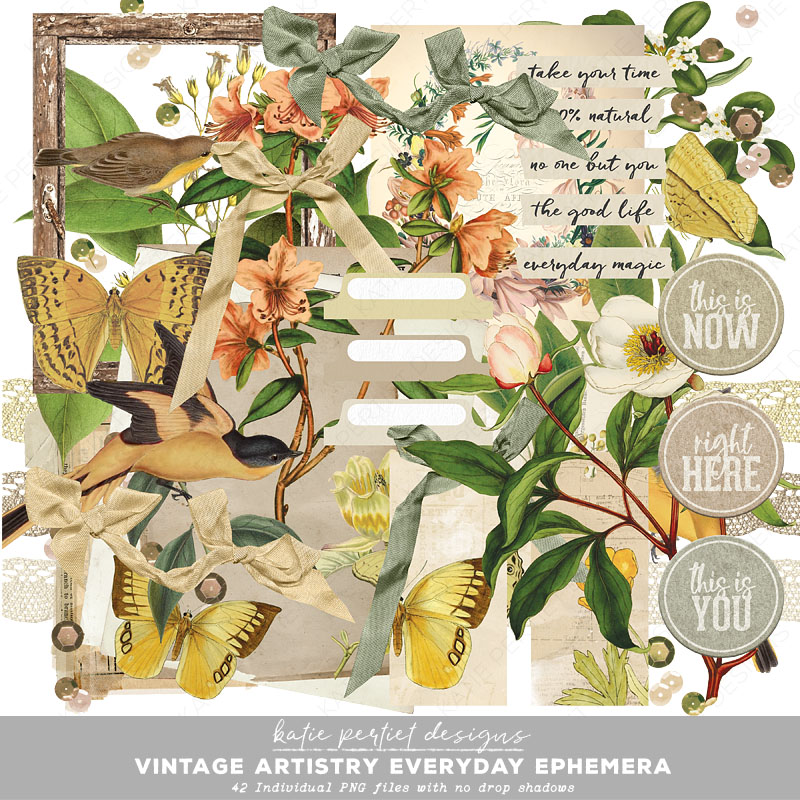 I used the blank file labels from the Vintage Artistry Everyday Ephemera Pack in my first example page as a kind of photo mat. They can be stacked up like this to add some interest to a layered design. You'll notice I've used staples to attach them to the page and to also hold in place the thread bundle which adds some movement to the design.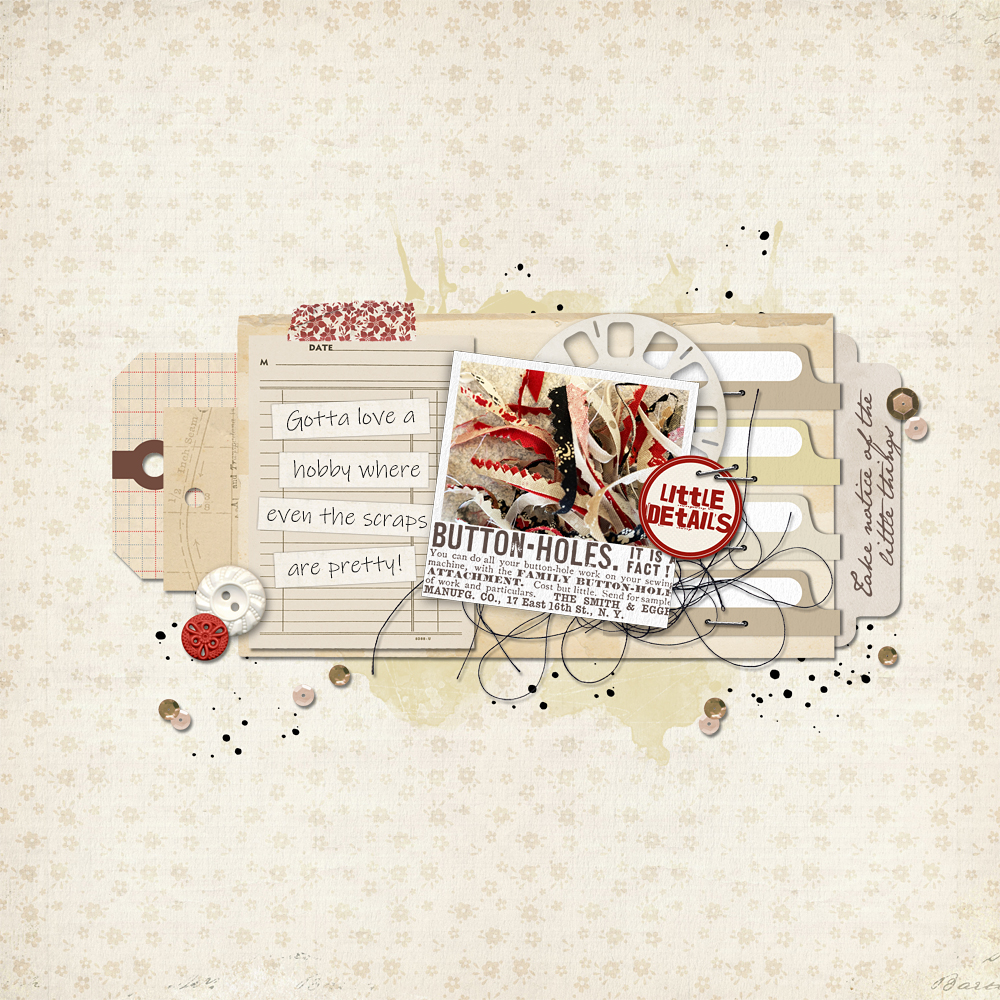 I used the a File Tab from the Vintage Garden District Little Stickers 02 pack (after I had erased the word on it), and duplicated it a few times to hold the small amount of journaling that I included on this page: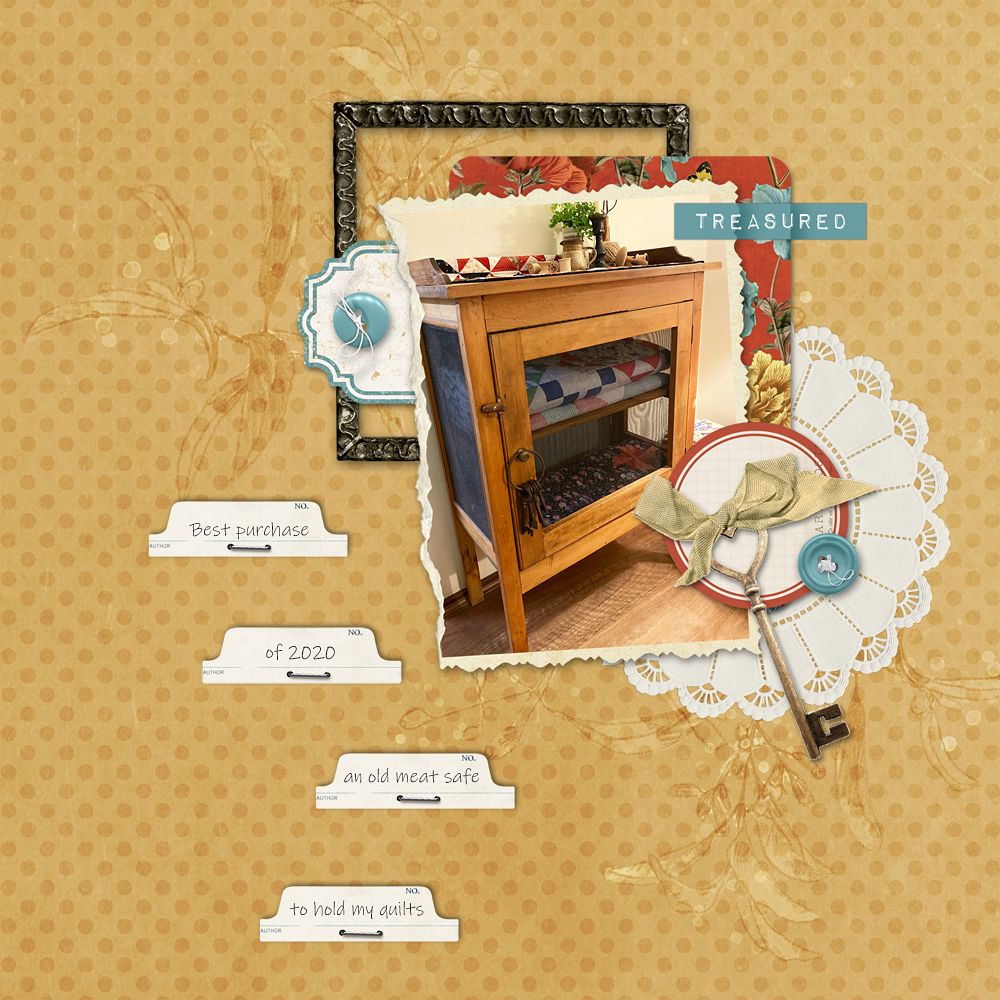 To be honest though,  maybe those Vintage Artistry file tabs might not be my absolute favourites – because if I'm thinking File Tabs as a decorative element rather than a functional one – well you just can't go past the originals!!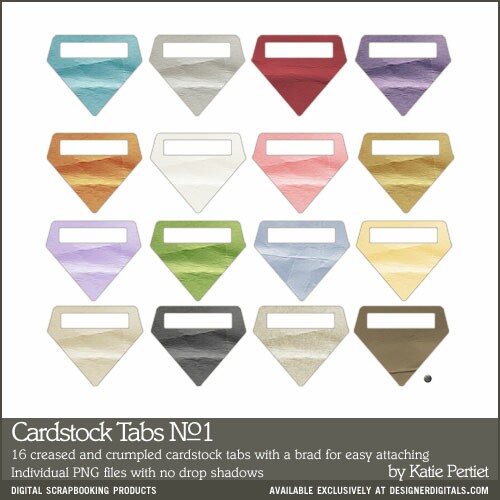 and Cardstock Tabs 03.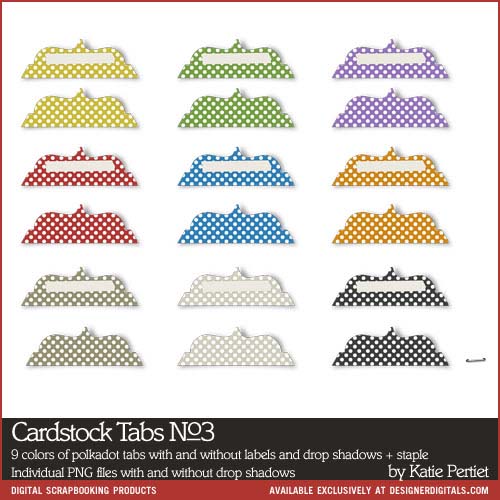 I've used empty Cardstock Tabs 01 as vertical and horizontal arrows in this layout: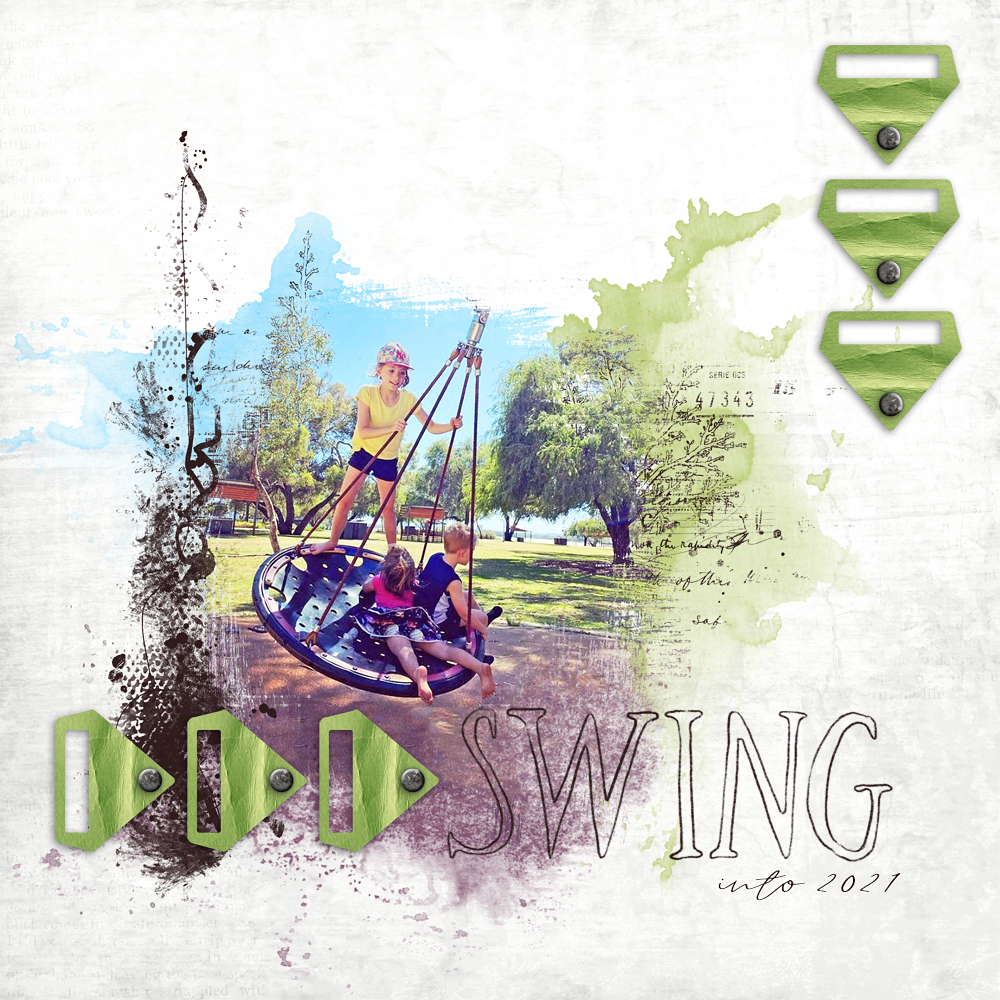 I used Cardstock Tabs 02 (which come with or without the little piece of blank paper), at the top of the photo (to hold the date), and 'upside down' as edging at the bottom of the photo. Together with the same coloured 'sister' label, they create a visual triangle of blue to draw the viewers eyes into the photo: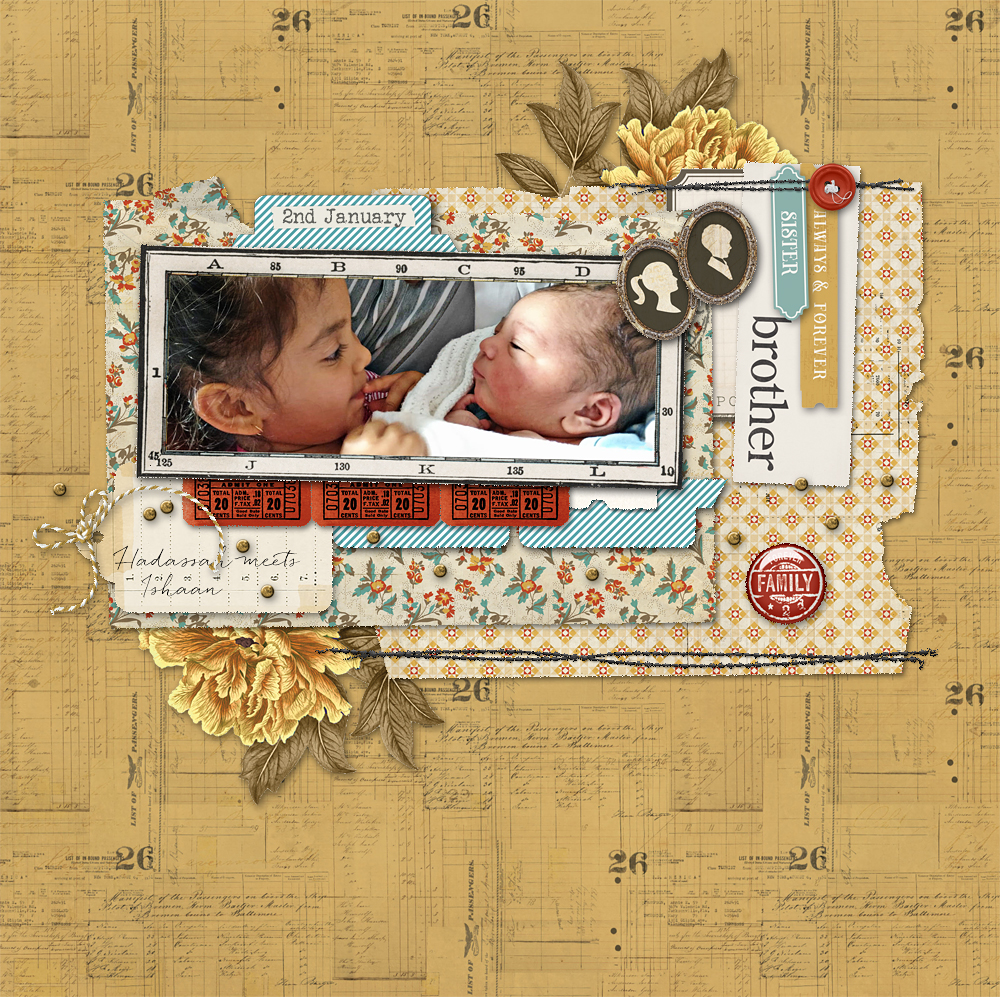 In my humble opinion, you just can't go past polka dots, so I had fun using multiple copies of one of the tabs from the Cardstock Tabs 03 pack to create the horizontal "scallopy" lines on this page: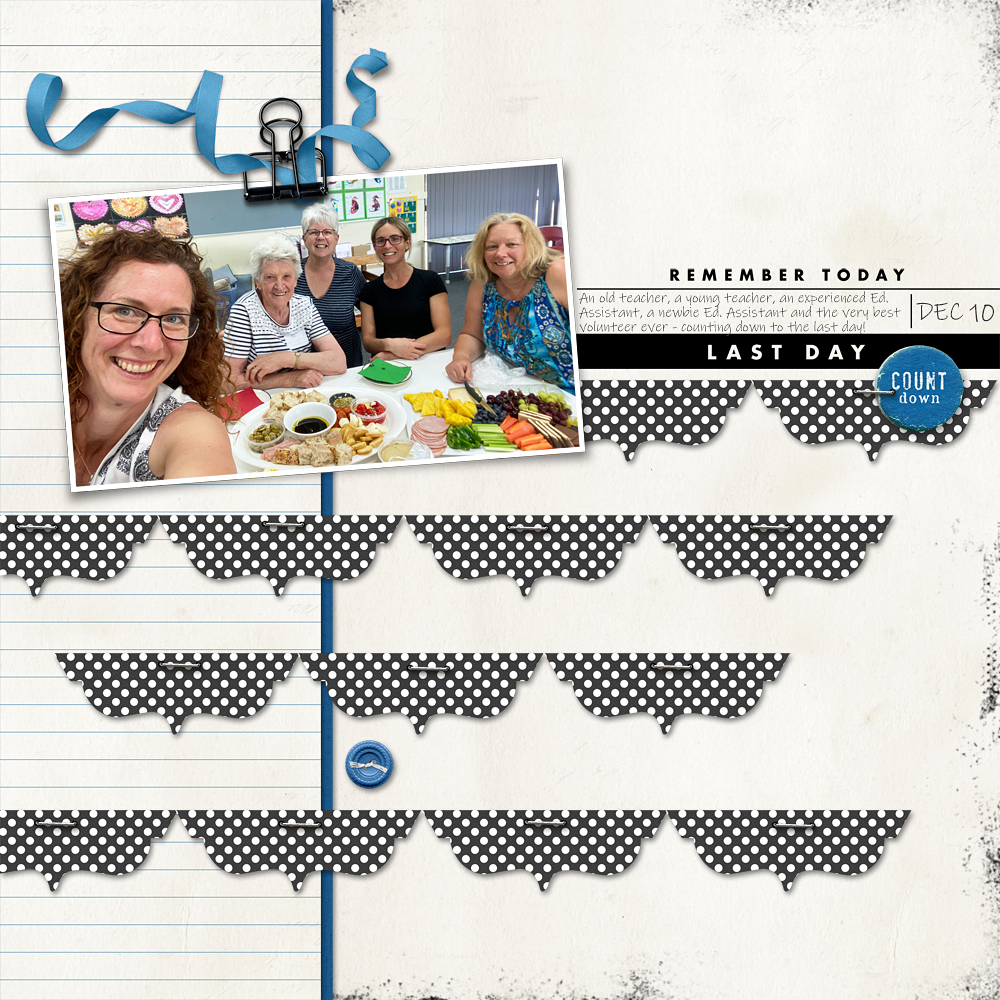 What can you do with File Tabs this month? Can you think outside the box and use them in a surprising way?  I'm looking forward to seeing your layouts in the Get Inspired Gallery  where you'll also find my pages with complete credit lists. Don't forget to add your 100% KPD product layouts to the February Participation Thread in the forums to earn store rewards!
Happy Scrapping!