Story Scrapbook Challenge : Music and Song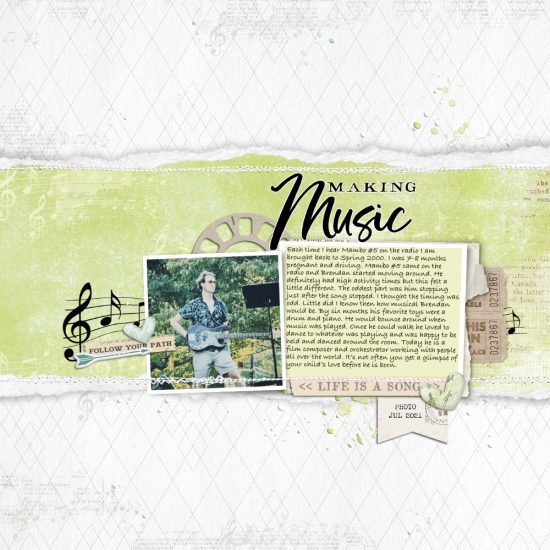 Music, it makes the world go round, right? This month I want you to tell a story about music and song. There's reasons we are drawn to particular pieces and I want to know why, what makes them important to you and here's some jumping off points to consider.
You could tell a story of your wedding song, what you walked down the aisle to, what you had your first dance to, how did you pick those pieces? Is there a particular hymn in church that resonates with you?  The stirring chords of your national anthem, do you live by the words, what do they mean to you?  Is there a Christmas Carol that that no Christmas Season can be without and why do you love it so?
What songs bring you to tears? What lyrics do you identify with? Did you sing a lullaby to your baby to get him or her to sleep? Do you drive with the radio full blast singing like a rock star? Does every time a particular song come on you get up and dance? Is there a particular dance music you love to get those feet moving to?  Do you play in a band, have you learnt a musical instrument?
Is there a musical movie you've loved? A television theme song that brings memories rushing back?   Do you have memories singing into your hairbrush as a teen?
And let's go the other way – is there a song you just cannot stand? A jingle from an advertisement that drives you nuts?  Is there a children's song that you mamas have had your fill of and if you hear it once again you'll scream?
I want to know a story about an aspect of music in your life.
Monica threw her hand up so quickly to join in.  Music in the womb is a powerful thing and you hear such stories.  I love that this song will always be special for her, and with her son now working in the field, hmmm let's just say there was a little influence there.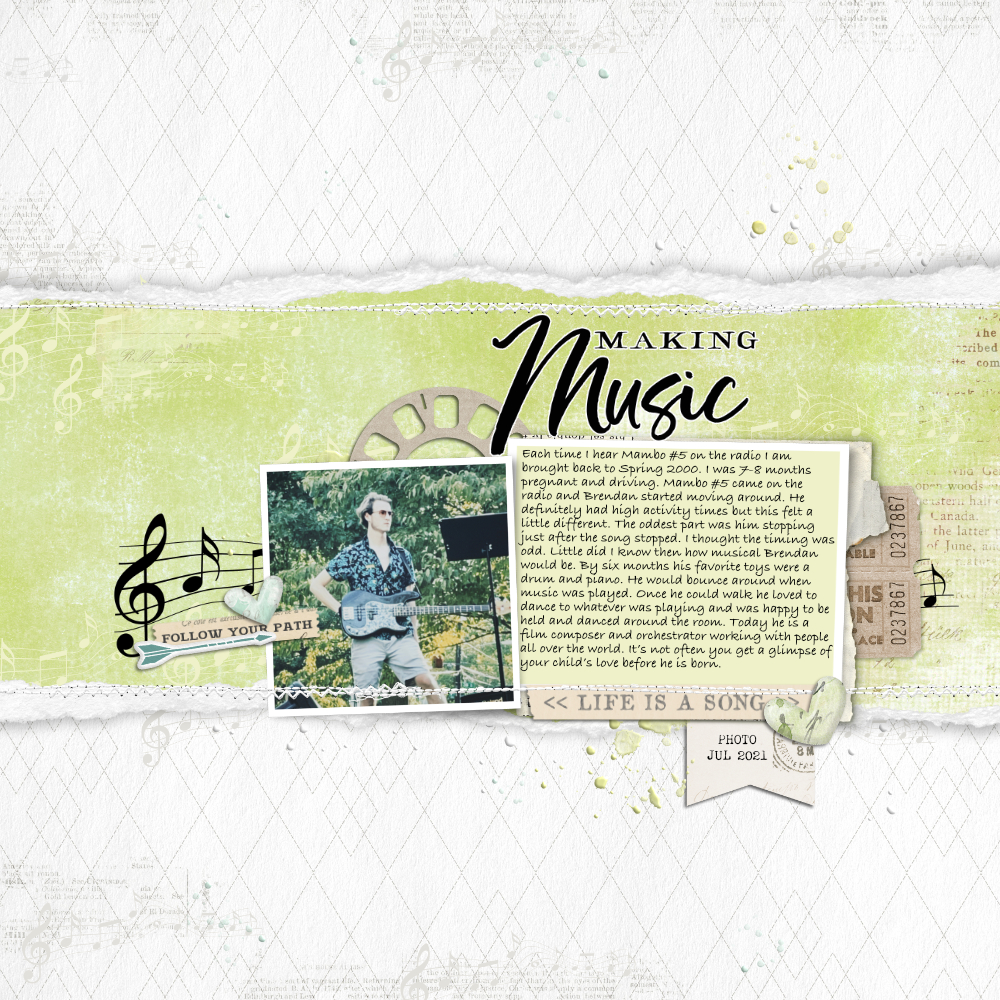 Supplies Monica has used:  Torn and Framed LT07,  Vintage Mini Mix13, Musically Inclined Brush,  Curated Studio Mix #33,   Vintage Artistry Hike Chipboard,   Vintage Artistry Hike Ephemera,   Vintage Artistry Hike Ephemera Plus Pack,   and more.
And for my page, each of my furbabies seem to have a song that sticks for them, and the Owl and the Pussycat is the one for Buster.  And he remembers it, no doubt about that.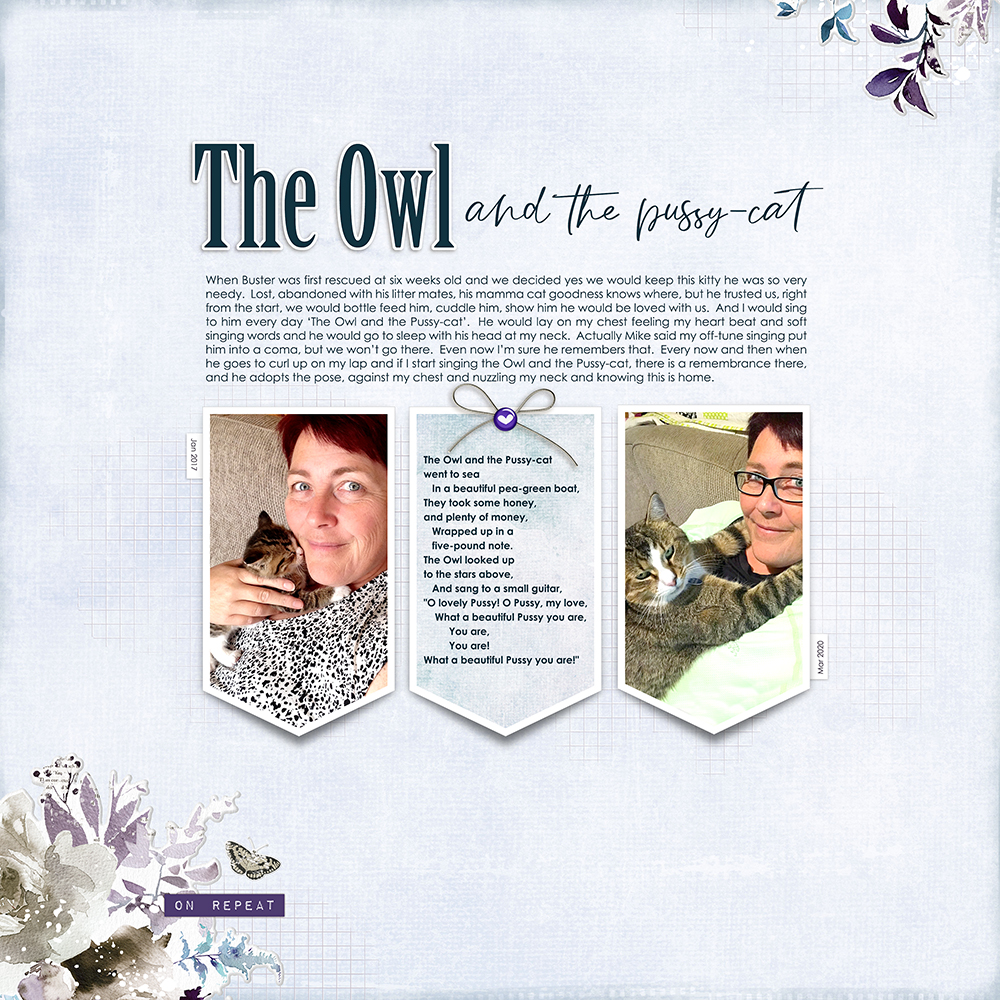 Supplies I have used:  ARToptions Mini Mix 17,  Flair Minis 01,  Edge Overlays 04,  Watery Grids Brushes and Stamps 03.
The team at KPD have generously provided a freebie to help you on your way, the freebie link is valid for six months, how generous KPD is.  I hope the goodies inspire you.
Post your pages in the Scrapbook Challenge Gallery and don't forget when you use ALL KPD product on your challenge page you should post a link of your page in the August Challenge Participation thread so that it will count toward your savings in the rewards program.  Everyone's a winner!