So Many Options-A Template MashUp Challenge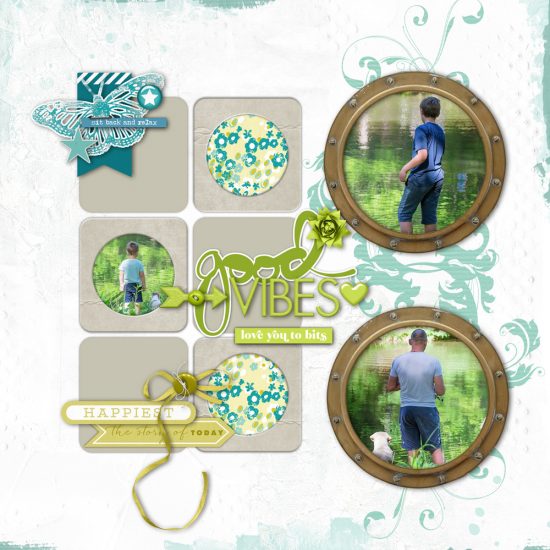 To participate in the popular Template MashUp challenge, all you need to do is choose elements from the two chosen templates and use them together on your page. Very simple and lots of fun!
For this edition of the challenge, I chose two templates that have loads of elements for you to choose from. These templates will also be on sale this week. Here they are: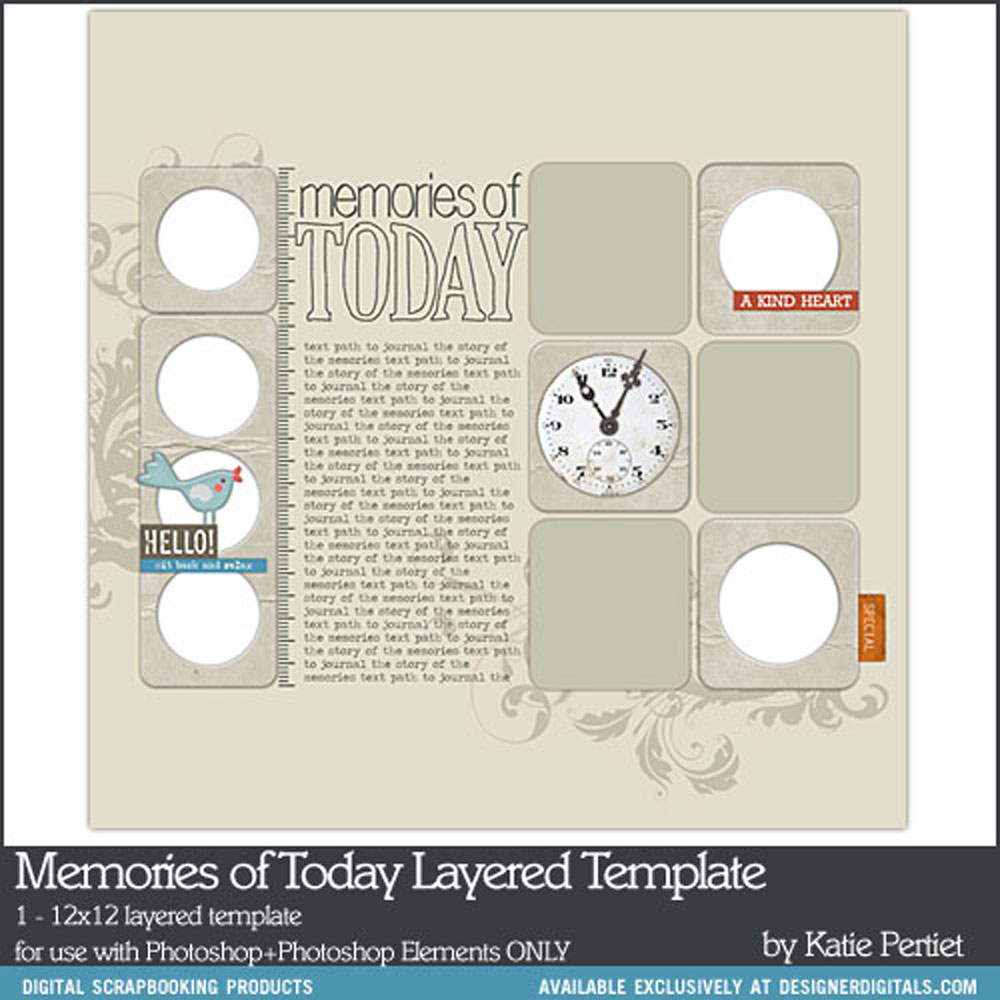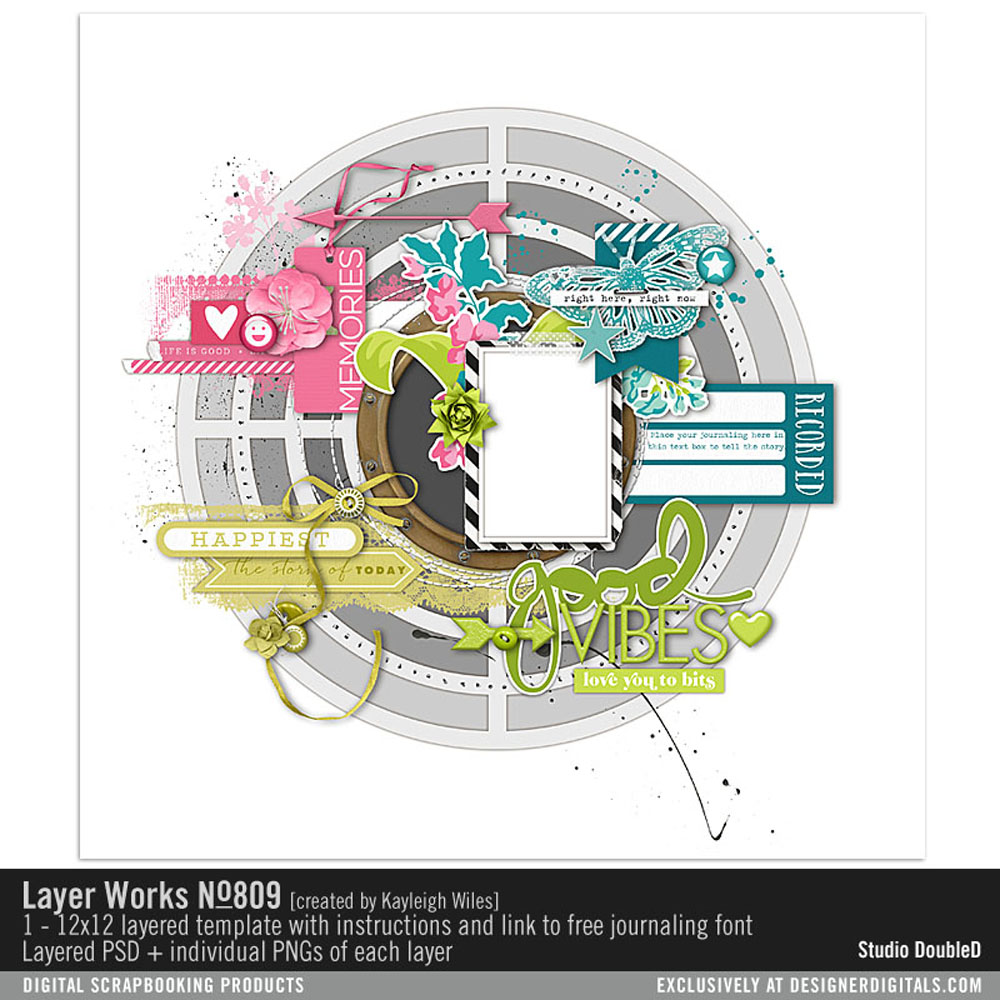 Each time we post the challenge, Creative Team members create pages to provide inspiration. Following are five inspiration pieces demonstrating a wide variety of ways to mash these templates.
The first page is by Sherry (digi371) who combined the title and coin holder frames of one template with some of the circular elements from the other. I love the color palette she used for her page and the print papers she used on the frames.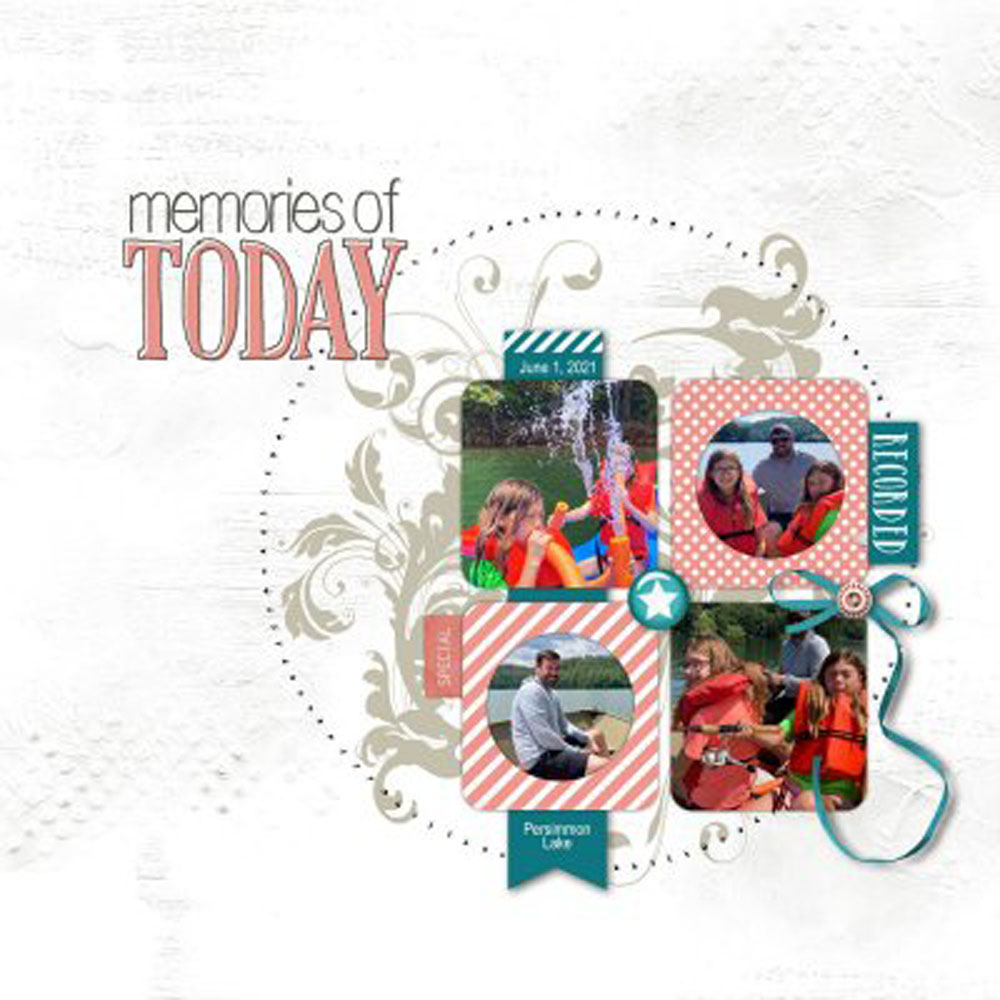 The next example is from Carmel (caapmun). She duplicated the round brass frame and used the coin holder frames for her cute photos and printed paper. I love her choice of elements! The only product she added to the template elements was paper.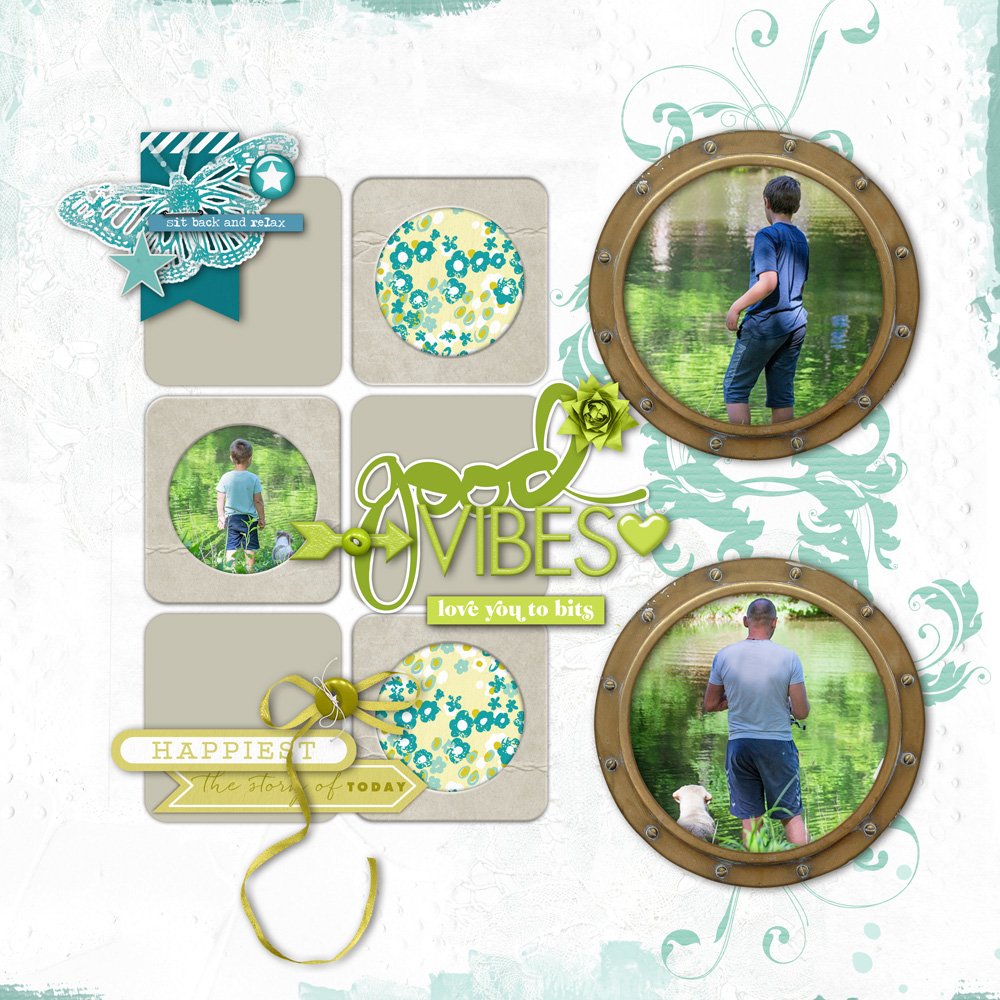 Candy's (cnewby) page added some totally fun patterned papers to the template elements. Don't you love the fun page she created with all those lovely colors?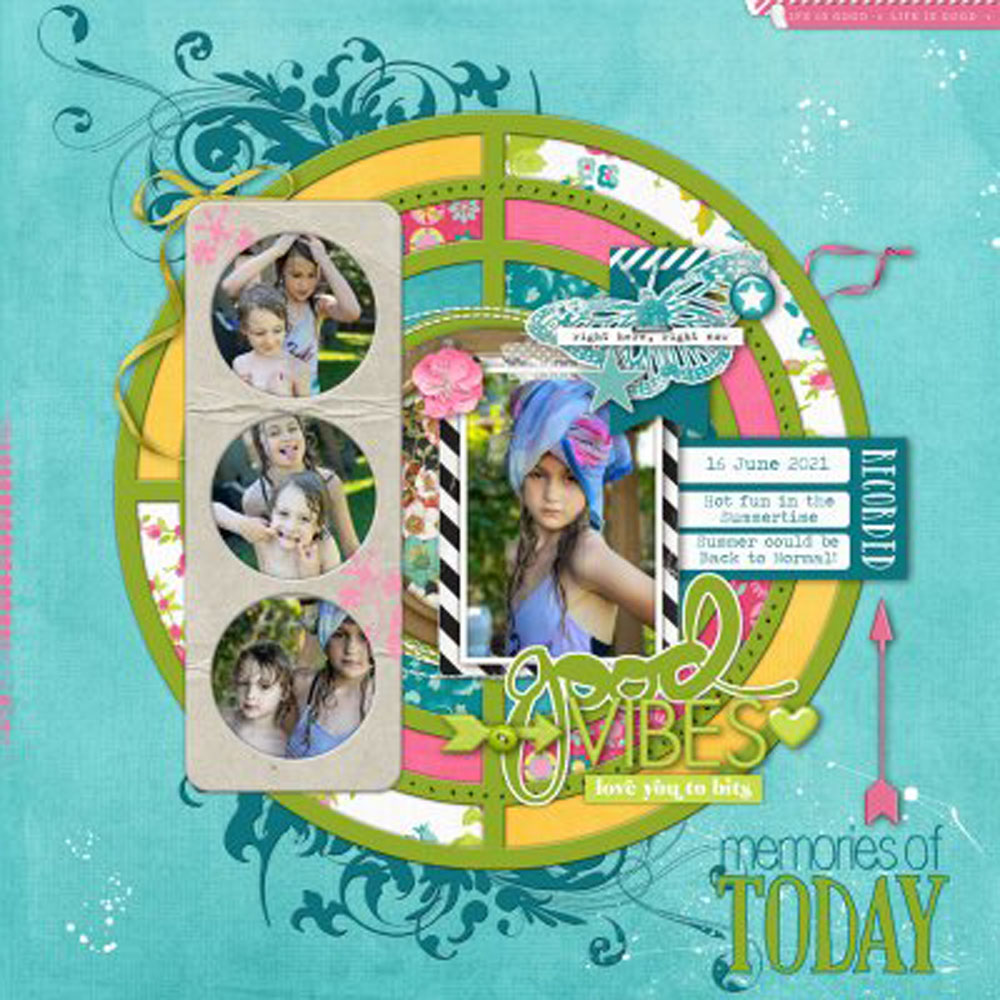 I love the creative way Lori (lmaags) used the paper pieces from the Layer Works template and filled them with those great colors! The black and white photos look perfect among all the colored elements.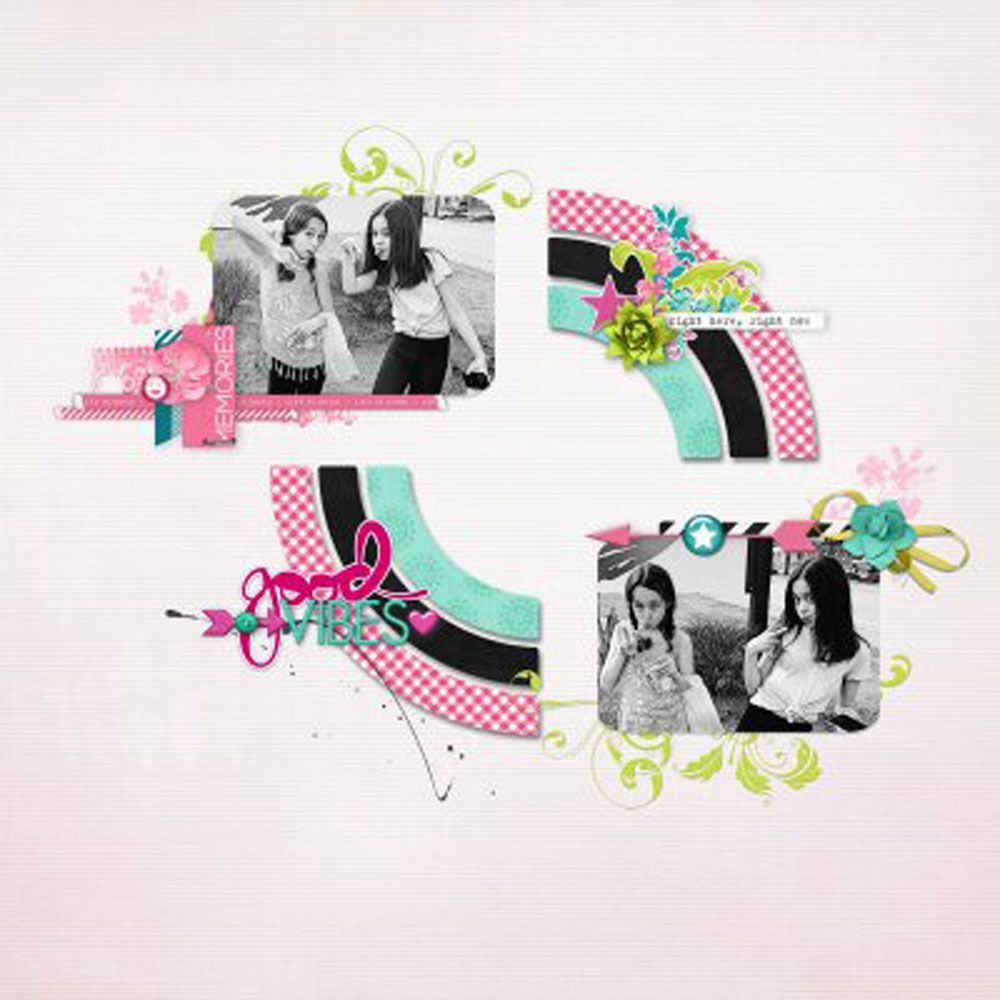 We had a busy spring with four grandchildren graduating. I thought the coin holder frames were perfect for their photos. I love that big circular element and knew I had to use it!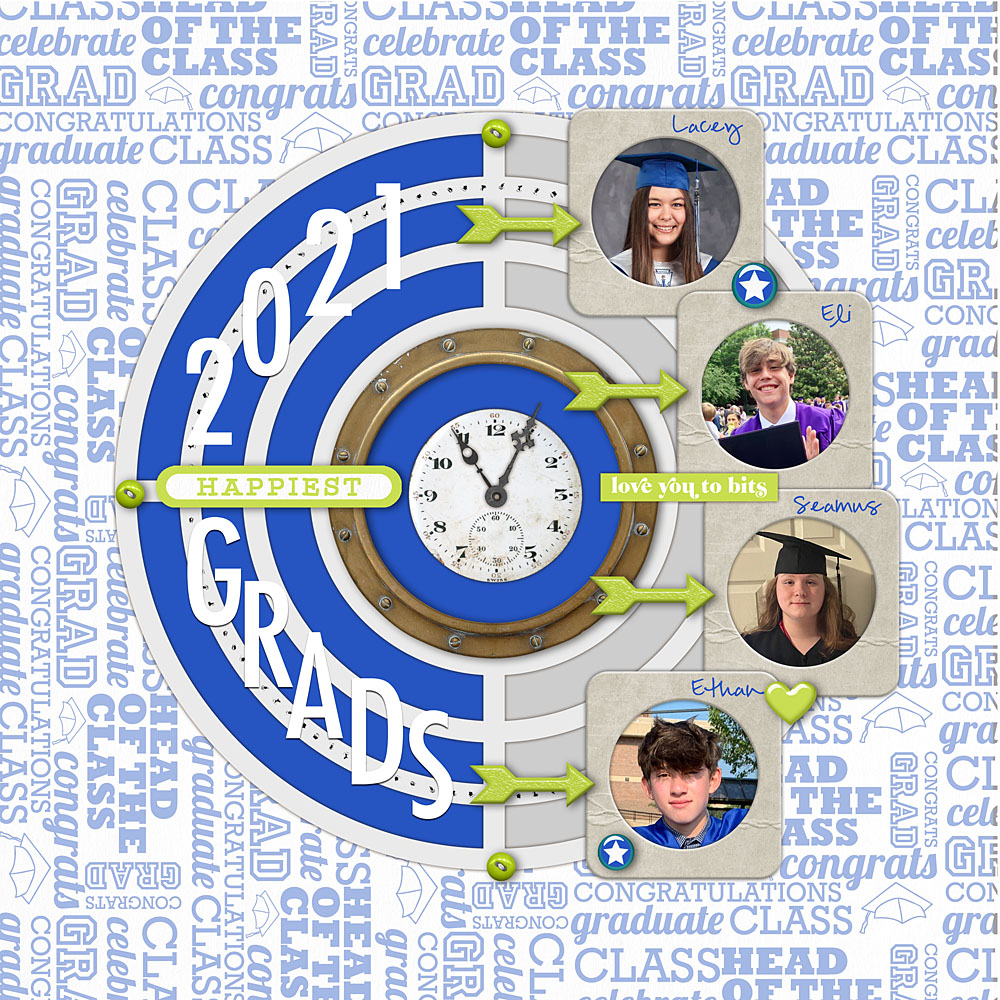 I hope you are inspired to use the chosen templates to create your own page. Please post your page in the Template Challenge Gallery for everyone to enjoy. Also, don't forget to post a thumbnail of your page in the July Challenges Sign In thread to earn a coupon code to the KPD store.