Seeing Red Template MashUp Challenge
February is Valentine month which means there's lots of red in the stores. This inspired me to look for some templates with red elements to use for this week's Template MashUp Challenge. I found these two great ones with lots of possibilities:
Somebody Loves You Layered Template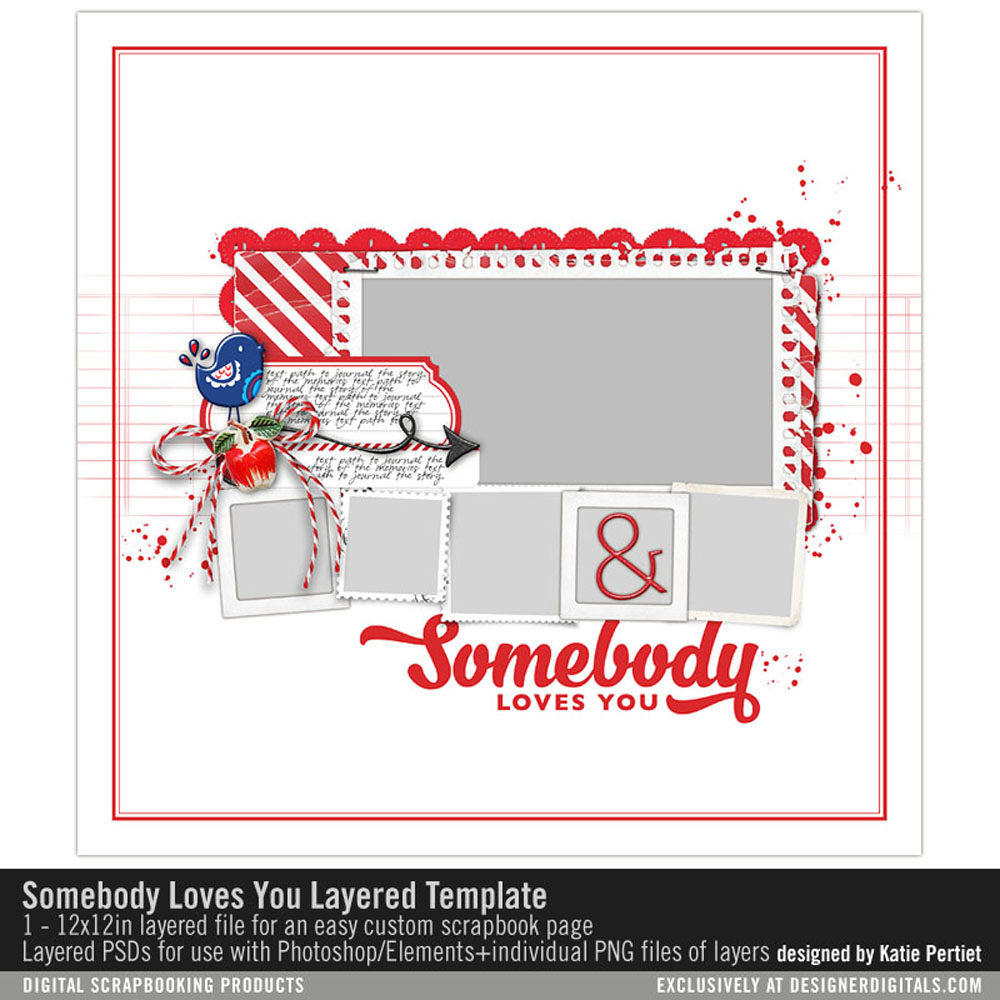 Layer Works No 770 Layered Template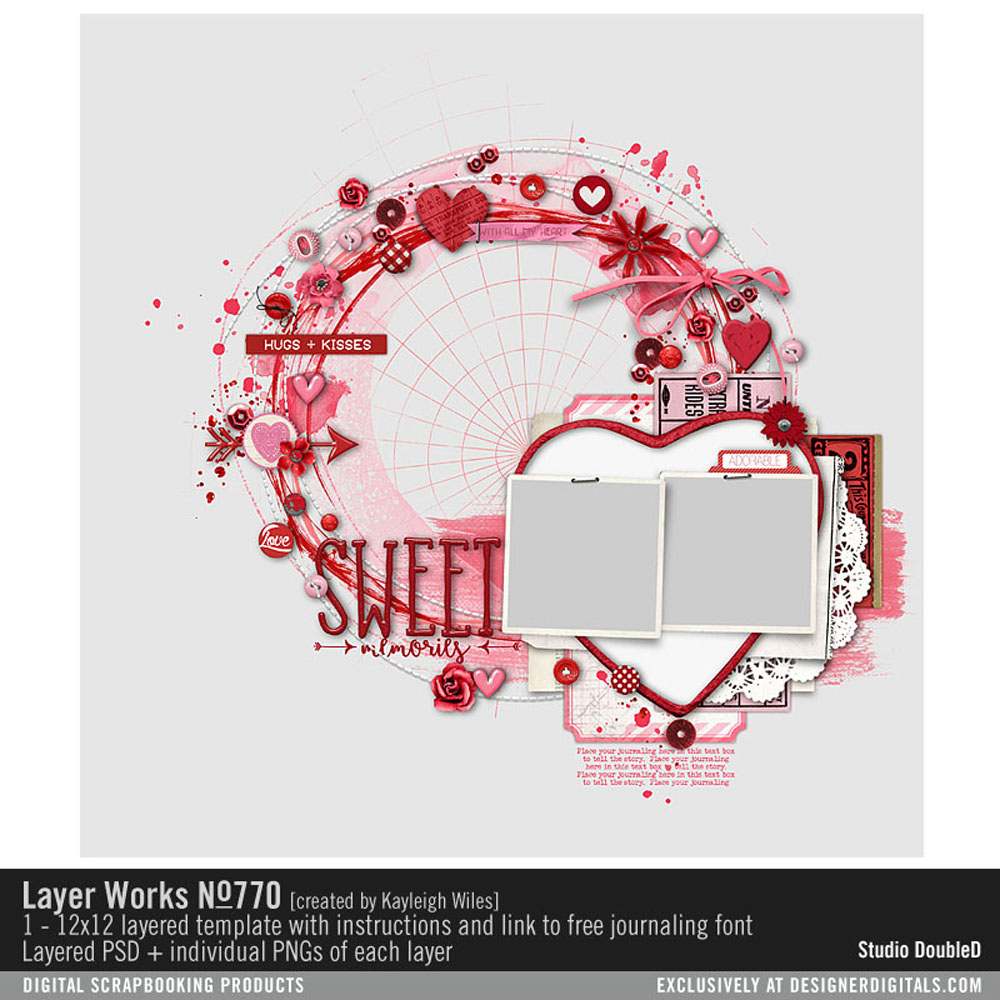 Our Creative Team has put together a bonanza of mashing inspiration for you this time! Valerie (nanavg)  rearranged the photo spots and added some adorable photos for her page. She added a lovely blush pink background and topped it all off with a red border!
Kathy selected some of her favorite parts of the chosen templates and rearranged them into this sweet and creative page. I love her cutie pie black and white and color photos side by side. The gray background really makes those red bits pop!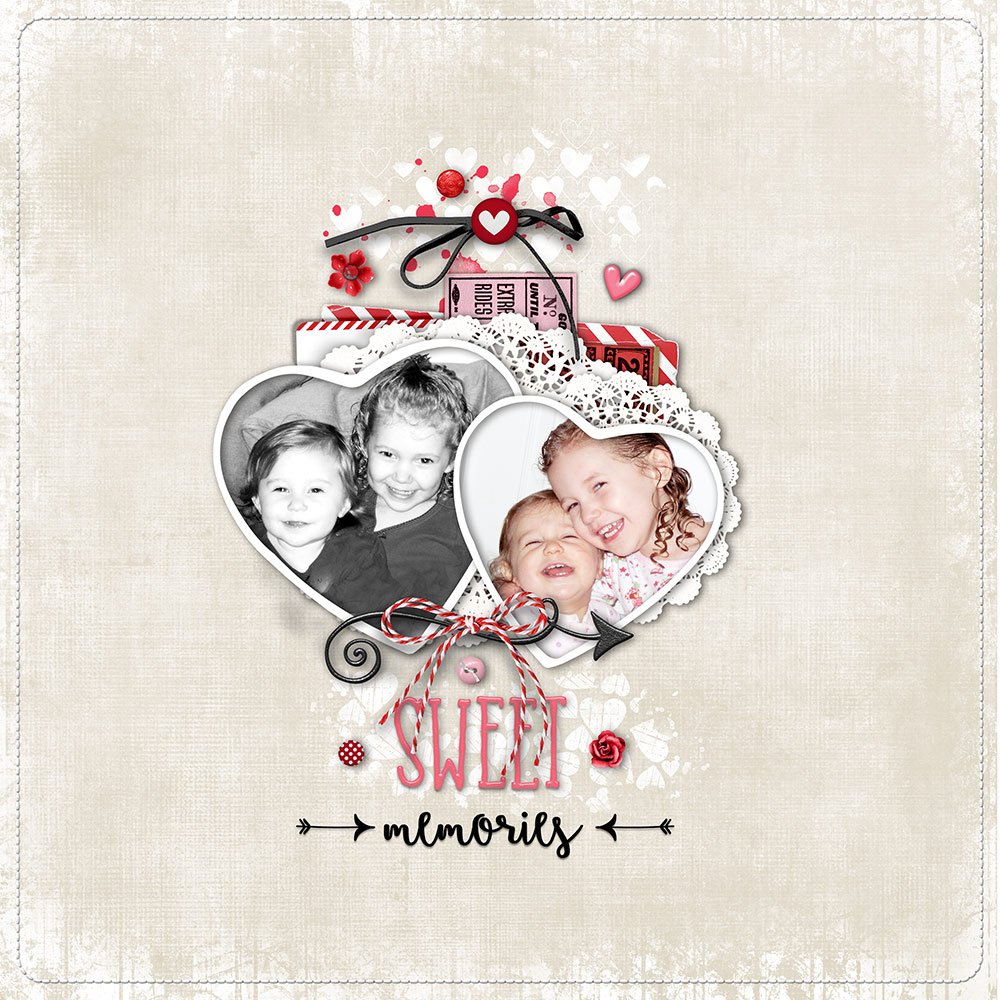 Rachael (myssp) went a whole different direction and added a doggone cute theme to her page! I can totally understand why she loves that sweet face!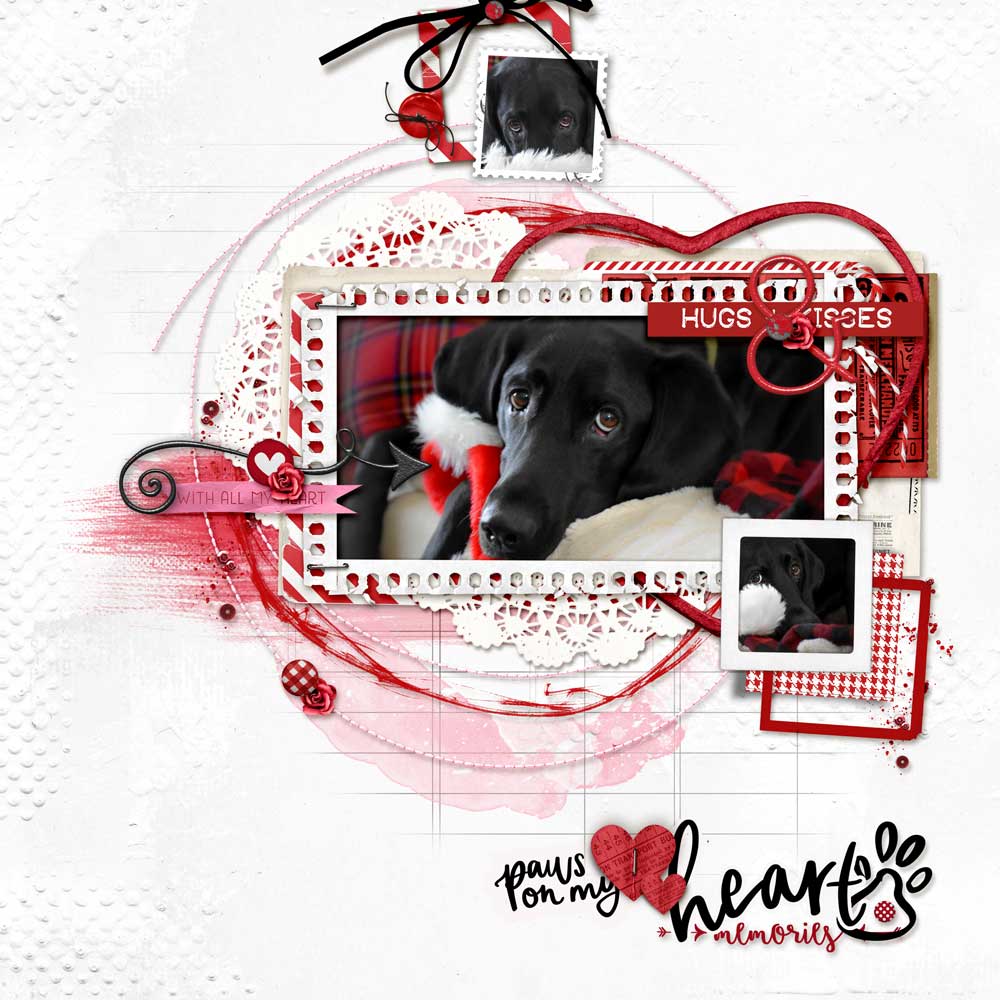 Stephanie's  inspiration page keeps the circular design of the first template and adds in the grids and border from the second template along with those absolutely adorable photos!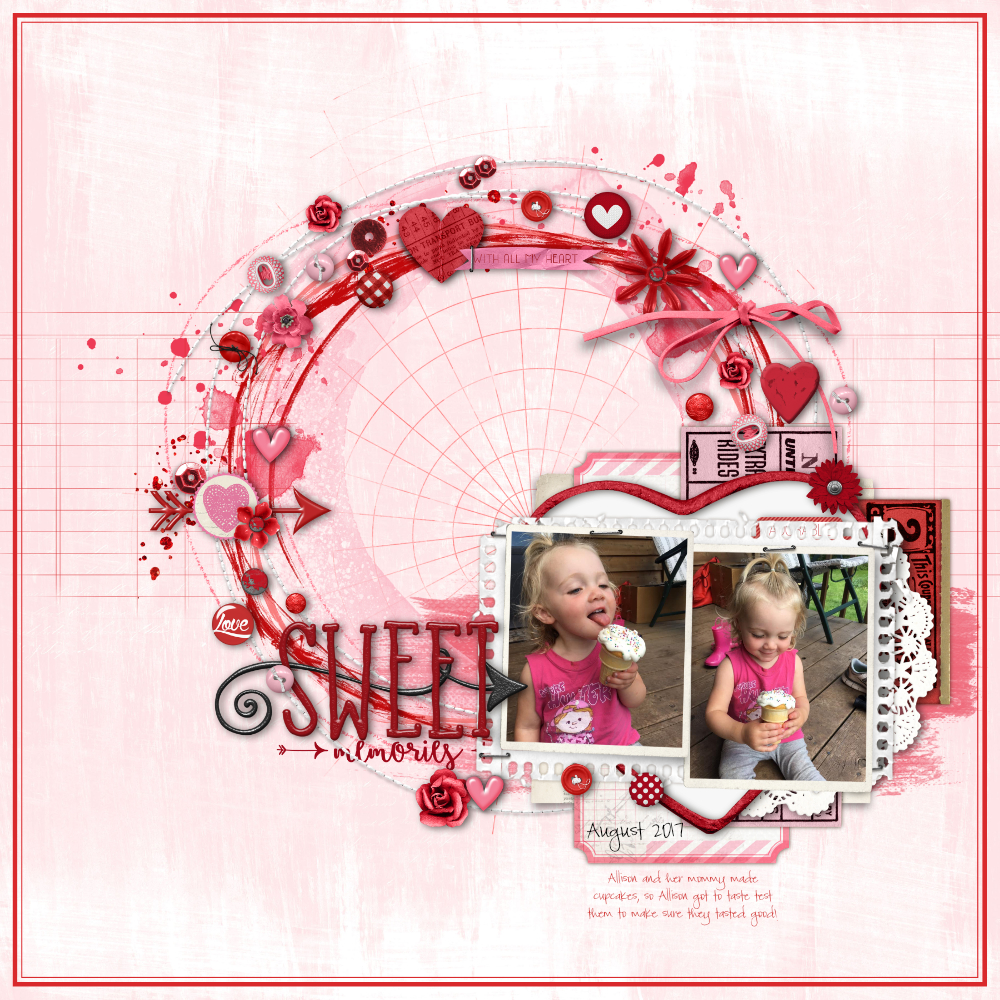 I decided to show off our Valentine's Day heart shaped pizza on my page. I chose a few elements from each template and my page went together easily.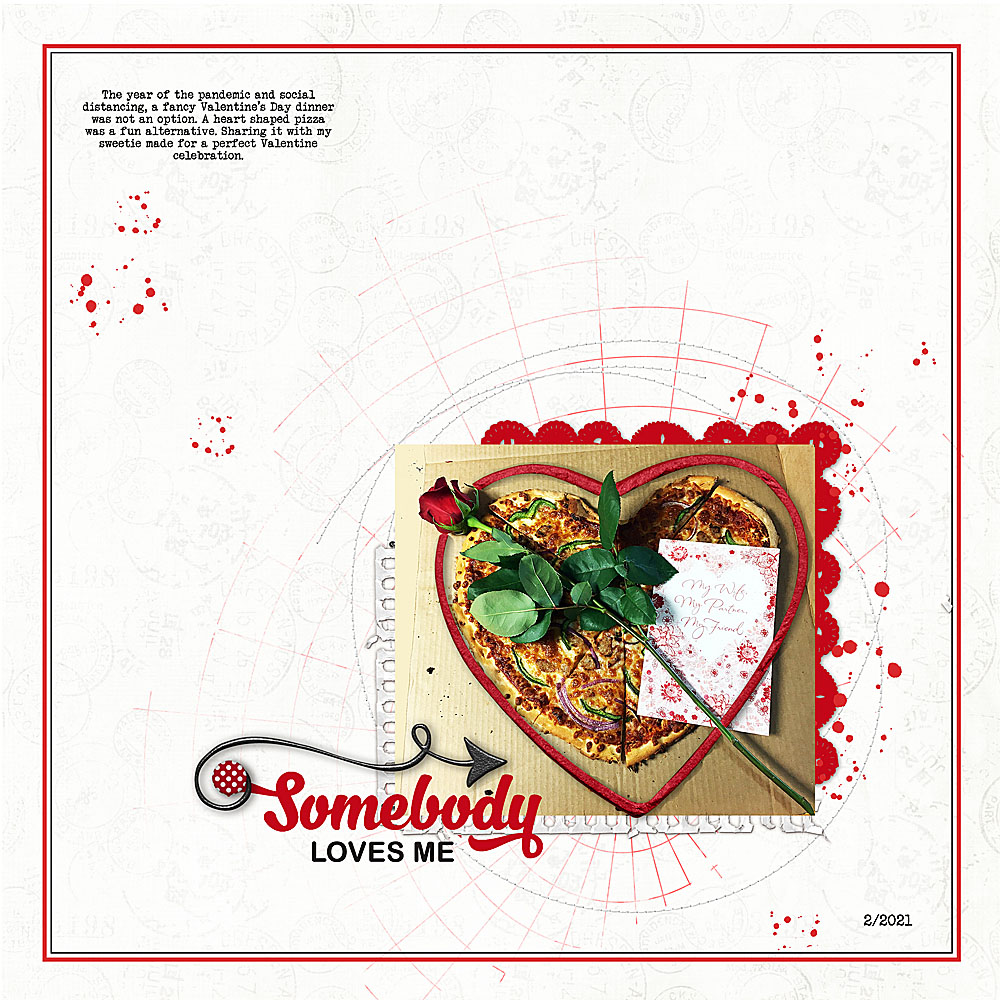 If you don't already have these two red themed templates in your stash, they are on sale this week. I hope you will take some inspiration from the Creative Team's great pages and create your own Seeing Red mashed up masterpiece. Be sure to post it in the Template Challenge gallery for everyone to enjoy. And, don't forget to post a link to your page on the February Challenges Sign In page to earn a valuable coupon code to the KPD store!