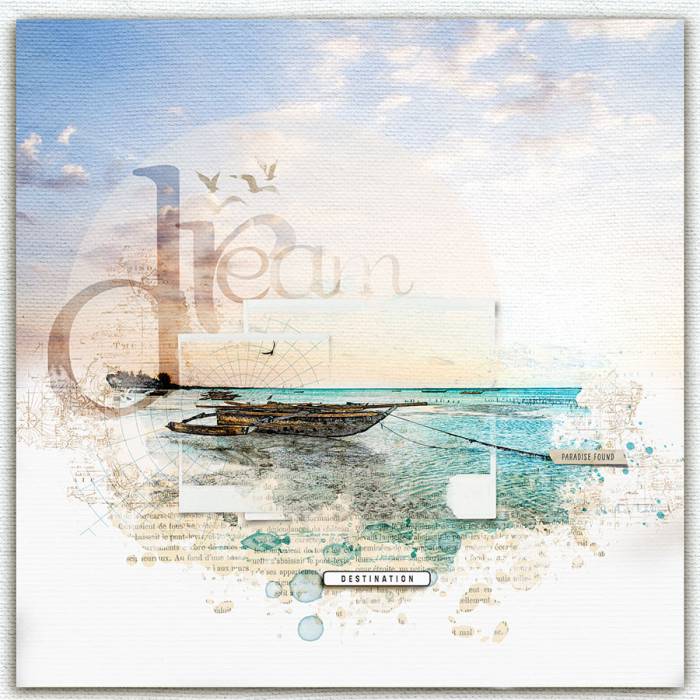 Scraplift: Let's Blend
A lot of us seemed to like this awesome page by Kathy (blackkathy), her blending was masterful


A few of us did our very best to do this wonderful page justice with our lifts…
Rachael (myssp) was inspired by the circle (great idea to use the rope frame) and I adore the lifted corners and the book plate in the center.


I simply love the gorgeous colors on Chrissy's (kikimama) page. The twisted dots are just perfect! Awesome texture from those papers!

Aydrey (adrianita) got away from the beach and found this great scene from Little Italy, how cool is that circle effect here!!!
I loved the circle Kathy used, so that's what I focused on in order to highlight that funny crab we found on the beach….

That's it! Please join us and don't forget to post your finished pages in the Saturday Scraplift Gallery and the July 2020 Challenge Participation Thread. When you use 100% DD products, your page qualifies for the rewards program.