Saturday Scraplift: Playing with Patterned Paper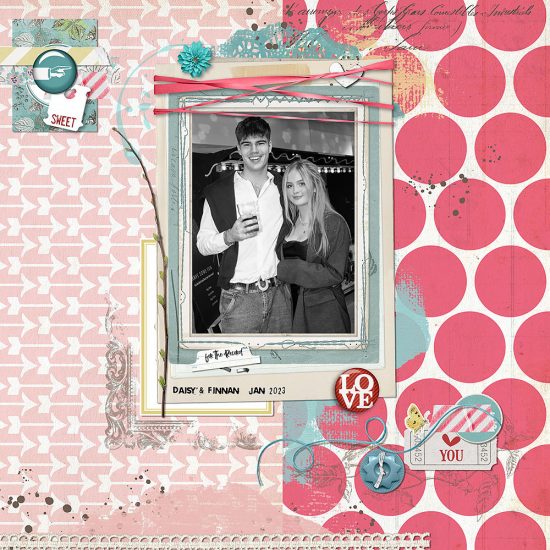 Happy Saturday! Excited to share this week's lift with everyone! I loved this page by Melanie (Britgirl) that showcases her rarely photographed daughter with her boyfriend. Anyone else relate to older teens having no interest in being photographed? I sure can! But thankfully, Mel was given permission and scrapped this photo beautifully. I was really drawn to the two patterned background (hence this week's blog title) but as usual, she also used bits, baubles and ephemera perfectly. So there's lots of inspiration to be had and every one of us who lifted this, landed on a different theme which is so cool!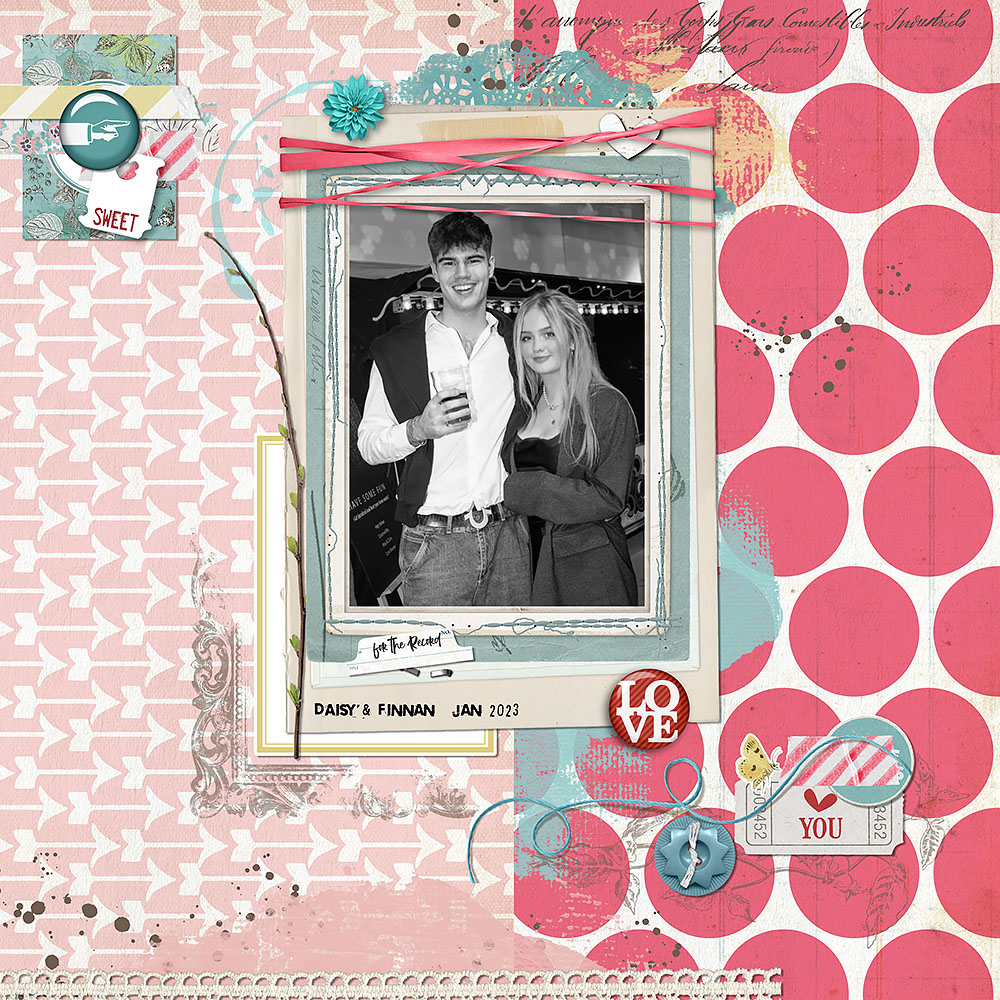 Up first is Merrilee (digigrandma) with a fun unknown ancestors page. Love the pops of yellow on her vintage background and soft brushwork.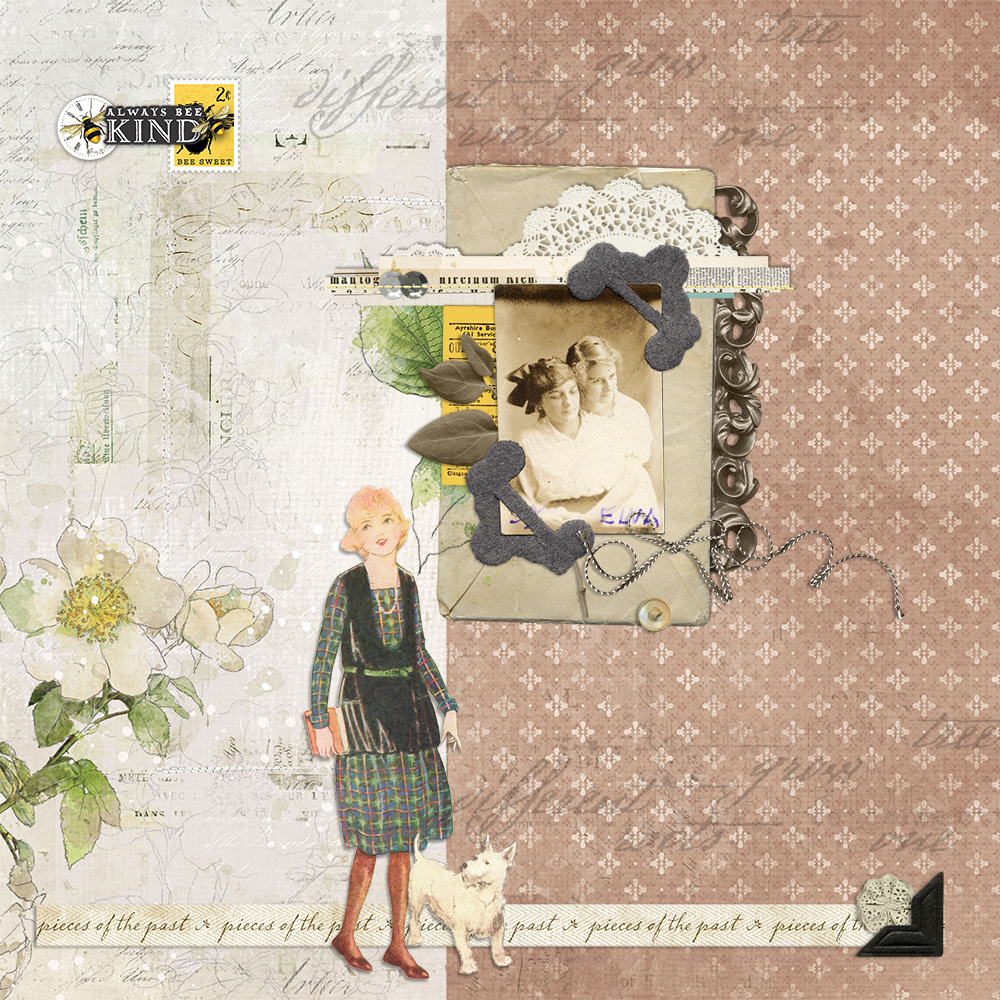 Unknown Ancestors 05, Color Swatch Toast Papers, Vintage Style Printables 01, Doily Edgers 06 , Readymade Layers Frame Clusters 02, Curated Team Mix 06
Jana went with a completely different vibe with her fun concert page of her daughter and girlfriends hitting up Taylor Swift! How lucky were they? Love the bright colors, split background and pops of black.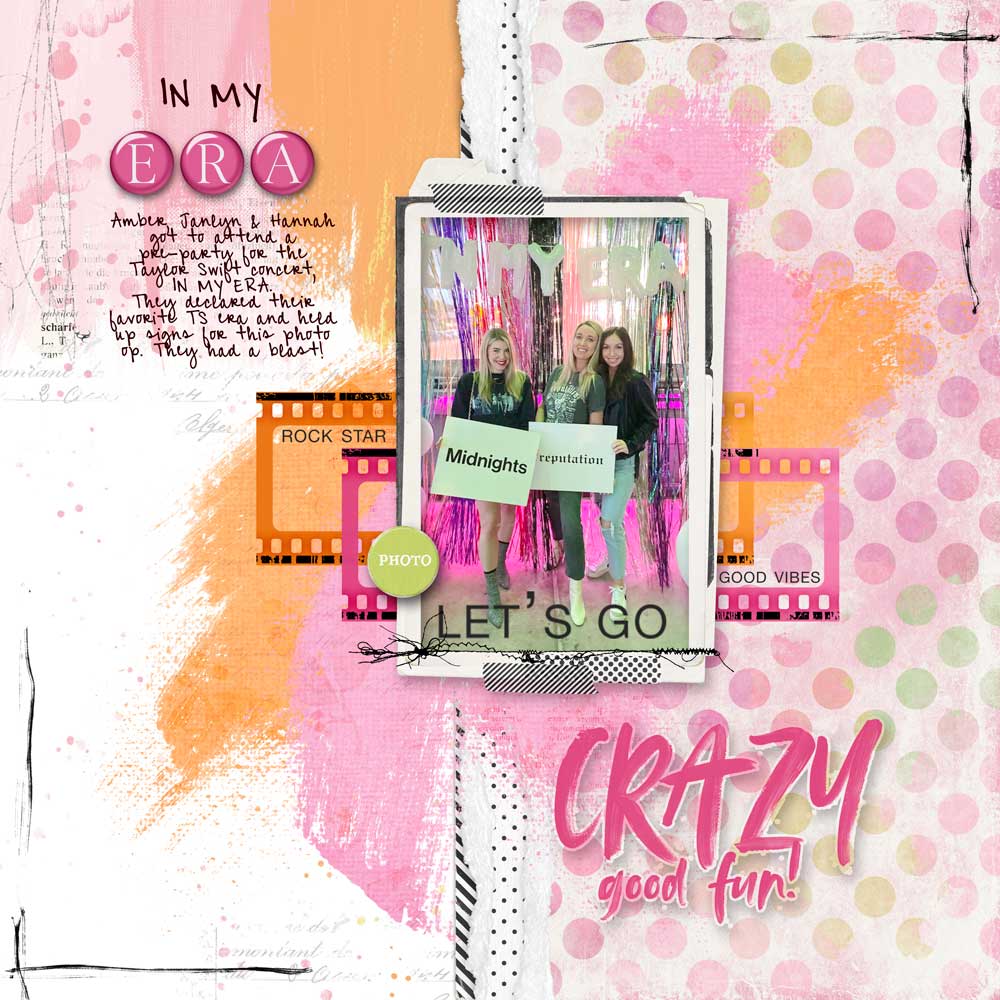 Spectrum Sherbet Painted Foundations Paper Pack, Spectrum Sherbet Tidal Wave Sentiment Transfers, Spectrum Sherbet Strawberry Sentiment Transfers,
Spectrum Sherbet Chipboard Bits, Spectrum Sherbet Flair Alphas, Vintage Garden Add-On Paper Pack, Big Brush Page Titles Brushes and Stamps 01, Brushed Canvas LT 01, ARToptions Mini Mix 30, Colored Filmstrip Frames 10, Simple Collage Frames 07
Audrey (Adrianita) kept to her soft color palette style but still mixed up her backgrounds and even split them horizontally instead of vertically. I just love the popcorn accents!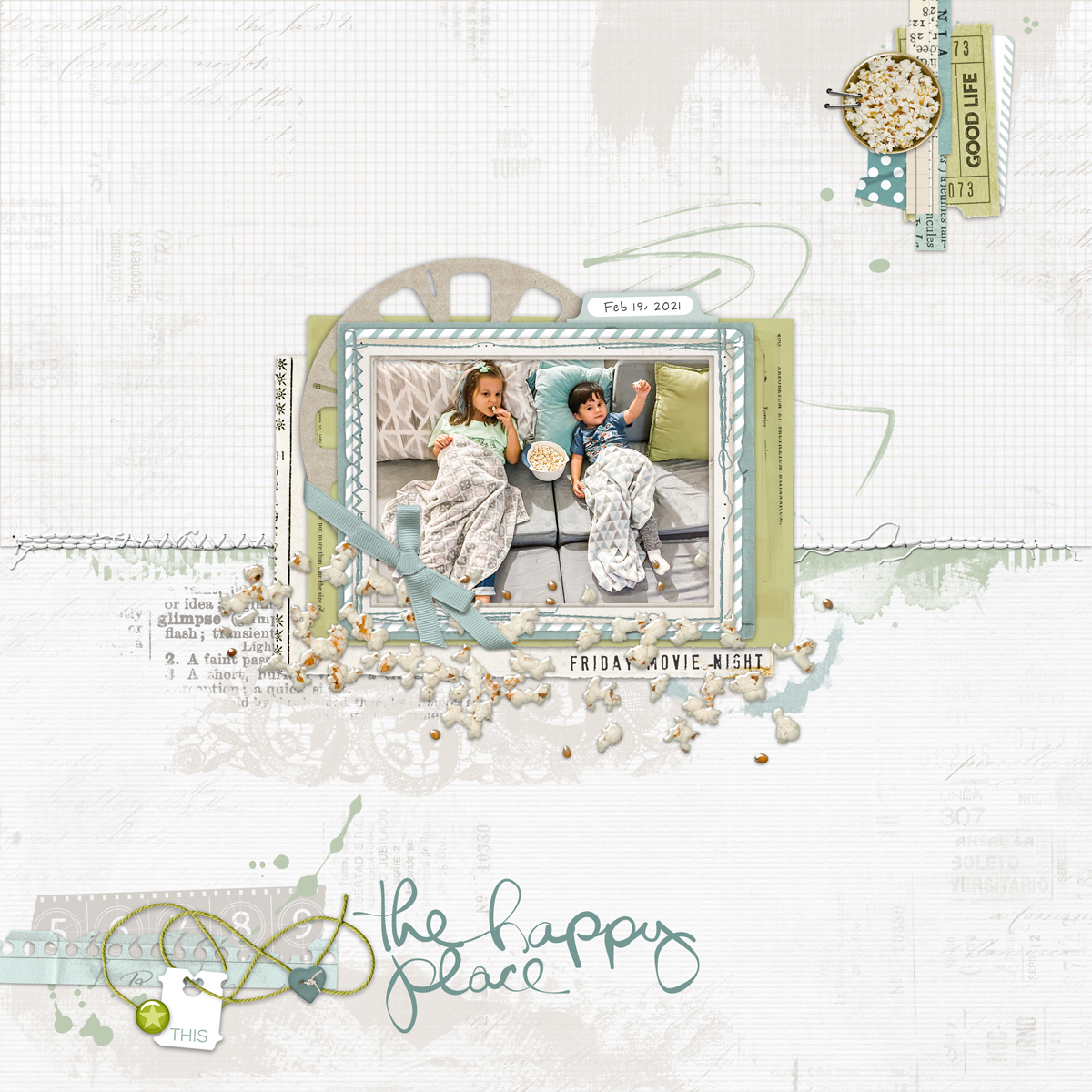 Color Swatch Eucalyptus Stitched Frames, Thicker Inked Words 02, Movie Night: Popcorn Scatterings, Movie Film Strip Brushes and Stamps, Striping Grunge Edgers 01, Color Swatch Eucalyptus Ephemera, Artsy Lace Clusters 02, Scratchy Scribbles 03
Finally, here's my (wendymck) page. Scrapping a birthday photo of my daughter who actually enjoys her photo being taken (ha!) from last December. Kept with the split background and used bits of clusters here and there.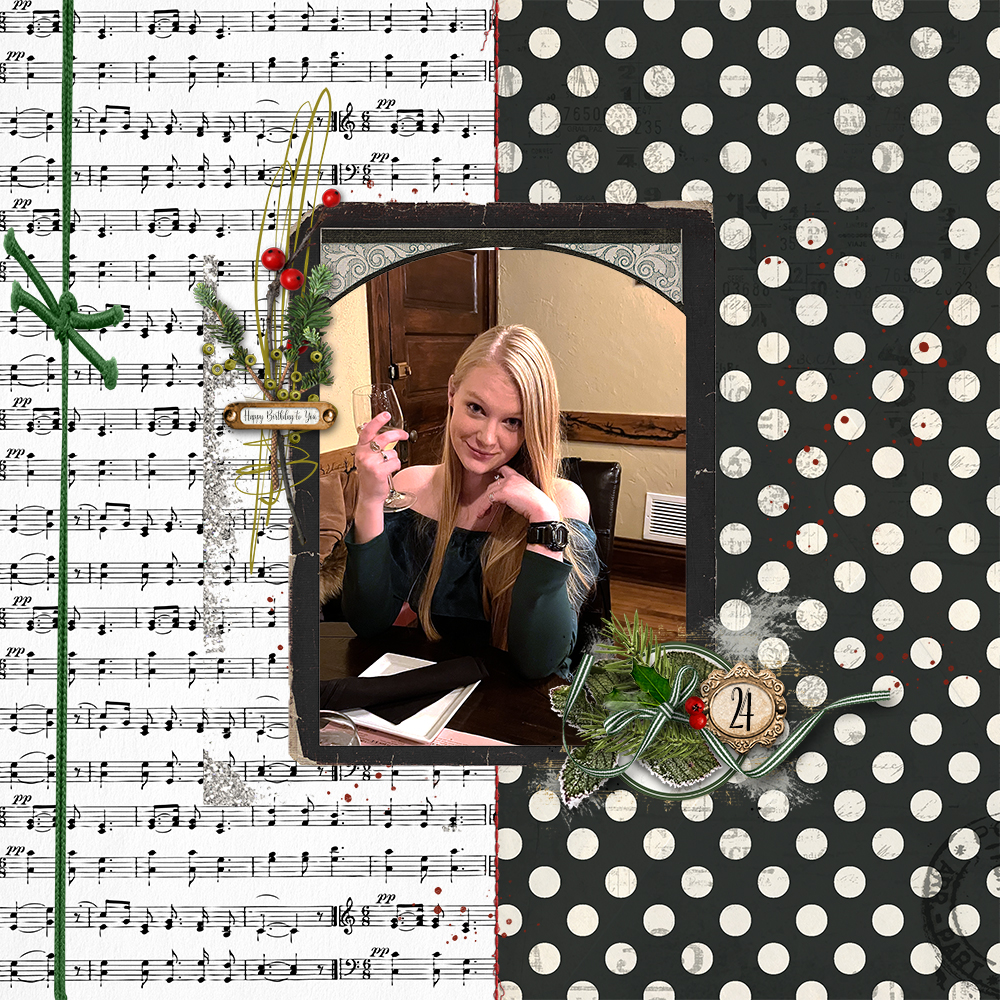 Hello December Kit, Botanical Christmas Remnants 01, Ancestry Layered Template 01,  Anyday December Borders 02, Readymade Layers: Christmas Clusters 12,
Photo Wraps 
Can't wait to see where this inspiration takes you this week! Remember to post your lift in the Saturday Scraplift Challenge Gallery as well as in the April Challenge Participation Sign-in thread in the forum. Have a great weekend!