Saturday Scraplift Challenge: Blocks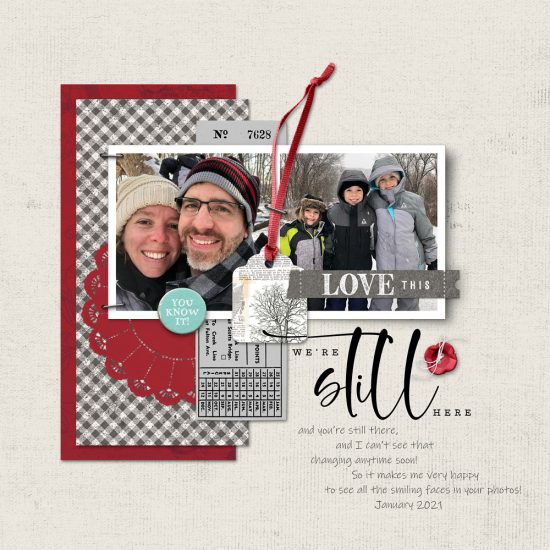 This week I found this super neat page by Sharon (shannamay). I loved the strong colors and the clean and beautiful design.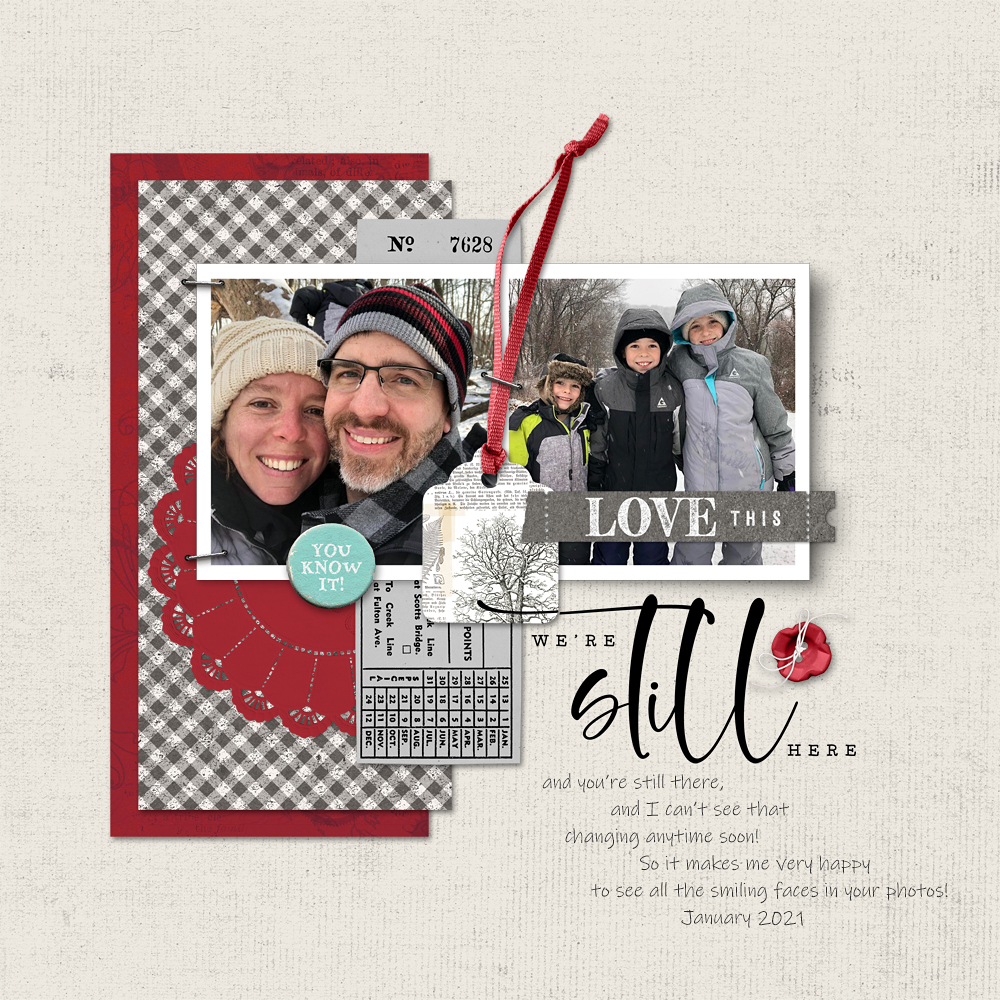 Ready for a lift? I have some examples from a couple of team members to show you. First up is Mel (britgirl) with this cute page about her girls. I love all the yellow she picked up from the photo and that cute name strip on top. I really like the love letter she used for her vertical block. Super page!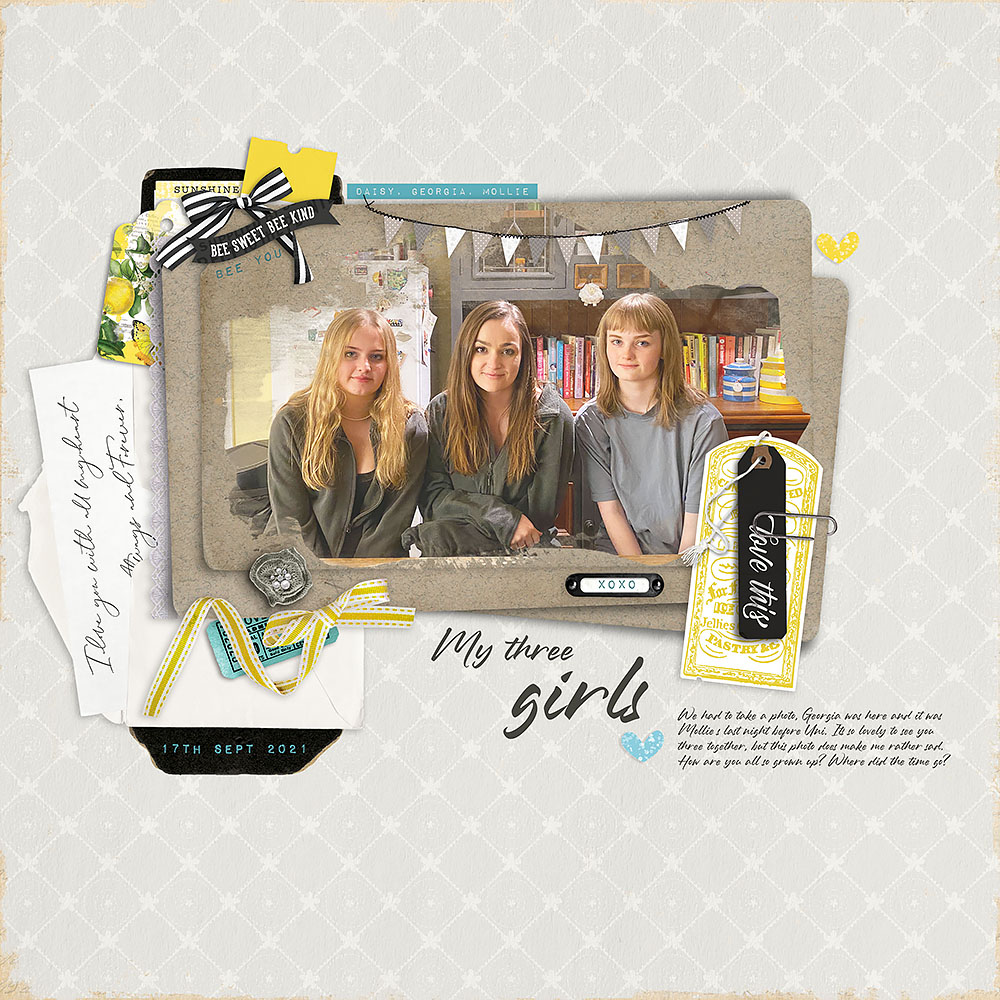 Here is everything she used
lemon-twist-layered-banners/ lemon-twist-layered-frames-01/ lemon-twist-element-pack/ lemon-twist-sticker-sheet-04/ clipped-journal-layers-02/  Painted photo masks 18, love-letters-scrapbooking-bundle/ arlesey-element-pack/ watchet-scrapbook-kit/
My next volunteer is Julie (MaggieMae) and her page is so gorgeous. Of course I love Tulum but I also adore the colors and textures on her page and those edges are just perfect! Wonderful block design and brushwork!
Here are her supplies
sacked-solids-paper-pack-02/ artsy-mesh-clusters-brushes-and-stamps-02/ artoptions-mini-mix-17/ gesso-01-brushes-and-stamps/ spackle-01/watery-aztec-brushes-and-stamps-01/ Ticket Stamps Sampler, Ad Inspiration 032914
The last page is mine, my favorite subject. And yes, he is a strong male, he doesn't mind the pink 😉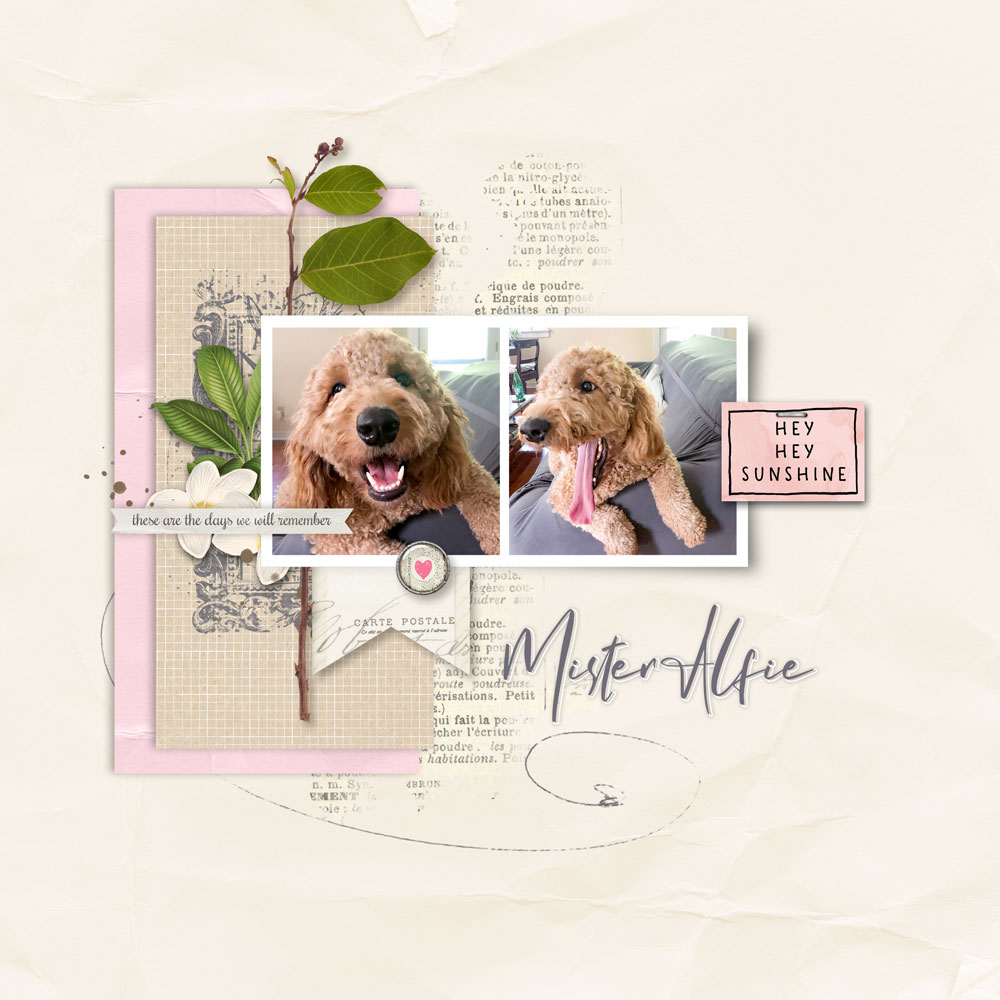 Here is what I used on this page
classic side lift storyboard frames 01,  summer gardens solids, summer gardens elements,
Studio KPD
Readymade Layers Beach Clusters 12
I hope you like the inspiration page as much as I did. Remember to post your page in the Saturday Scraplift Challenge Gallery as well as in the September Challenge Participation Sign-in thread. Have a lovely weekend!