Saturday Scraplift: Building a Background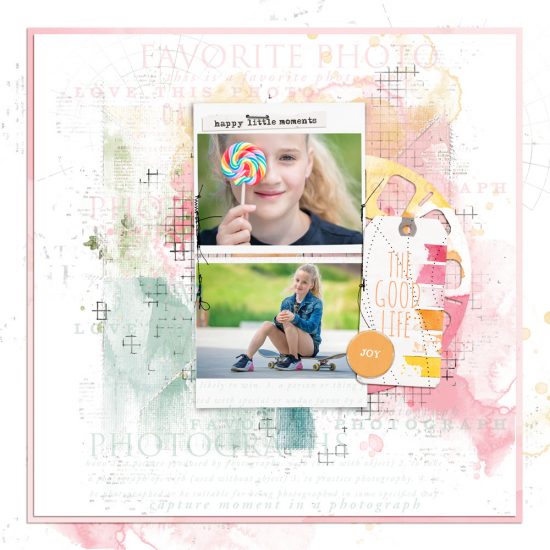 Good Saturday morning! Wendy here, hoping you are all enjoying a great weekend! This week's lift is provided by Irene (Scrappie Irene) who made this precious page that just screams summer to me! Love the colors, love the happy photos and what really caught my eye was the great use of background brushes that give lots of dimension to the page. As always, feel free to take inspiration from anything on the page, but I know what will inspire me. 😉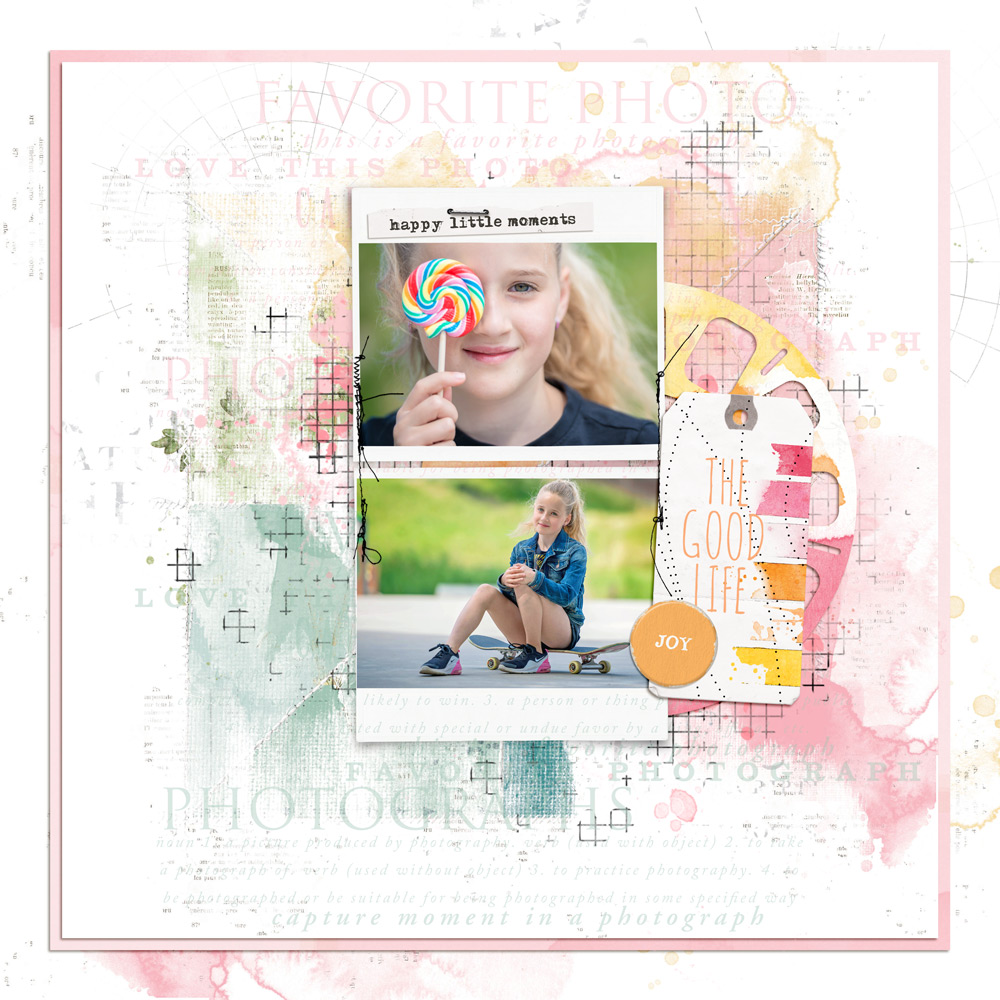 Have a few pages to give you some more inspiration. Up first is Julie (MaggieMae) with a cute Krispy Kreme page.  She was inspired by the framed page, the paint brushes and the sewing hole brushes as well as using a soft color palette. I really love the banner!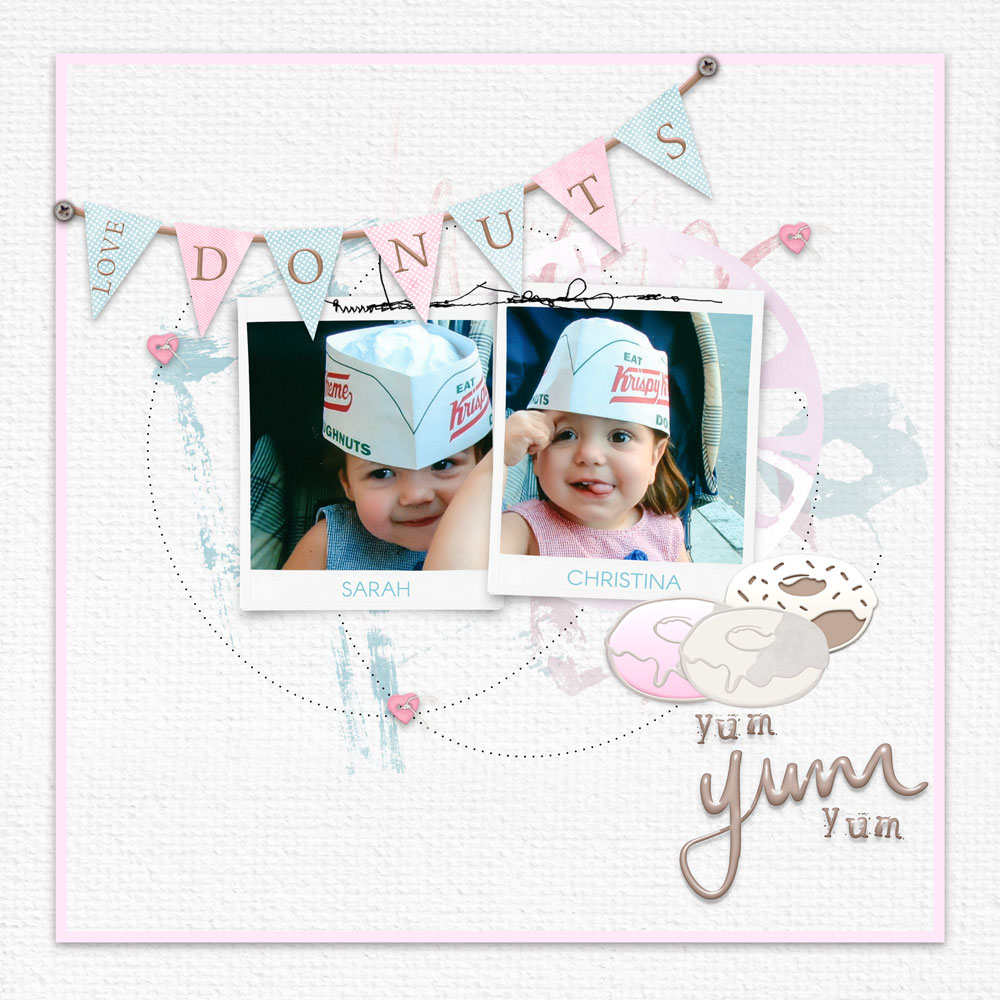 Texture Marks Stamp Pack 01, Drawn Donuts 03, Curated Team Favorites Essentials Scrapbooking Kit, Anchors Away Solids Paper Pack, Watercolor Sketchbook 01 Dots and Stripes Paper Pack, Twisted Dots 01, ARToptions Rouge Ephemera, Hinge Pack 01
Valerie (nana_vg) went with a cool monster truck boy vibe for her page. She also framed her page, used grid and paint background brushes.
Curated Team Favorites Page Essentials Scrapbooking Kit, Watery Grids Brushes and Stamps 04, Toned Paint Masks 01, Palette Textures Paper Pack 15, Anchors Away Solids Paper Pack
Up next is Jana with her happy summer page of these 2 cuties. She totally embraced the "build a background" with lots of great brushes. She also kept with a similar color scheme. I just love this!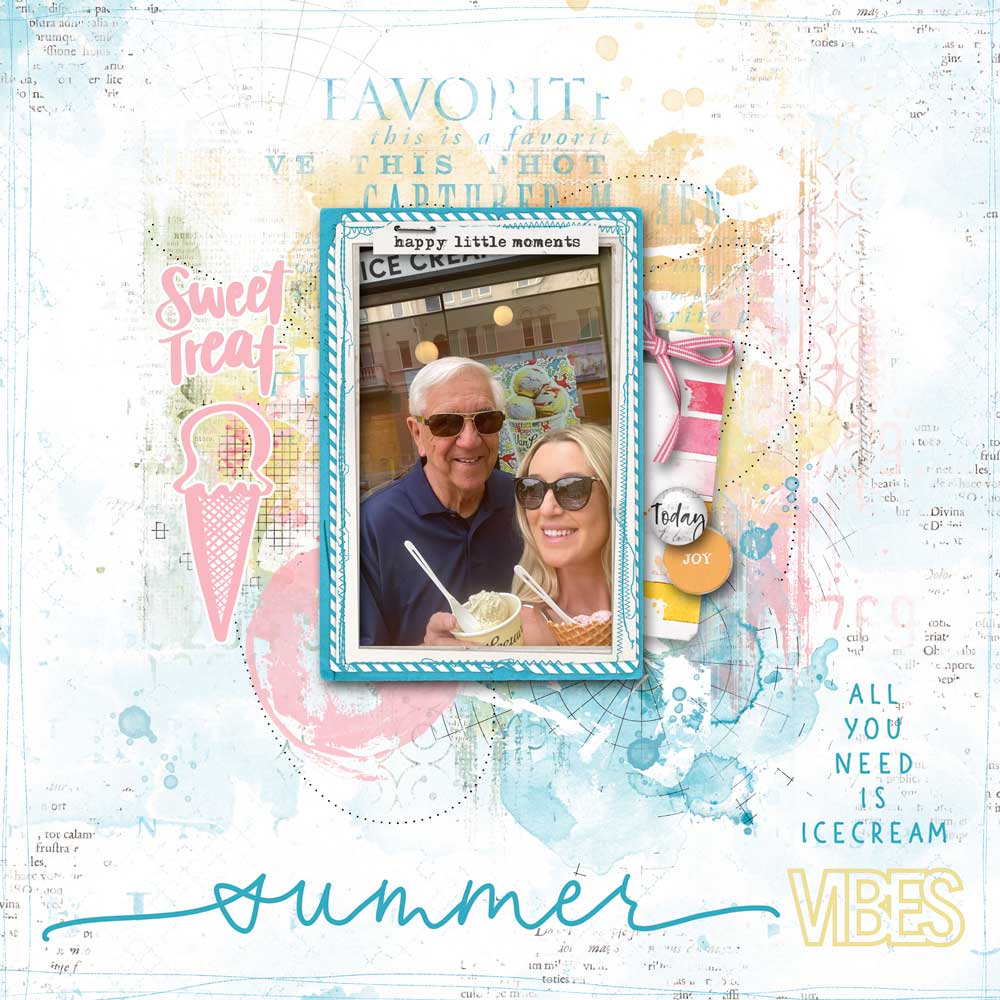 Texture Marks Stamp Pack 01, Gardenia Transfers 16, Color Swatch Ocean Paper Pack, Color Swatch Ocean Stitched Frames, Partial Page Masks 10, Blocking Sentiments Stamp Pack 04, Curated Team Favorites Page Essentials, Lemon Twist Solids Paper Pack, Messy Painted Circles 01, Cutting Files Merging Statements 07, Hand Drawn Heatwave Lines 01, Hand Scripted Treats Stamp Pack 01
I hope you find some inspiration from our SSL this week. I look forward to seeing your pages in the gallery! Remember to post your lift in the Saturday Scraplift Challenge Gallery as well as in the July Participation thread in the forum. Happy scrapping!