Saturday Scraplift: Blend and Frame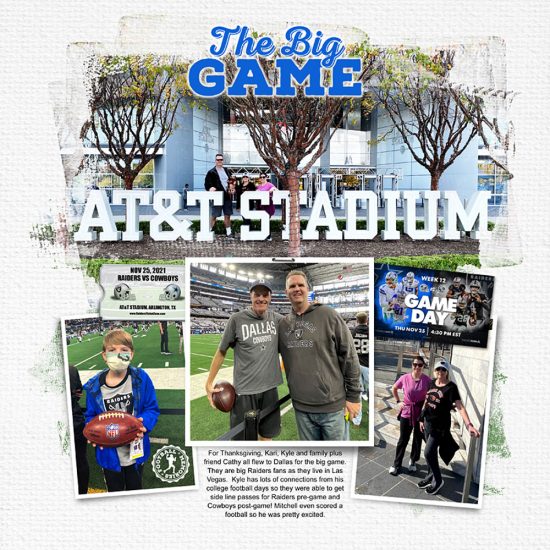 Happy New Year!  Praying that this will be a better year than the last couple.  Let's start the New Year out right with lifting Karen (kaclink).  I loved this layout when Karen posted it.  As a football fan that would love to go to Lambeau Field for a game some day, I was definitely jealous of  sideline passes being involved in going to this game.  I also loved her design with the blended large photo and the smaller framed photos.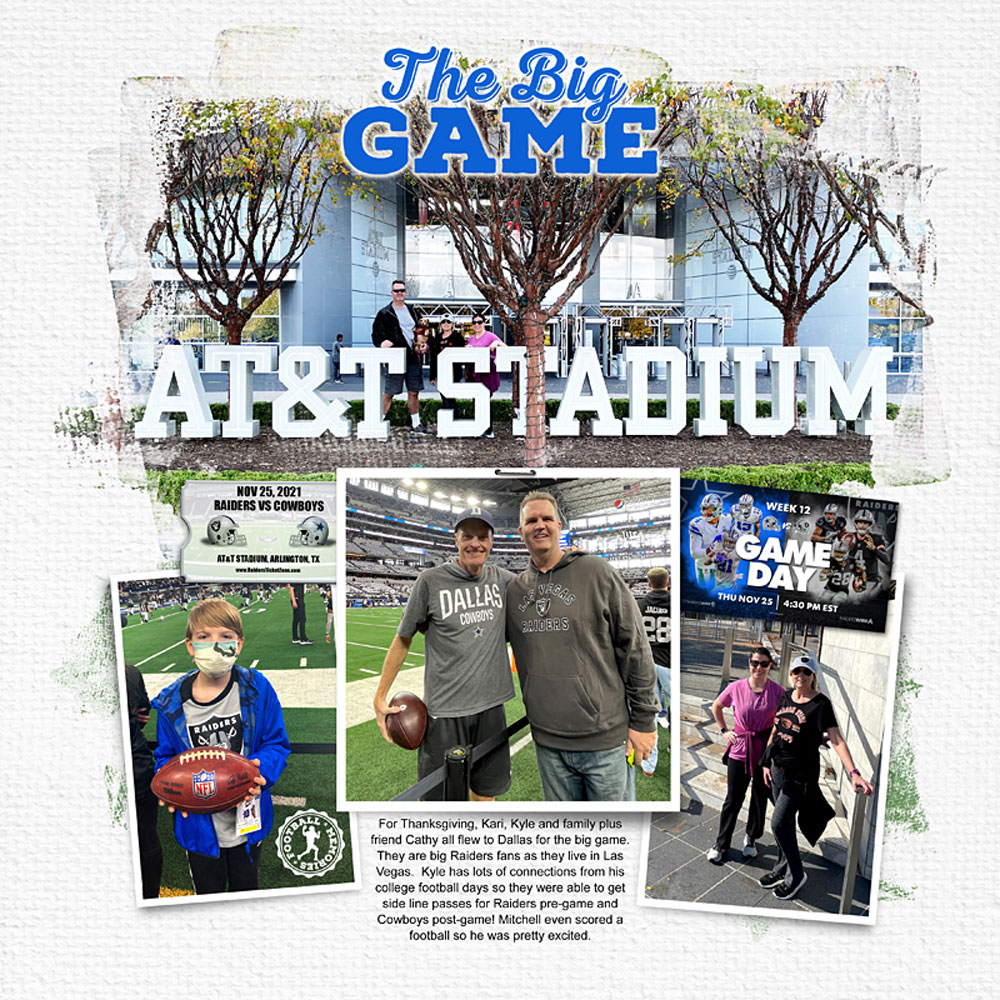 The creative team has come up with a few lifts to get your creative juices going in addition to Karen's great layout.
First up is Jheri with this great vacation layout.  Who wouldn't want that view right now for those of us experiencing winter?  Love that photo of the pool and the palm trees and the photo effect she used on it.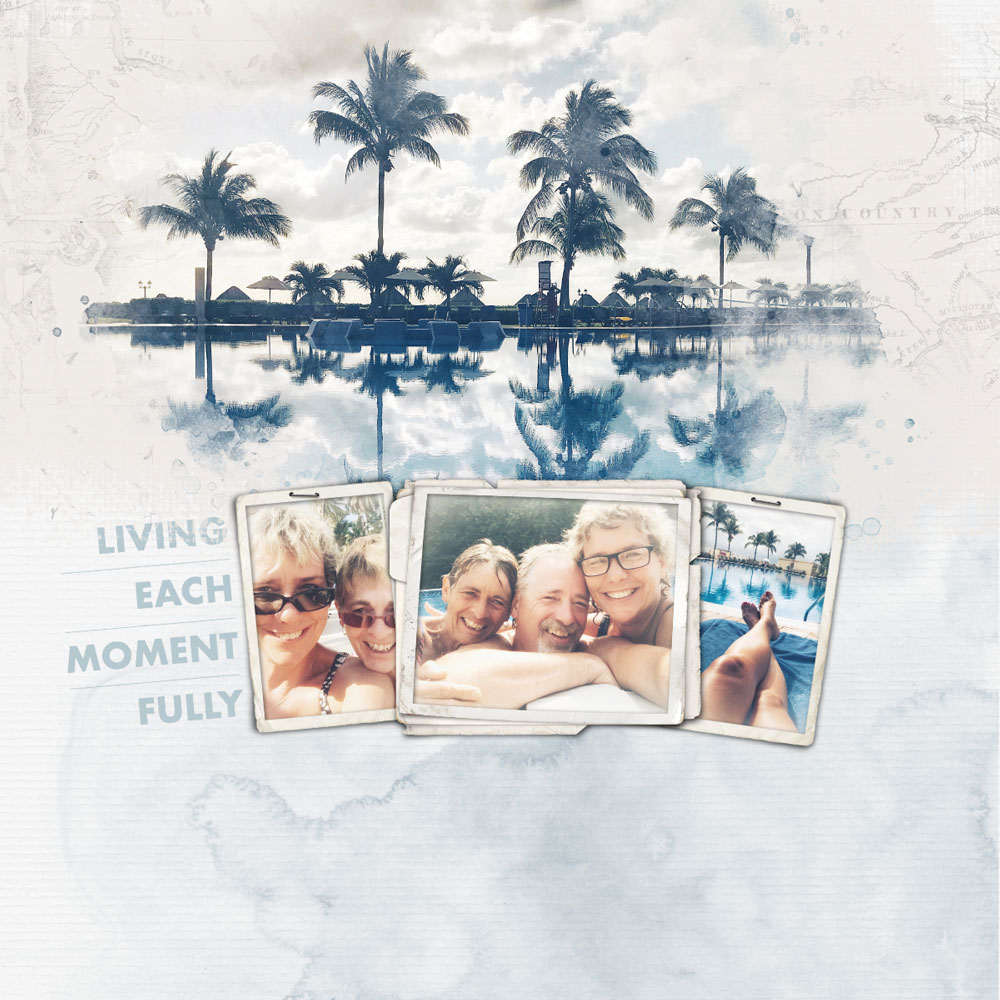 Products used: Recap Grid Layered Templates 01, Maybe Not Solid Papers, and Layer Works 999.
Julie's lift is of recent photos of a visit with her daughter and grandchildren for her anniversary.  Such pretty colors to match her photos.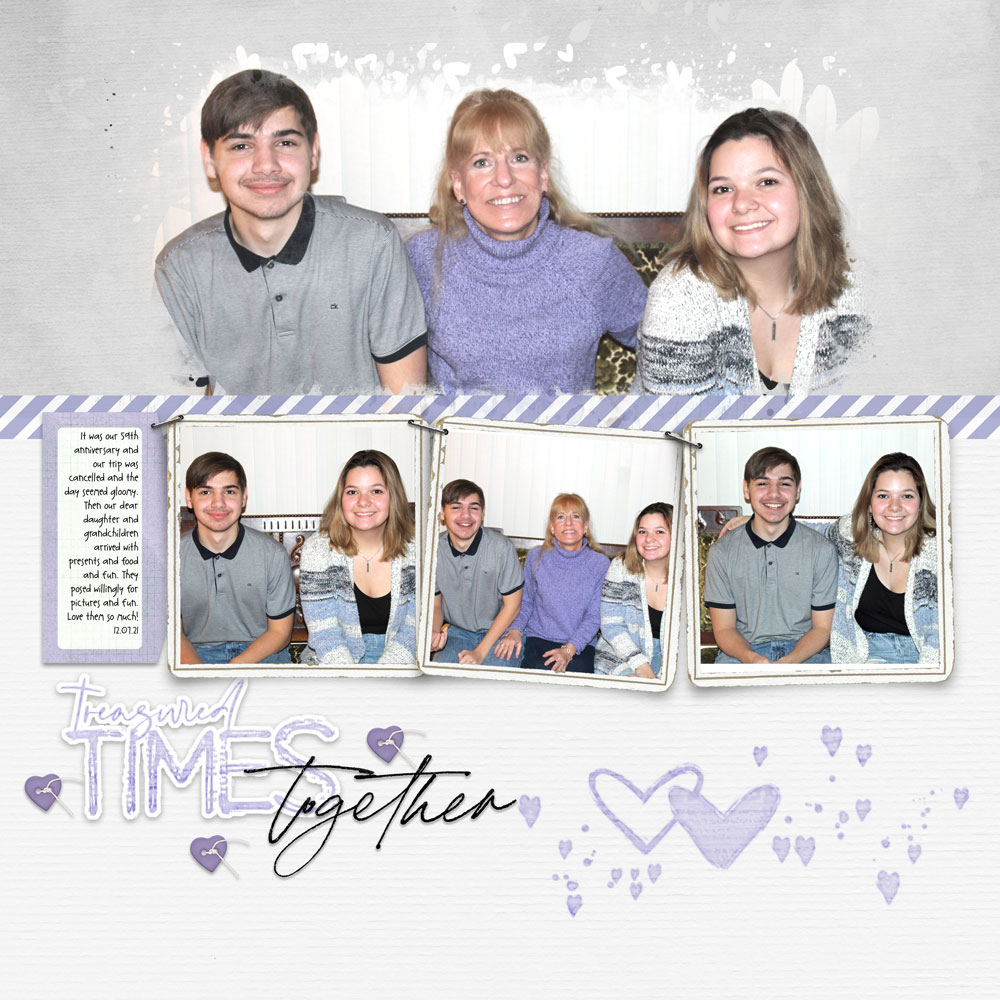 Products used: Big Picture Templates Vol. 02 No. 03, Big Picture Templates Vol. 03 No. 09, Maybe Not Solids Paper Pack, Palette Textures 15, Artoptions Mini Mix 17, Stamped Bookshelf Sentiments 01, Stamp Sets: Vol. 02 Gather, Lovely Photo Masks 03, and Clusters of Love 01.
Erin was inspired to create a page from a beach trip.  She is missing summer already too and what sweet photos of her children at the beach.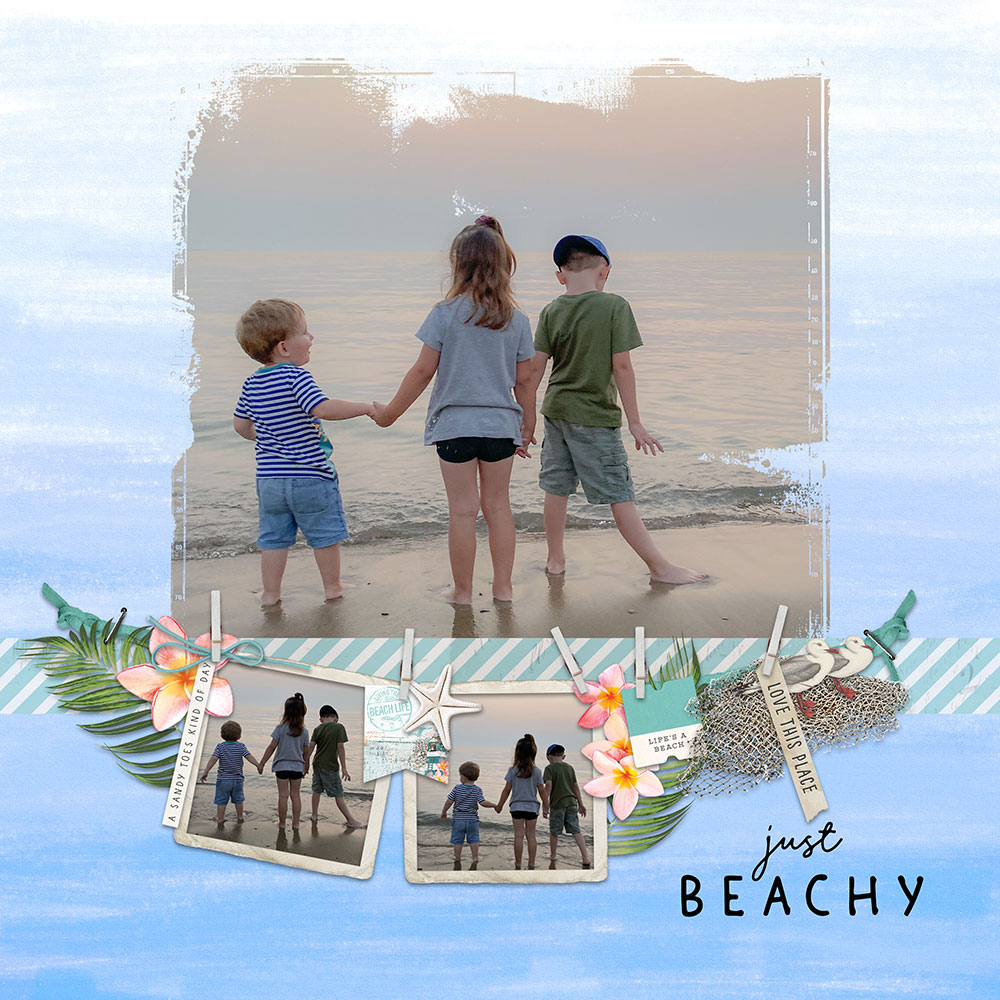 Products used: Great Getaway Printable Washi Tape Strips, Page Blends Mapped 01, Vintage Coastal Sentiment Stamps, Vintage Coastal Element Mix, Vintage Coastal Little Stickers 01, Vintage Coastal Little Stickers 02, Vintage Coastal Little Stickers 03, Vintage Coastal Layered Banners, and Watercolor Ombre Blue Paper Pack.
My lift is of photos my son took from his last trip to Qatar.  There are so many international restaurants there so he gets to experience a lot of different types of food when he has the opportunity to get into Doha.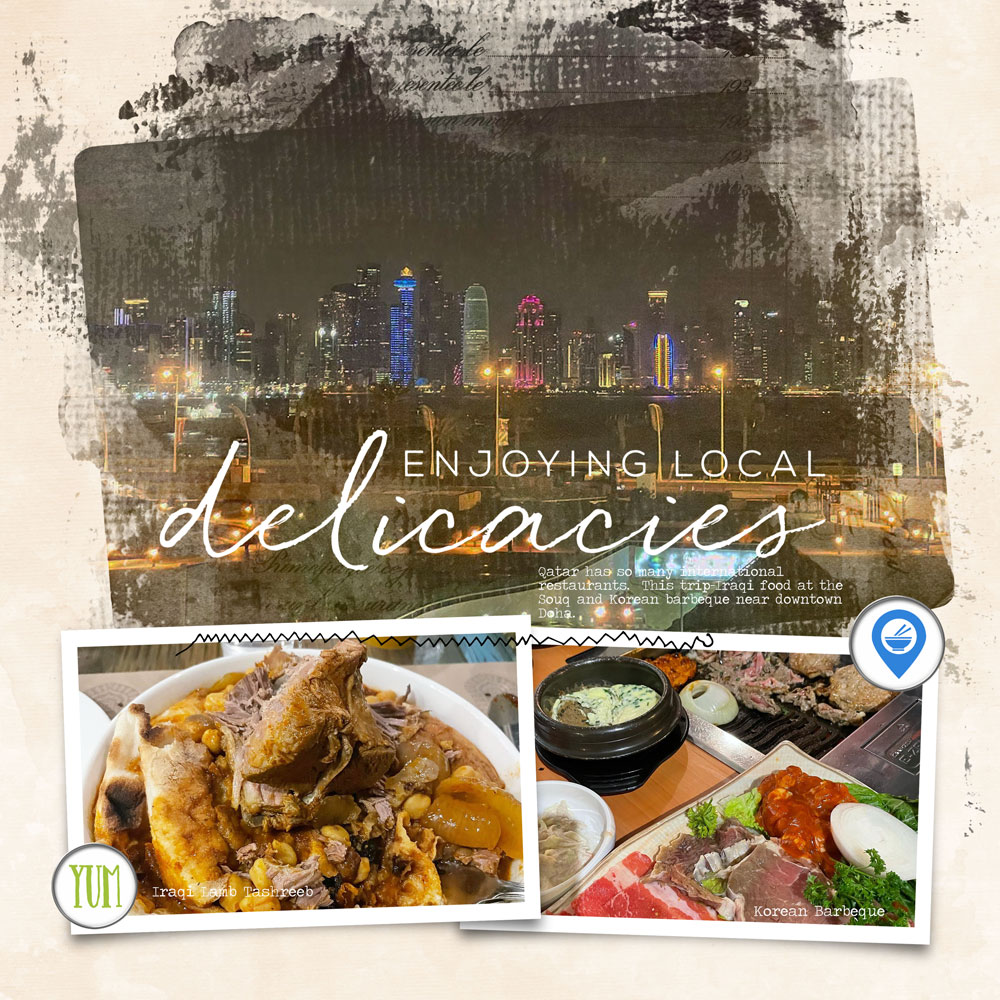 Products used: Palette Textures 07, Curated Team Mix 03, Painted Photo Masks 02, Simple Scripts 02, and Stitched Frame Clusters 01.
Remember to post your layouts in the Saturday Scraplift Gallery and the January Challenges Sign In Thread  to get credit toward a discount coupon to go shopping in the KPD store.  Can't wait to see where this inspiration leads you!