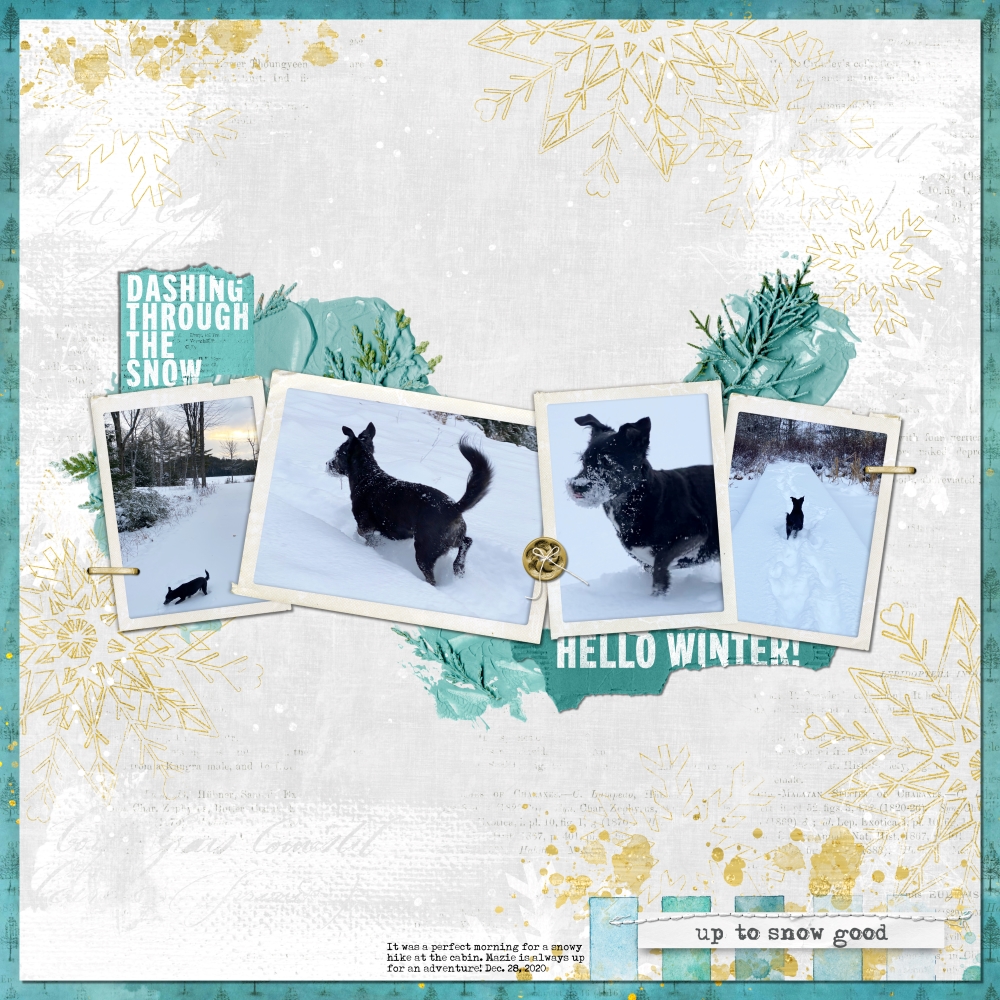 Saturday Scraplift: All in a Row
A line of photos is always a great design choice, and Addie (agoymerac) uses that technique to perfection to showcase some cute shots of her dog frolicking in the snow. Since I live in Florida, I always enjoy looking at the great snow pages in the gallery, and Addie's page caught my attention. It makes for great inspiration; and two team members, Shannon and Cori, joined me in lifting it. Here's where it took us.
Addie's page: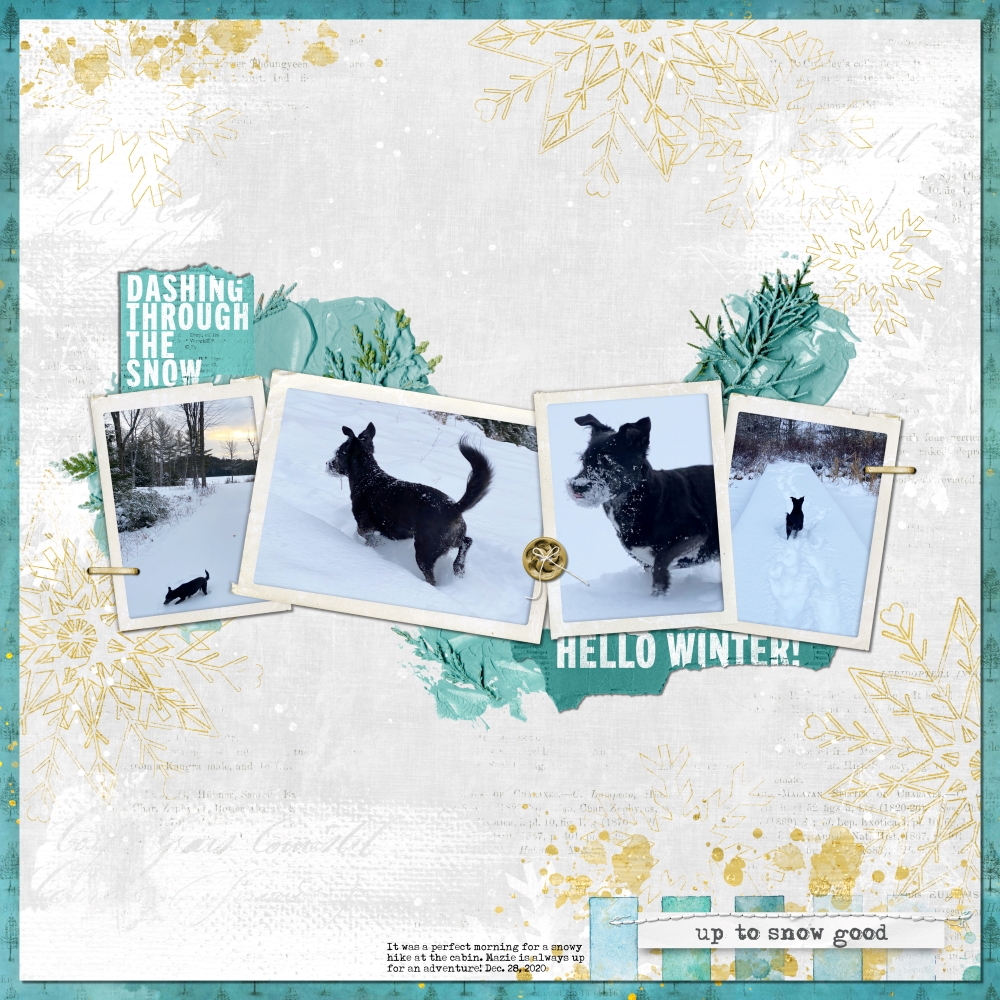 Shannon's (shannonroller) page documents her son's visit to the Houston Space Center. I love the dramatic dark background, and the way she included the large, blended photo behind her row of pictures. It makes me feel like I'm right there in the museum. Her brushwork perfectly supports her theme.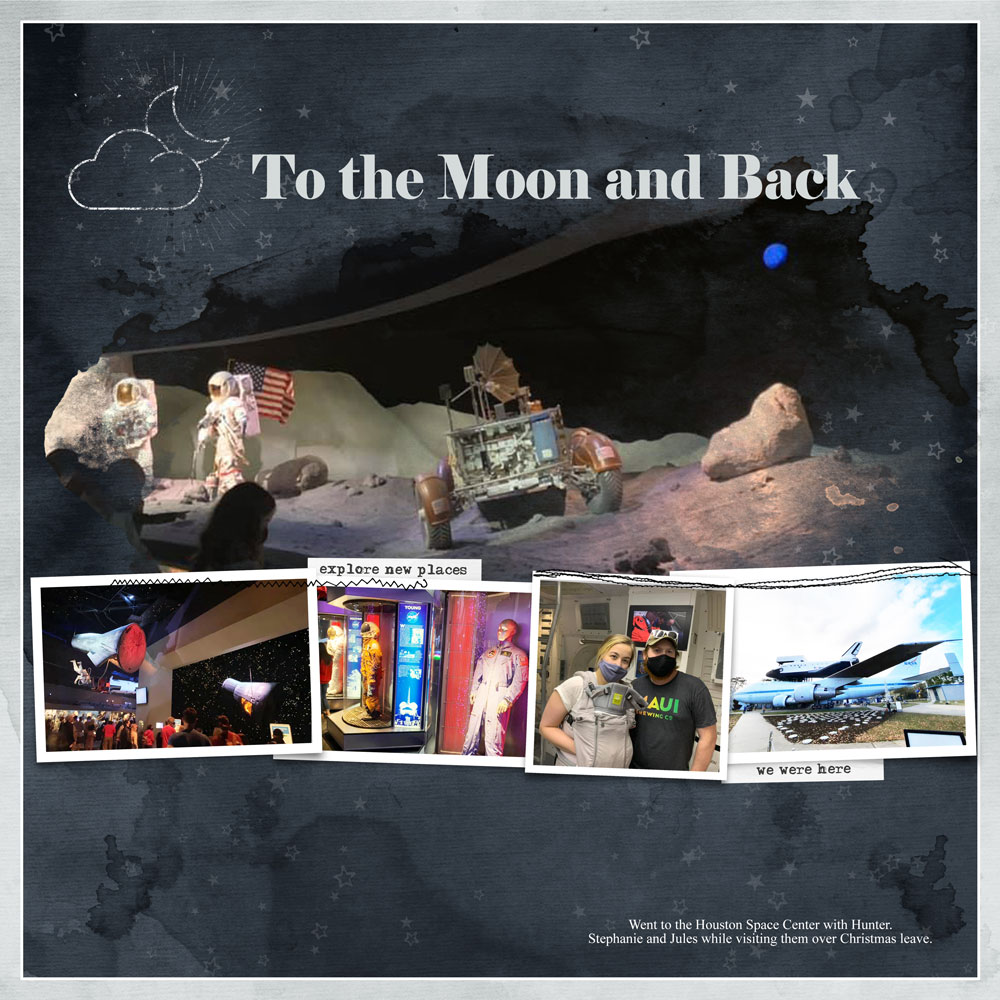 Credits: Palette Textures Paper Pack 14; Star Cluster Stamp Pack 03; HexaMarks Brushes and Stamps 01; Vintage Flashcards: Traveler 02
On her page, Cori (CoriK) celebrates her mother's birthday with a series of photos depicting her mom blowing out her candles and posing with Cori and her tall son. Her color scheme and choice of elements complements her lovely mother so well. I really like the doily and flourish peeking out from behind the photos.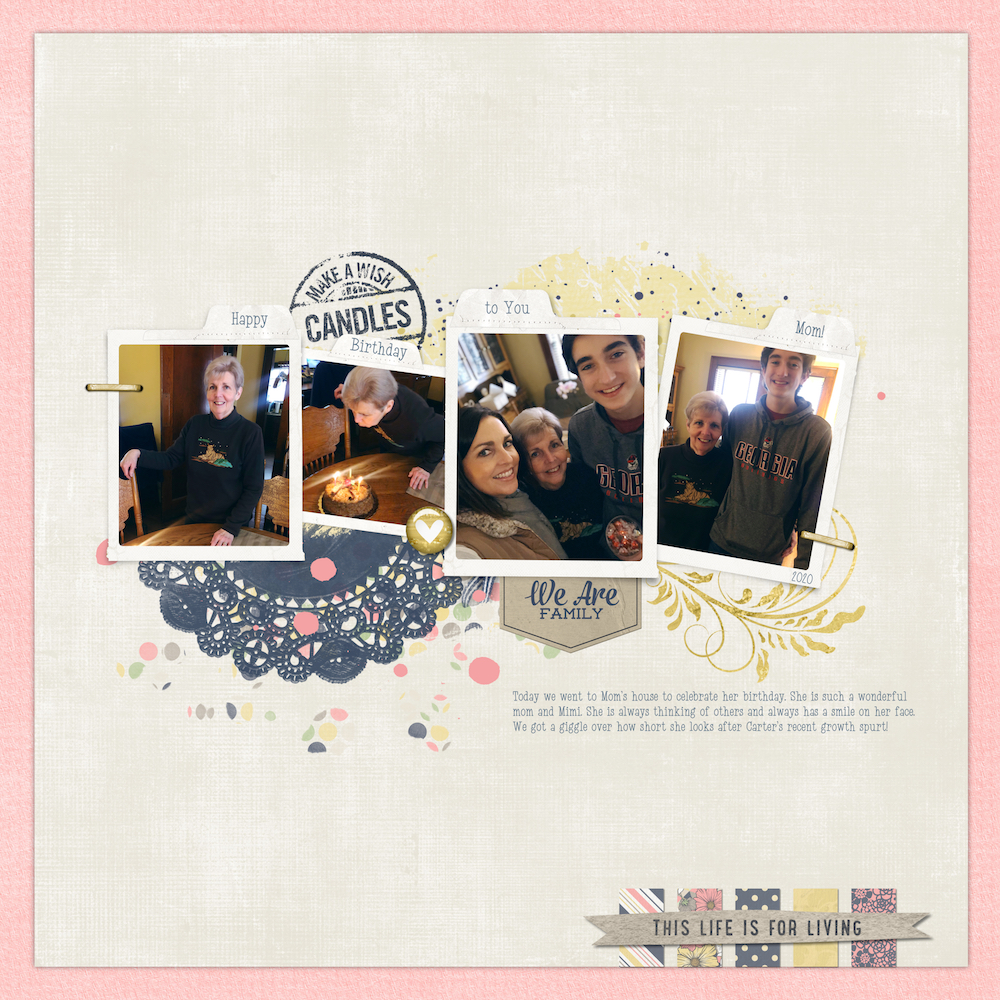 Credits: Filed Frame Stack Layers 01; Good Day Scrapbook Kit; Good Day Solids Paper Pack; Lightly Linens Paper Pack 30; Curated Team Scrapbook Mix 17; December Sparkles Element Pack
I used Addie's great design to scrap a series of sunset photos I took during our beach trip in 2019. I played with the pinky-coral shades I saw in the first photo and had fun finding brushes, elements, and an alphabet that were a perfect match. And I've learned a little pop of black always seems to finish off a page.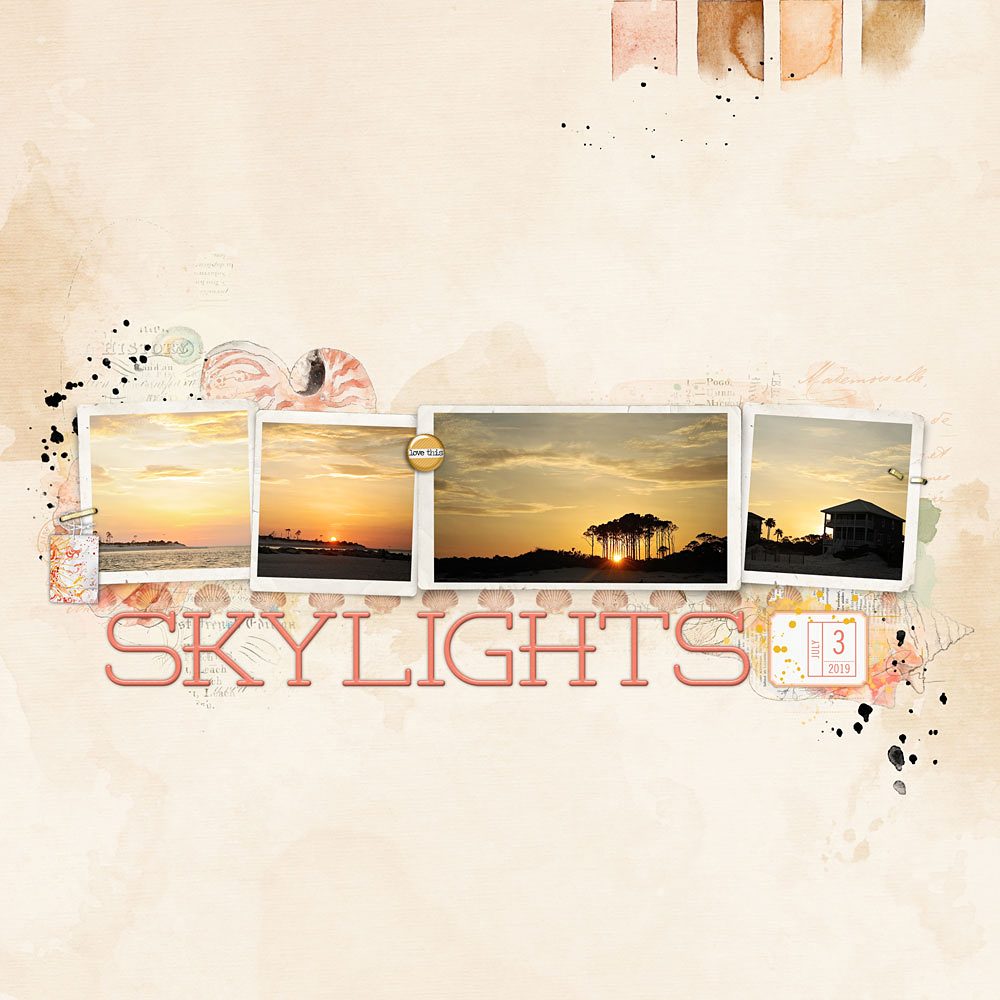 Credits: Palette Textures Paper Pack 10; Vintage Blendable Palettes 08; Watery Photo Masks 18; Oceania Blendables; Watery Seashells 08; Coastal Memories Element Pack; Splatters Brushes and Stamps 07; Splatters Brushes and Stamps 08; Readymade Layers: Beach Clusters 10; Beloved Element Pack; Make-a-Date Brushes and Stamps 01A; Photo Clusters 53; Tagging Sentiments 03; Pebbled Words: Beach 01; Floridian Element Pack; Plastic Slimline Serif Alphabets 01; Drop Shadow Styles
Is there a series of photos on your computer just waiting to be scrapped? Another idea is to fill some or all of the frames with paper. There's no end to what you can glean from Addie's page in terms of inspiration. Remember to post your page in the Saturday Scraplift Challenge Gallery as well as in the January Participation Challenge Thread in the forum to earn your rewards. Happy scrapping!