Saturday Scraplift: Across the Page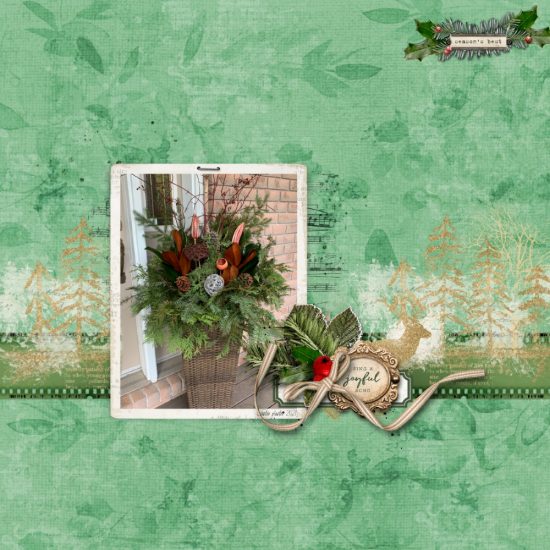 Addie (agoymerac) here with this week's Saturday Scraplift. This Saturday, we are lifting the talented Jheri. I was drawn to her lovely layout and the fact that the elements stretched all the way across the page!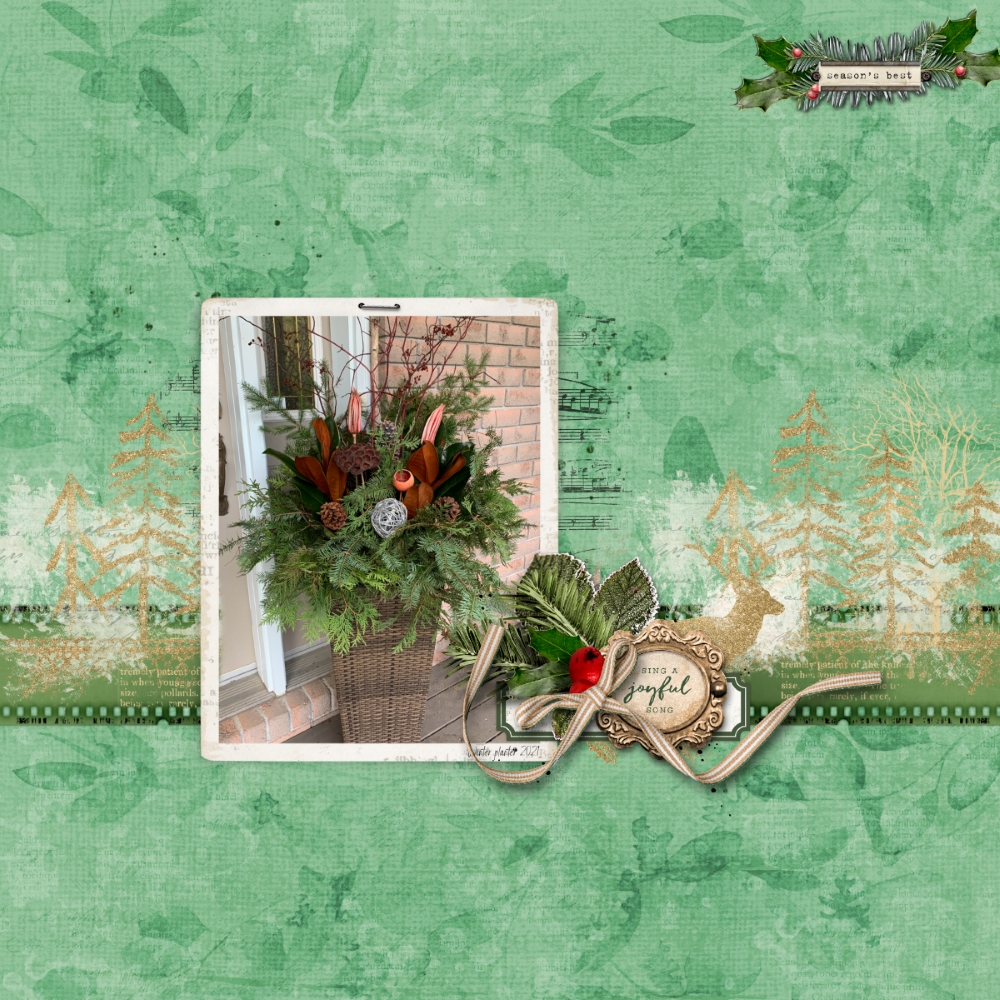 Supplies Jheri used on her page: ARToptions Mini mix 22 and Readymade layers Christmas clusters 12.
The team stepped up with some awesome lifts! First, Brenda (bbe) made this delightful, holiday page of her Granddaughter.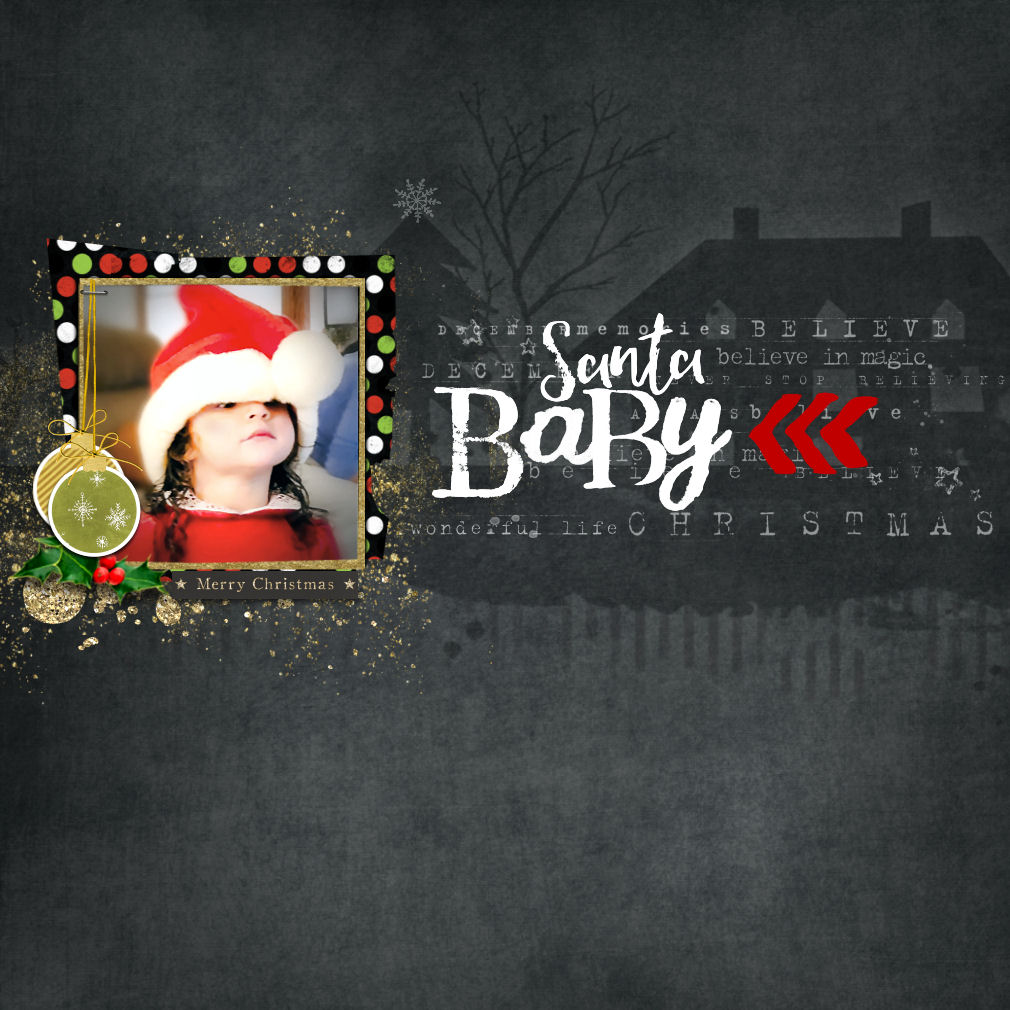 Supplies Brenda used: Chalk it Up: Basics 03 Paper Pack,  Christmas Ornament Frame Layers, Santaland Solids and Stripes Paper Pack,  Gold Glitter Splatters 01, Glad Tidings Element Pack, Santa Baby Brushes and Stamps, Typewriter Clusters December Brushes and Stamps 01, Brushstroke Words Wintery Brushes and Stamps, Jolly Good Edgers Brushes and Stamps 07,  Chalkboard Christmas Add-On Paper Pack, Doodledo Arrows Brushes and Stamps 01, Seasons Finest Element Pack, and Golden Essentials 01.
Next, Erin (Ernie88) made this lovely layout of her sweet daughter that put a huge grin on my face! That page fade at the top is just perfect!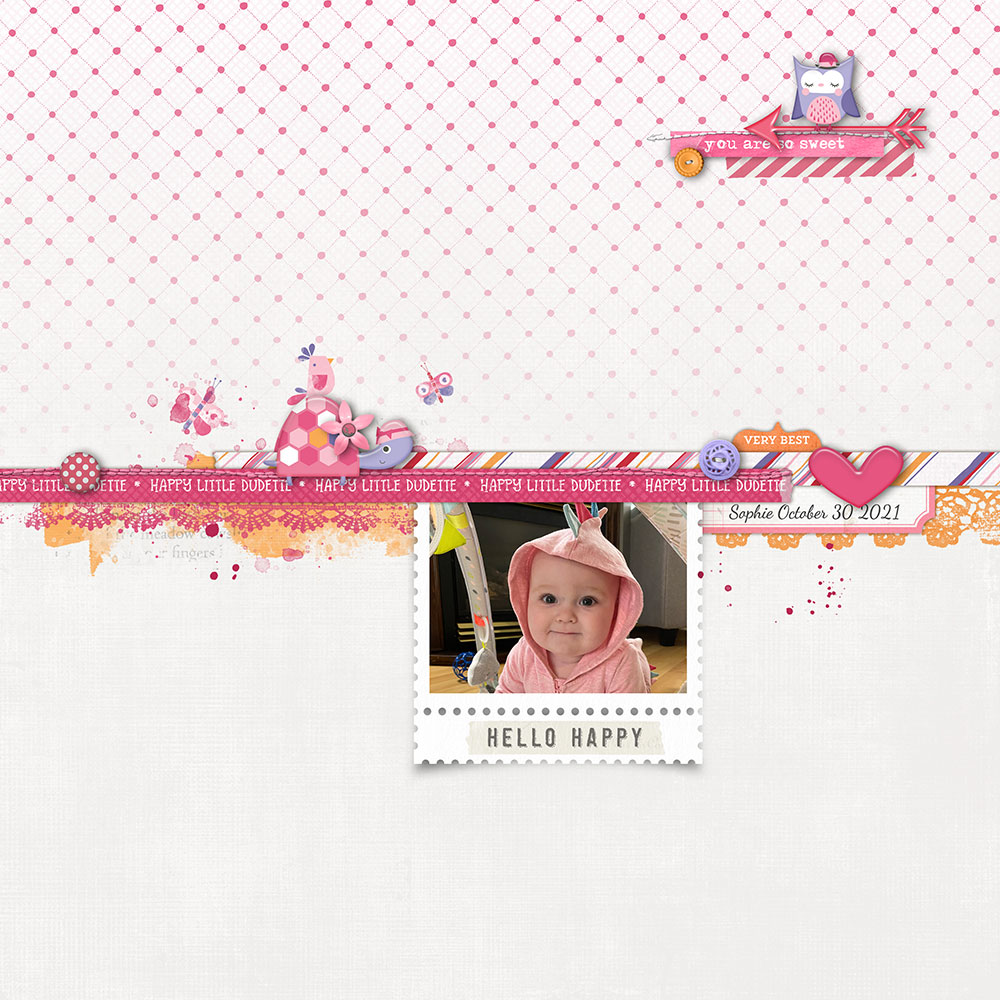 Supplies Erin used: Classic Postage Frames 01, Lightly Linens Paper Pack 28, Little Dudette Paper Pack, Page Fades Clipping Masks 01, Taped Word Strips 06, and Readymade Layers: Little Dudette Borders.
Next, Shannon (shannonroller) made this glorious layout of some outdoor holiday ornaments. I love the bright, traditional Christmas colors—it gives me all the holiday feels!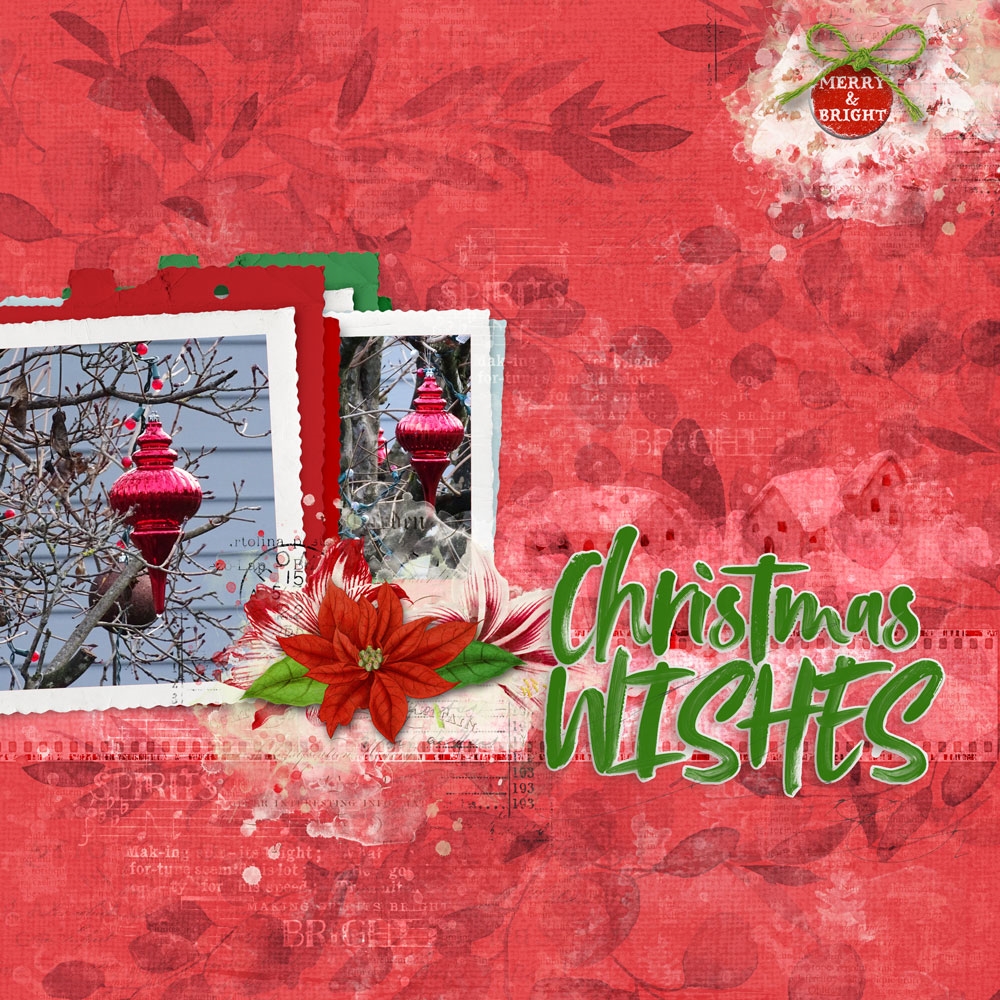 Supplies Shannon used: Christmas Carol Clusters Freebie, Readymade Layers Christmas Clusters 14, Big Brushed Page Titles 04, Artoptions Mini Mix 22, Readymade Layers Christmas Clusters 03, and Blendable Layers 105.
Finally, I made my page of my son and his friend before their holiday dance. I used Readymade Borders to span across my page.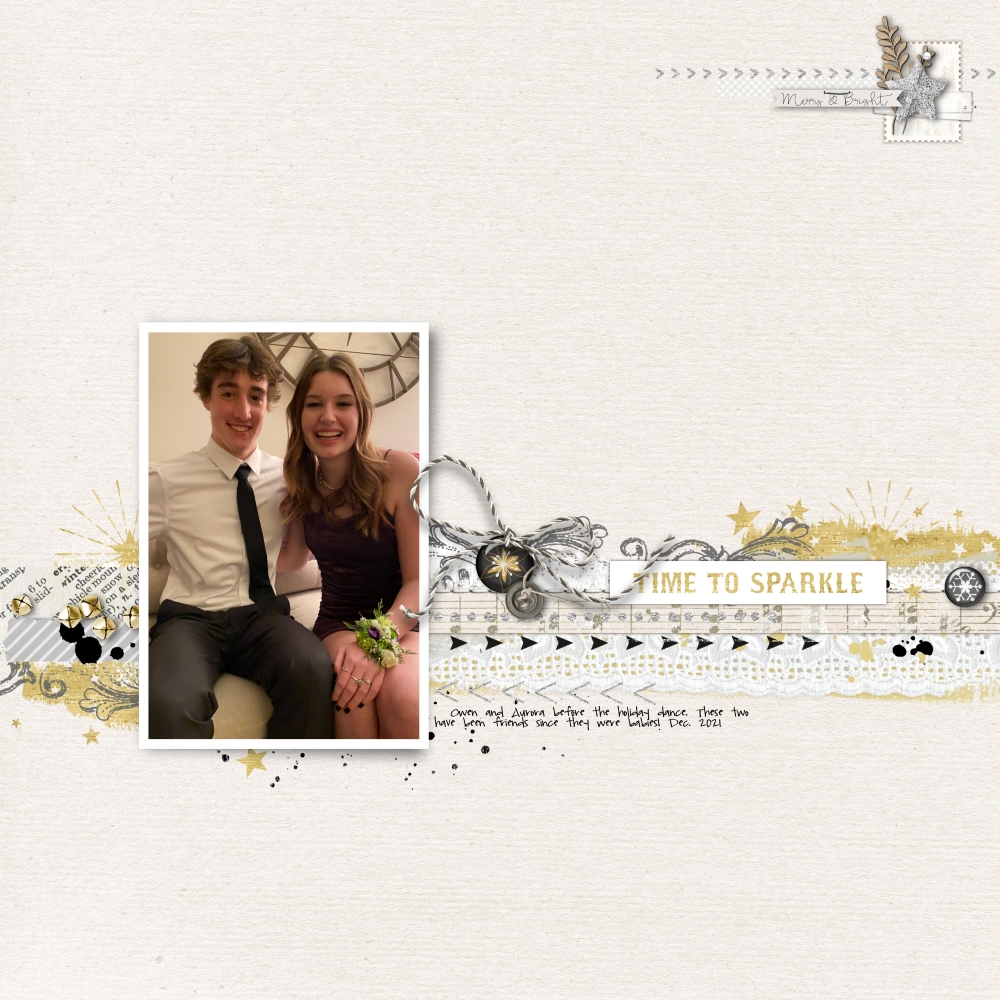 Supplies I used: Seasons Finest Solids Paper Pack, Readymade Layers: Christmas Borders 08, Readymade Layers: Christmas Borders 21, and Classic Side Lift Photo Frames 01.
I look forward to seeing your pages with elements "Across the Page." Please remember to add your page to our Saturday Scraplift Gallery and the December Challenge sign-in thread for credit towards rewards. Happy scrapping–Addie (agoymerac).