Mashup Challenge: Remember Summer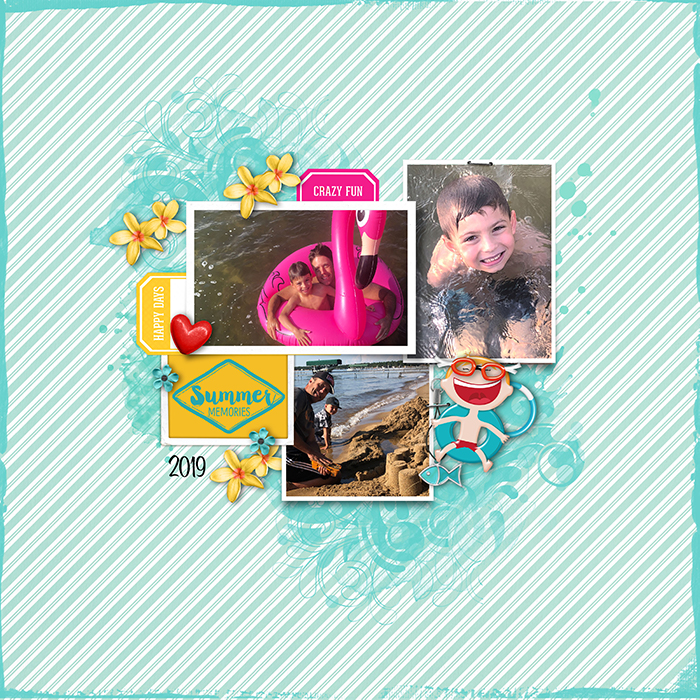 Hello all! Depending on where you live, you are either in the midst of summer or the midst of winter. I hope, in either case, you will dip into your summer fun photos to create a scrapbook page using the two summery templates I chose for this first template challenge in July.
Sweet Summer Layered Template created by Katie Pertiet
Layer Works No 966 created by Kayleigh Wiles
Here are my two pages using the templates for the challenge. Both of the templates will be included in the Thrifty Thursday Sale. Both are loaded with goodies related to the summer fun theme. Please post your pages in the Template Challenge Gallery and for counting towards the Rewards coupon be sure to also post your layout in the Rewards Challenge Participation thread. Thanks so much and keep happy with scrapping memories.
The background paper I used is from Monthly Memories Vol. 3 Pattern Essentials and the edge overlay I added is from Vintage Edge Overlays No. 02.