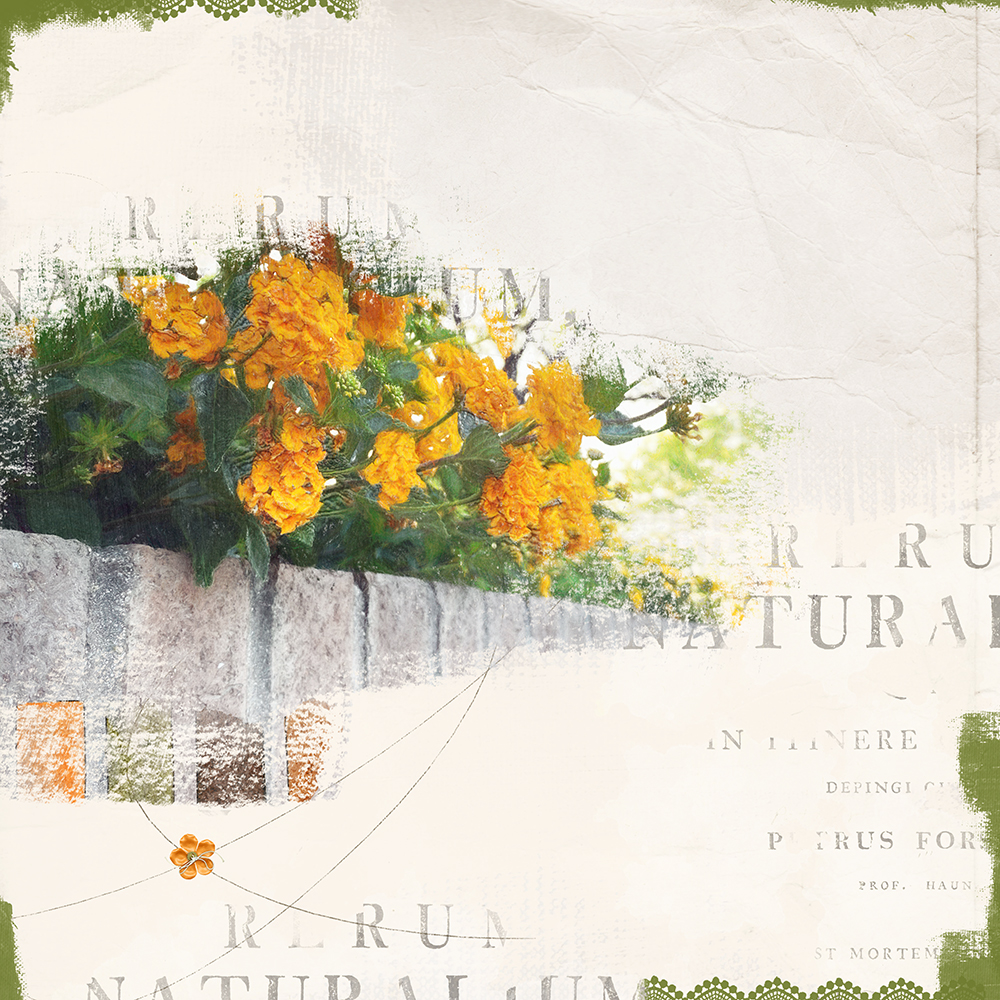 Hello and Happy April! The desert here in Arizona is in full bloom and we are having lovely weather. Photos of our lantana was my inspiration for this month's challenge. I enjoy creating a page where the photo runs horizontally across the page. Katie has many masks that make that process easy.
For this page, I just clipped my photo to the mask (included in the freebie) and went from there. To make the flowers pop a bit, duplicate the photo, run the Bas Relief filter, change it  to soft light, add a layer mask filled with black and paint back in the areas you want to stand out. I then just scrolled through some of the Blendable Layered Templates and chose different brushes to finish up the page.
Products used in addition to the freebie: Blendable Layers 12 Base Layer, Artsy Aztec Value Pack, Vintage Blendable  Palettes 8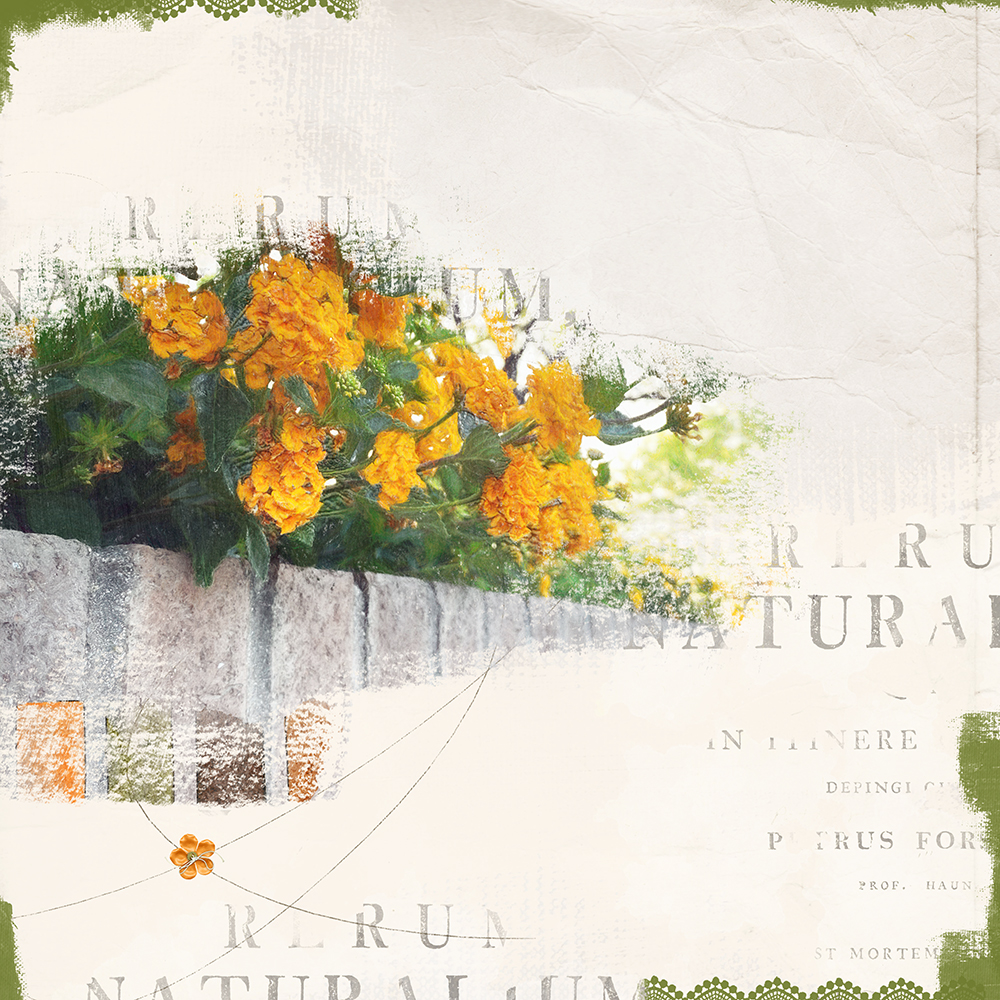 Katie has generously provided a freebie pack to help jumpstart your creativity. Also, remember to post your pages in the Let's Blend Challenge Gallery, and add your page to the April 2021 Challenges Sign-in Thread in the forums to earn great shopping rewards.
Looking forward to seeing all of your pages in the Gallery. Have fun!