June Color Challenge: South Beach Vibes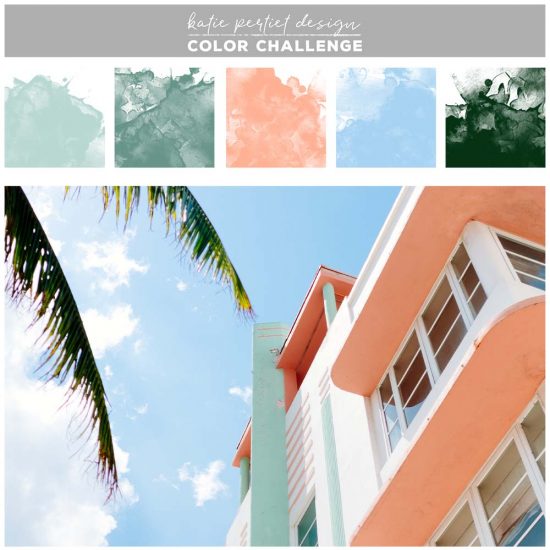 Sarah here (sterkeurs) and we are enjoying some stellar summer weather already up here above the 49th! In fact, I'm feeling south beach vibes around here lately with all the patios and convertibles, and that is the inspiration for the June Color Challenge! We are playing with a challenging palette of beautiful colours and I hope you will feel inspired to create a page with us. Katie has provided us with a freebie pack which you can download and use on your page if you wish.
Some of our Creative Team and Guest Creative Team have gotten us started with some really creative pages that incorporate these colours. Liz (Lizzet5) did this super cute page with her adorable grandson. She said that it was a bit of a challenge, but I think that she "Aced" this one!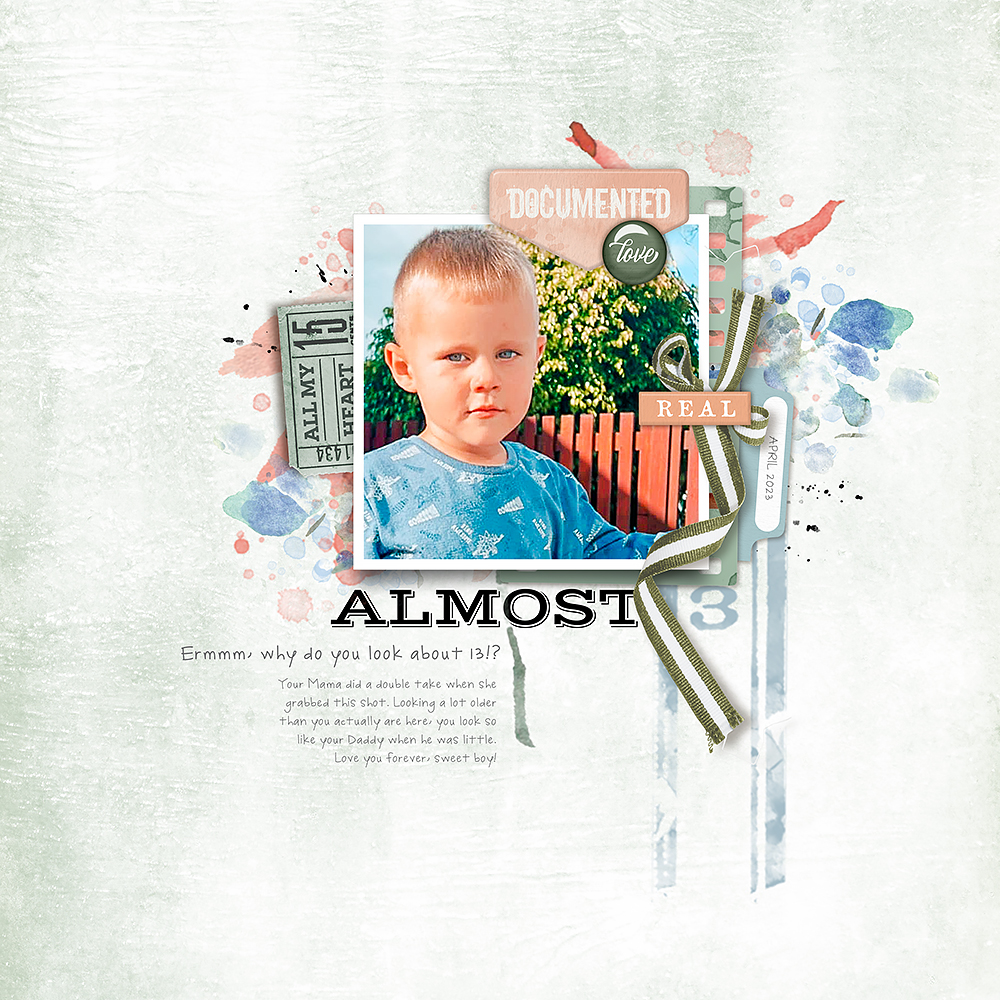 ARToptions Alena Transfers 05, ARToptions Avesta Chipboard Bits, ARToptions Plum Grove Chipboard Words, ARToptions Plum Grove Transfers 01, Big Bottom Lift Classic Photo Frames 01, Botanique Noel Element Pack, Monthly Memories Vol. 02: Foundations 04, Shadowed and Scripted Brushes and Stamps 02, Splatters Brushes and Stamps 06, Vintage Artistry Tranquility Ephemera Plus Pack, Vintage Artistry Tranquility Filmstrips and Frames, Vintage Artistry Everywhere Sentiment Transfers 01, Weathered Garden Flairs 02, Winter Whites Element Pack.
Linda (earlofoxford) created this stunning page. I LOVE the textures in the layered papers that mimic the sky. So beautiful.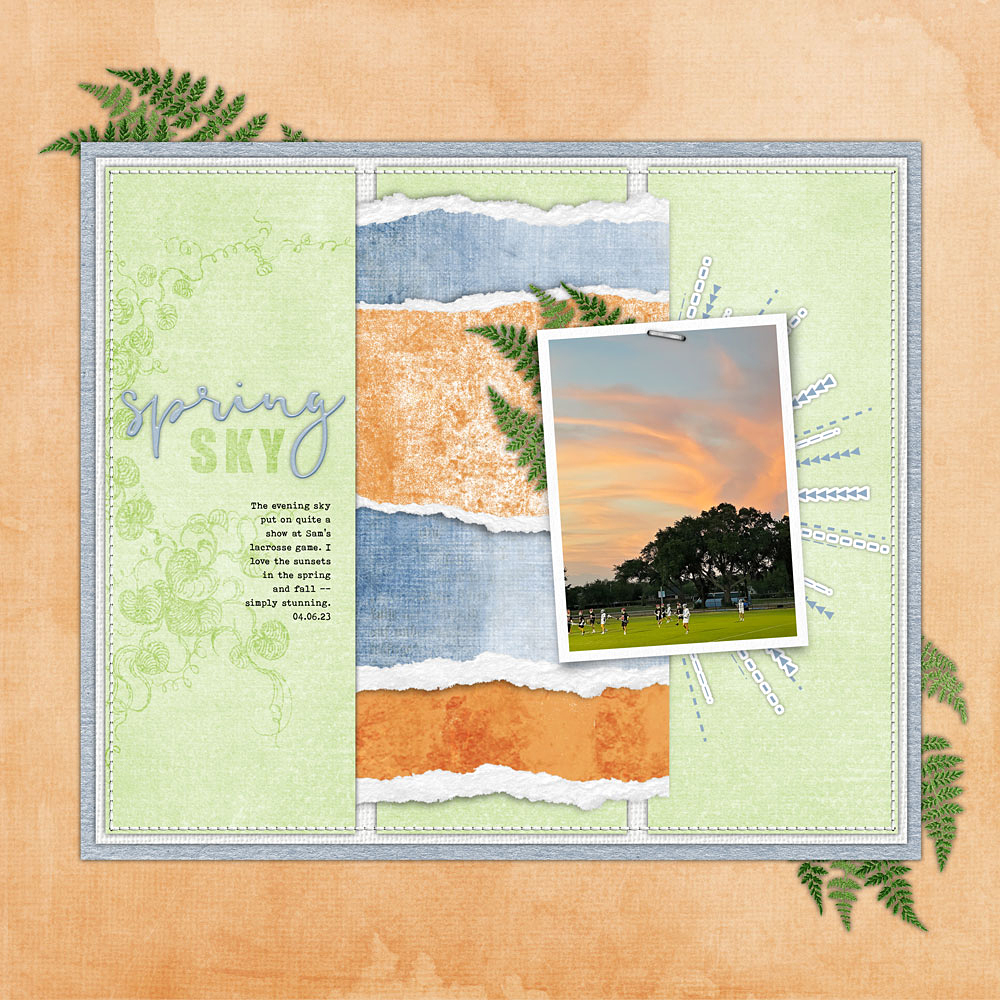 Products that Linda used: ARToptions Mini Mix 12, Hike More Outdoors Scrapbook Element Pack, Krafted Cardstocks Paper Pack 02, Cambrianna Solids Paper Pack, Canvas Cardstocks Paper Pack 03, Striping Graphic Bursts Brushes and Stamps 01, Torn and Framed Layered Template 01, ARToptions Bookshelf Paper Pack 06, ARToptiona Bookshelf Paper Pack 07, Classic Curled Photo Frames 07, Cameron Element Pack, Olde World Ornaments Brushes and Stamps 04, Assorted Basic Stitching, Spring Bouquet Scrapbooking Mini Kit (recolored), Drop Shadow Styles.
Valerie (nana_vg) created this gorgeous page with a series of photos from New York. I really like the flow of the page and she has used the colours perfectly!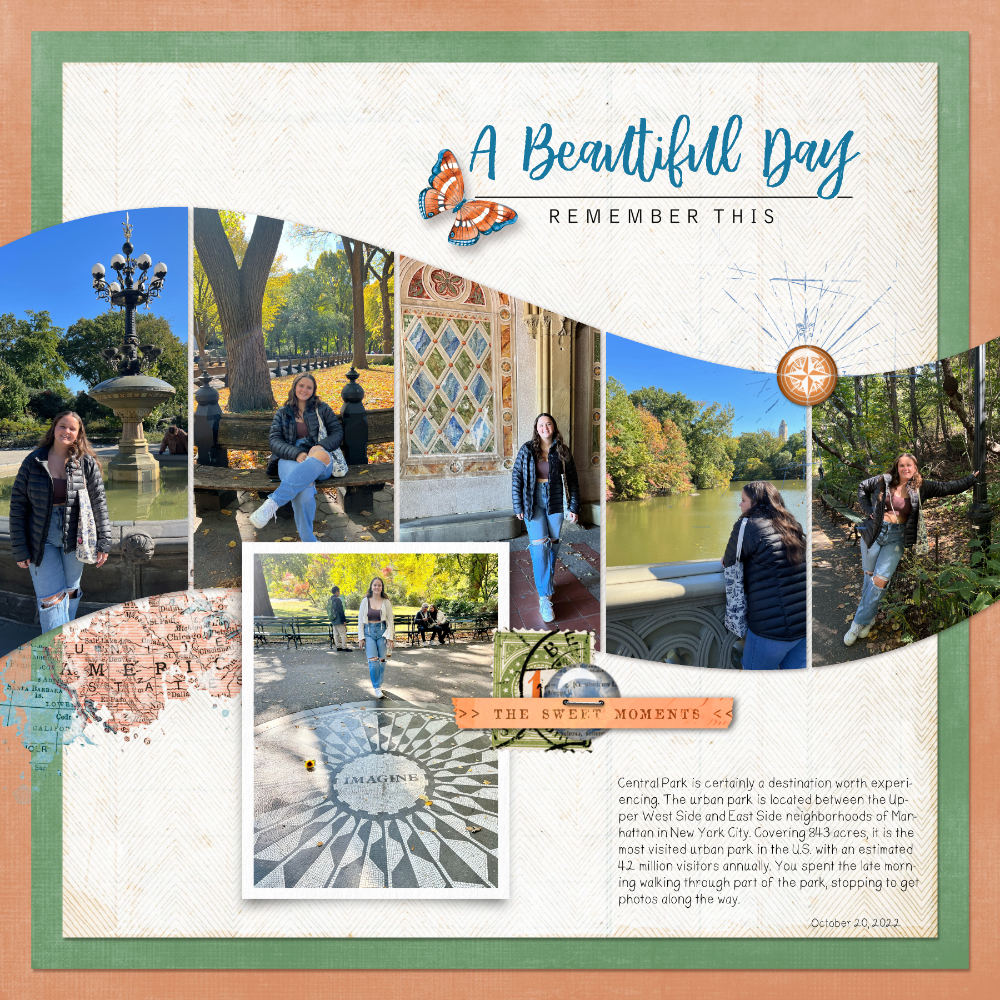 Products used on Valerie's page: Photo Strips Scrap Pack Layered Templates 01, Title Lines Brushes and Stamps 17, ARToptions Alena Ephemera, Vintage Artistry Everywhere Epoxies, Vintage Artistry Everywhere Ephemera, Classic Curled Photo Frames 07, Drawn Chevrons Paper Pack, Lightly Linens Paper Pack 20, Lightly Linens Paper Pack 11
Lori (lmaggs) designed this super sweet page with two great clusters in the corners.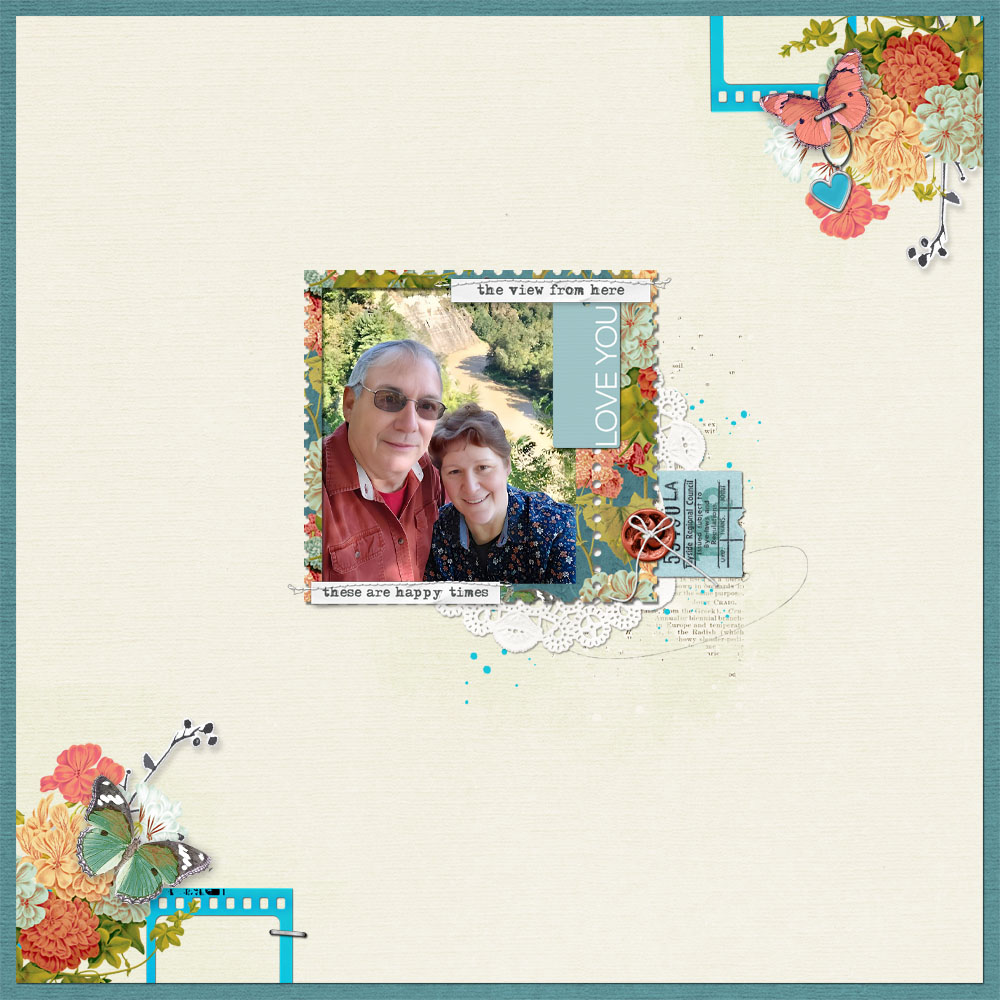 Products used: Curated Team Favorites Springtime Scrapbook Kit, Garden Stories 01 Scrapbooking Bundle, Classic Postage Frames 01.
I can't wait to see where the June Color Challenge takes you. Don't forget to upload your pages to the Color Challenge Gallery and post in the Monthly Challenge Thread to qualify for some great discounts in the store.