Fall Floral Template MashUp Challenge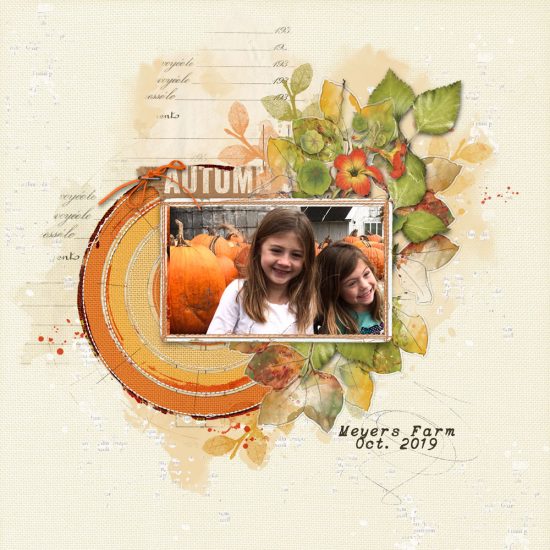 Last weekend, we bought some beautiful mums and decorated our porch for fall. The gorgeous colors of the flowers inspired me to choose two templates with fall flowers for the next Template MashUp Challenge. The challenge is to use the elements from the following templates to design your own fall floral page. You can add a few additional elements to complete your page.
Scrap Layers Layered Template 51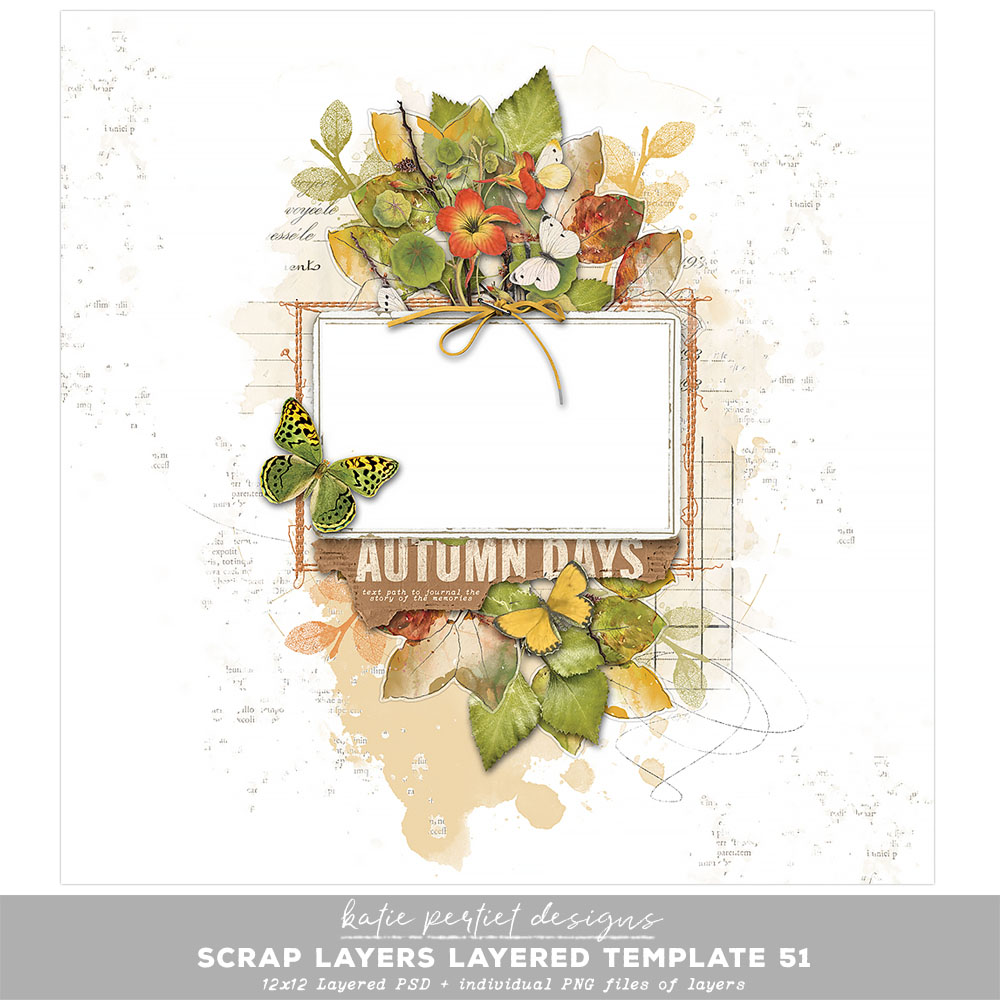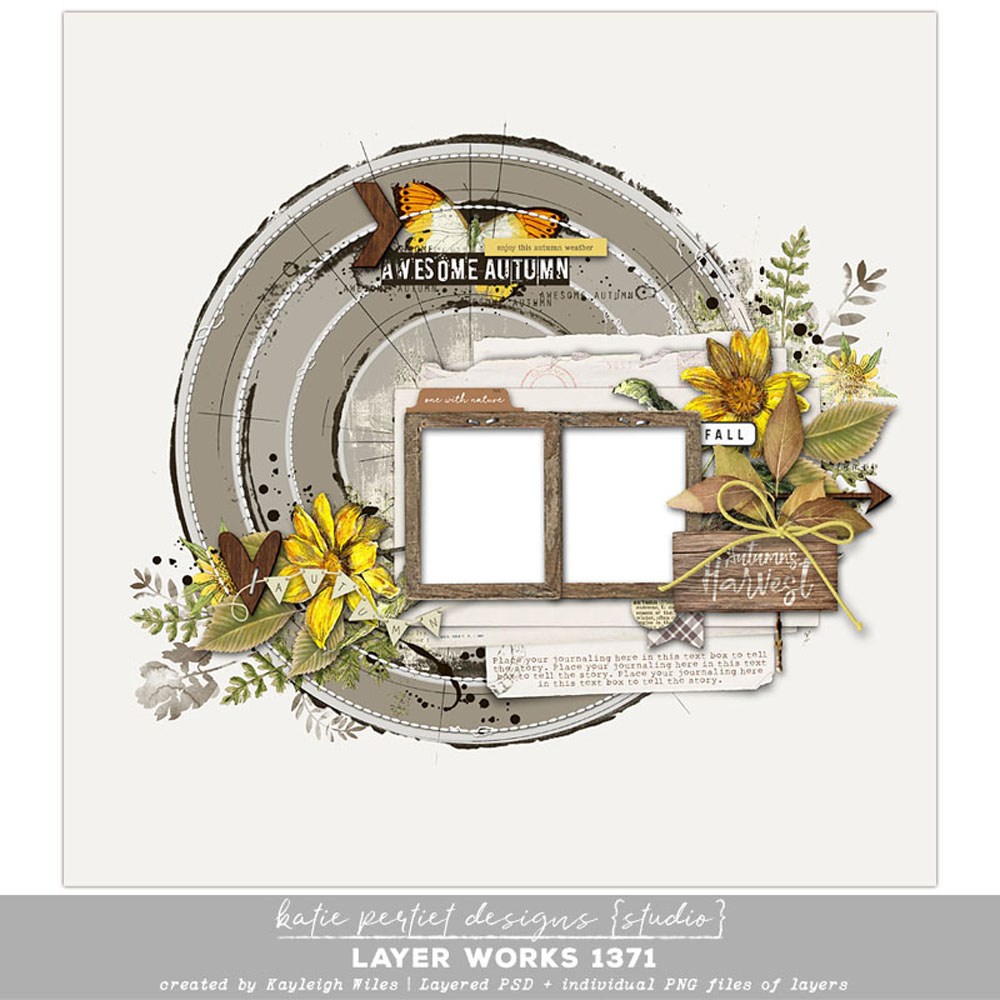 The first inspiration page is by Merrilee (digigrandma.) The textured paper she used made the perfect background for her beautiful page. She added a fitting quote and finished the page off with a great border. Such an eye catching page! In addition to the chosen templates, Merrilee used Malene Solids Paper Pack and Crumpled Cardstock Overlays No 3.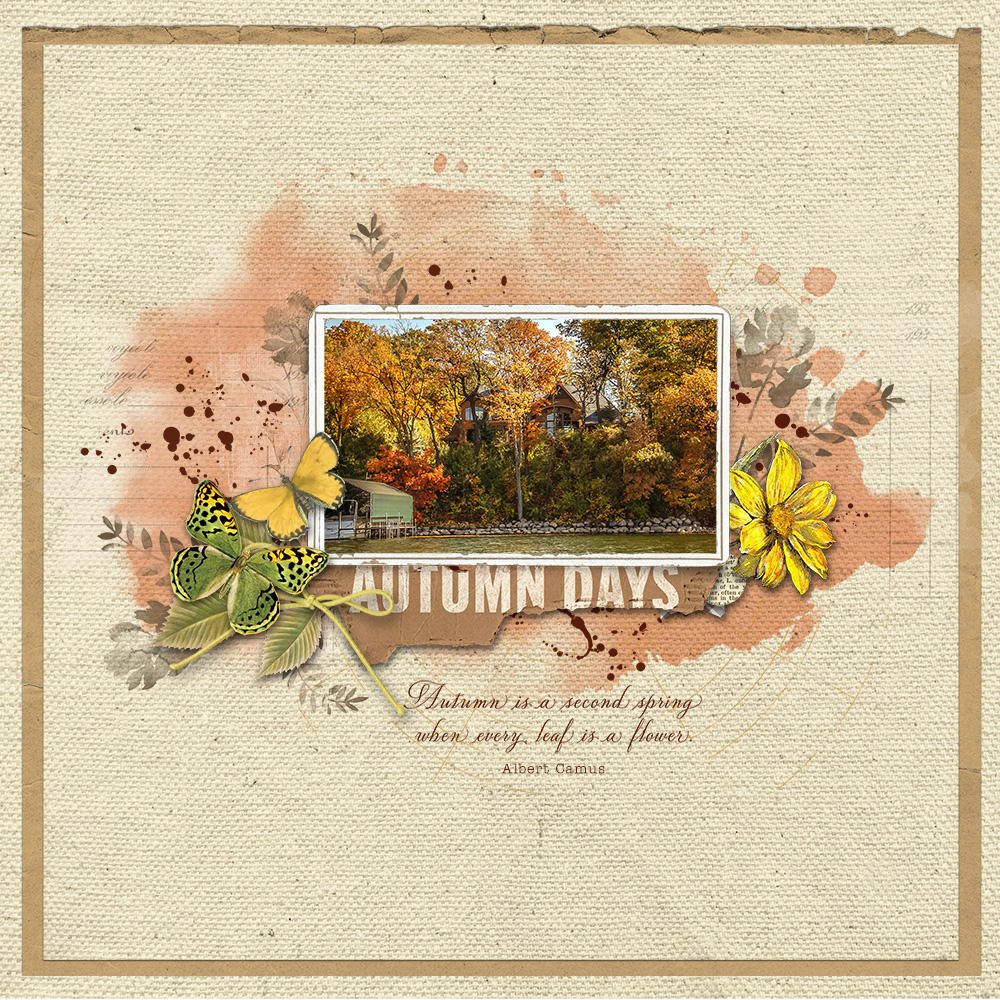 Sherry (digi371) designed this page with a frame of well chosen elements surrounding her adorable photo. The softness of her background are a perfect base for the vibrant colors of her photo. The textured papers (Plainly Woven Papers No 12) clipped to the circles add lots of interest to her page.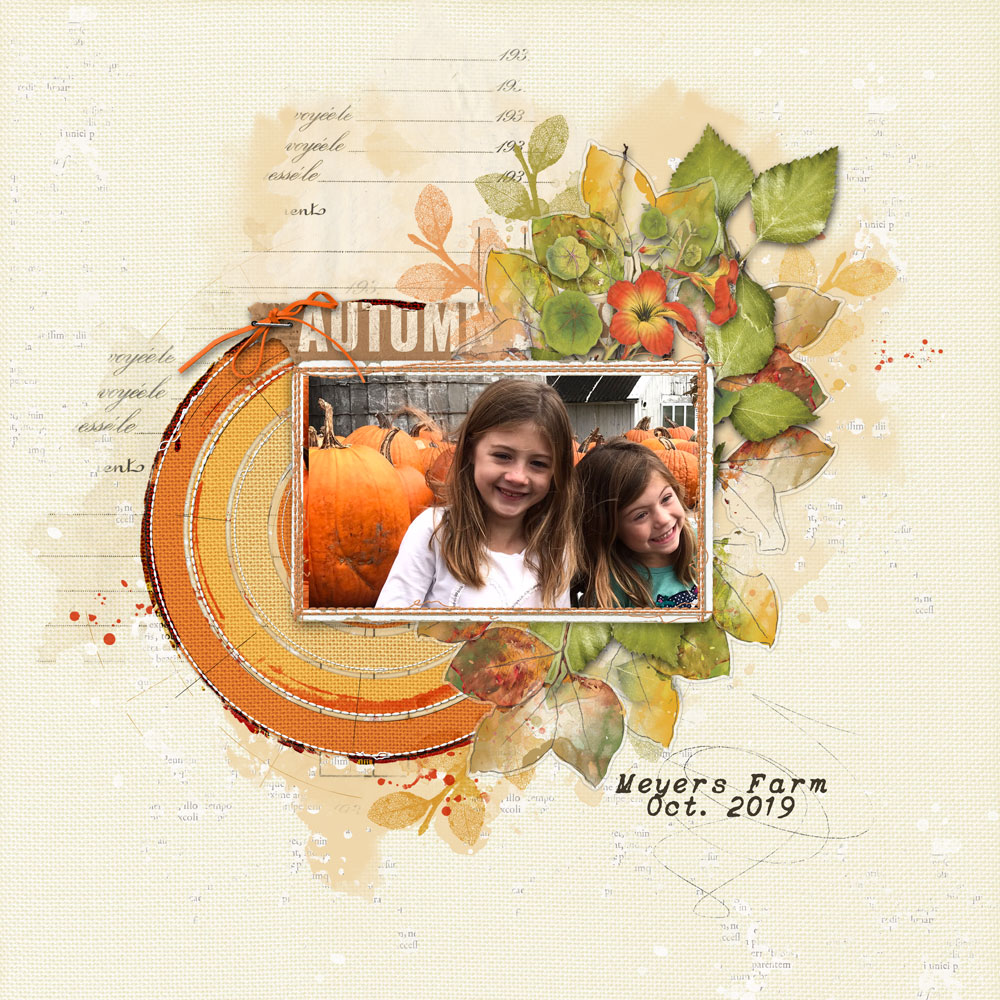 What a great photo and journaling by Stacia! The soft colors of the papers and elements she used frame her photo beautifully and make it the star.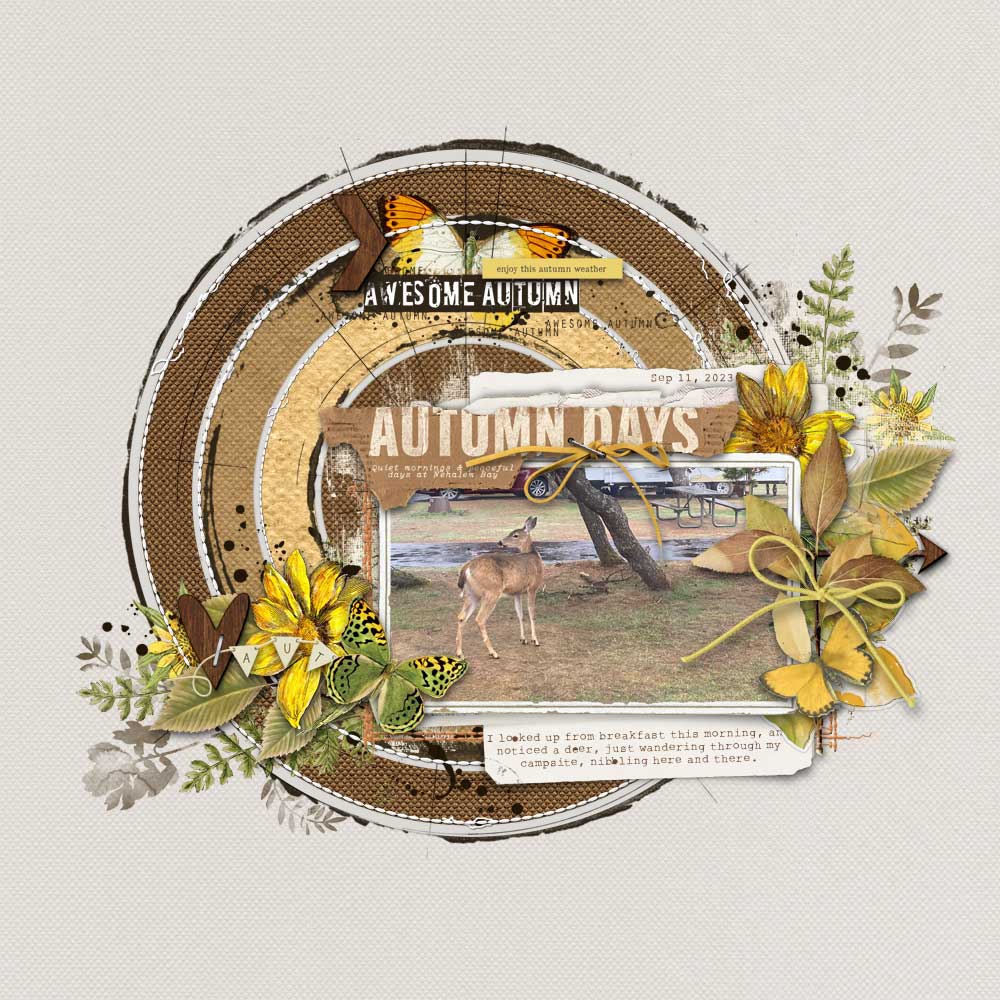 Valerie (nana_vg) started her page by using patterned papers in the background circles. So creative! I love the mixture of frames Val used for her adorable photos! In addition to elements from the chosen templates, Valerie used Palette Textures Paper Pack No 1, No 26 and No 27 and Curated Studio Mix 40.
For my page, I (grandmalynnie) decided to duplicate the circles to create a frame for this throwback photo of my grandchildren. I like the interest the ArtOption Plum Grove Addon Paper Pack added to the  background of my page.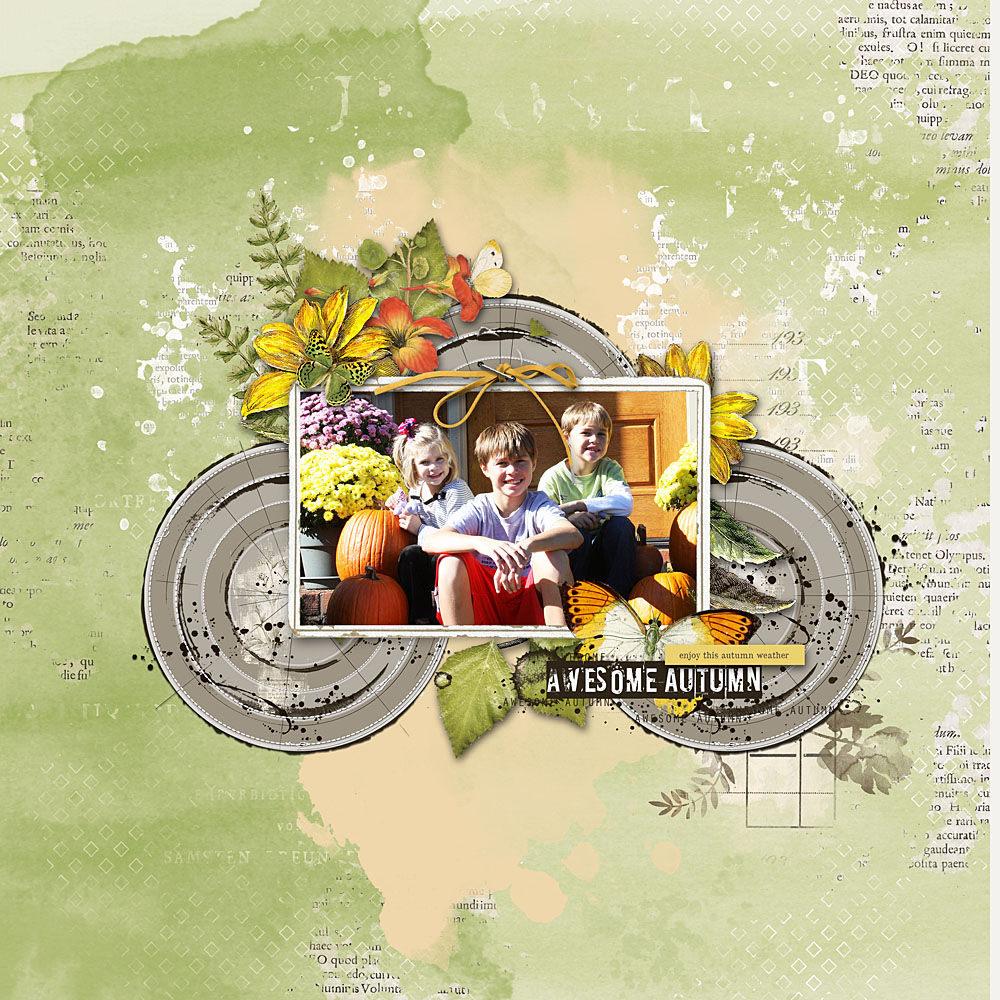 If we have inspired you to create your own Fall Floral page using these templates, post your page in the Template Challenge Gallery for everyone to enjoy. Also add a link to your page to the September Challenge Sign in Thread to earn a valuable coupon to the KPD store.