Curated Team Favorites Challenge: Salmon Creek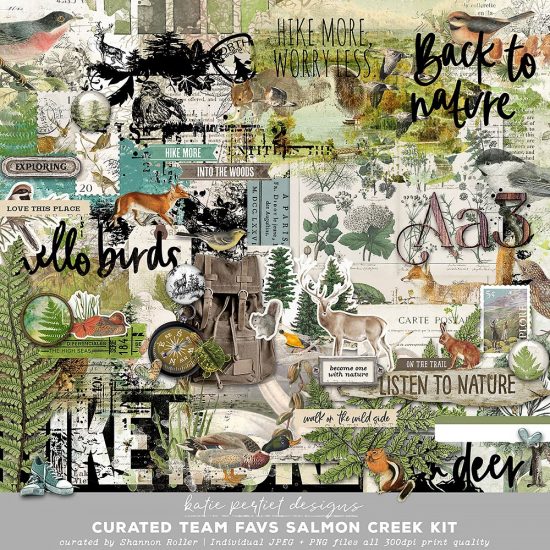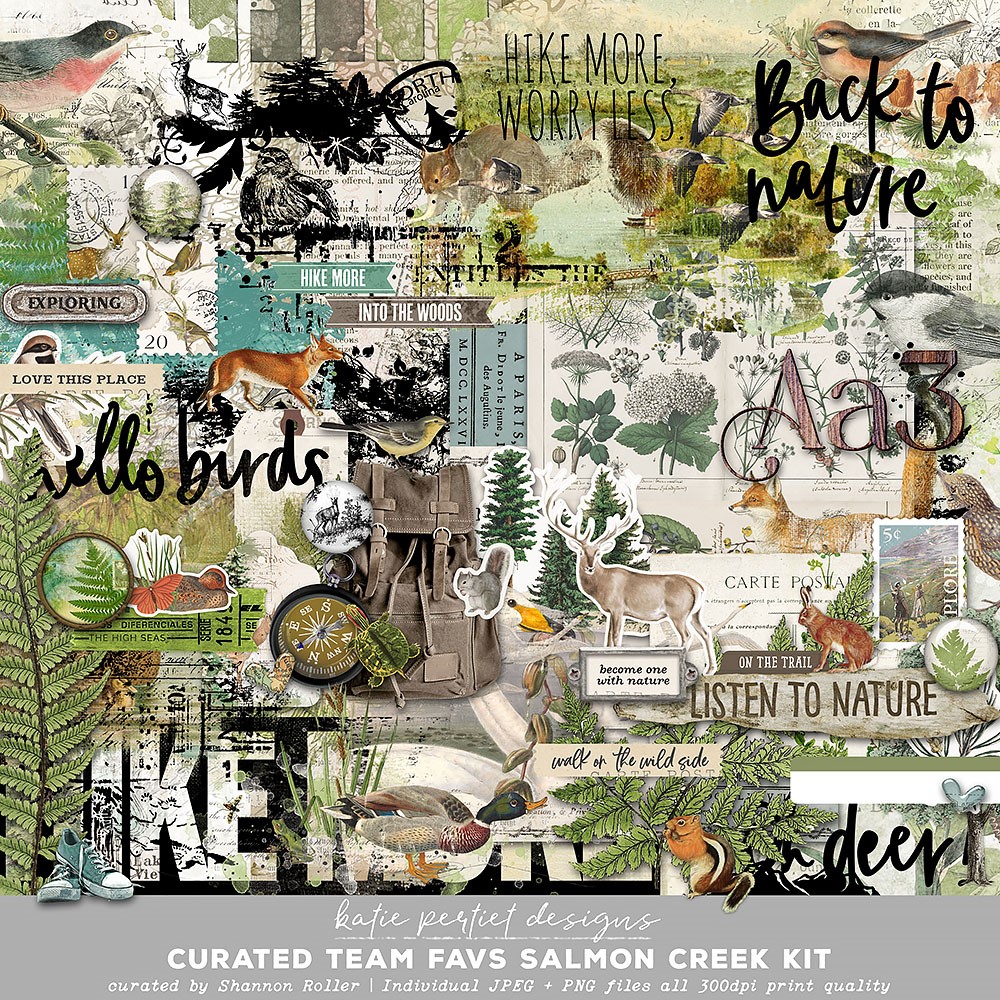 Shannon (shannonroller) here to welcome you to a new scrapbooking challenge.  As you may have noticed in the past couple of weeks, the Creative Team has started putting together some of our favorite products into themed kits.  For those of you that follow my gallery, you probably already know that I frequently scrapbook photos that I take on my Sunday morning walks, trips to the many wonderful parks in our area or that my husband or sons take on their hikes in the mountains.  I am truly blessed to be living in such a beautiful part of the country.  My Sunday morning date with my husband is to rotate going to a few of our favorite local hiking trails but my favorite is Salmon Creek–hence the name of the kit that I curated.  I am almost never disappointed when I go there because I get to see so much wildlife.  There are always a lot of birds, squirrels, bunnies, different varieties of ducks and Canada geese.  It is definitely fun seeing the babies on the ponds and creek in the spring.  I often wonder how those moms keep their ducklings (and goslings) in a row.  I see either blue herons or egrets almost every time I go but I never get tired of seeing them or trying to get a good photo of them.  I get really excited to see things that I don't get to see as often such as birds that aren't as common, swans, pelicans, otters, deer, raccoons, turtles, hawks, osprey, owls, and eagles.
I hope you enjoy the products that I put together for this kit as well as I do.  Here is a couple layouts I made using the products from this new Salmon Creek kit but you will find many more layouts that influenced my choices for the kit if you wish to peruse my gallery.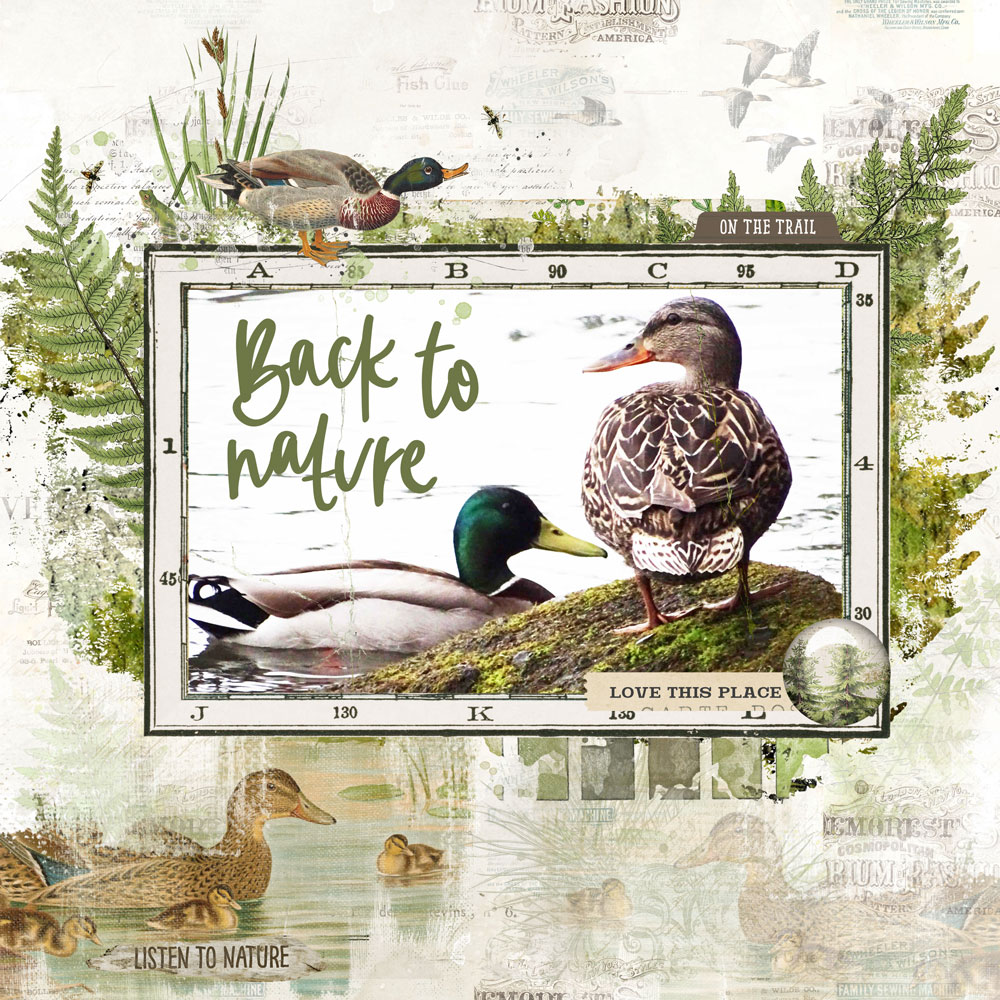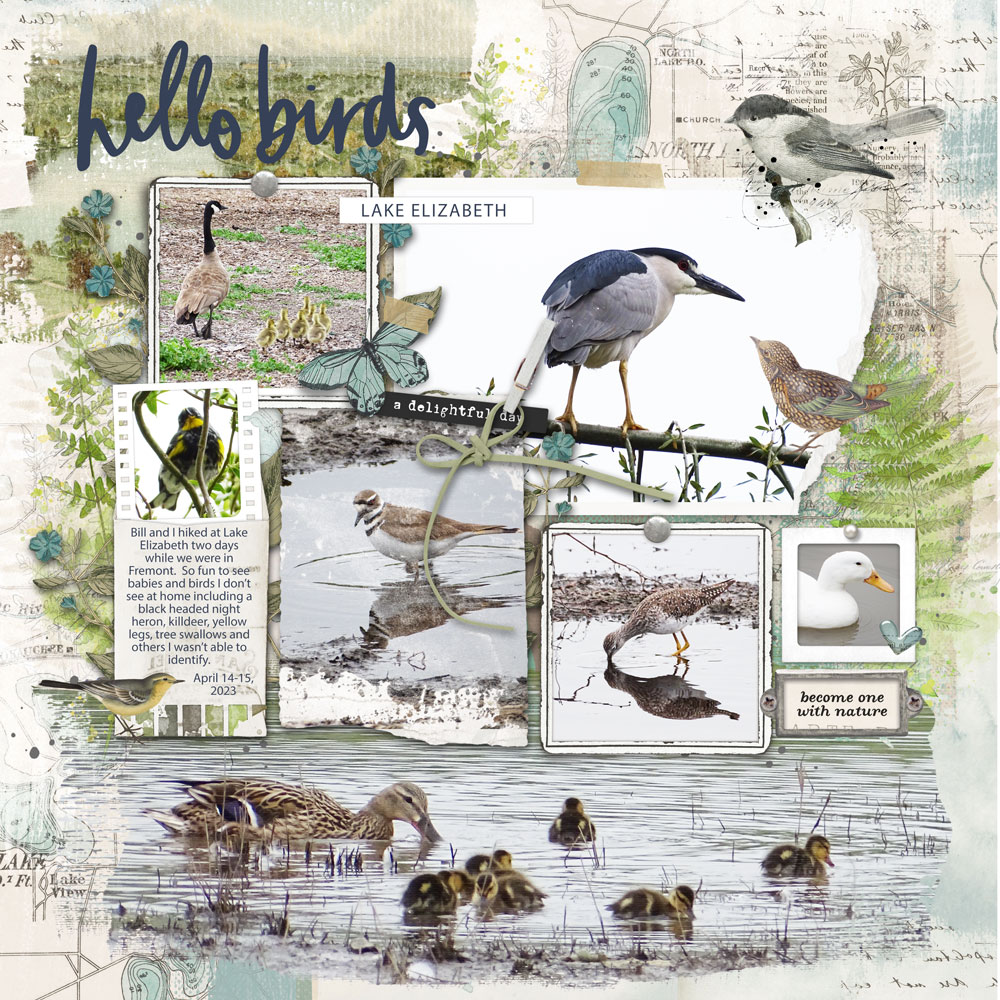 My challenge to you is to scrapbook your favorite hiking or wildlife photo(s) using primarily the products from the Curated Team Favorites Salmon Creek Kit.  There are plenty of options for scrapping animals and birds as well as elements and wordart for hiking photos that you can use to create your layout.  I hope you will share your layouts by posting them in the Scrapbook Challenges Gallery and the May Challenge Participation Sign-in Thread.
Can't wait to see what you come up with!
Shannon