All About You: Me and My Pet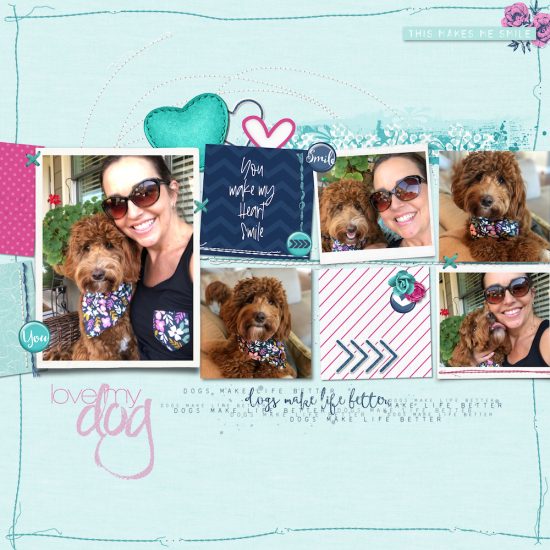 Hello, Addie (agoymerac) here with this month's All About You Challenge. This month's theme is, "Me & My Pet." Many of us post pages of our pets, but let's take it a step further and include yourself in the photo and page! These pages are about YOU after all! Don't have a pet? Don't let it stop you from telling some sort of story with a page. Maybe a type of pet you'd love to have or a friend's pet or a pet from your past. Just let the challenge take you where it may!
As always, the team was a huge help in creating amazing pages! First up, Cori (CoriK), made this adorable, playful page documenting her and her dog, Ellie, in matching outfits! How cute is that?!?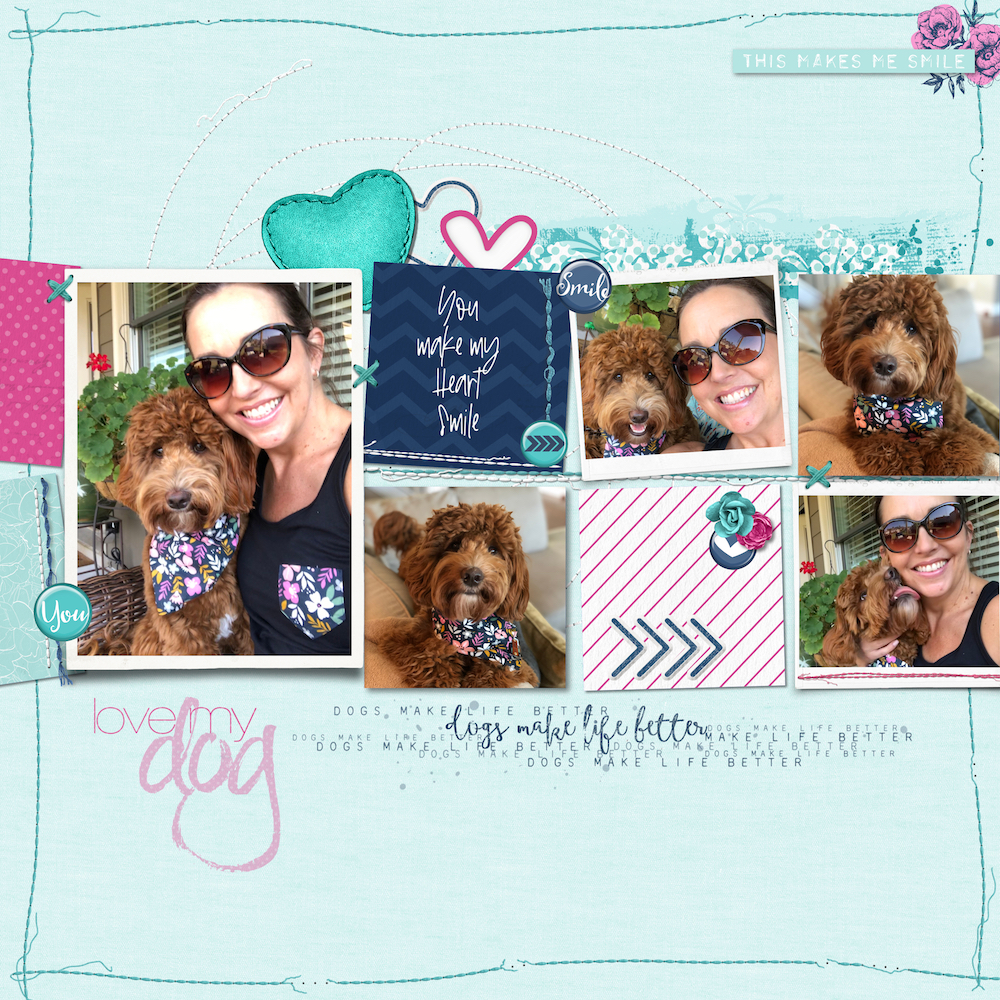 Supplies Cori used: Cully Scrapbooking Collection, Lemon Twist Element Pack, Miles Between Us Stamp Pack, Curated Team Scrapbook Mix 18, Twisted Stitches 03 Neutrals, and Big Bottom Lift Classic Photo Frames 01.
Next up, Mel (Britgirl) knocked it out of the park with this amazing page of her with her two horses, Puzzle and Whiskey.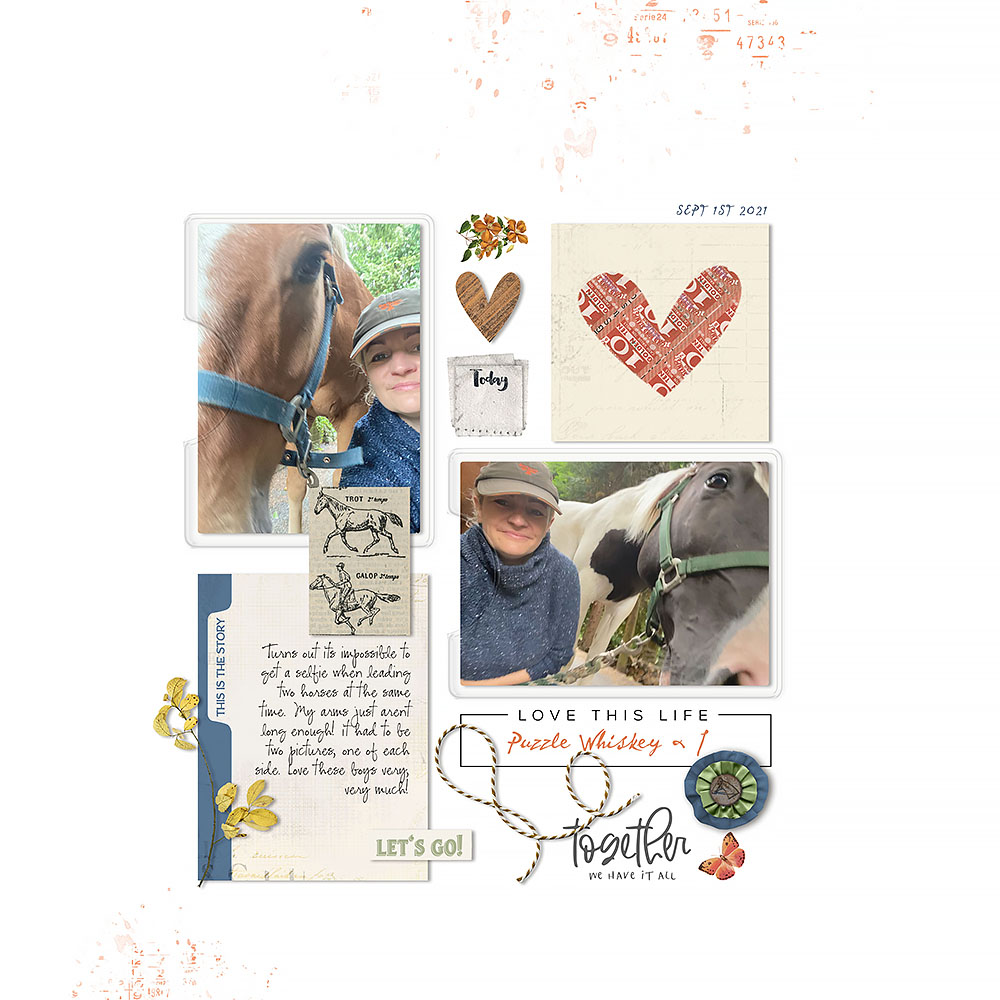 Supplies Mel used: Junk journal college sheet 1, Ephemera remnant strips 5, Bridle creek, Forever fall elements, Negative sleeves no 4,  Great escape journal cards, Great escape bits and pieces, Ancestry pocket cards 4, Stamp sets Love, Vintage traveler little stickers no 2, Farm house garden stamp set, Vintage farmhouse garden Garden bits,  and Wild Horses.
Finally, I made a page of my dog, Mazie, and I over a 9 year span. I always love a then/now page!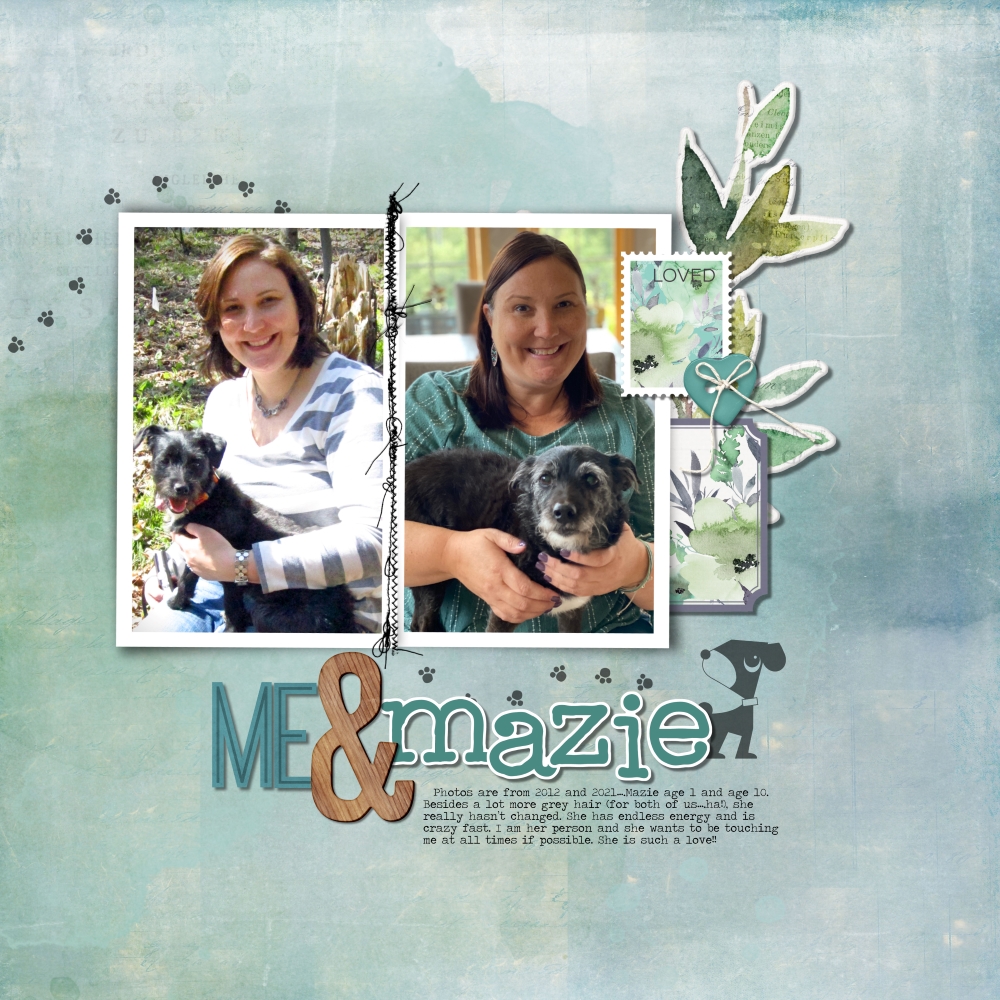 Supplies I used: ARToptions Mini Mix 15, Stitched Frame Clusters 02, Puppy Power Brushes and Stamps, Fall Market Scrapbook Element Pack (alphabet), Wood Veneer Alphabet 21, and All My Love Element Pack (alphabet).
I can't wait to see pages about you and your pets!
Remember to post your page in the All About You Challenge gallery as well as in the September Challenges sign-in thread in the forum.
Happy scrapping! – Addie (agoymerac)