Ad Inspired September 2023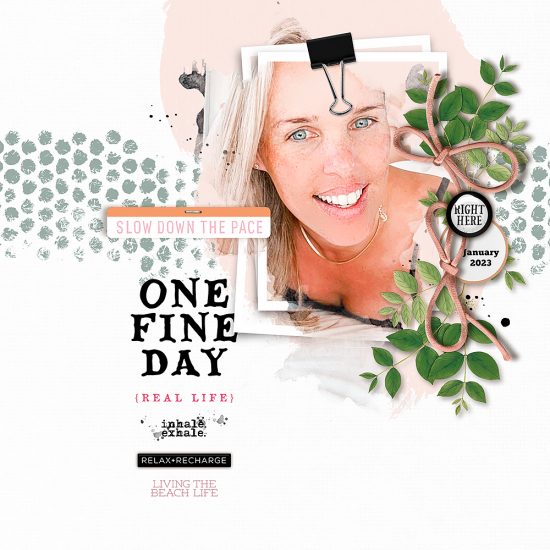 Hi, Cori here filling in for Addie and this month's Ad Inspired Challenge. I came across this cool ad that I thought would be fun for some scrapping inspiration. Here are some ideas to draw from: the photo mask designs, the dot grid, the neutral colors, the greenery, and the mix of fonts.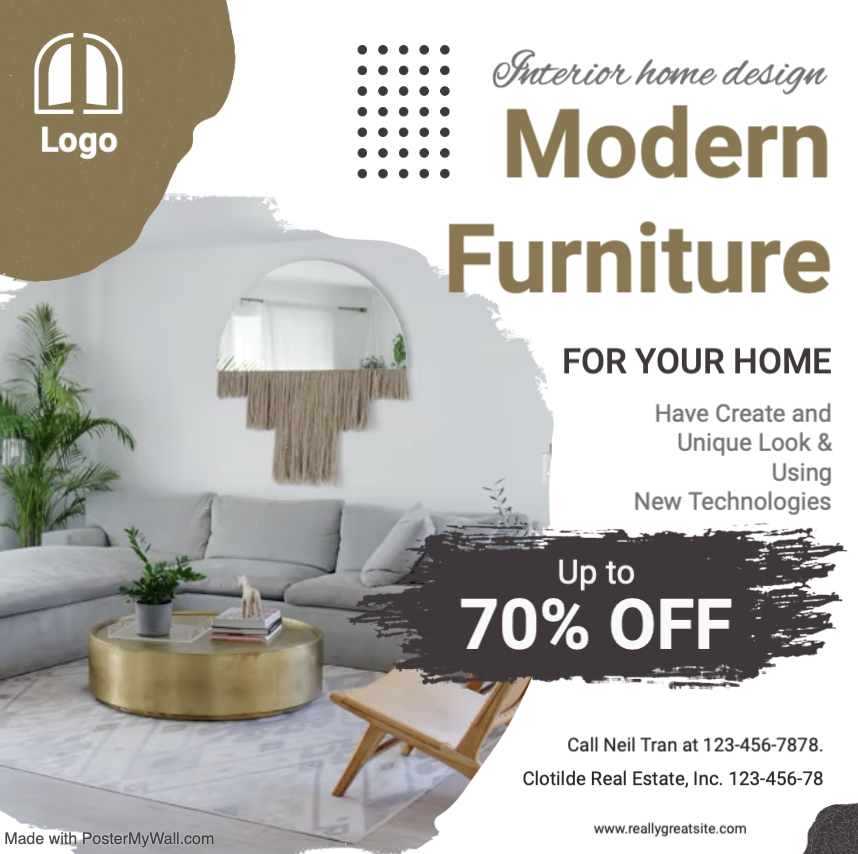 Katie has generously provided some fabulous freebies for us to use. You can download them here: FREEBIES
The team was a huge help and provided some amazing pages. First, Liz (@lizziet) created this gorgeous page.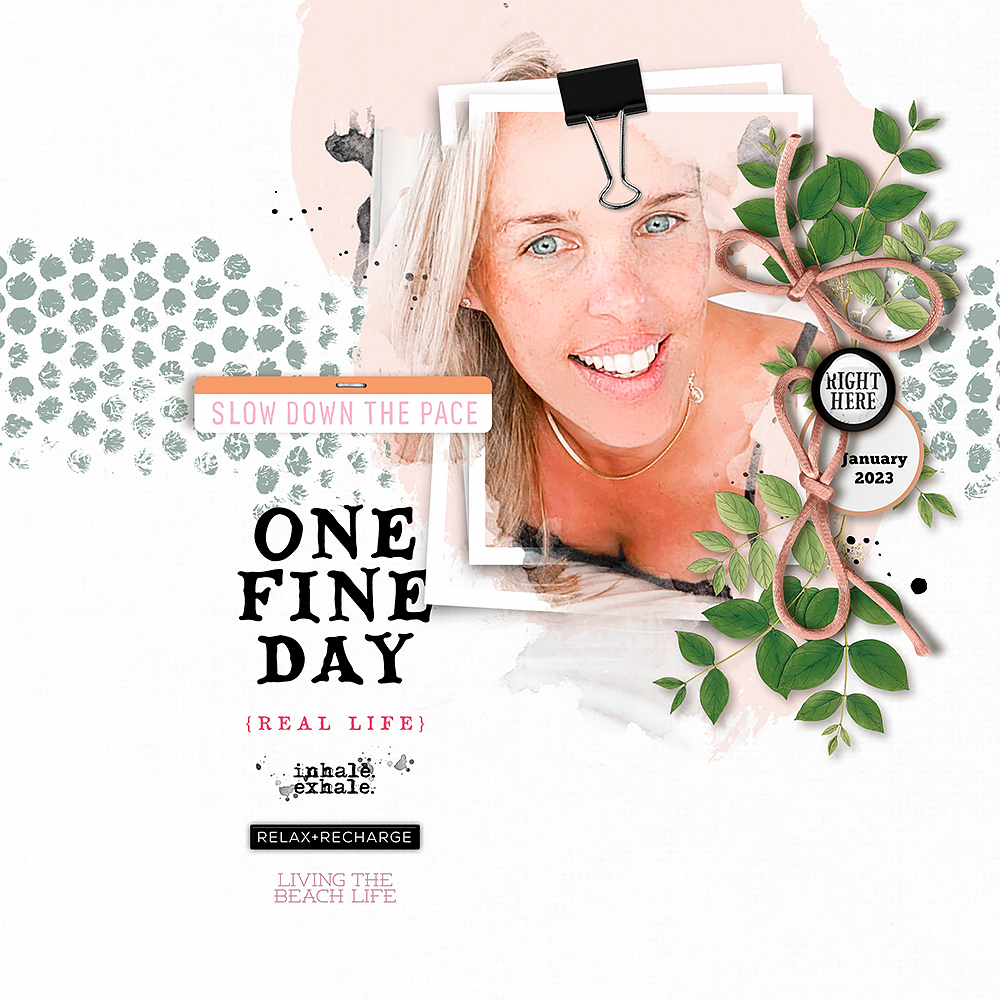 Supplies Liz used along with the Challenge Freebies: Spill Frame Layers 06, Coastal Memories Element Pack, Color Swatch Blossom Transfers 06, Cottage Charm Element Pack, Good Life Favorites Layered Template (foliage), Lemon Zest Solids Paper Pack, Spectrum | Gardenia Ephemera Plus Pack, Splatters Brushes and Stamps 03, Vintage Artistry Sunburst Chipboard Words, Vintage Artistry Sunburst Sentiment Transfers 01, Vintage Artistry Sunburst Sentiment Transfers 02, Vintage Artistry Sunburst Wishing Bubbles, Vintage Artistry Nature Study Sentiment Transfers 02, and Vintage Farmhouse Garden Element Pack.
Next, Valerie (@nana_vg) was inspired to make this sweet page.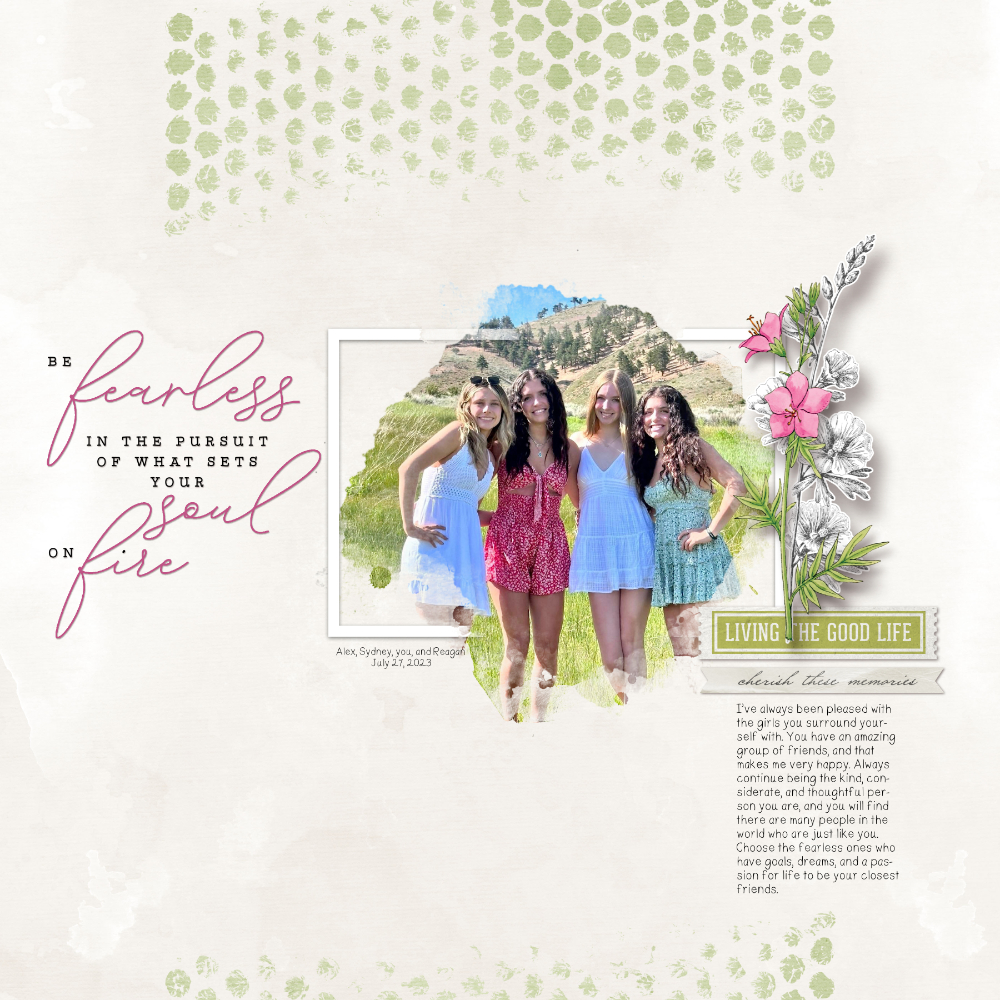 In addition to the Challenge Freebies, Val used: Color Swatch Blossom Ephemera, Curated Team Favorites Garden Kit, Spill Frame Layers 29, Beauty of Dreams Brushes and Stamps, Palette Textures Paper Pack 23 (green paper clipped to dot brush), Palette Textures Paper Pack 10 (background), Terra Botanica Kit (word strip), and Faringdon Scrapbooking Kit (word strip).
Next, Kathy (@blackkathy) created this precious page.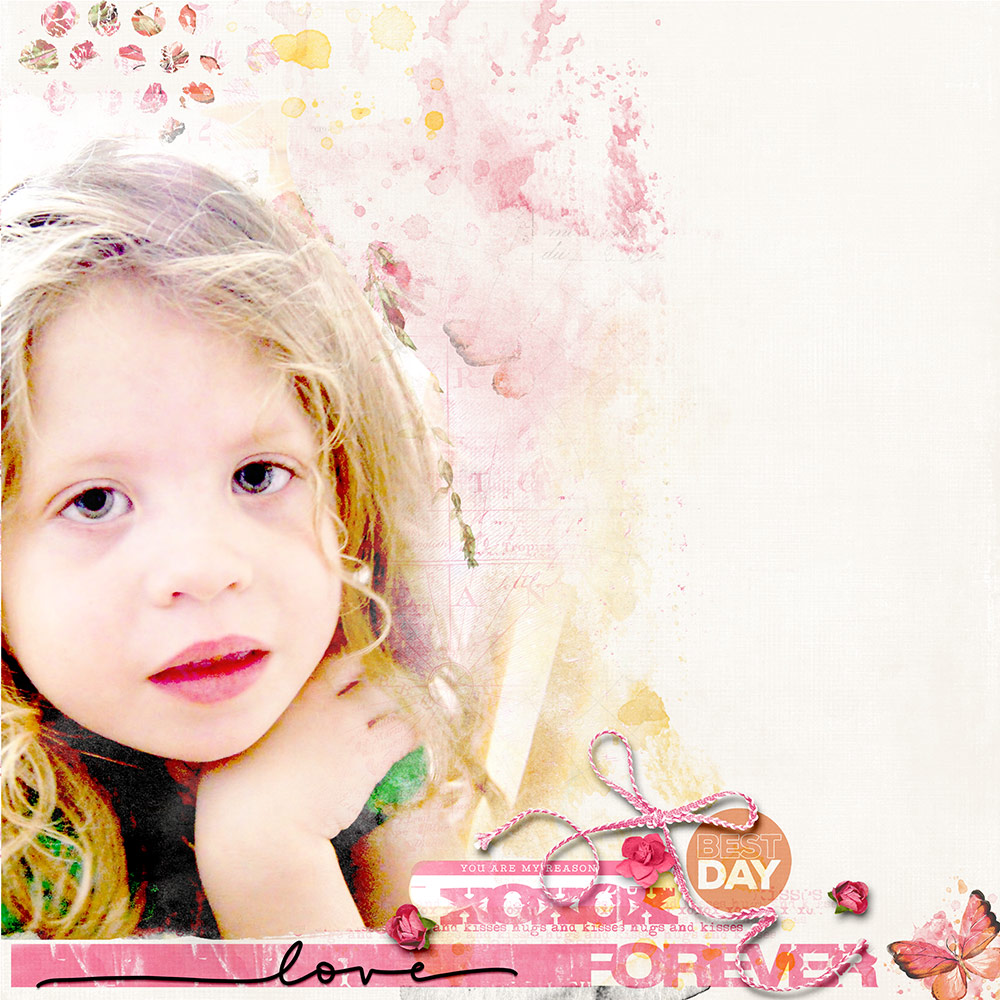 In addition to the freebie from Katie, Kathy used: Lightly Linens 1, Vintage Artistry Sunburst Papers1, Vintage Artistry Sunburst Transfers 2, Color Essentials Pink Ribbons and More, Watery Photo Masks 18, Partial Page Mask 5, Bold and Outlined 3, Blocked Out Words 1, All You Need 7, and Hand Drawn Love Lines.
And lastly, I created this page of my cute pooch.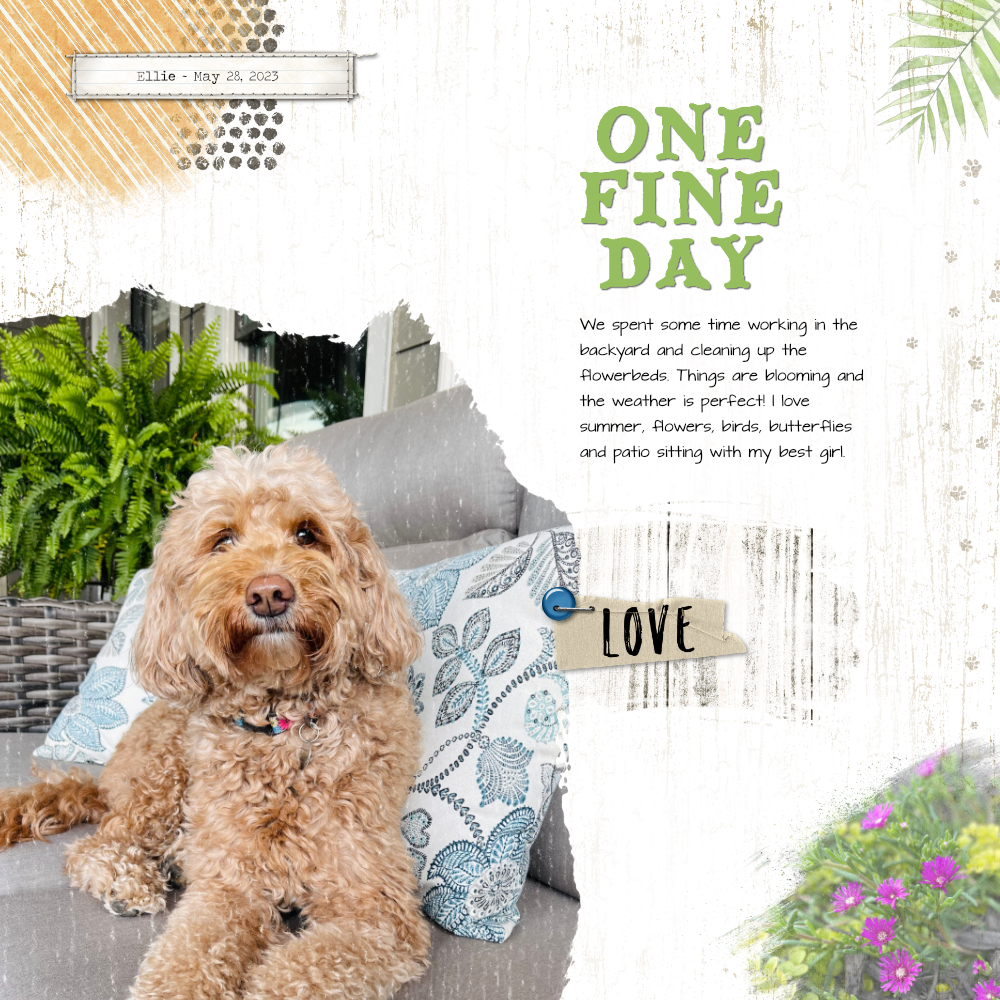 In addition to the Challenge Freebies, I used: Cabana Whites Paper Pack, Masking Words No1, Watery Photo Masks 26, Curated Team Favorites Storyteller Scrapbook Kit, and Curated Team Scrapbook Mix 18.
I hope you feel inspired to join this Ad Challenge and create a page of your own! Remember to post your page in the Ad Inspired Gallery as well as the September Challenges Thread in the forum.
Happy Scrapping and see you in the Gallery!
Cori