A Back To School Template MashUp Challenge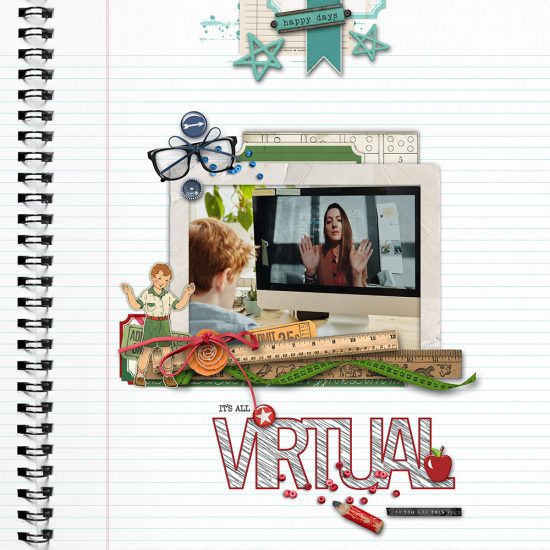 It's getting to be that time-time for going back to school! For this week's Template MashUp Challenge I have chosen two great templates with a back to school theme to help you scrap those important photos and events! The following two chosen templates will be included in this week's sale!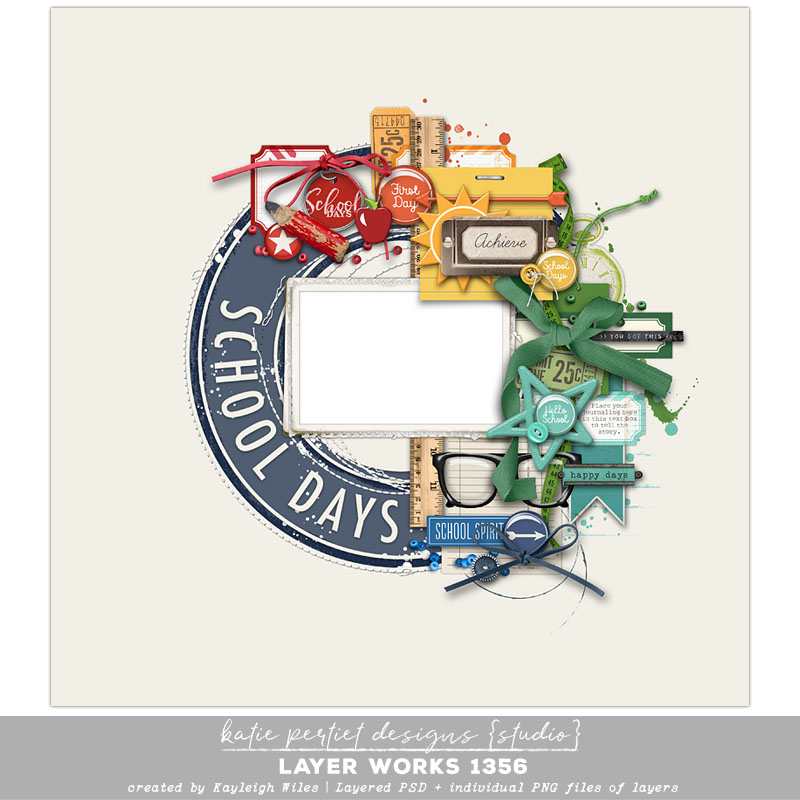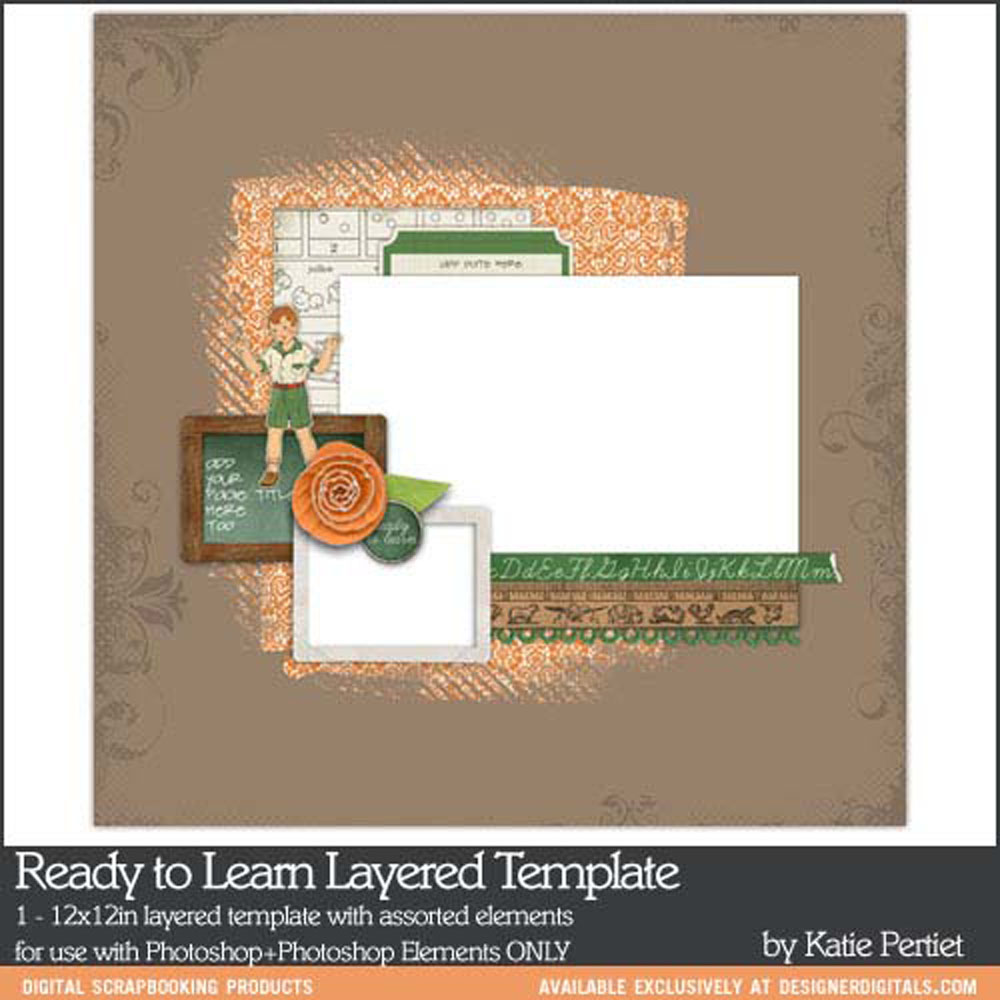 Our Creative Team has put together five excellent and diverse pages to provide inspiration. The first is a very timely page by Kathy (blackkathy). How many of you have had an experience like hers? I like her use of the Bound Paper to add to the school theme.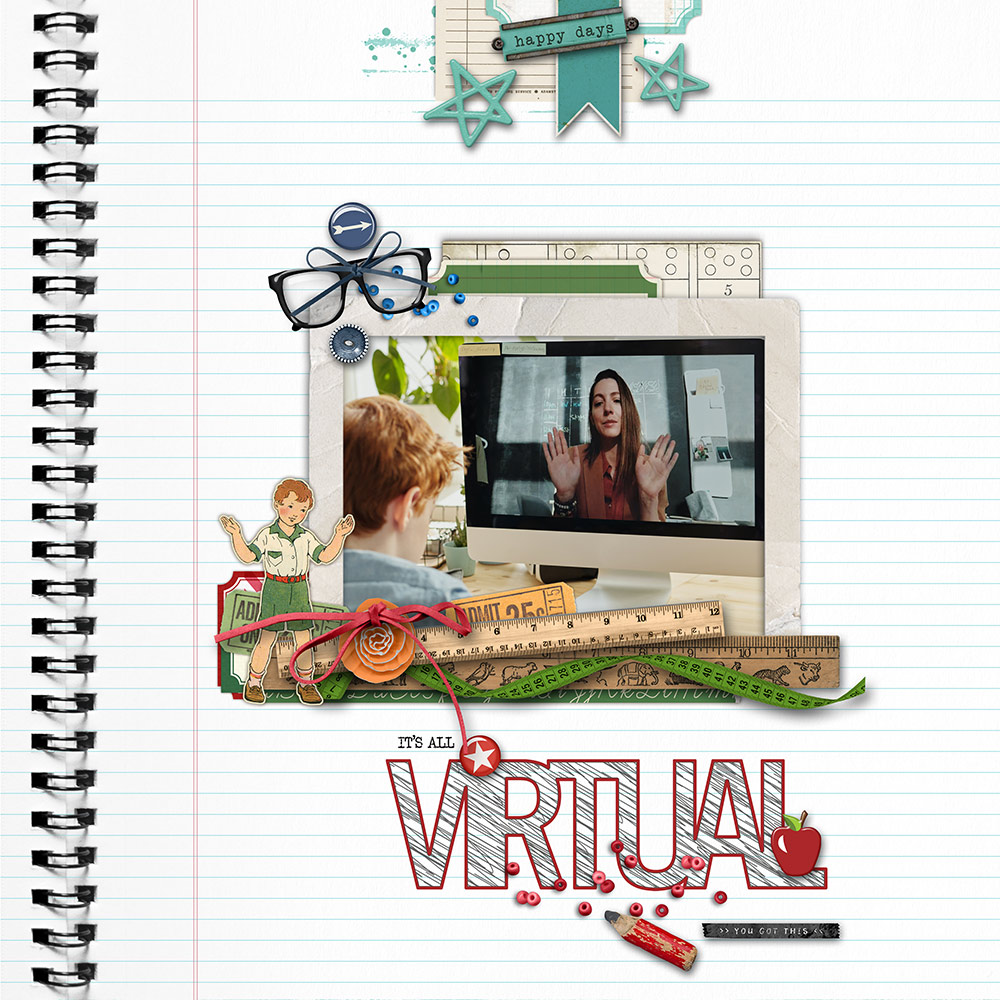 Four of us went back a bit in time to tell the story of back to school times remembered. Julie (maggiemae) scrapped the cutest photo of her daughter's first day of first grade! She doesn't look at all nervous to be going to a new school!
Merrilee (digigrandma) was extremely creative to scrap this page of wonderful memories from her own back to school days. Who said a great scrapbook page needs a photo? Not Merr!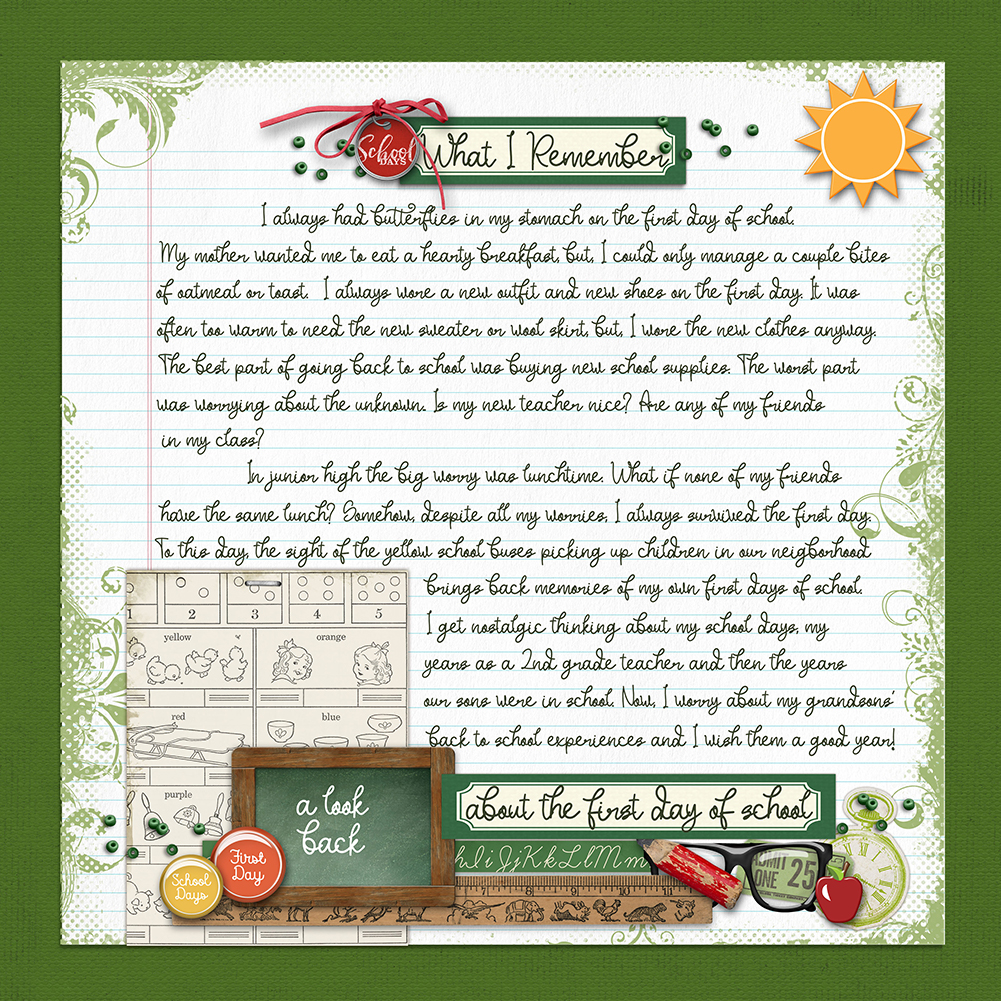 I was hoping someone would use that circle from the Layer Works Template and Cori (corik) used it perfectly to tie together these two photos (many years apart) of her adorable boys!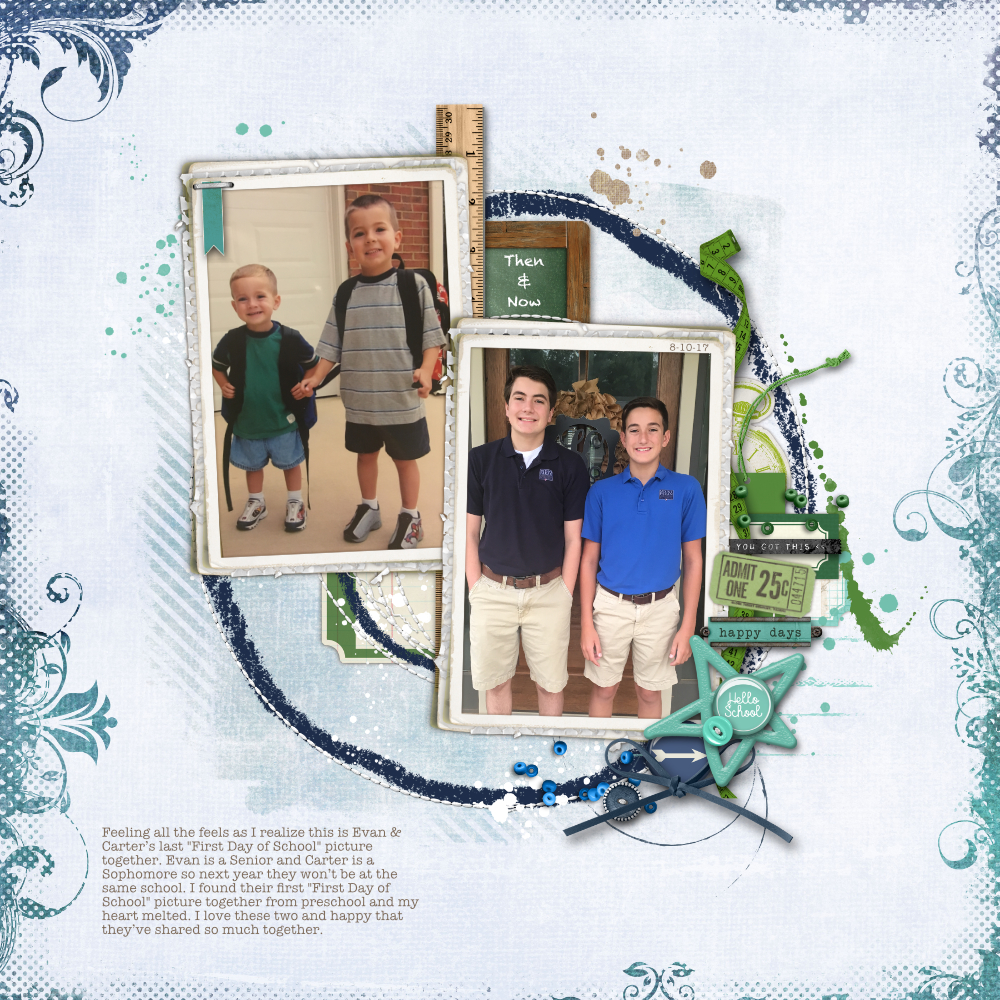 I [grandma lynnie] also scrapped a then and now page of my grandchildren on their last first day together. They are both so grown up! Where did those years go!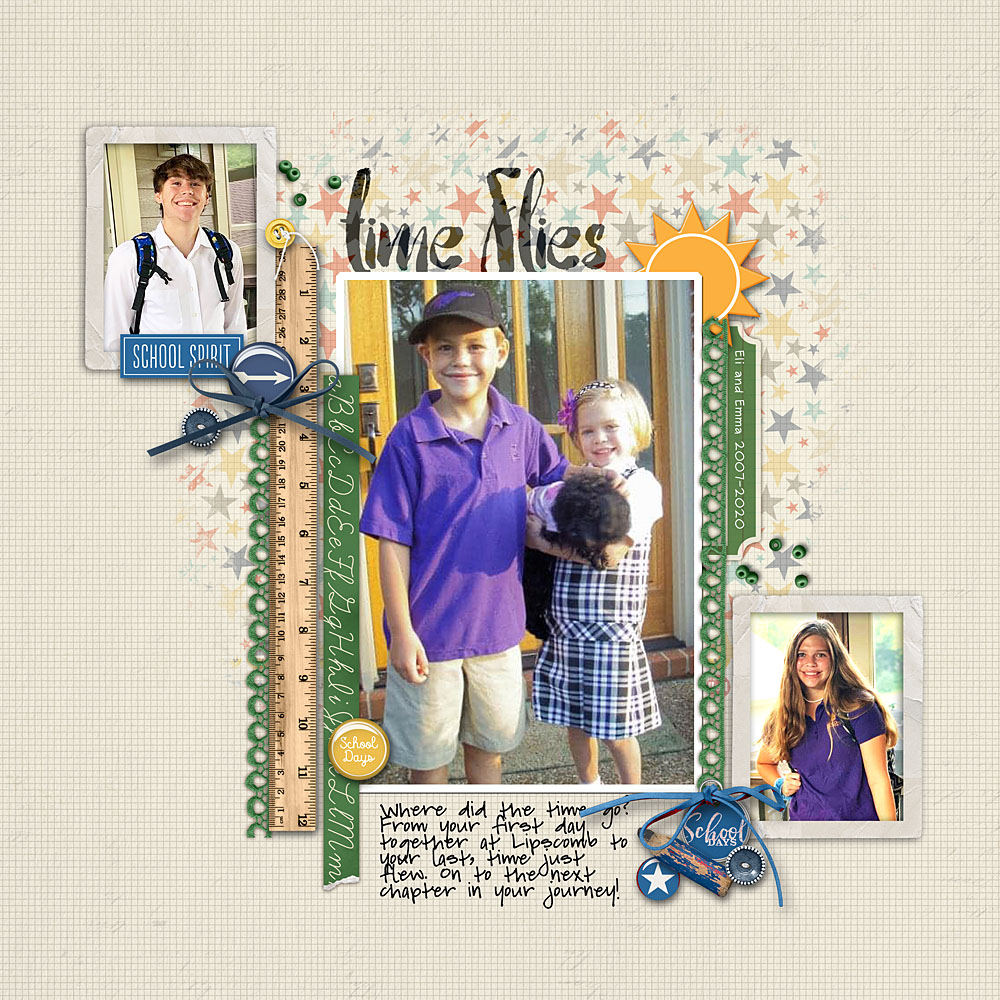 I hope these special templates and wonderful inspiration pages will give you ideas for scrapping your own back to school pages! We'd love to see your page in the Template Challenge Gallery. Add your page to the August Challenge Sign In thread to earn a valuable coupon to the KPD store!