Template Mashup: Random Photo Memories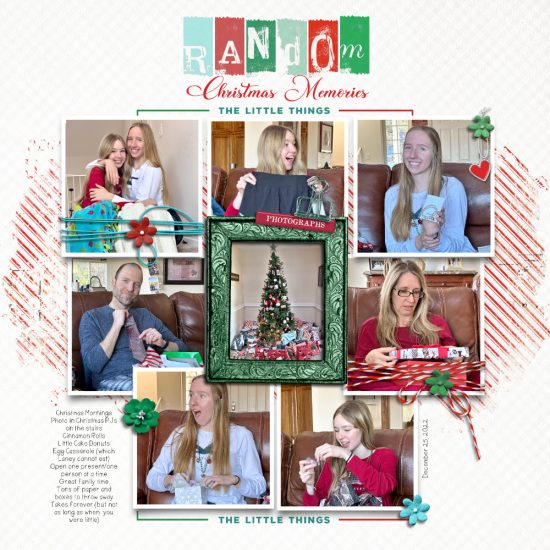 Hello, everyone! I (digigrandma) am back with the first Template Mashup for 2023. I chose two templates I think you'll enjoy mashing because of the multiple photo frames, several journal spots, cool alphas spelling out a title and word art to fit most collections of photos you might choose to include. 
The templates for this Mashup are: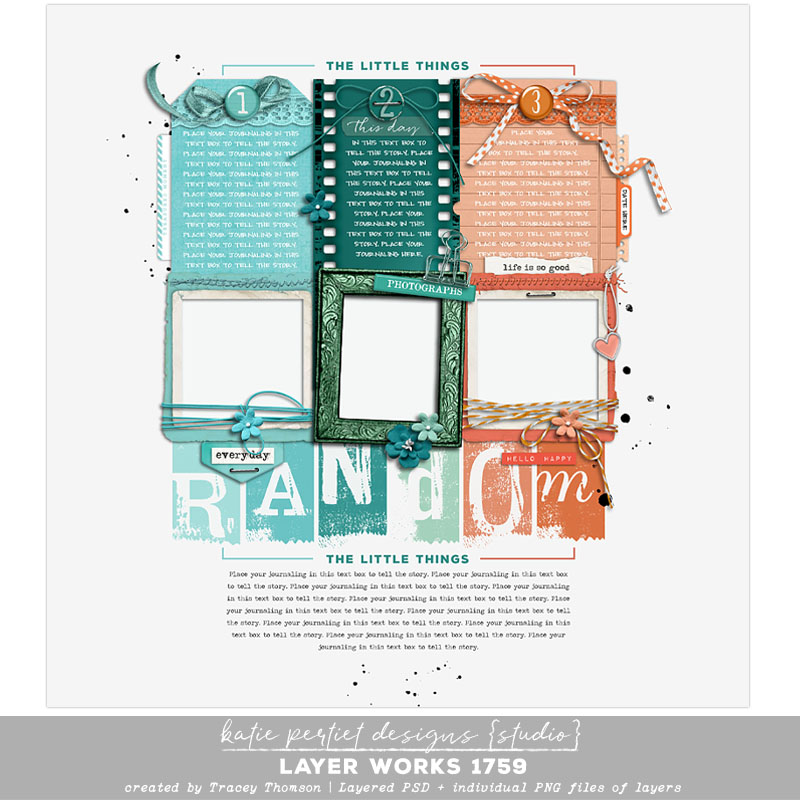 And
Scattered Pictures Vol 03 LT 01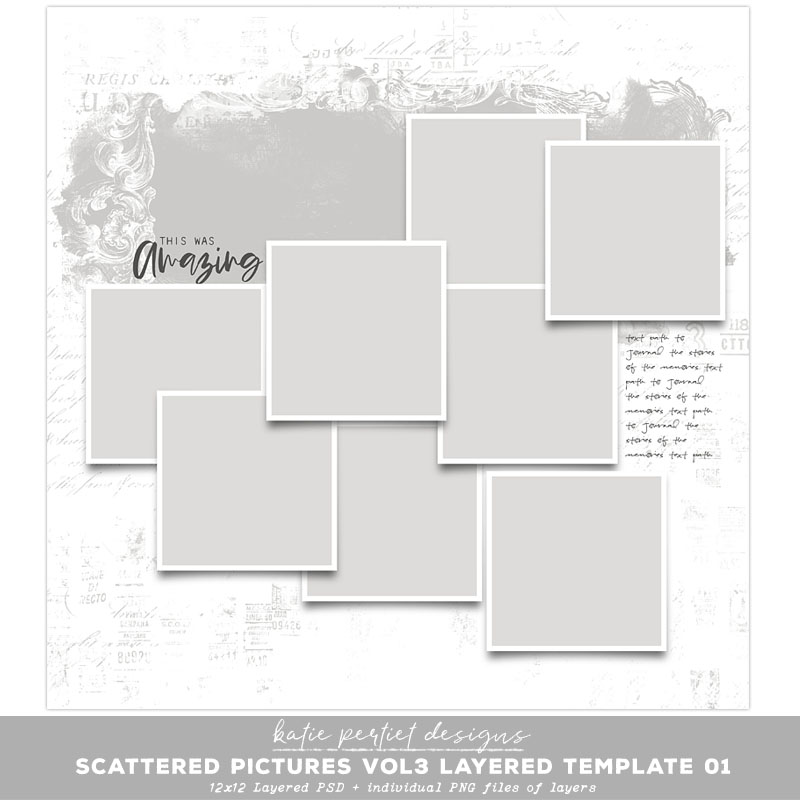 The challenge is to pick and choose parts of each template and rearrange them into a new design of your own. Add whatever papers or extra designs you need to complete your page.
It's really fun. I urge you to jump in and try it!
The templates will be included in the Thrifty Thursday Sale.
Now, for some examples of mashing! These layouts were created by the Creative Team.
Valerie (aka nana_vg) never misses a chance to Mash templates for this challenge. I was delighted to see her use the templates to create a page of random Christmas memories. Great title, fun candid photos with a center photo of her Christmas tree framed in the fancy green frame. ArtOptions Holiday Wishes Remnants and White on White Paper Pack 02 complete Valerie's page.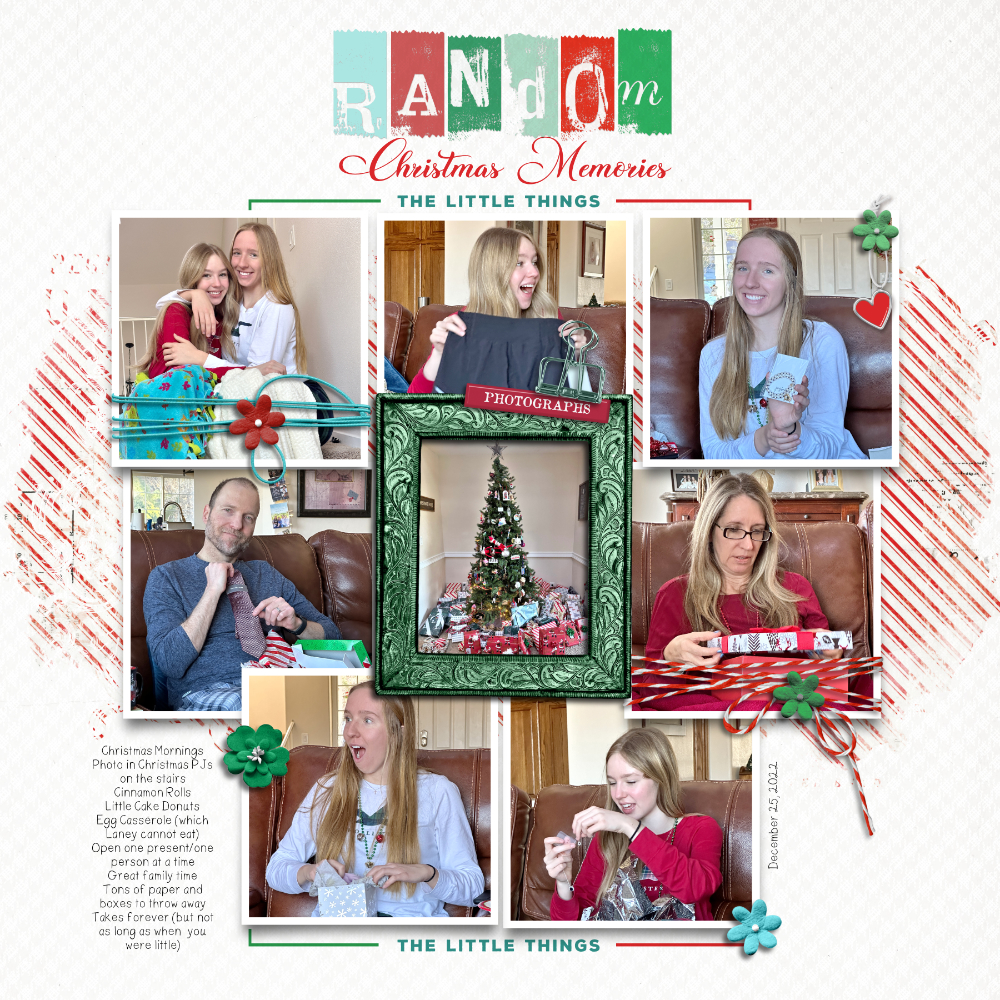 Maureen (aka Maureen Reynolds) gathered a collection of photos that document the various hair styles her granddaughter has worn this past year. It's a fun theme for a page.
Maureen's supplies Classic Cardstock Buttercup, Color Study Orange Paper Pack, Defined Clippings Megapack 01 Brushes and Stamps and Fine Line Borders No 11.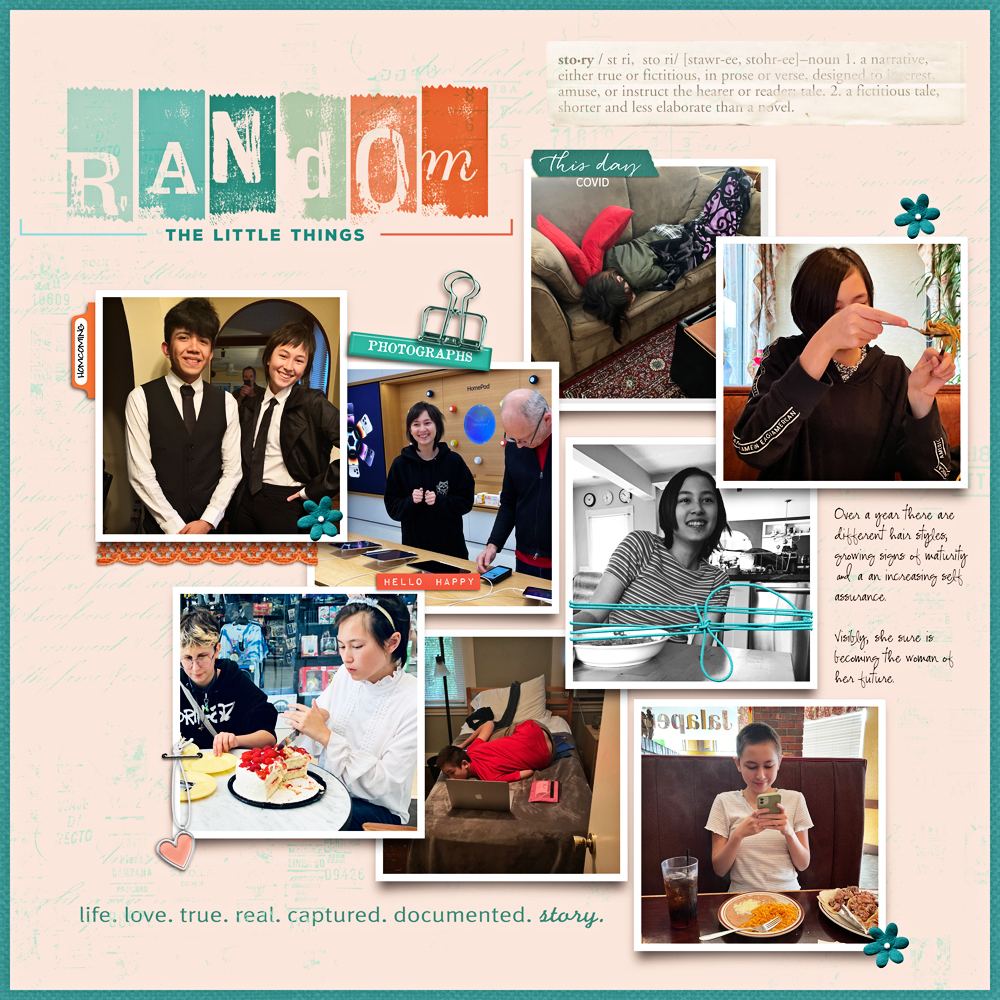 Liz (aka lizziet5) gave her mashup an original twist! She took just one of the alphas to use as her starting point for a design that includes two adorable photos of her granddaughter, little Ayla. So clever to say "A is for Ayla and Amazing". A paper from Lemon Zest Solids completes Liz's page.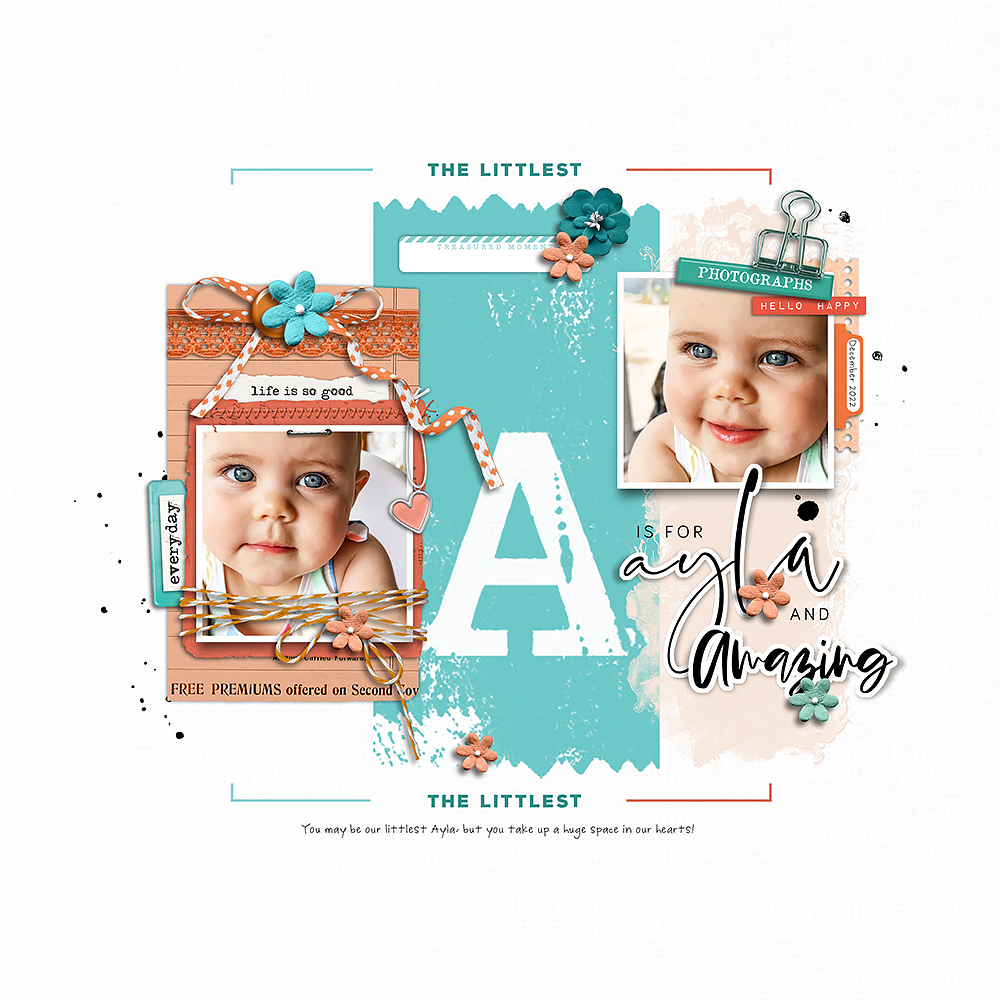 My photos are truly random! They are all recent photos from last December. I loved changing the colors of the alphas from one template and using the photo frames from the other template for my Mashup. A paper from Palette Textures 02 is my background paper.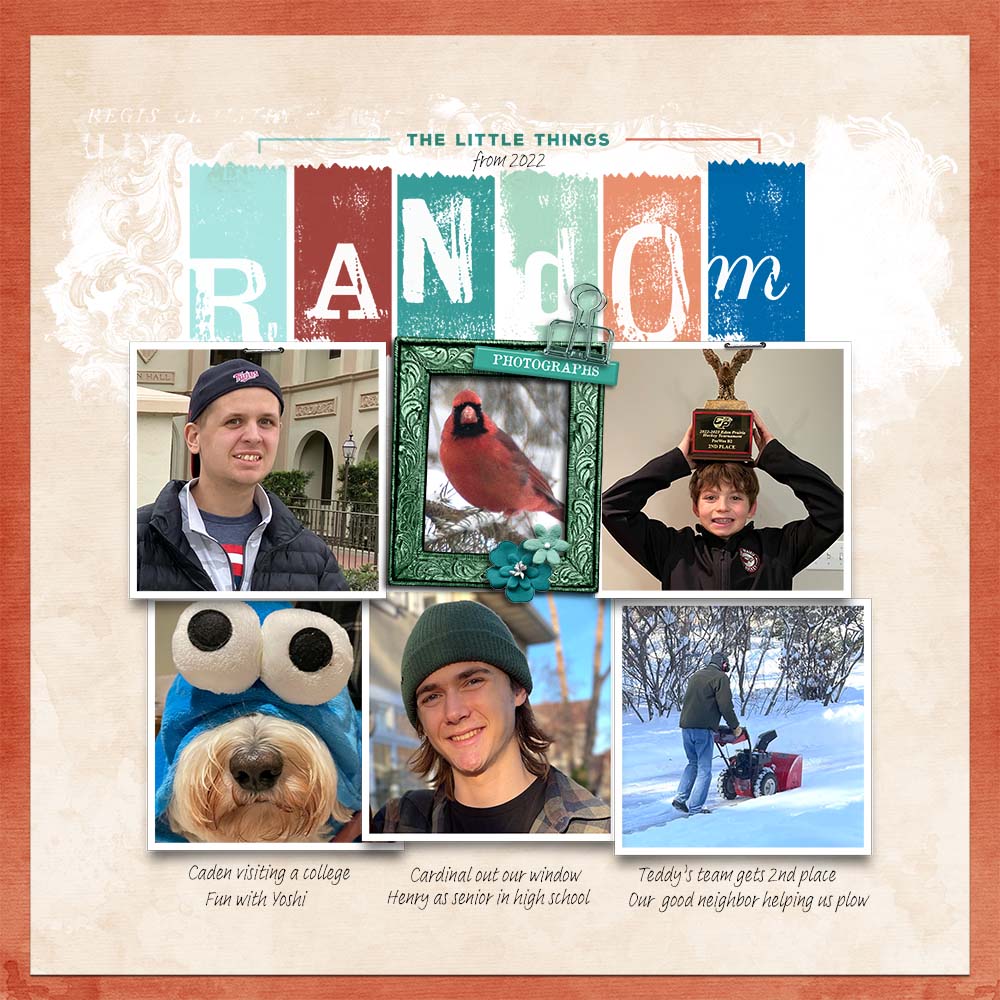 Now, it is your turn! I know I will be amazed at the creative ways these templates are combined in your pages. Please post in the Template Challenge Gallery. If you are working towards earning a discount coupon to use in the store. be sure to also post your layout in the January Challenges Participation Sign in Thread in the Forum.
Enjoy every minute playing with the parts of these templates.
Merrilee (aka digigrandma)