Template Mashup: Love Days Like This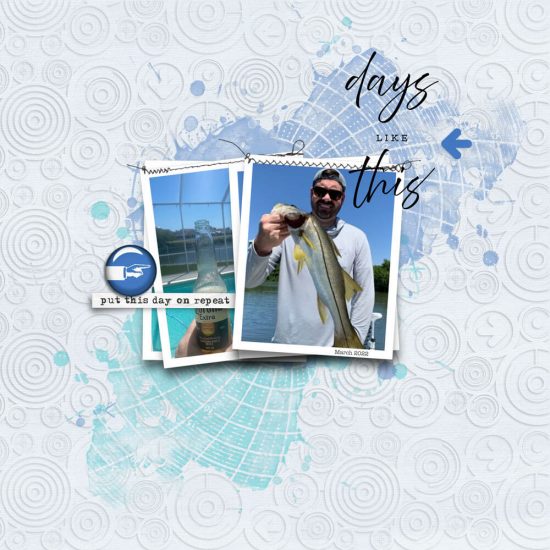 This is Merr (aka digigrandma) with a new Template Mashup. I think you're going to love mashing these templates. When you create your own original Mashup design, you can use just what's included in the templates or you can add additional KPD designs if you wish. Please post in the Template Challenge gallery and if you are working towards earning the Rewards Discount Code for April, also post in the April Rewards Participation Thread in the Forum.
Days Like This Layered Template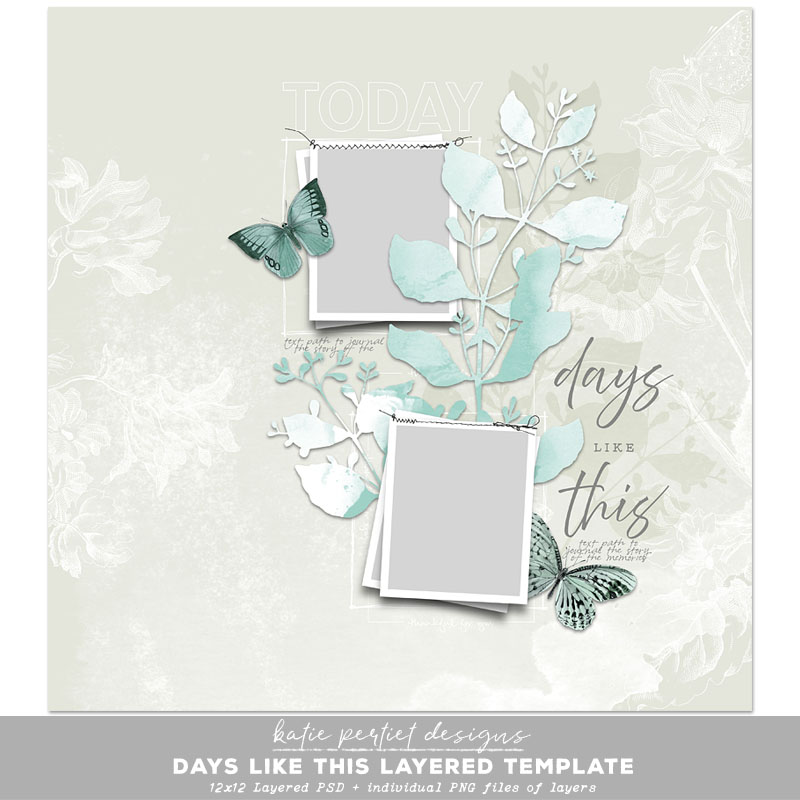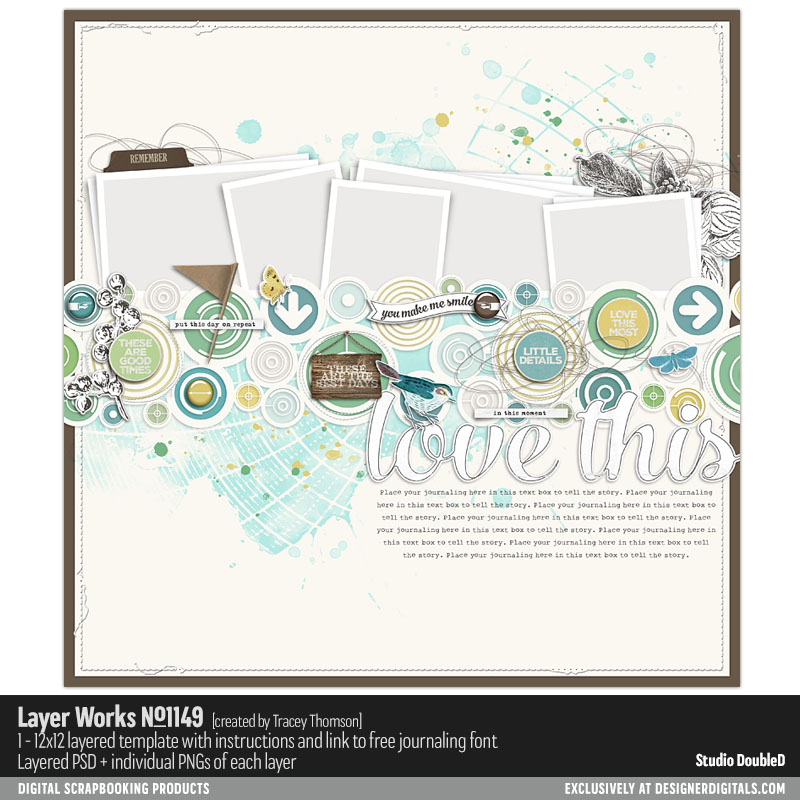 There are so many possibilities for interesting designs using the templates. The Creative Team and Guest Creative Team members created stunning examples to inspire you. First up is Sherry's (aka digi371) example. I love the white on white textured look of all those circle designs. It made for a very interesting background and yet kept the big fish photo center stage. Thank you, Sherry! It's a terrific example.
Sherry's background paper is from Art Options Mini Mix 23.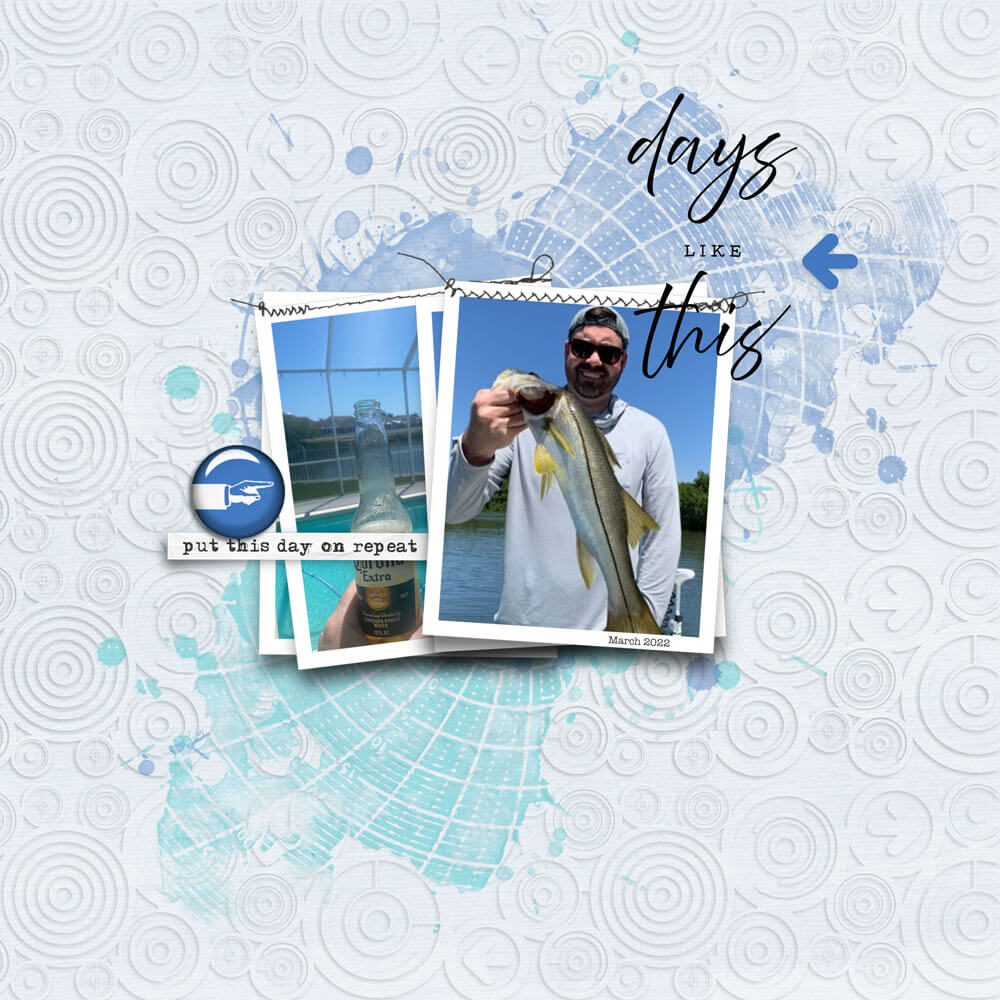 Using a pink and white color scheme,  Julie (aka MaggieMae) created a design for two photos showcasing the special bond between her mother and her mother's first great-granddaughter. I love how the title at the top of the page draws immediate attention to the sweet photos. Her additional designs are from Indigo Garden Paper Pack, Indigo Garden Floral Bits, Littlest Ballerina Solids Paper Pack. Thank you, Julie. This is a heartwarming page, indeed!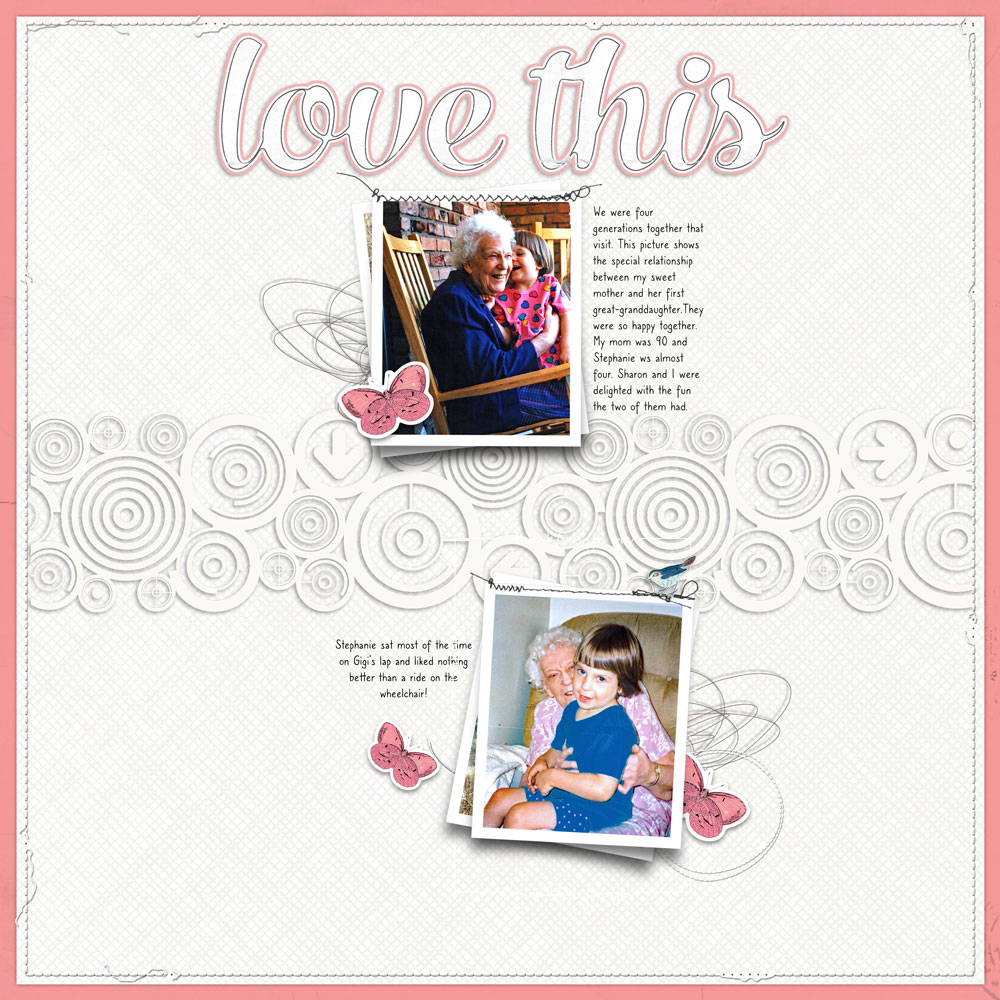 I was thrilled to see how Beth (aka Bred1269) made her page all about winter's beauty! She turned the circular designs vertically for a unique look. Thank you for sharing your creativity in this terrific example, Beth. Additional designs are from Cold Outside Scrapbooking Kit  and Polar Mountain Scrapbook Kit.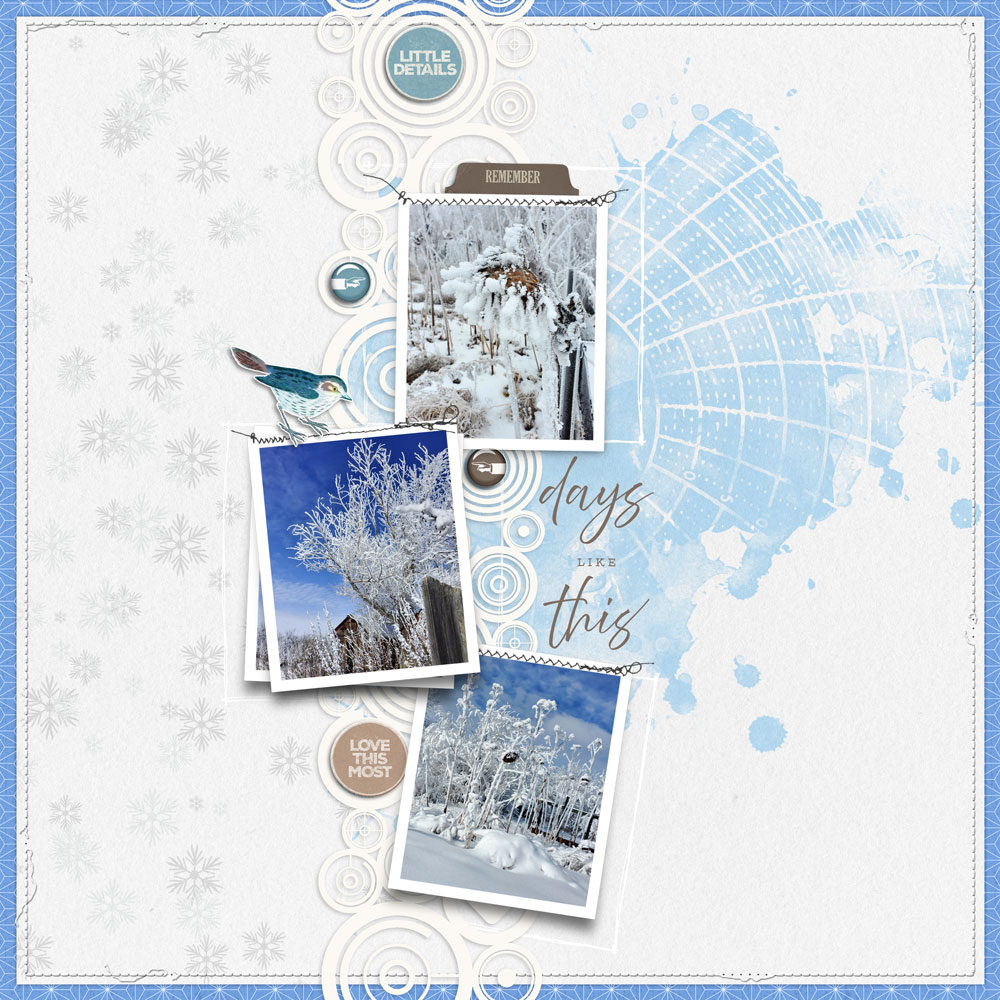 And next, you will be dazzled by Liz's (aka Lizziet5) stunning pink page. As you can see Liz's daughter is expecting a new baby soon and Liz is one wonderful, loving grandmother to her grands. Thank you, Liz. So glad you used this sweet photo for your mashup example. Her extras from ARToptions Mini Mix No 27 and Vellum Sentiment Stripes are coming to the store soon.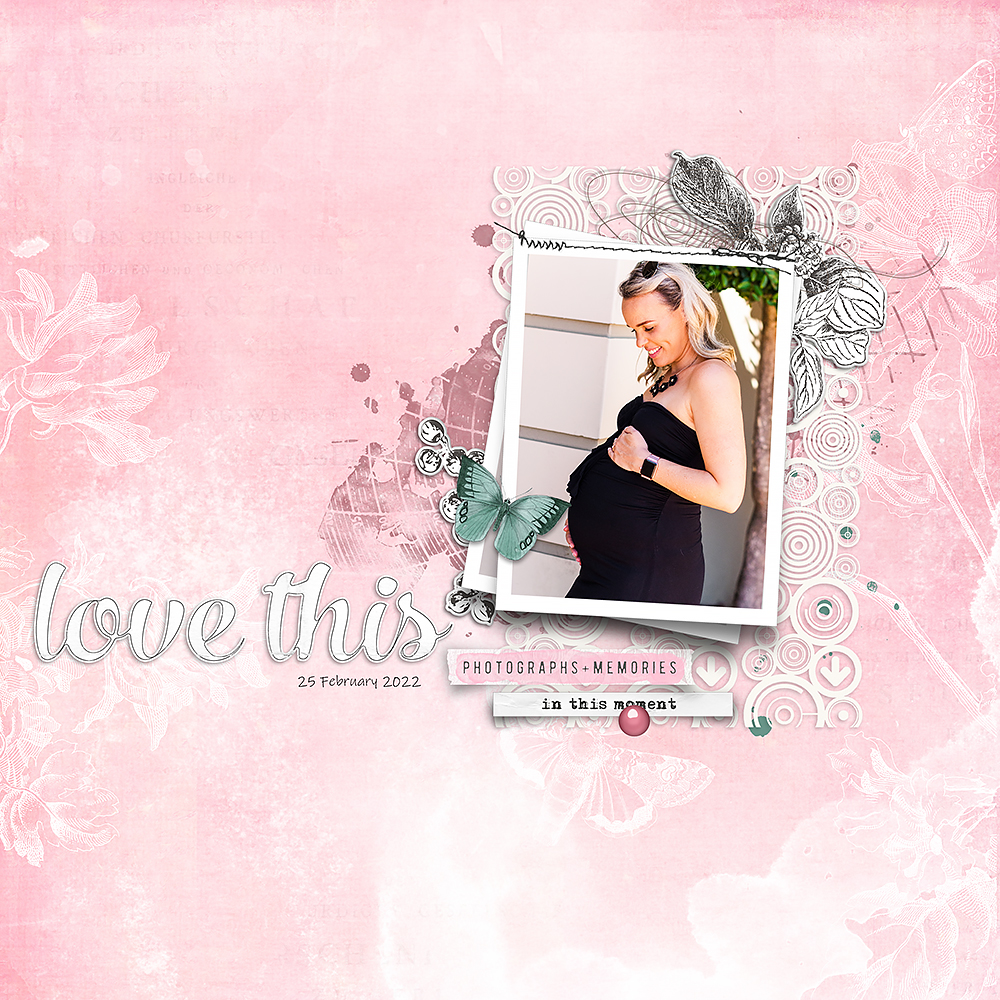 And, finally, I (digigrandma) will share my own Mashup design. I really love to mash templates. It is so easy to do something a little different when you use parts of two templates. I only added a background paper from Palette Textures No 01 to complete my design. Please join us for the Template Mashup Challenge!  Grab the templates while they are on sale and you will use the design elements from them again and again! I will be looking for your masterpieces in the Gallery soon!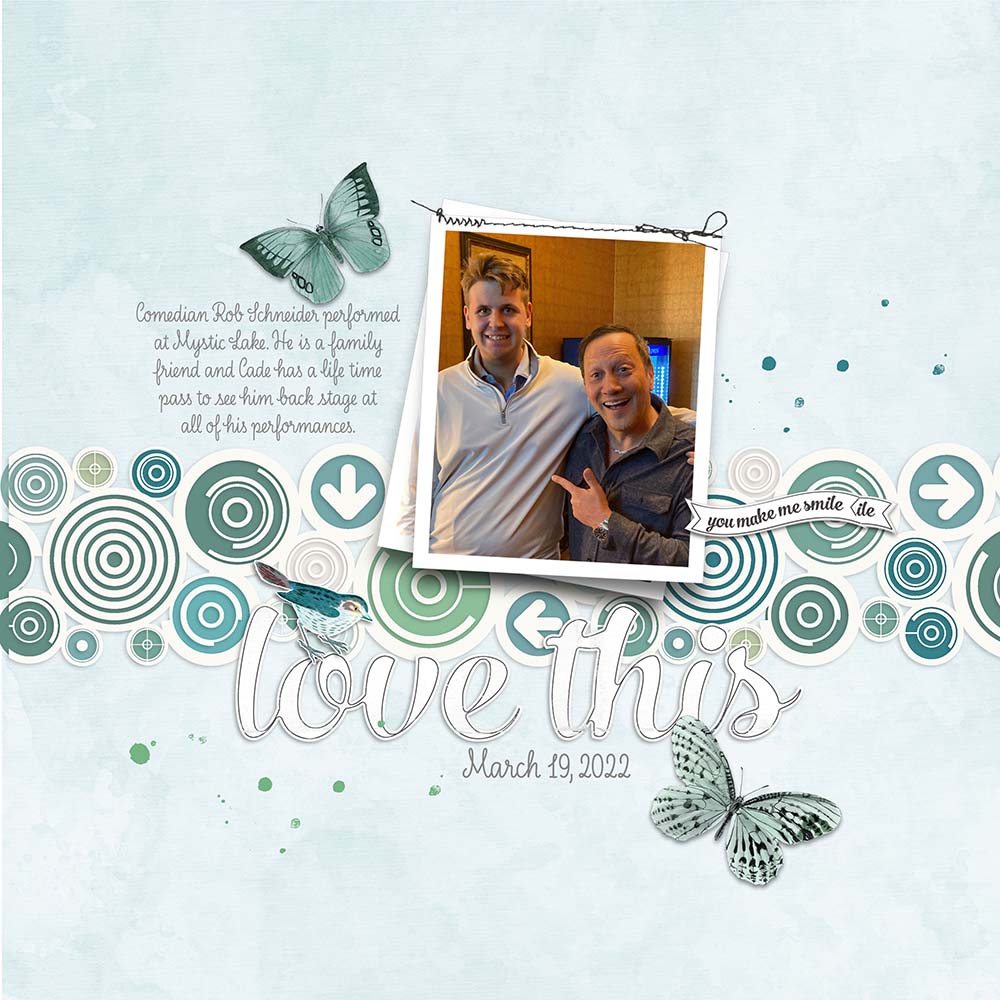 Thanks for looking at our examples. See you soon in the KPD Gallery.
Love, Merr