Template Mashup Challenge: Pretty Blossoms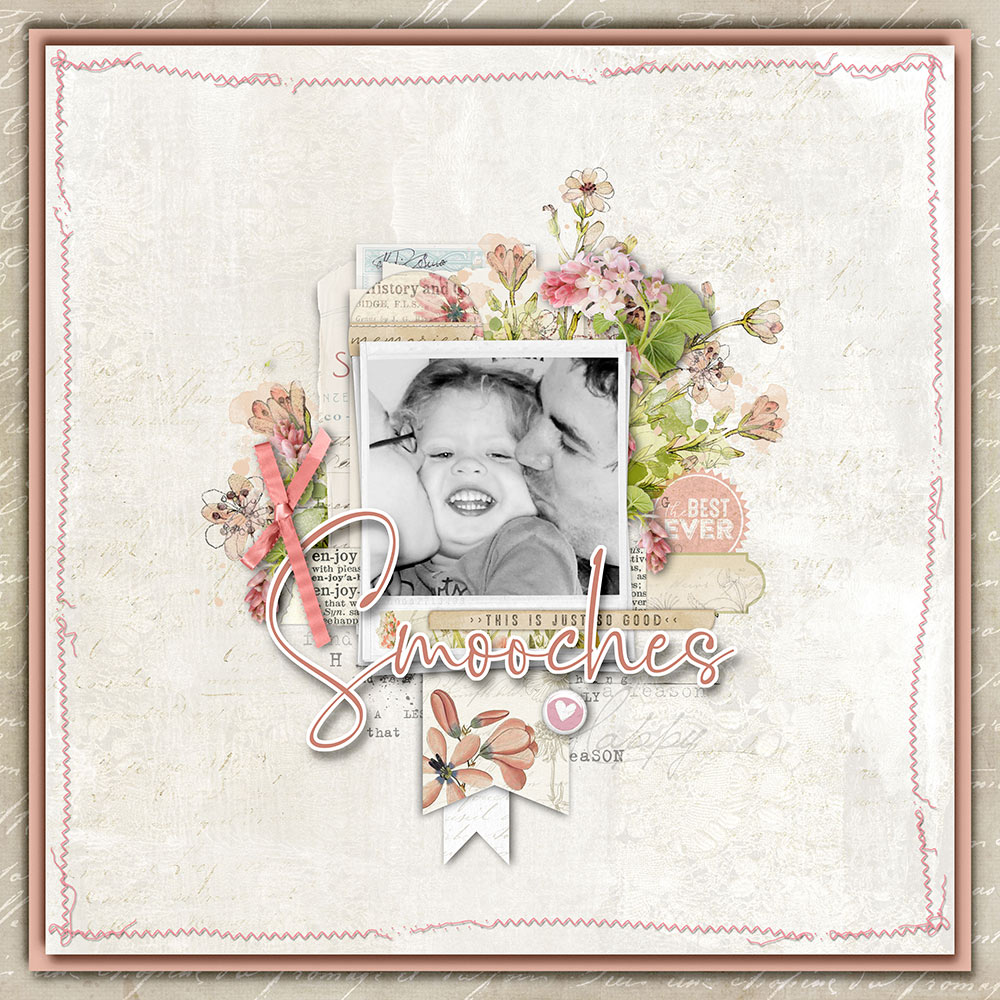 It's the merry, merry month of May and time for the first of our two monthly Template Mashup Challenges. Two templates from the KP Designs store are selected and put on sale. Then the Creative Team creates examples which are included in this blog posting for your inspiration and then we invite you to create a design of your own using the featured templates, too. You can use only pieces from the chosen templates or add in any additional items from the KP Designs store of your choice. It's really fun to do and I encourage you to join in on this challenge.
Here are the templates we're mashing:
Best Ever Smile Layered Template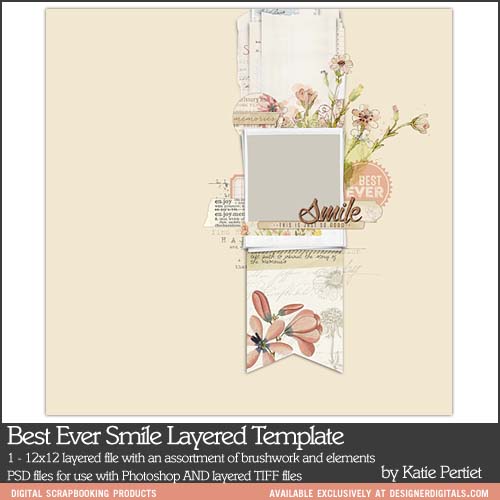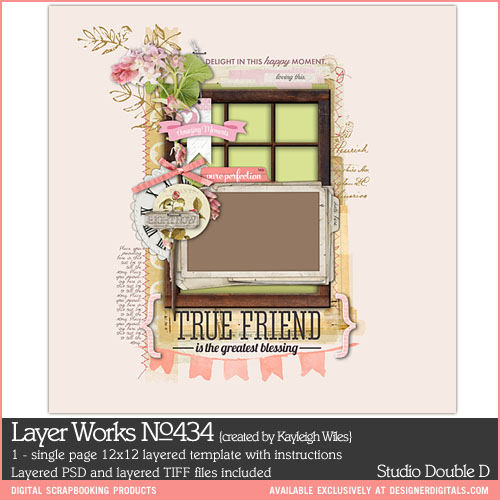 Kathy (aka BlackKathy) expertly created her own unique design using the templates and it is lovely! I admire the way she framed her design with a triple matting and I especially love the look of  Messy Stitched Borders Pink No 03.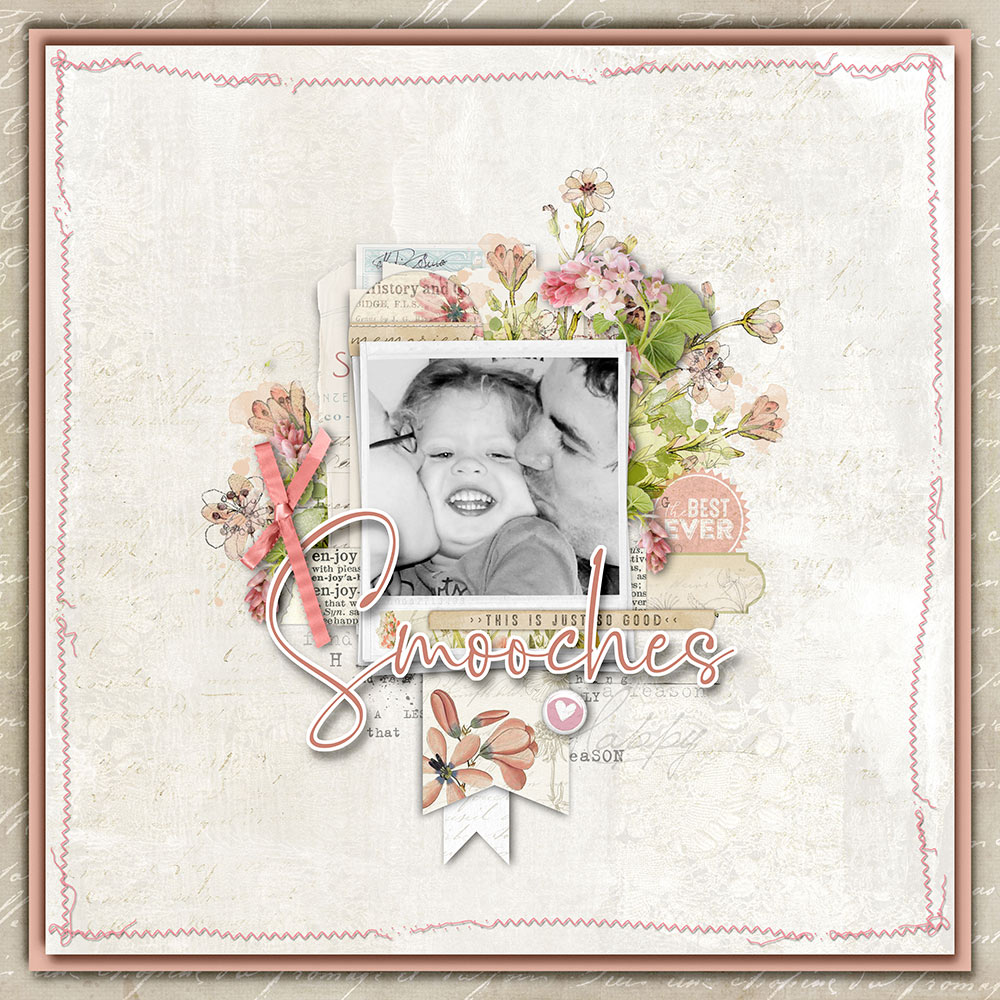 Addie's (aka Agoymerac) page is so soft and lovely with the subtle blending on the background layer using the awesome Botanical Wash Overlays.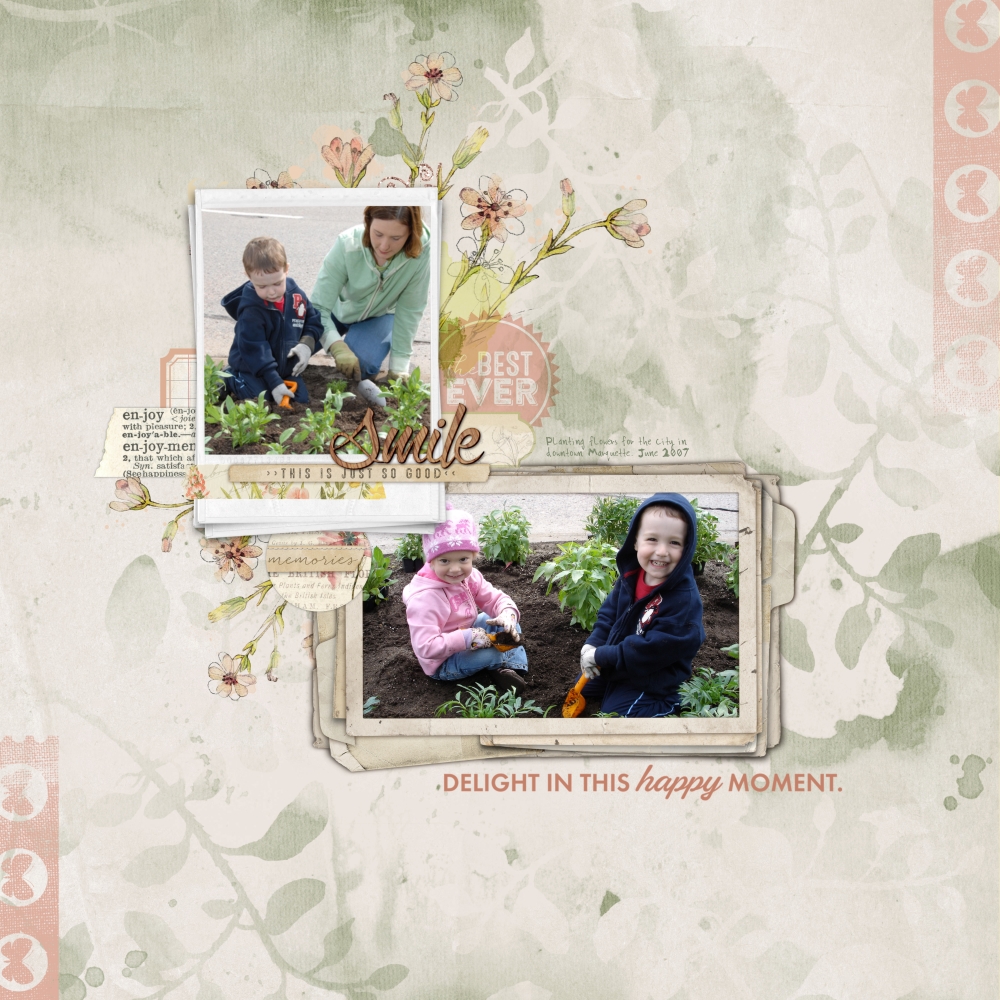 I (Merrilee aka digigrandma) loved the two templates so much I couldn't resist creating two examples. My background paper for my page featuring a wild Columbine flower photo is from ARToptions Krafty Paper Pack No 01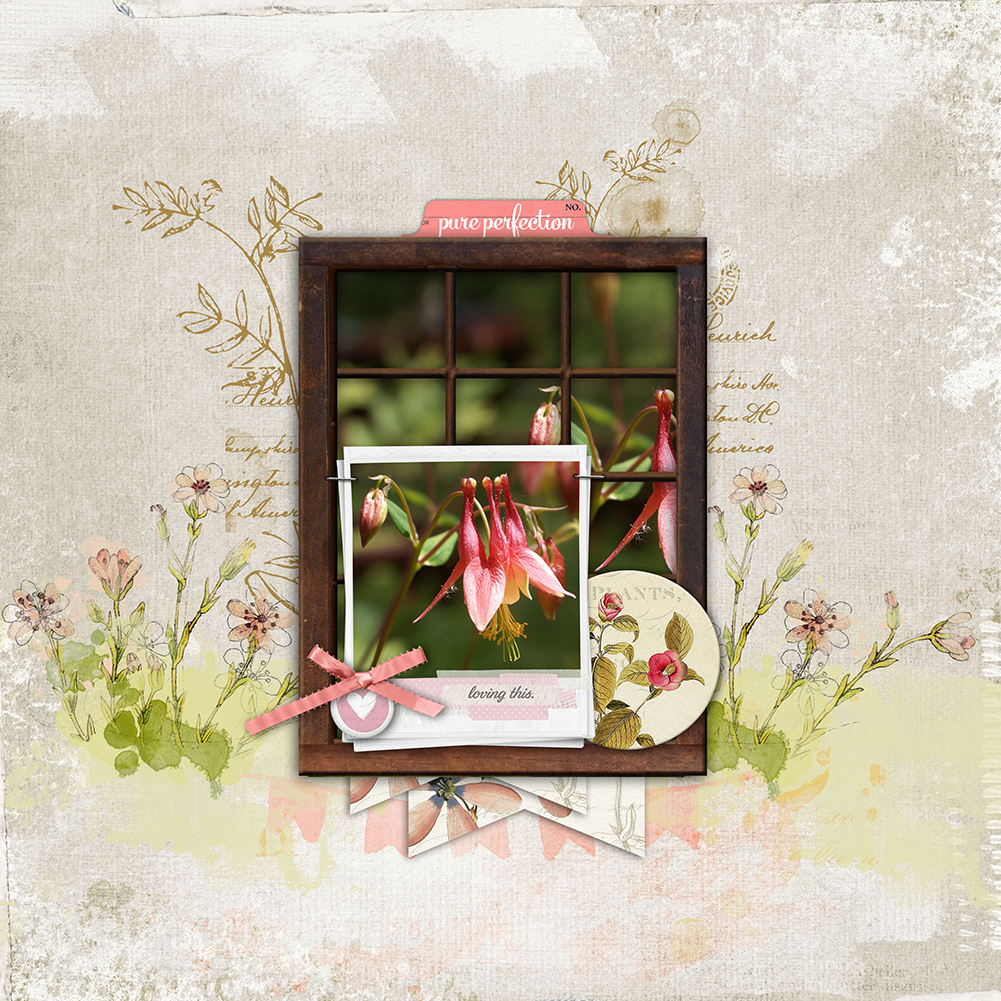 For my second example I chose to create a tribute page for my husband's late mother. Her black and white outfit directed my choices of what to use from the two templates and I  also changed the colors of many parts of the templates to achieve the look I wanted.  The background paper is a favorite of mine. It is from Cabana Whites Paper Pack.
I also added a few designs from Botanical Notebook Bundle 01 Scrapbooking Bundle
Well, there you have it! As you can see from our examples the mashup of two templates allows for plenty of variety and customizing to fit whatever theme you choose when you create your own design.  Please post your mashup layout in the Template Challenge Gallery and also be sure to add your layout in the May Challenge Participation Thread to have it count towards your Challenge Rewards Code for shopping in the KP Designs store.
Thank you for taking a look at our inspiration examples!
Merrilee (aka digigrandma)