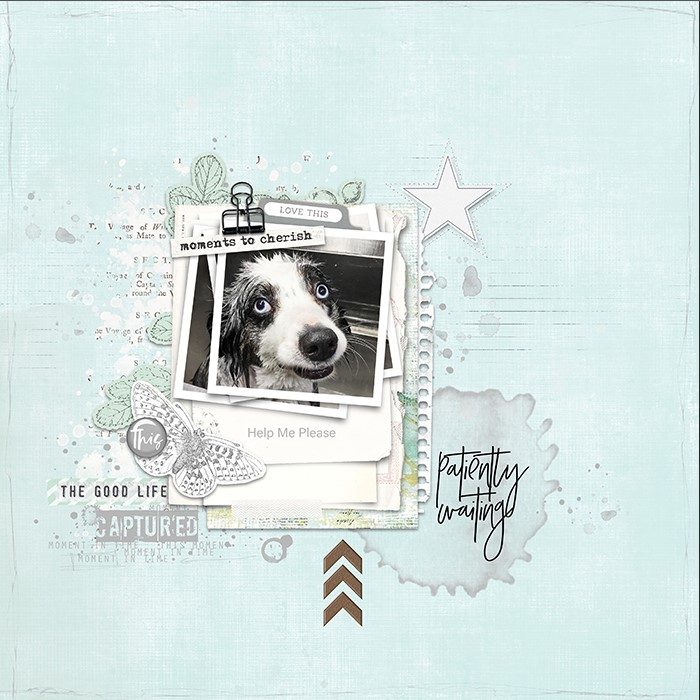 Scraplift: Stamps
Welcome to February! The weather here is all over the place, one day, it's 50 degrees, and the next, it's 26 degrees. Needless to say, I'm feeling a bit of cabin fever! Thankfully this weather makes for perfect scraping, and what better way to spend the day than scrapping this beautiful page by sknowels?!
I chose her page because of all its wonderful stamps. Now, I am not a huge user of stamps, they are something I struggle using, but that's why this is a challenge, right? Thankfully, our wonderful Guest Creative Team joined me in this adventure! And although they all said stamps were not their strong suit either, I think they did an absolutely awesome job lifting sknowels!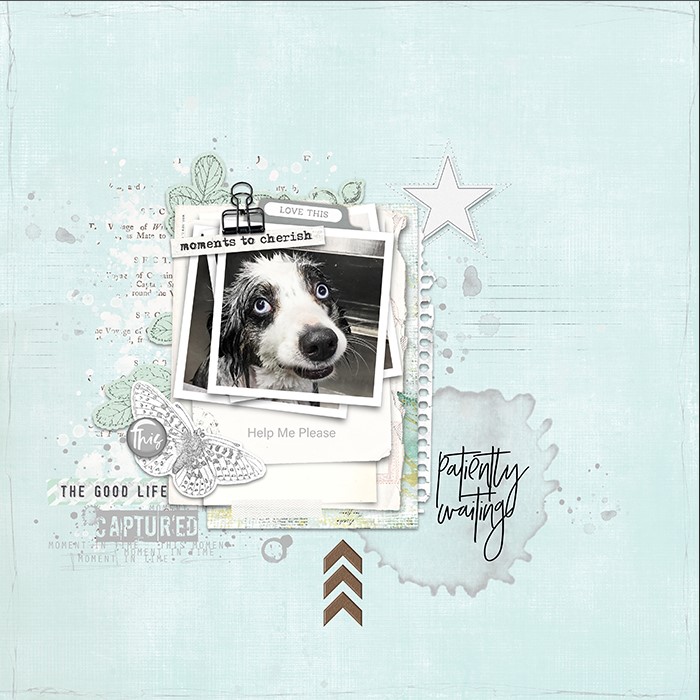 Shannon (shannonroller) did a great job keeping to sknowels lift but added her own wintery spin with snowflakes and wonderful word bits. I don't "love" snow, but that snowmobile would be lots of fun to ride!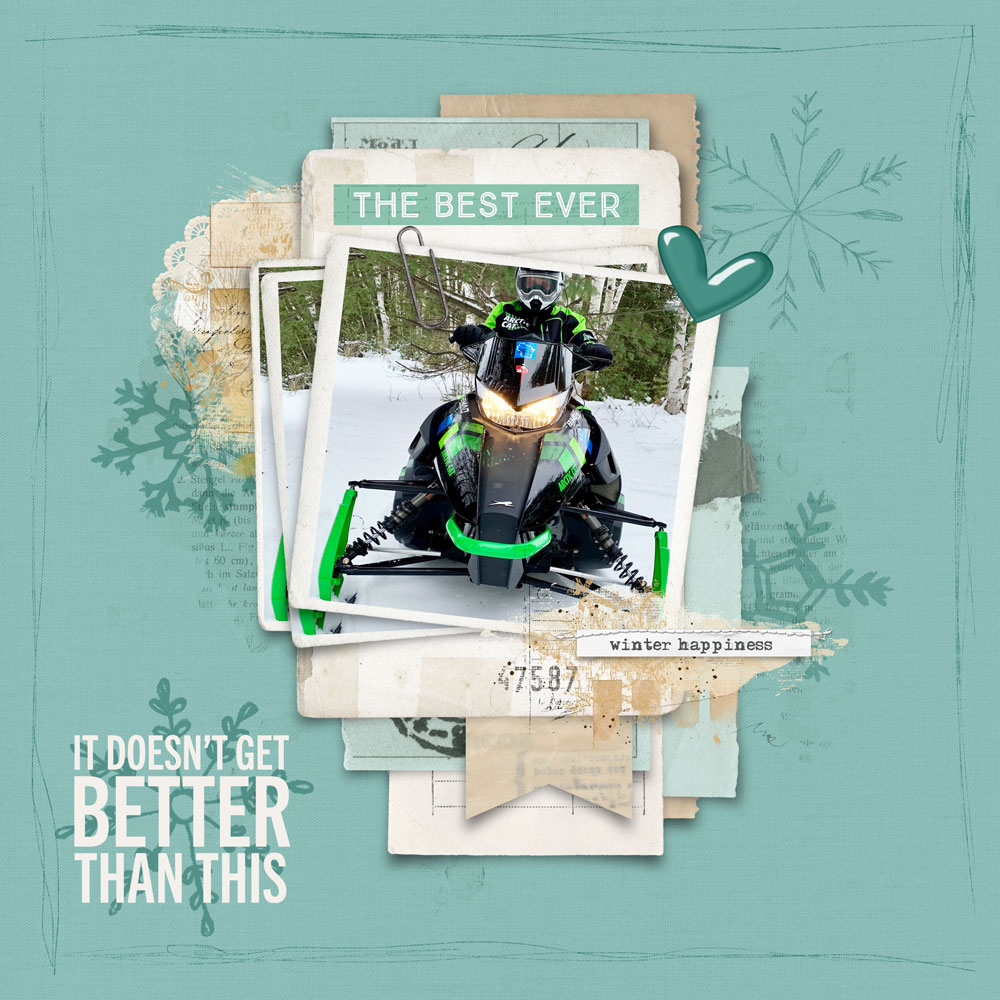 Products Used: All My Love Solids, All My Love Elements, Instant Artsy Snowflakes 01, Clipped Journal Layers 02, Readymade Winter Clusters 06, Stitched Word Strip Sentiments 09, Antiquarian Artistry Elements, Stamped Word Blocks 02, Blendable Layers 22, Side by Side Templates 02, Vintage Artistry Sky Stack Layers.
Nana-vg did a great lift, too, and I agree all my heart is with that photo too! All Nana-vg's soft touches and bright pink really help bring out those stamps!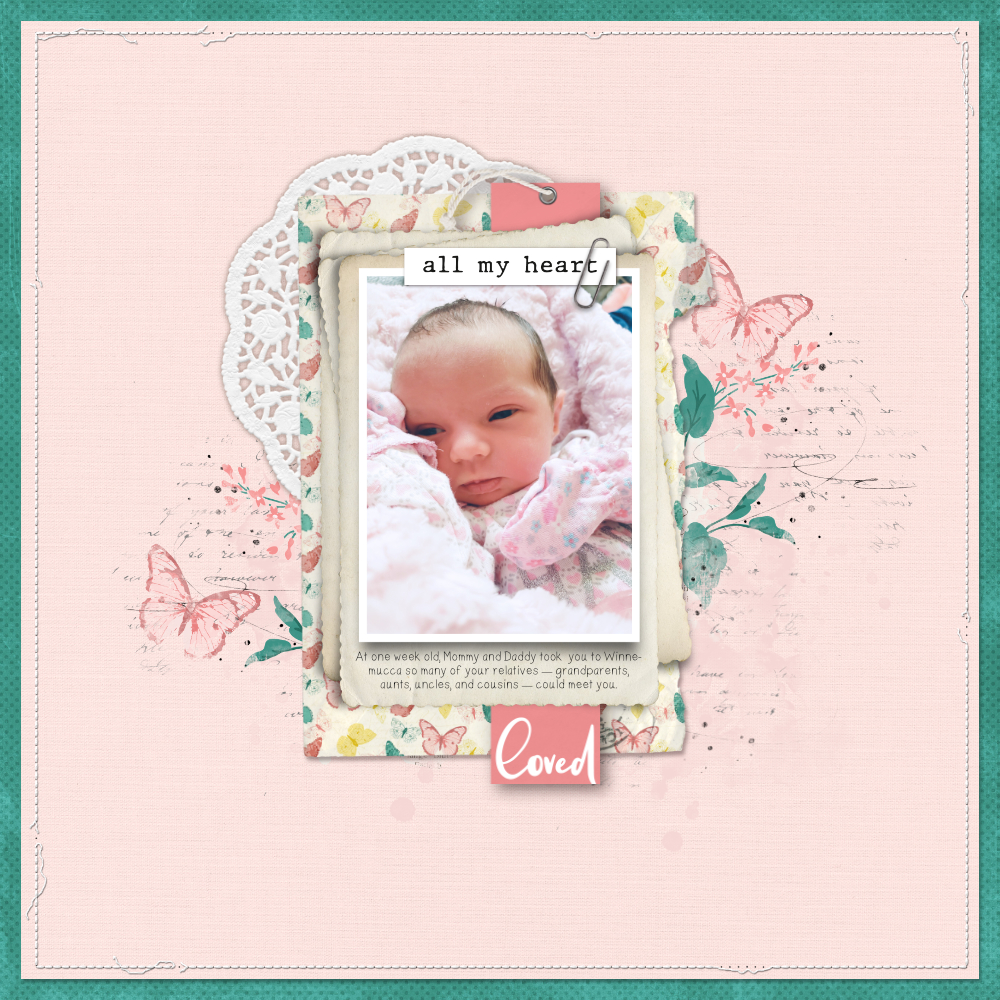 Products Used: Clipped Journal Layers 02, All My Love Painted Layers, All My Love Remnants, All My Love Kit, All My Love Solid Papers Pack, All My Love Dots and Stripes Paper Pack, Big Bottom Lift Classic Frames No 1, Curated Studio Mix 35, Messy Stitched Borders White 02.
ptabbert's lift is so adorable. Oakley is the cutest puppy; I wonder if she/he liked the snow? Ptabbert added some nice details to her page with the paper strips at the top and bottom. She also used the wintery Snowflakes and All My Love Kit! Don't you love how Katie creates products that are so versatile?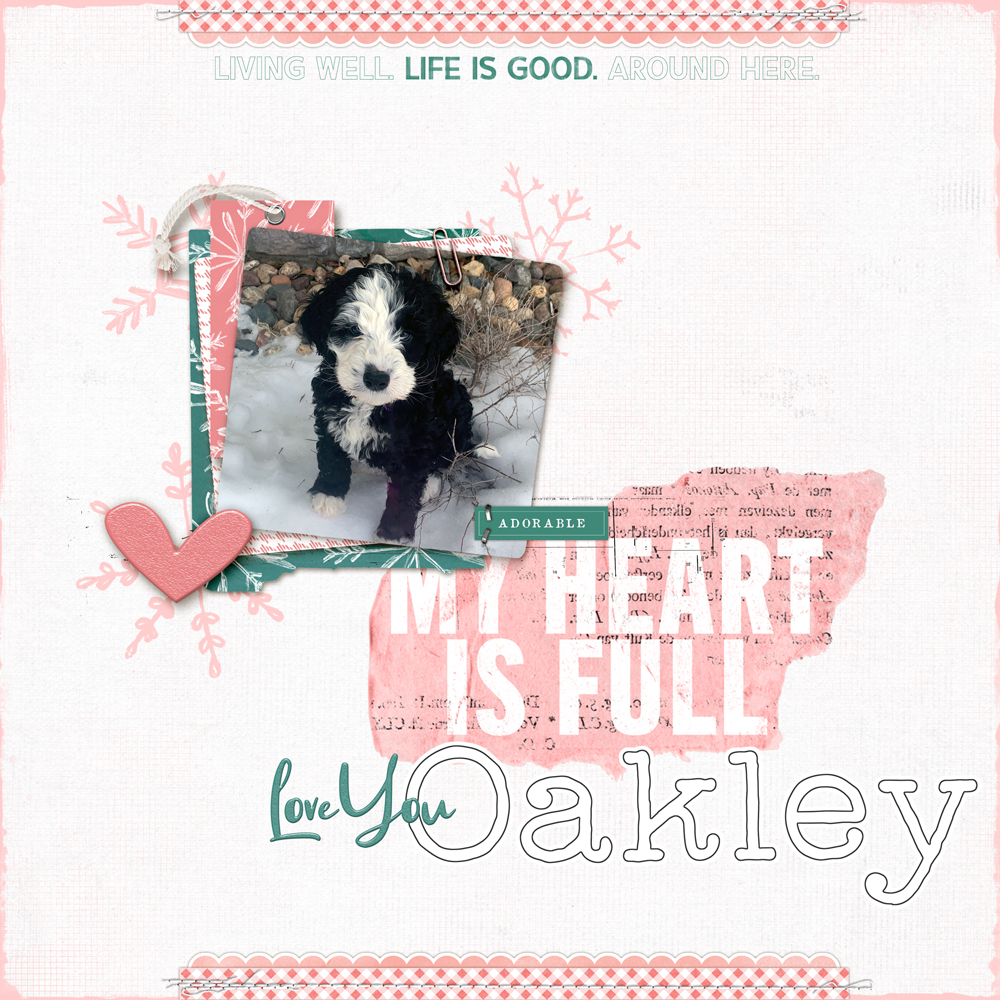 Products Used: All My Love Kit, All My Love Solids Paper Pack, Clipped Journal Layers No 02, Instant Artsy Snowflakes 01, Krafty Sentiment Remnants 04, Layer Works No 1437, Edge Overlays No 7, Arctic White Paper Pack No 4, Ledger Grid Overlays No 01, Fall Garden Remix Solids Remnants 01, Fall Garden Remix Solids Remnants 02
I can't wait to see where Kathy's inspiration takes you! If you join in on this challenge, be sure to post your page in the Saturday Scraplift Gallery and the February 2021 Challenges Thread. That way, you'll earn awesome KPD $DISCOUNTS$!
Have a wonderful Saturday!