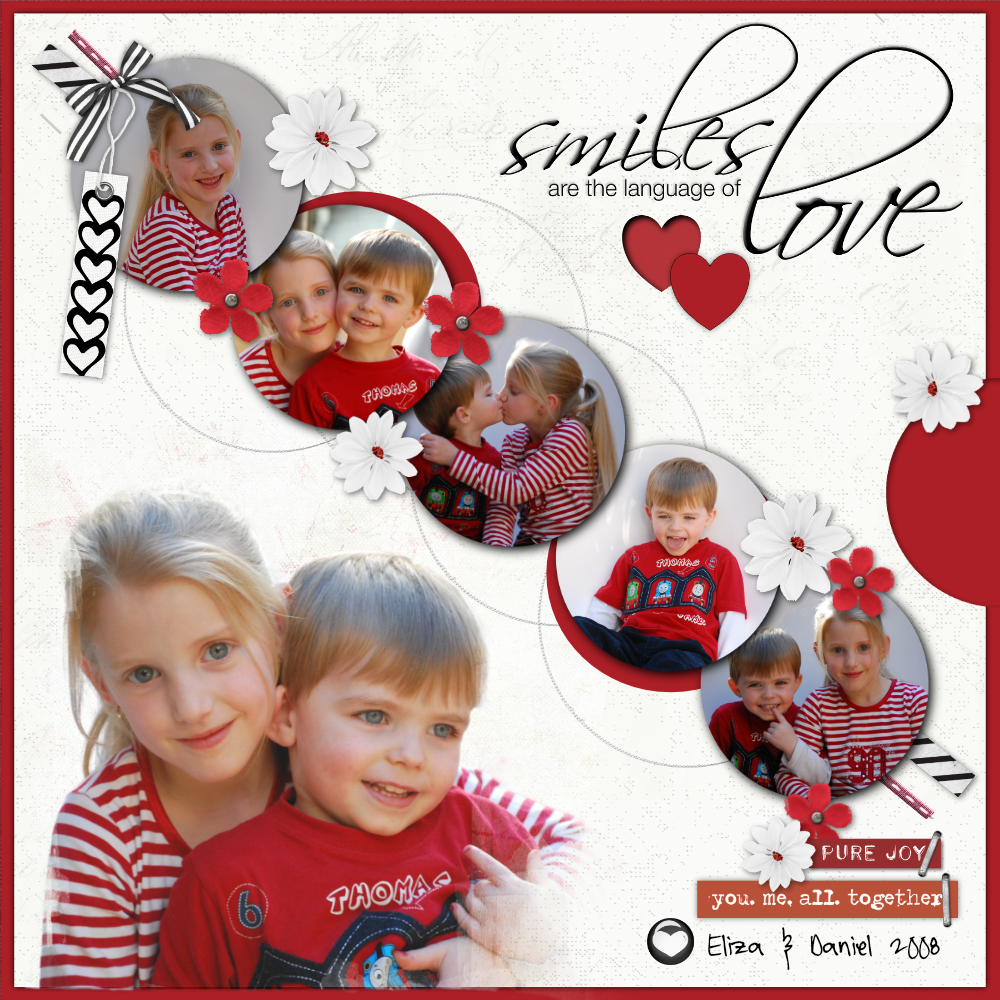 Last month, our Scraplift Challenge included hexagons, this month, we have circles! Please join us as we lift Sonia (Grasshopper) and her wonderful page for our first SSL of April! I chose her page not just because of the circles but also because I really liked her composition and those cute sweet faces on her photos!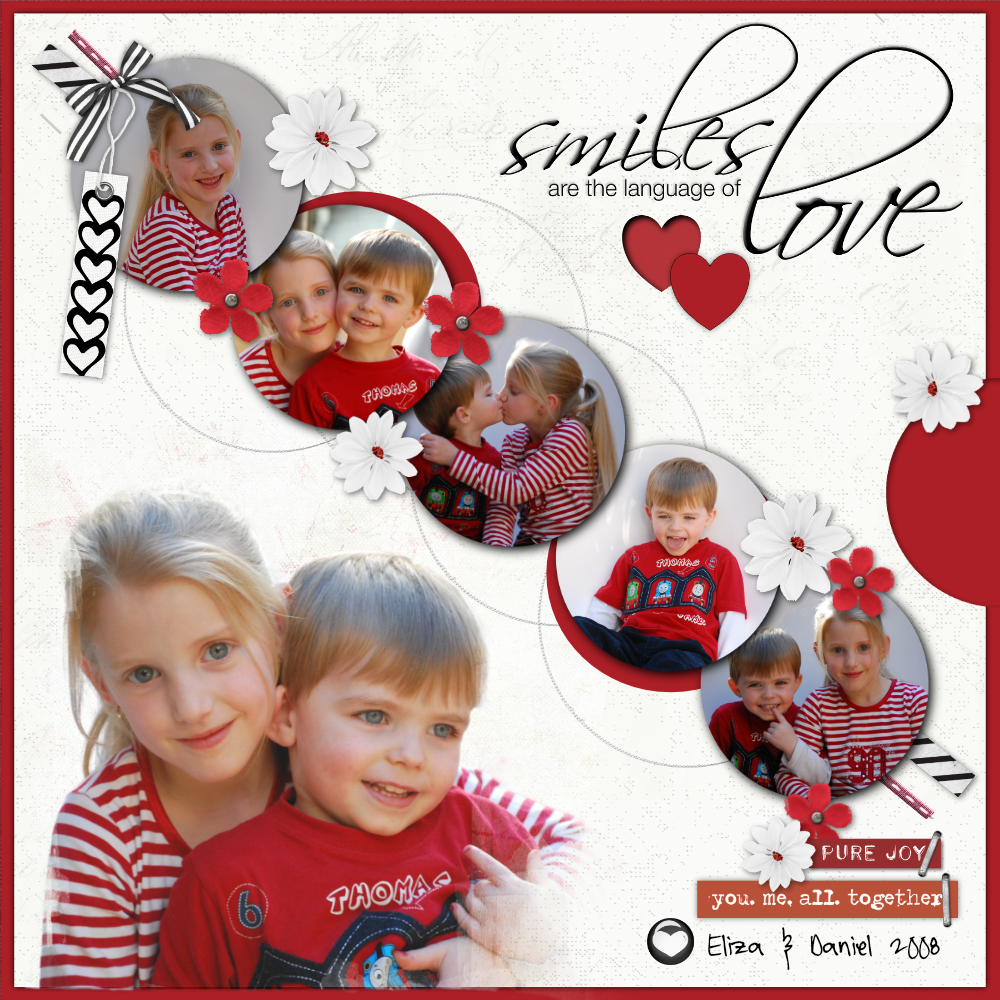 Products used:
Stitched Circles Clean & Messy, You and Me Kit, Page Blend, Curated Studio Mix No37, Coastal Memories, Beached Kit, Cutups Everyday No2, word Strips.
Racheal (myssp) did a fabulous job lifting Sonia's page. Her colors, blending, and elements are fantastic!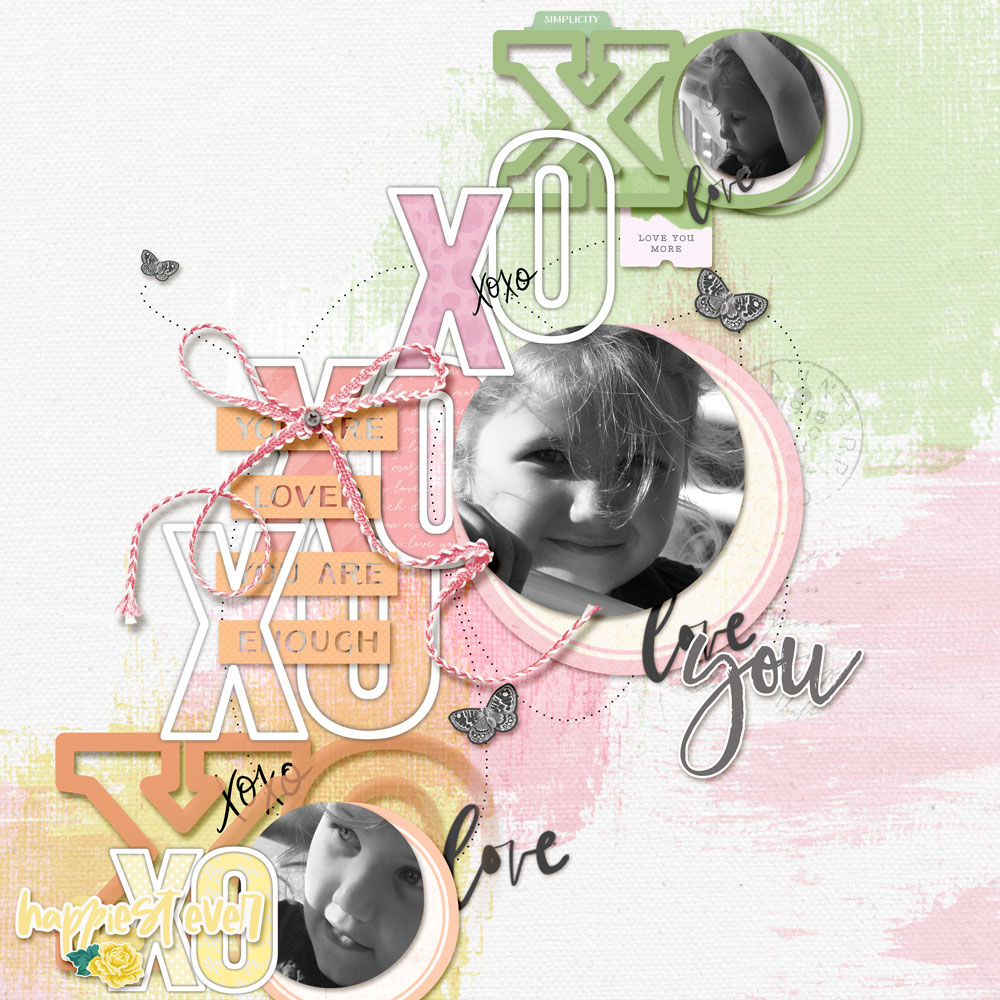 Products used:
Layer Works 1469, Cottage Fields Sentiment Stamps, Scrap Layers Layered Template 02, Blendable Layers 125, Cottage Fields Sticker Sheet 02, Cottage Fields Sticker Sheet 03, Cottage Fields Sticker Sheet 04, Cottage Fields Element Mix, All My Love Scrapbook Bundle, Layer Works 699, Kitlet Scrapbooking Mini-Kit 06, Hand Scripted Mix Stamp Pack 03, Twisted Dots 01, Cutting Files: Chunky Cuts Love 02, Hand Scripted Love Brushes and Stamps 03, Beloved Paper Pack, Curated Team Scrapbook Mix 10 Value Pack.
Inspired by the circles and diagonal design of Sonia's page, Shannon's (Shannonroller) lift features her recent trip to Florence, Oregon, and the beautiful seaside restaurant she and her husband love to visit!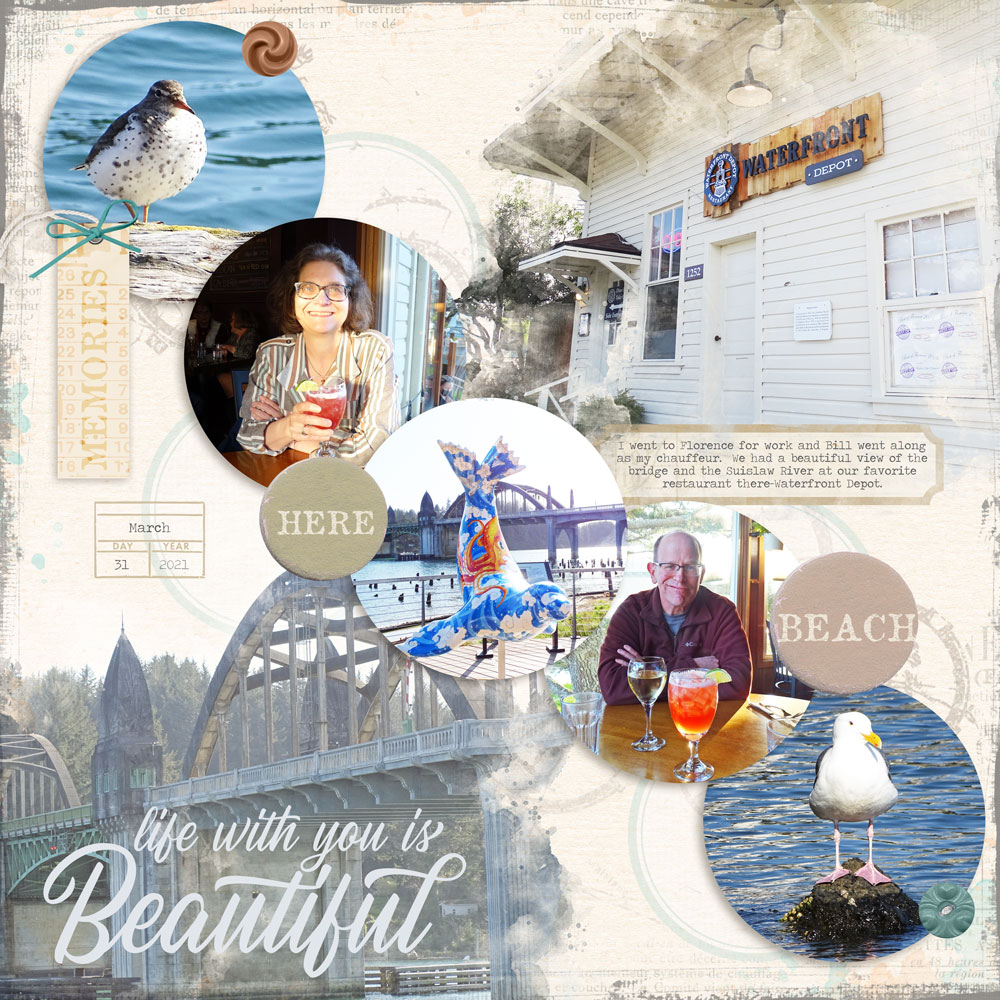 Products used:
Cottage Fields Sentiments, Cottage Fields Stamp Set, Artsy Bookshelf Layers, Lighthouse Clusters 01, Great Getaway Solids, Coastal Memories Elements, Simple Mini Mix 01, Vintage Mini Mix 06, Cottage Fields Element Pack.
Jheri's lift features her adorable littles having fun playing! I like how she layered her photos and papers right on top of the tags and then sprinkled in bits of elements to finish off her page!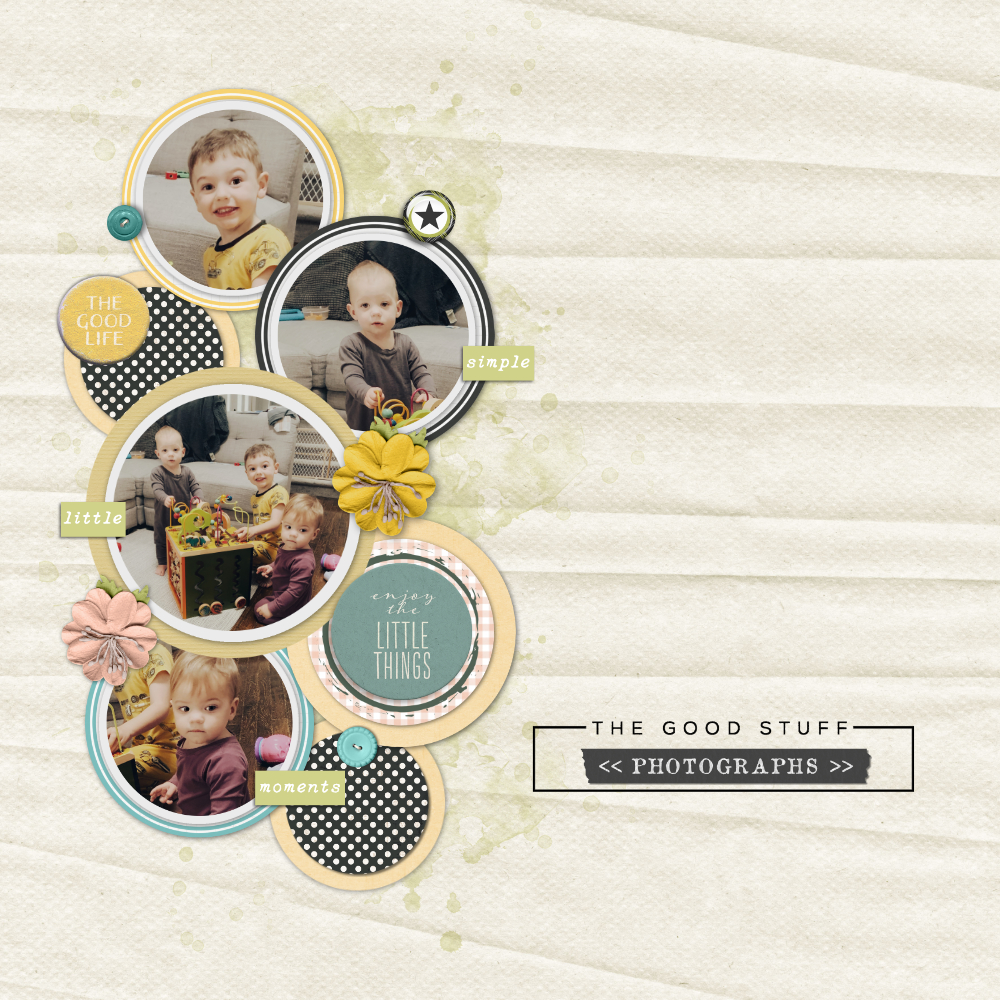 I can't wait to see where Sonia's (Grasshopper) inspiration takes you! If you join in on this challenge, be sure to post your page in the Saturday Scraplift Gallery and the April 2021 Challenges Thread. That way, you'll earn awesome KPD $DISCOUNTS$!
Have a wonderful Saturday!