Saturday Scraplift: Time for a Triptych!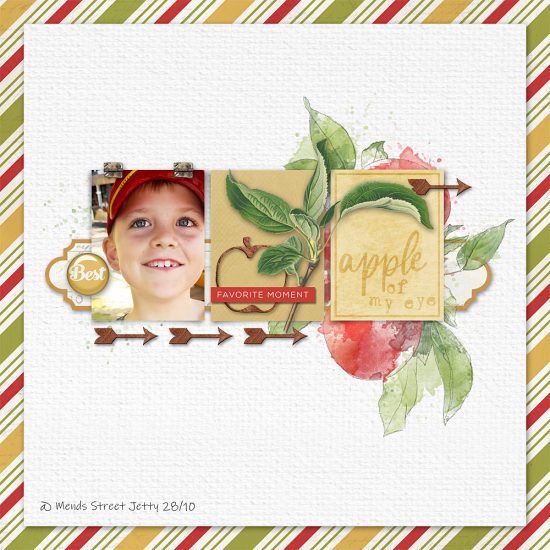 Happy Saturday! Time for this week's Saturday Scraplift and I (Wendy) chose this darling page by Sharon (Shannamay) this week for our inspiration. I loved the triptych she used, all the sweet apple details and the striped matte.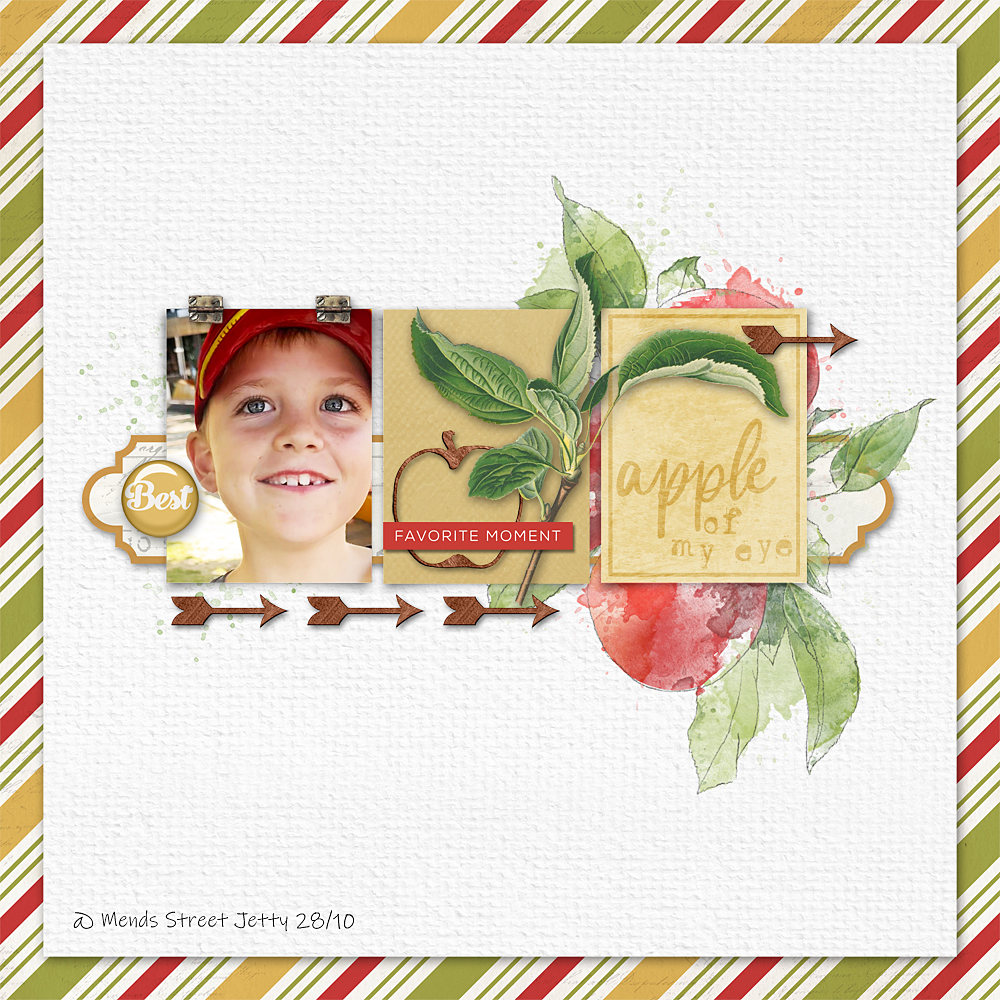 I wasn't the only one who loved this page. I have a few pages for additional inspiration. Up first is Erin (ErinR) with this precious page of Sophie at the pumpkin patch. She stayed very true to the original page design while completely changing the color and theme.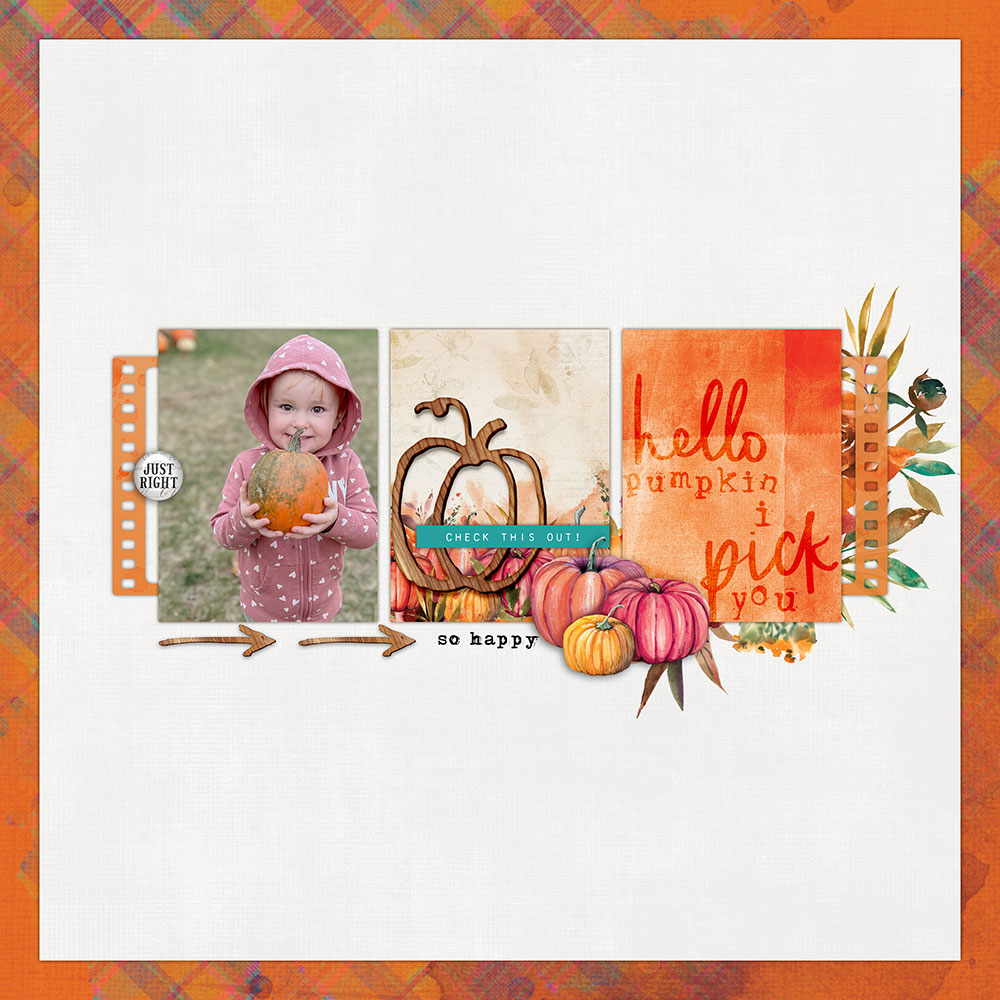 ARToptions Spice Wildflower Ephemera, ARToptions Spice Ephemera, ARToptions Spice Paper Pack 01, ARToptions Spice Paper Pack 02, ARToptions Spice Wishing Bubbles, ARToptions Spice Filmstrip Frames, ARToptions Spice Sentiment Transfers 01, Lightly Linens Paper Pack 28. Pumpkin Spice Element Pack, Hand Drawn Autumn Vibes 01
Up next is Valerie (Nana_vg) with a page featuring Mylo and his favorite toy. Love that she used 3 photos and added the fun story.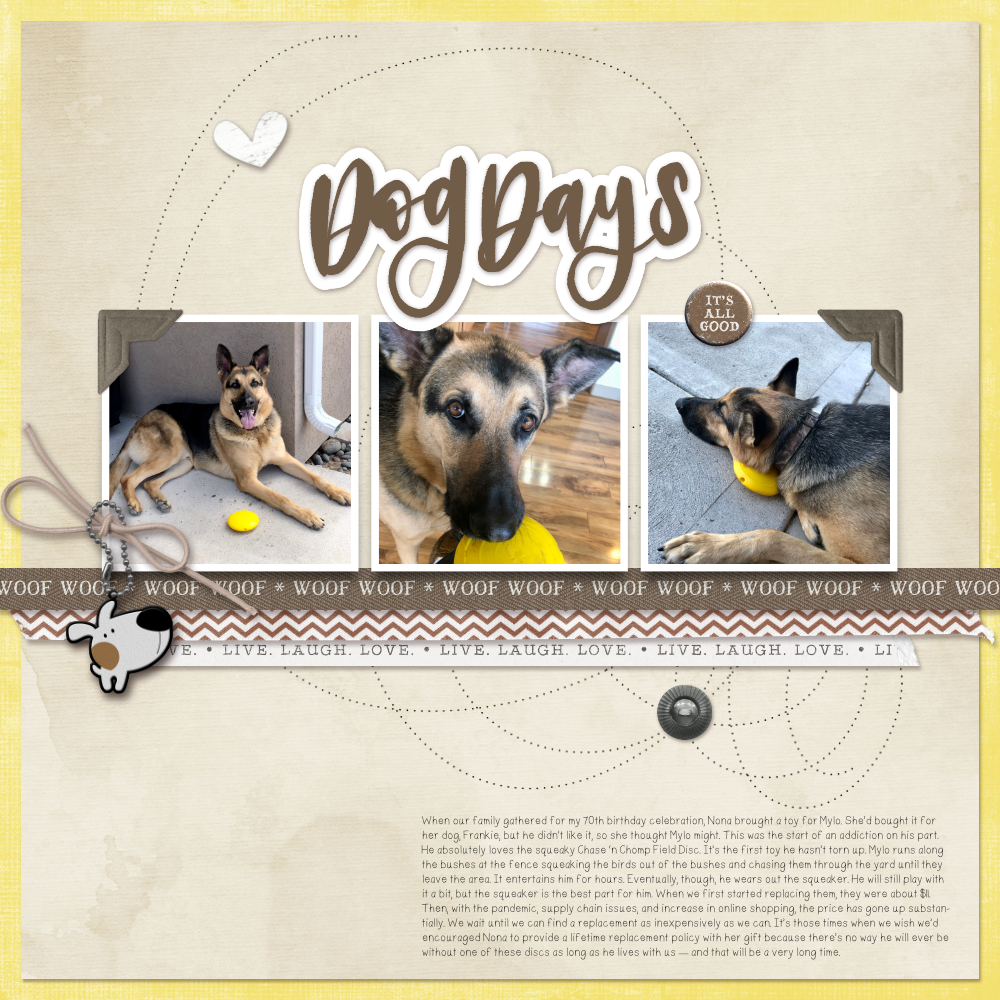 Curated Team Favorites Dogs Kit, Big Bottom Lift Classic Photo Frames 01, Palette Textures Paper Pack 22, Lightly Linens Paper Pack 35
Another take is Jana's festive holiday page. She also stayed very true to the original design and showcased the precious santa photo beautifully!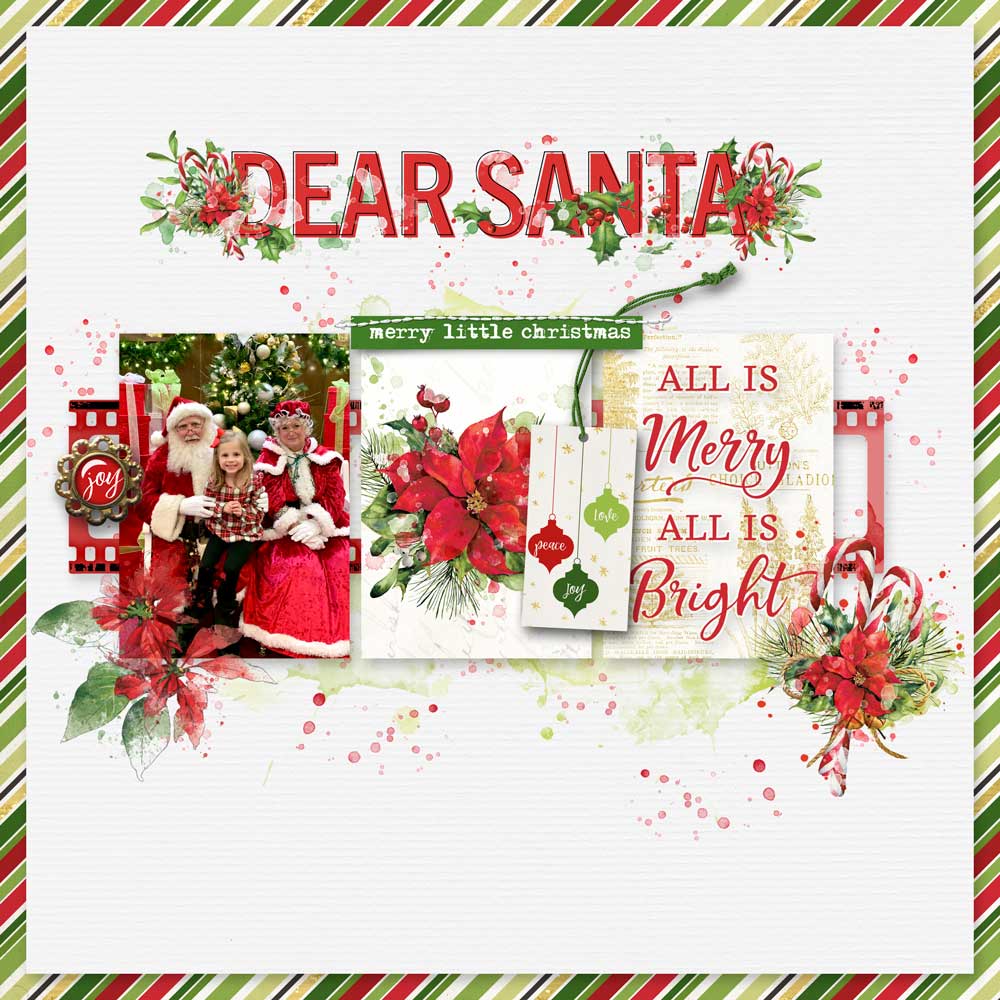 Christmas Garden Scrapbooking Bundle, Candied Christmas Solids Paper Pack, Christmas Spectacular Sentiment Transfers, Christmas Spectacular Santa Transfers,
Christmas Spectacular Filmstrip Frames, Farmhouse Christmas Stamp Set
I'm excited to see what you come up with this week. Don't forget to post your page in the Saturday Scraplift Challenge Gallery and in the November Challenges Participation sign-in thread in the forum. Have a great weekend!