Saturday Scraplift: Scrapping Joy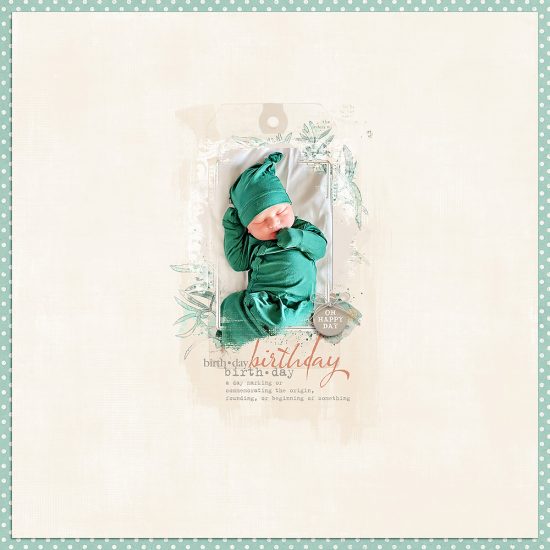 Happy Saturday! Wendy here and I decided that this week we should scrap something joyful. There isn't much in this world that is more joyful than the birth of a new baby (grandbaby in this case) and as soon as Amy L posted the page, I just knew we had to lift it. So, be inspired by the simple centered design, the soft brush work, the spill frame or just find a photo that brings you joy and join us this week. 🙂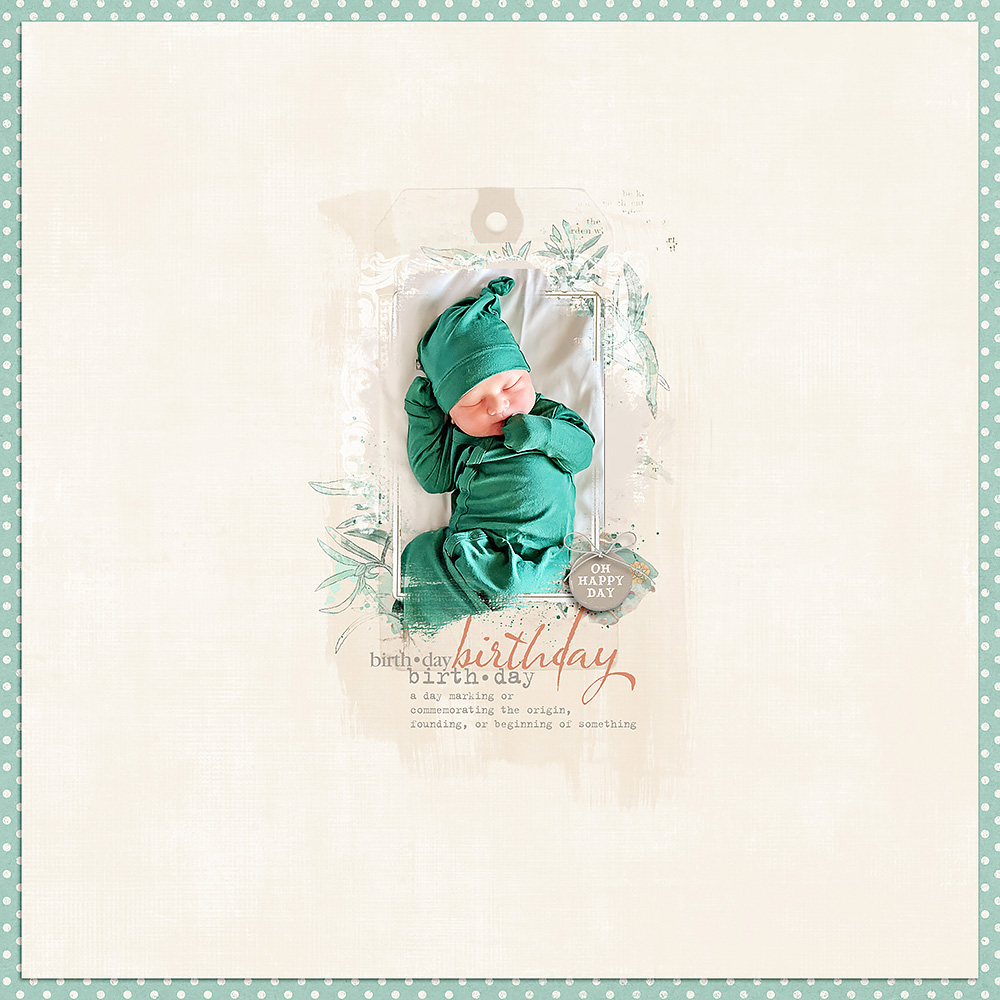 Lots of team members wanted to jump on the joy bandwagon this week. Up first is Addy (agoymerac) who finds so much joy in her plants. She really followed the overall design and softness of Amy's page. Love the envelope detail.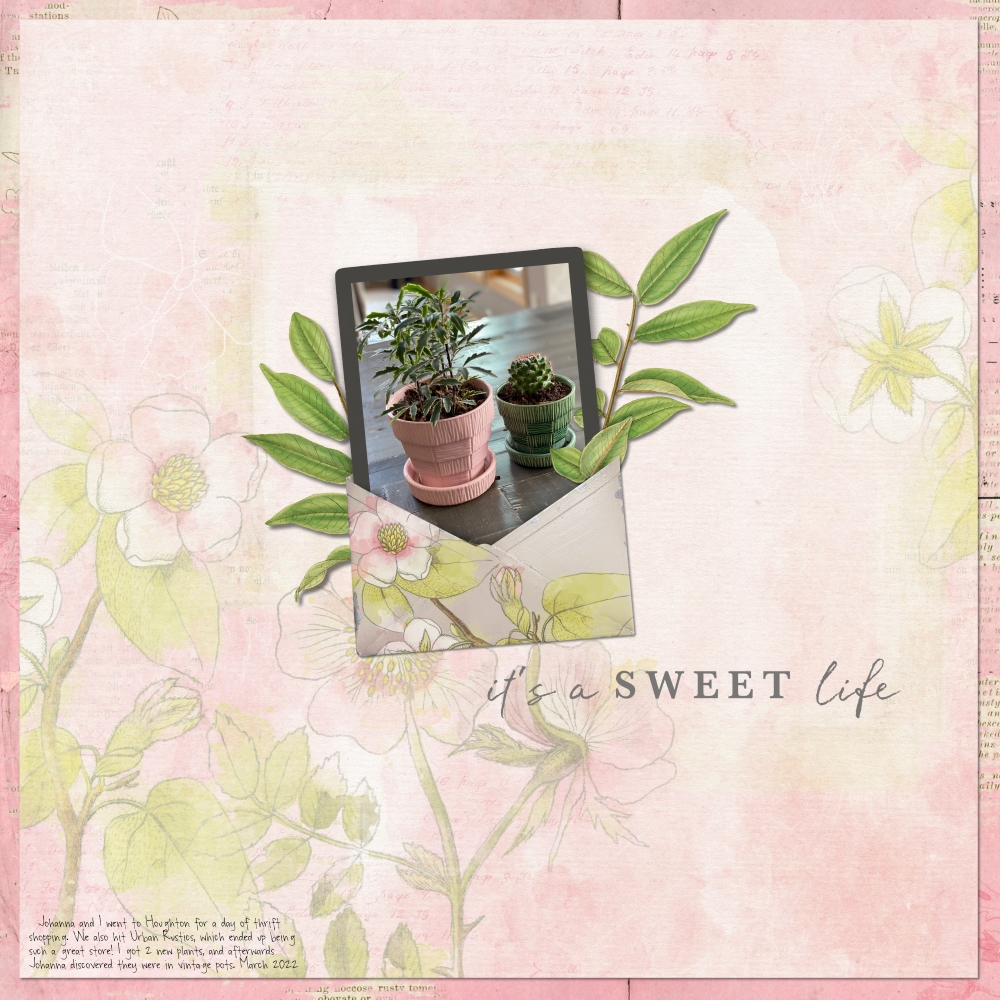 Photo Frame Envelopes 01, Vintage Artistry Blush Bundle, Cottage Charm Stamp Pack
Valerie (nana_vg) kept with the soft color palette, the spill frame and a sweet child. Love her smile at that cupcake.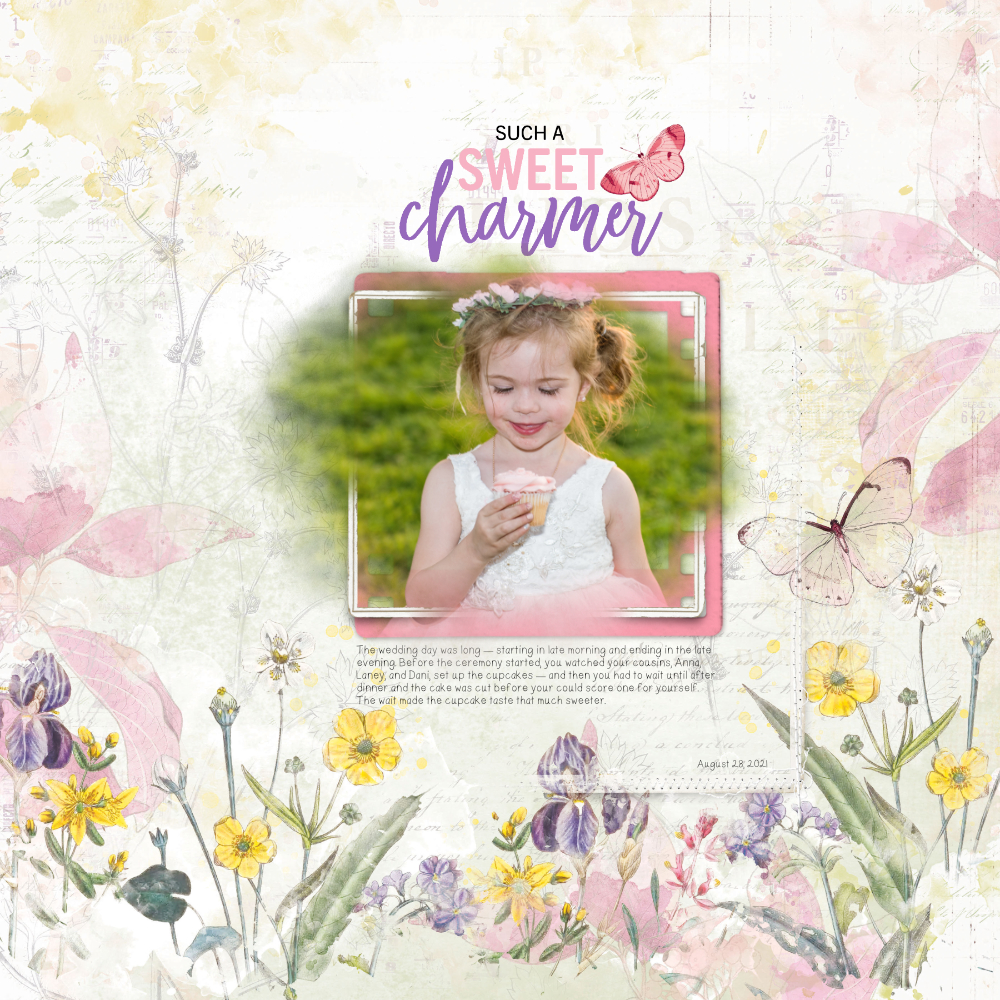 Filmed Slide Frames 04, Vintage Artistry Collectors 02 paper Pack, Vintage Artistry Collectors 02 Ephemera, Here For You Stamp Pack,
Spill Frame Layers 21
Anke grabbed a cute photo of her dog who, like Amy's grandson, was also celebrating a birthday. Spill frame, birthday brushes and a great polka dot background complete the page. Love the Dory hat!
spill frame layers 06, seashore blendables 01, splatters 03, plainly woven 01, dictionary blendables 02, catching rainbows add on,
worth repeating 26
Finally, Cori (CoriK) created a precious newborn page as well. Love the soft brush work and the spill frame. I think everyone loves a spill frame!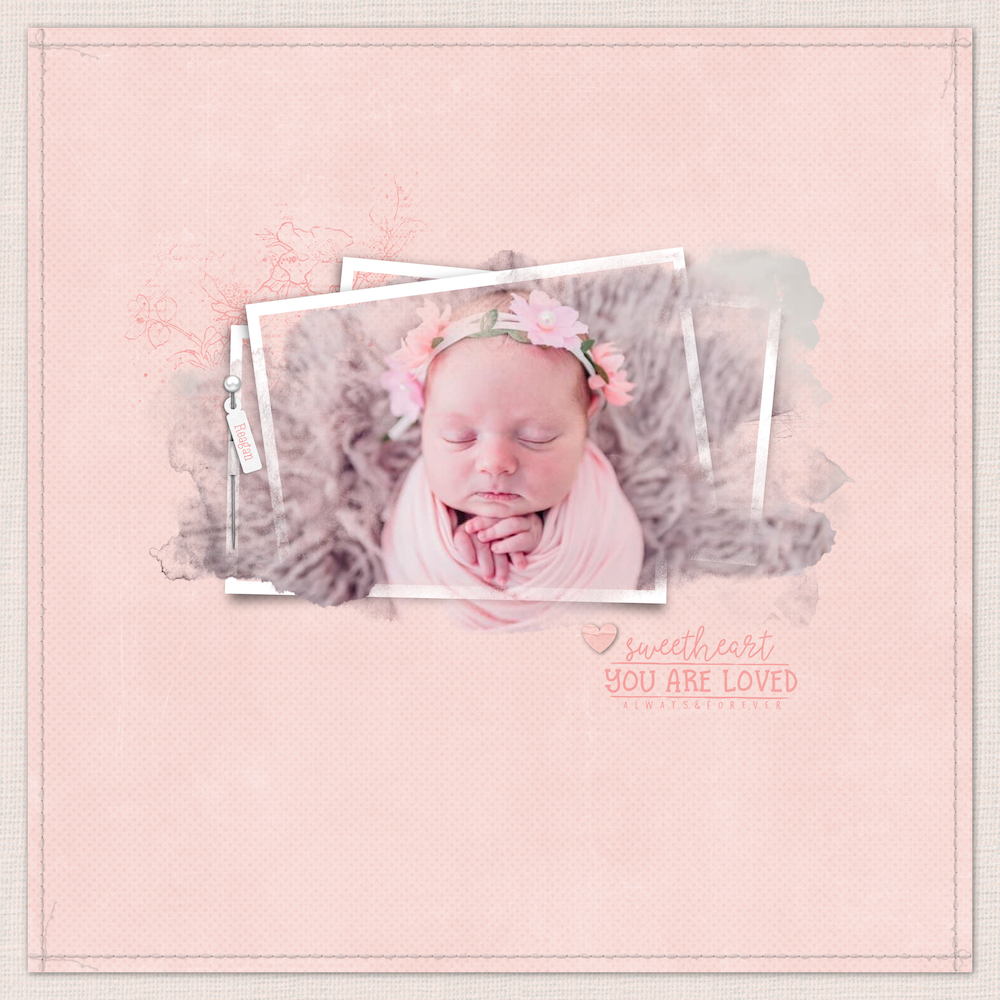 Vintage Engraved Clusters and Layers 07, Spill Frame Layers 33, Cambrianna Scrapbooking Collection, Story Sentiments Brushes and Stamps 02, All My Love Dots and Stripes Paper Pack, Pinned Pearls 02
I hope you find some joyful inspiration this week. Remember to post your page in the Saturday Scraplift Challenge Gallery as well as in the March Challenges Sign-In thread in the forum. Have a wonderful weekend!