Saturday Scraplift: Painted Frames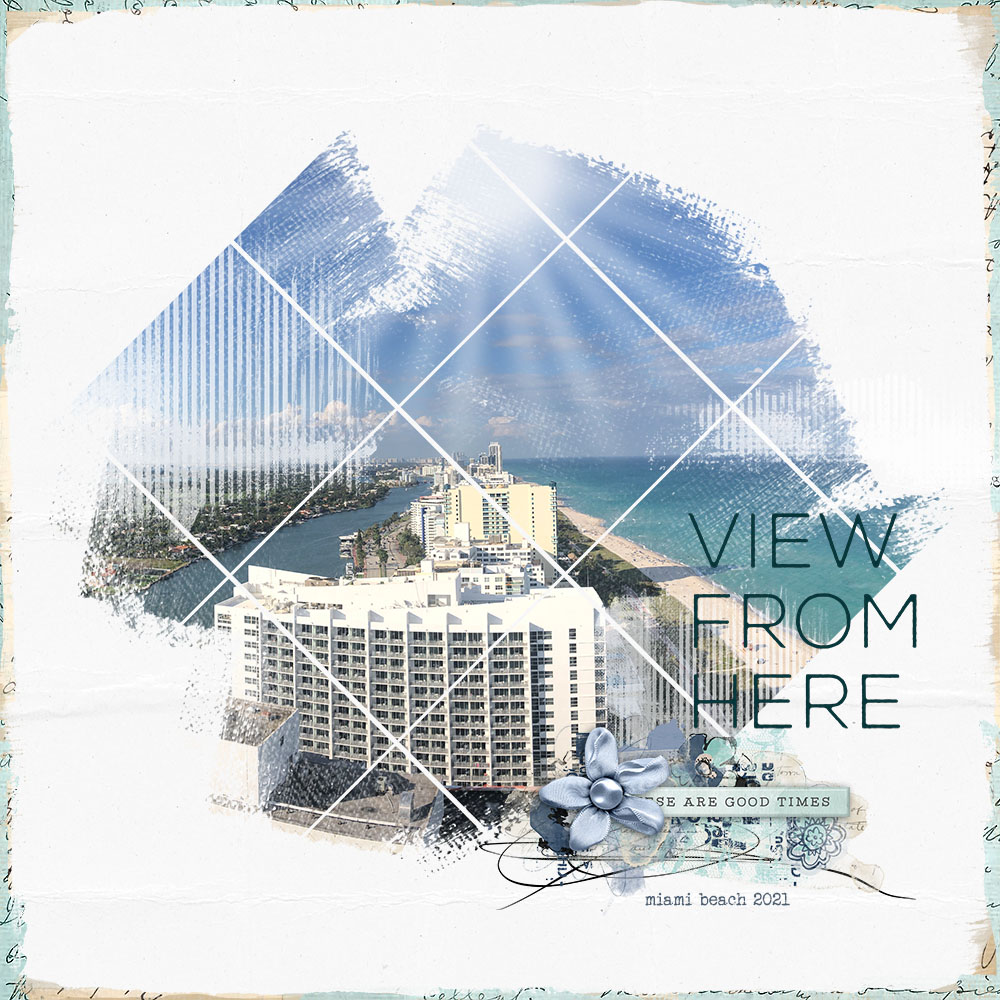 Good morning! This week, I thought it would be fun to mix it up a bit and showcase a favorite product. I think most of us will agree the Painted Window Frames are amazing! So, although it was hard to choose, I settled on Jana's "View From Here" page as our starting point for inspiration. I loved the angle of the window frame, the grunge striped brush details along the edge of the photo as well as her cluster details. All in all, a great page design.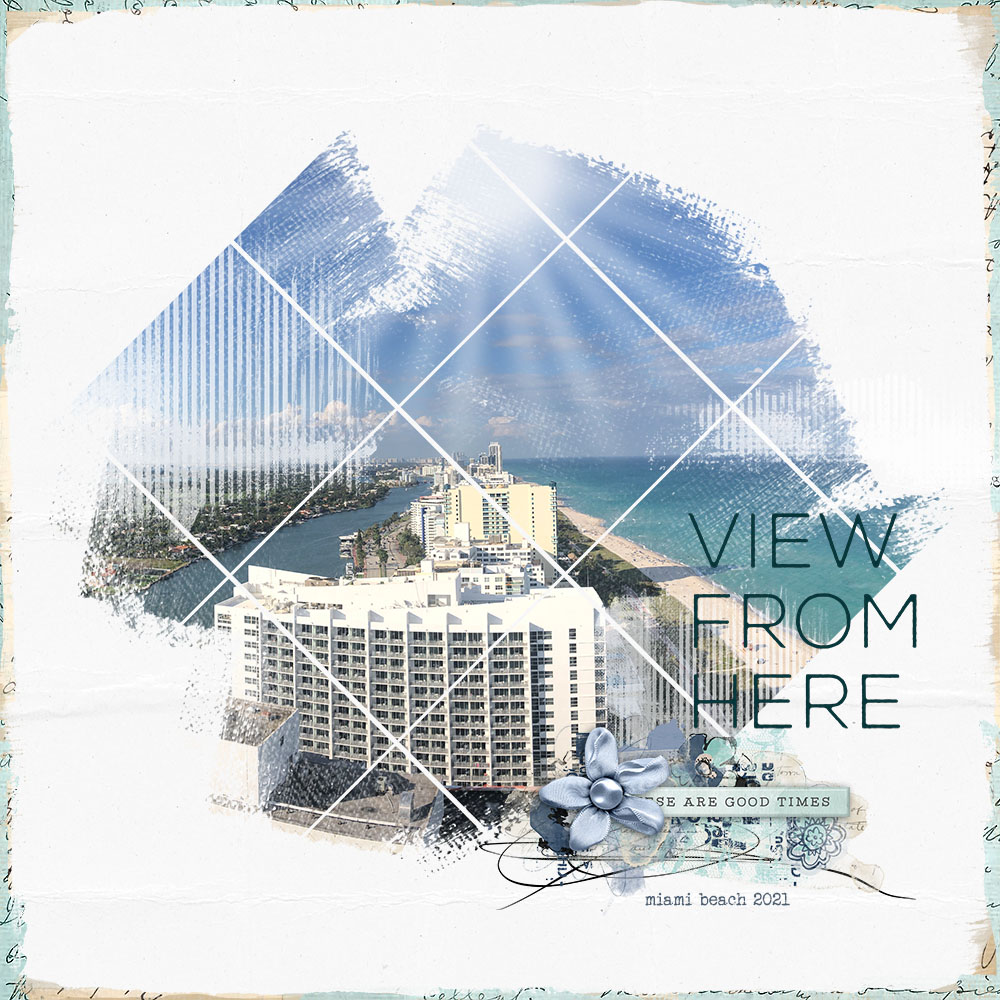 Up first is Kathie (kathie02) who did a great job featuring one of the new Watery Window Frames that is new this week. Not only is the title brilliant with the longitude and latitude numbers, but she also used a bird brush to blend into the photo. Awesome!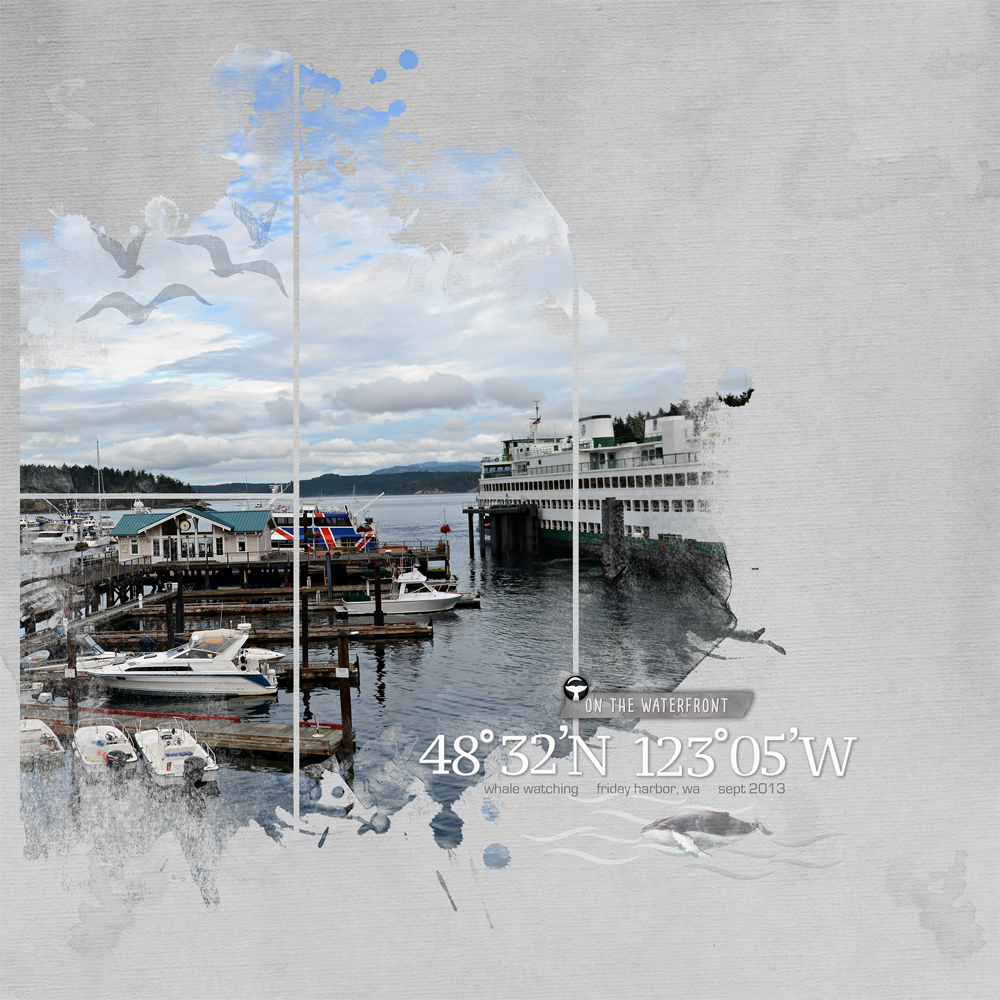 Watery Window Frame Layers No. 1, Traveler Blendable Layers No. 5, White Chipboard Alpha No. 1 , Palette Textures Paper Pack No. 9, 
Whale Stories Scrapbooking Collection, Oceania Kit
Rachael (myssp) is up next with a very cool use of the painted window with torn photo frames. It really helps the eye focus on the upside down image. It's such a cool design featuring the reflection on her page. Love the added elements around the edge and the title work too.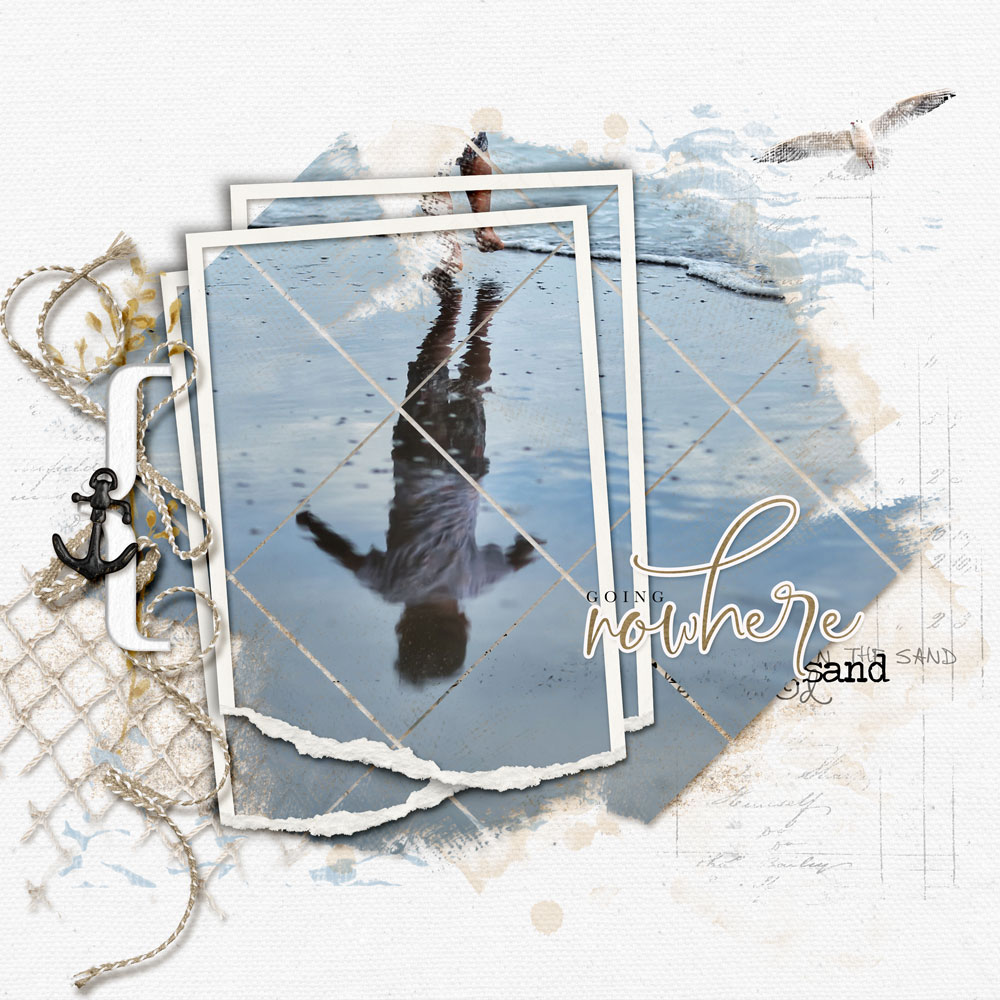 Ripped Frame Stacks No. 4, Scrap Layers 03, Kitlet Scrapbooking Mini-Kit 06, Painted Window Frame Layers 05, Typed and Scripted Stamp Pack 15, White Chipboard Alpha 01, Sealife Memories Kit, Worth Repeating Brushes and Stamps 15, Traveler Blendable Layers 17, Pencil and Paint Cluster Layers 03, Curated Studio Mix Scrapbooking Kit 19
Rounding out the group this week is Jheri with this great foggy shot. The new Watery Window Frames really worked well with the fog. Love how she recolored the border to soften it. It's the perfect way to ground the page.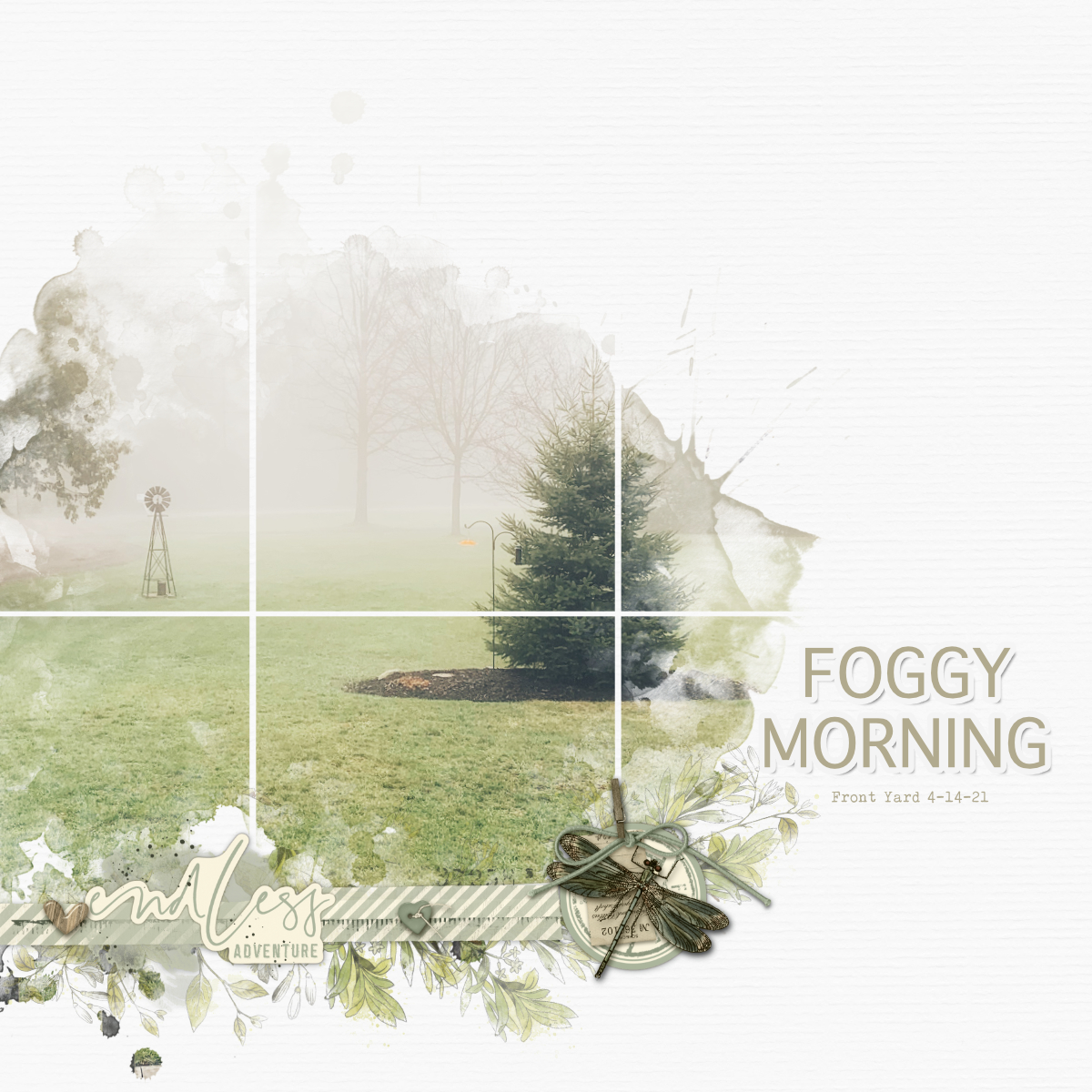 Watery Window Frame Layers 01, Readymade Layers Outdoor Borders 05, Watery Blumes 39
I'm excited to see how you use the Painted Window Frames this week (or the new Watery Window Frames!)  I hope you'll join in on the fun and post your lift in the Saturday Scraplift Challenge Gallery as well as in the April Challenge Participation Sign in thread. Happy Saturday and happy scrapping!