Saturday Scraplift: On the Line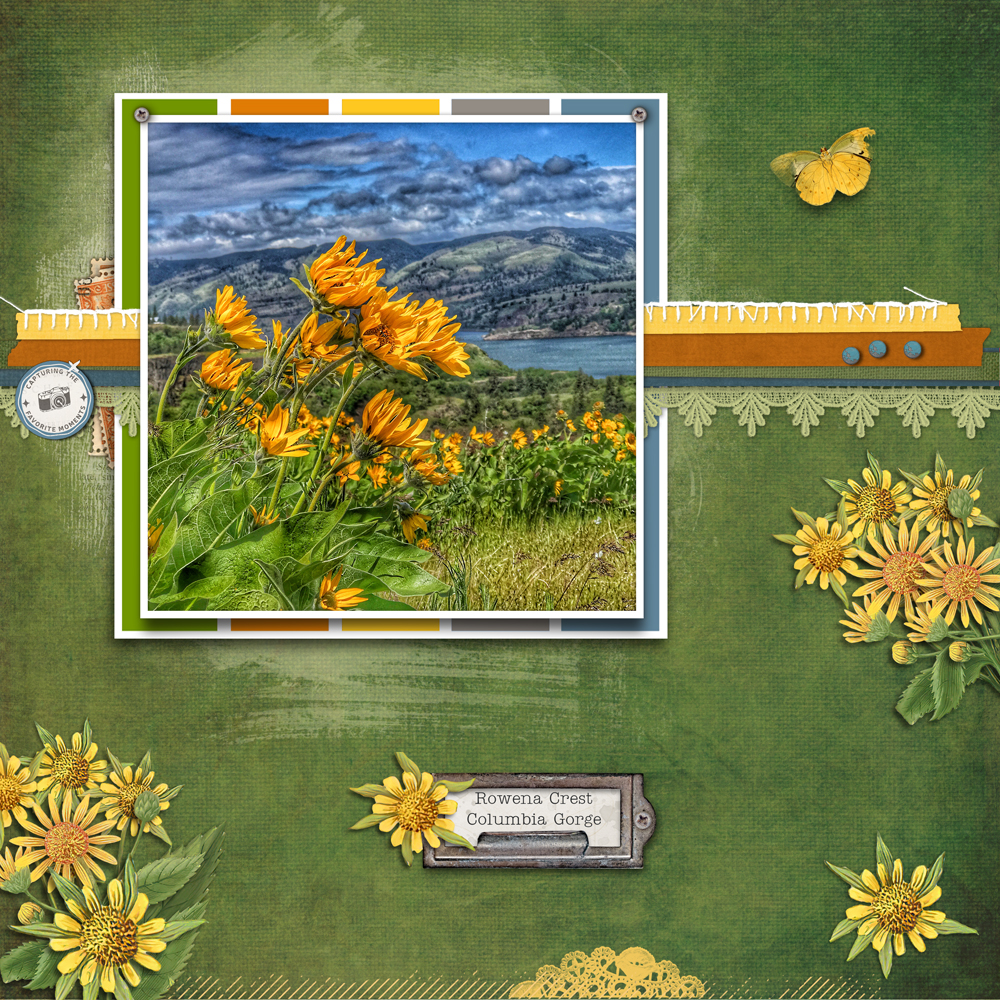 Happy May Day!  This week we are lifting this beautiful layout by Candy (aka cnewby).  I love the photo of Rowena Crest (which is not too far from where I live) and the photo treatment she used but I was also pulled in by the fabulous design with the photo over strips of paper and the other elements scattered on the page.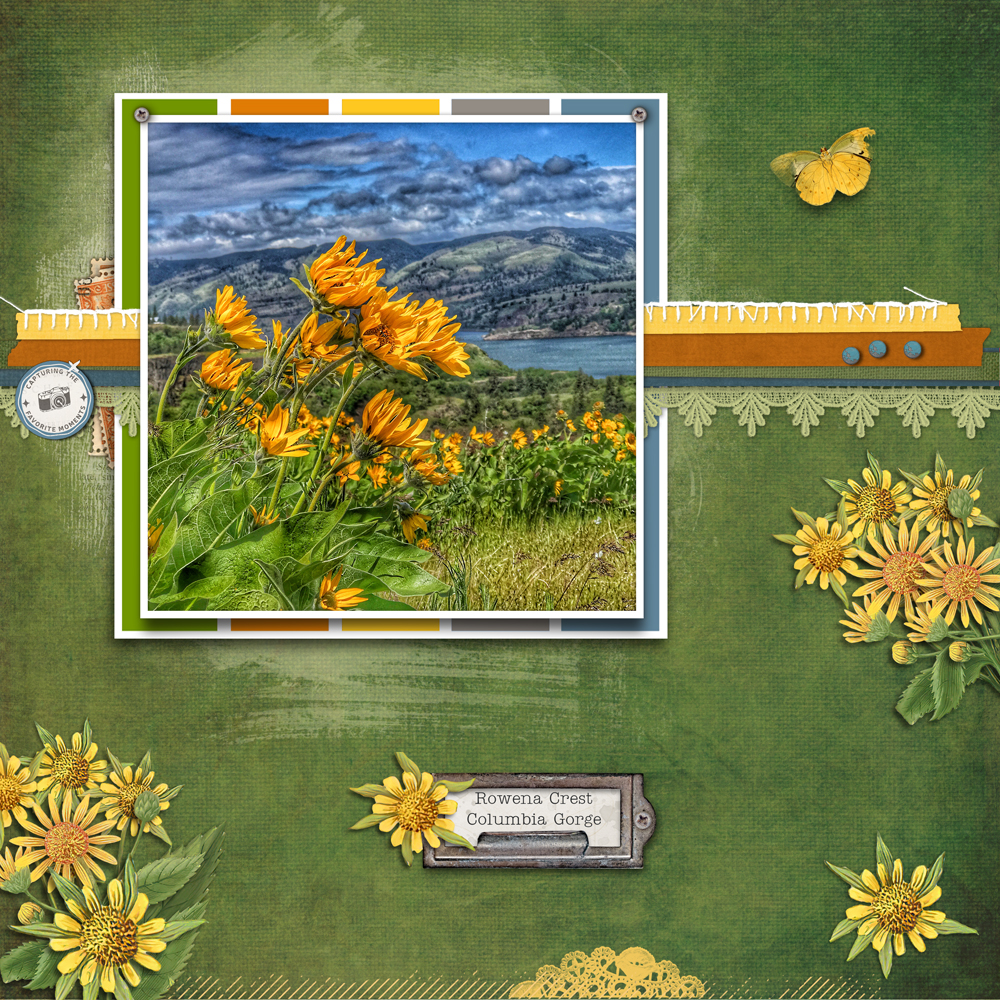 Our guest creative team members put together some beautiful examples of their take on lifting Candy's page.
Stacia did this great layout of seeing the The Globe Theater in London.  Love how she used a template but created a background to hang her photos on the line like Candy did.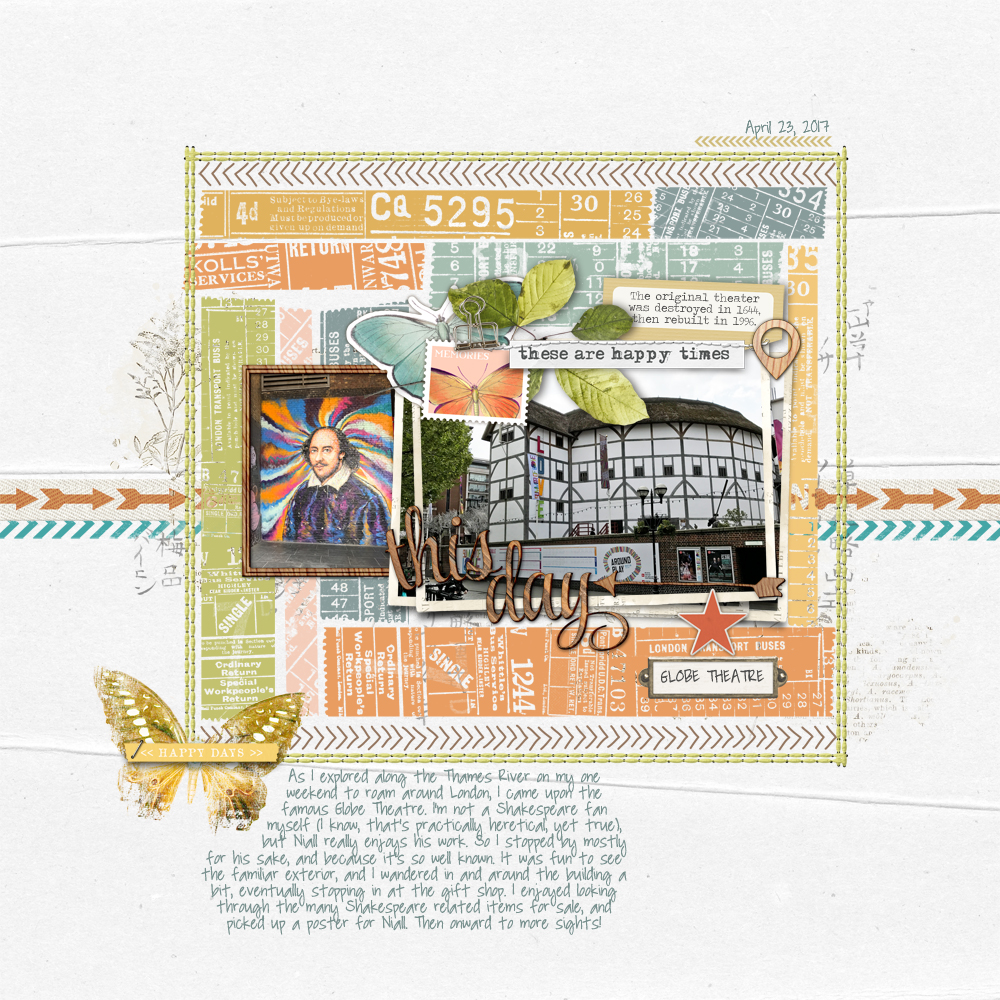 Products used: This Day Layered Template, Almost There Kit, Arctic White Papers, and Stripling Graphic Brushes 01.
Kelly and I followed Candy's design pretty closely.  Kelly (aka wsprite_ad) also featured flowers like Candy did.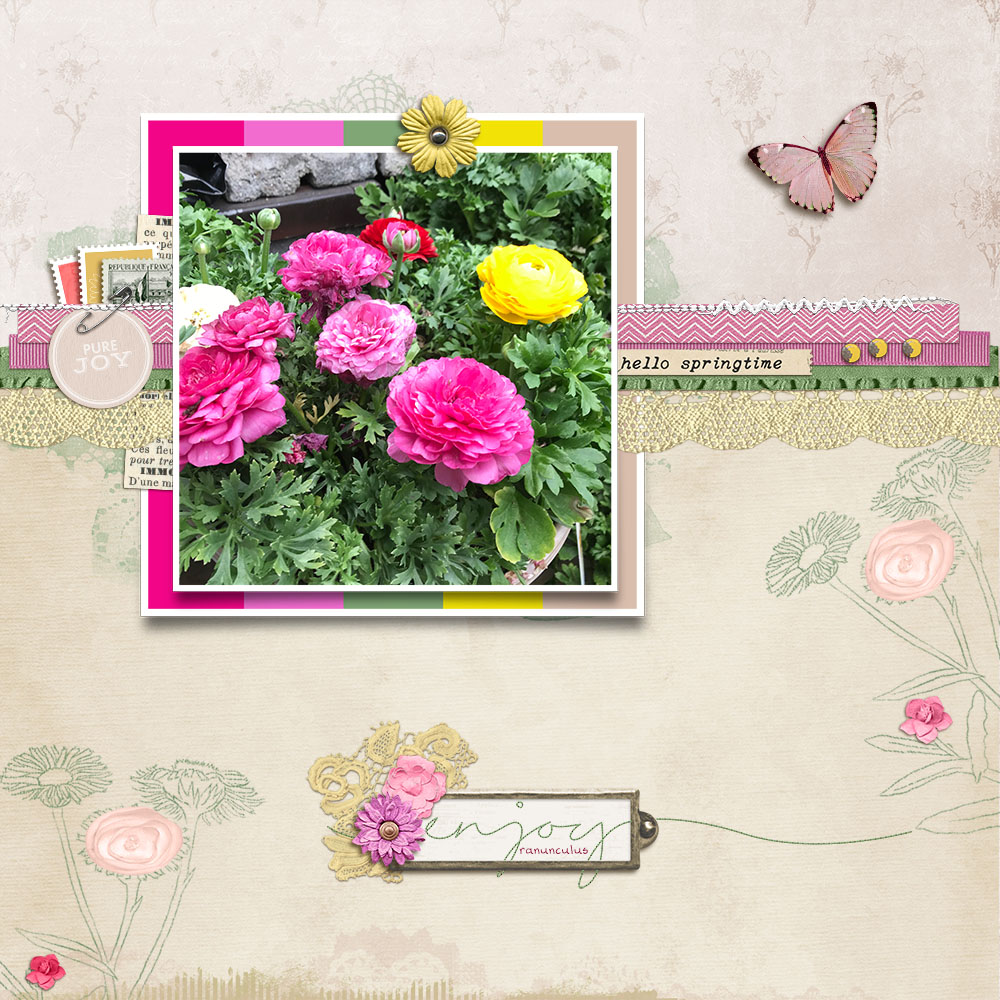 Products used: Artsy Lace Clusters 02, Assorted Messy Stitches 08 White, Basic Twill Chevrons 02, Big Bottom Lift Classic Photo Frames 01, Big Bottom Lift Classic Photo Frames 02, Cambrianna Kit, Carte Post Kit, Color Essentials Pink Ribbons and More, Cottage Fields Kit, Flowing Stitched Words 01, Grungy Lace Brushes 01, Jungle Stories, Kitlet Mini Kit 03, Krafty Tages and Journalers 01, Laced Edgers 03, Littlest Baby, Love Letters, My Family Genealogy Clippings 05, Palette Textures 19, Pencil Line Flowers 05, Ribbon Mix Autumn, Sherene Kit, Stitched Word Strip Sentiments 08, Stripling Grunge Edgers 01, Vellum Sentiment Spots 01, Vintage Artistry Collectors Ephemera, Vintage Artistry Everyday Ephemera, Vintage Mini Mix 15, and Watery Lace 01.
I used this senior photo of my niece.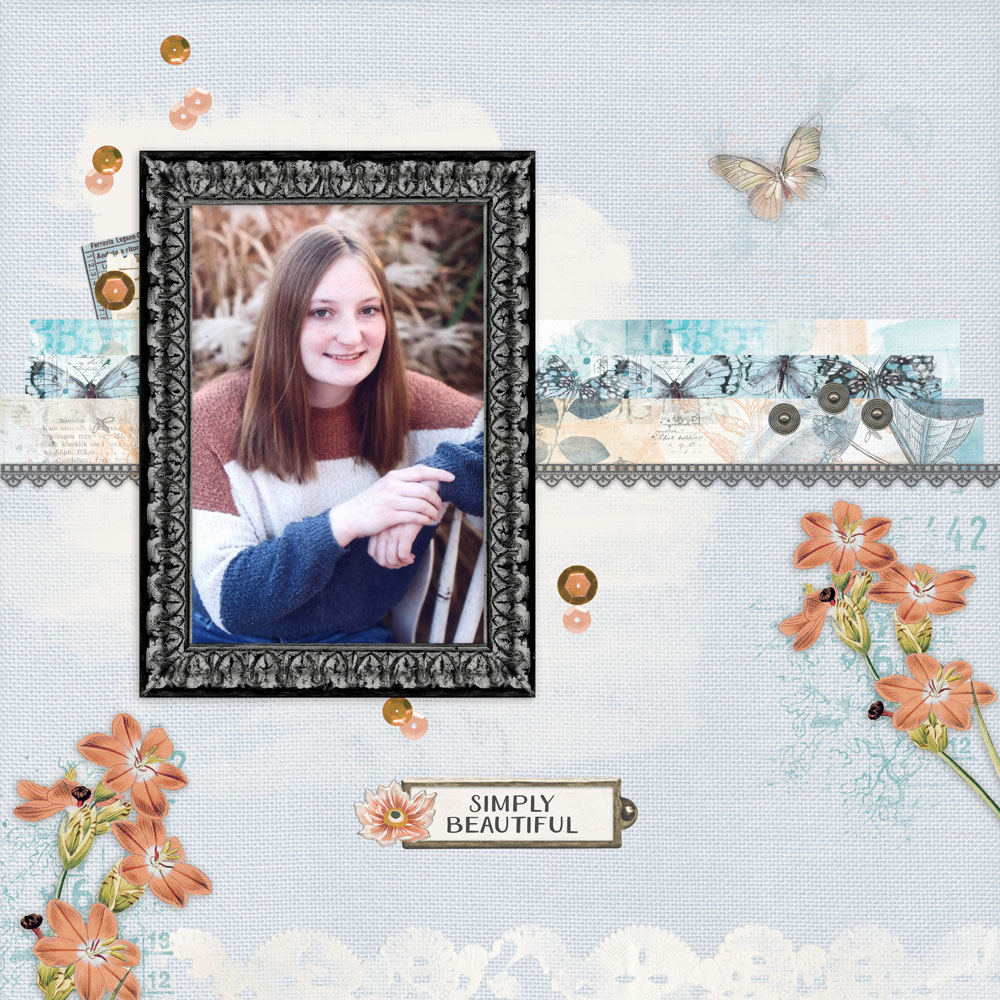 Products used:  Vintage Artistry Wedgewood Bundle, Vintage Artistry Wedgewood Transfers, Vintage Artistry Wedgewood Washi, Vintage Artistry Collectors Ephemera, Painted Photo Masks 11, Cottage Field Elements, Watery Butterflies 05, Plainly Woven 03, Yesteryear Addon Lace and Documenting a Decade 02.
I hope you can find some inspiration and join us in lifting this beautiful page.  Post your take on this lift in the Saturday Scraplift Gallery and as well as in the May 2021 Challenge Participation thread to get credit towards a discount coupon.  Looking forward to seeing where this challenge takes you.