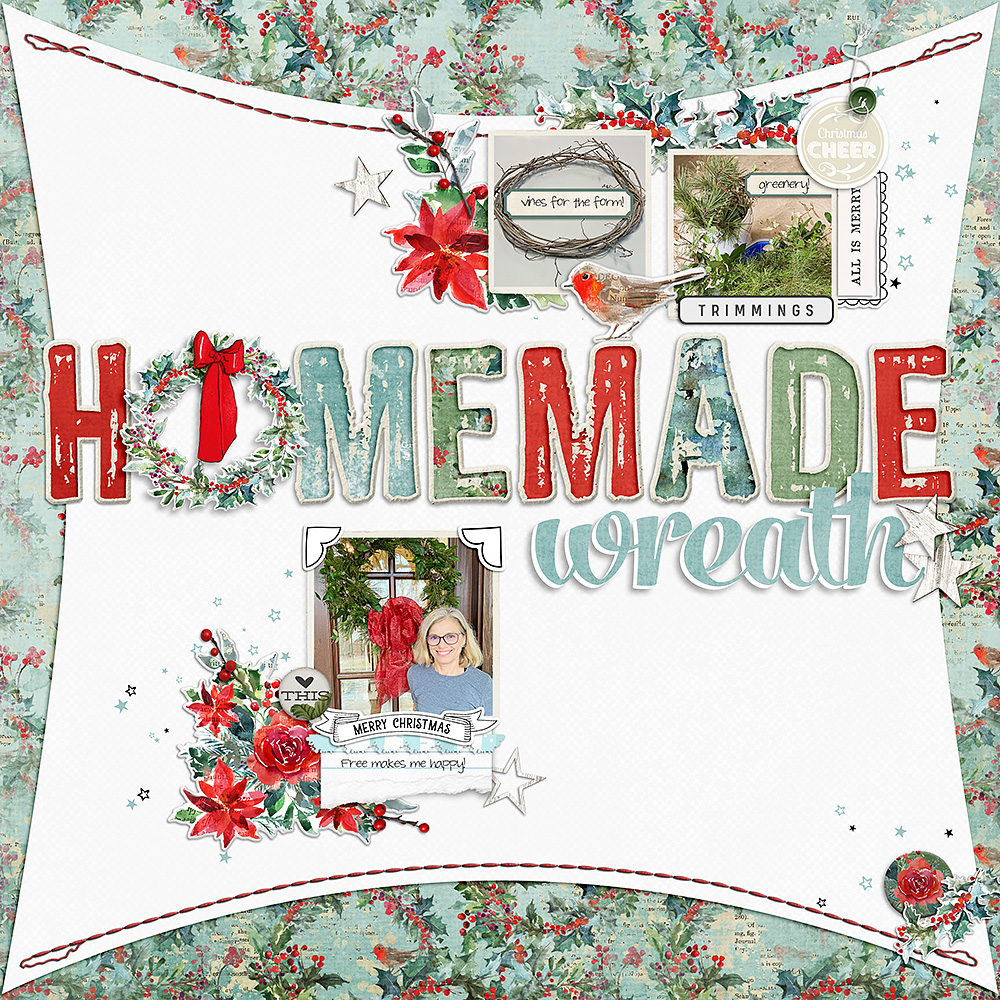 Saturday Scraplift: Is Your Page in Shape?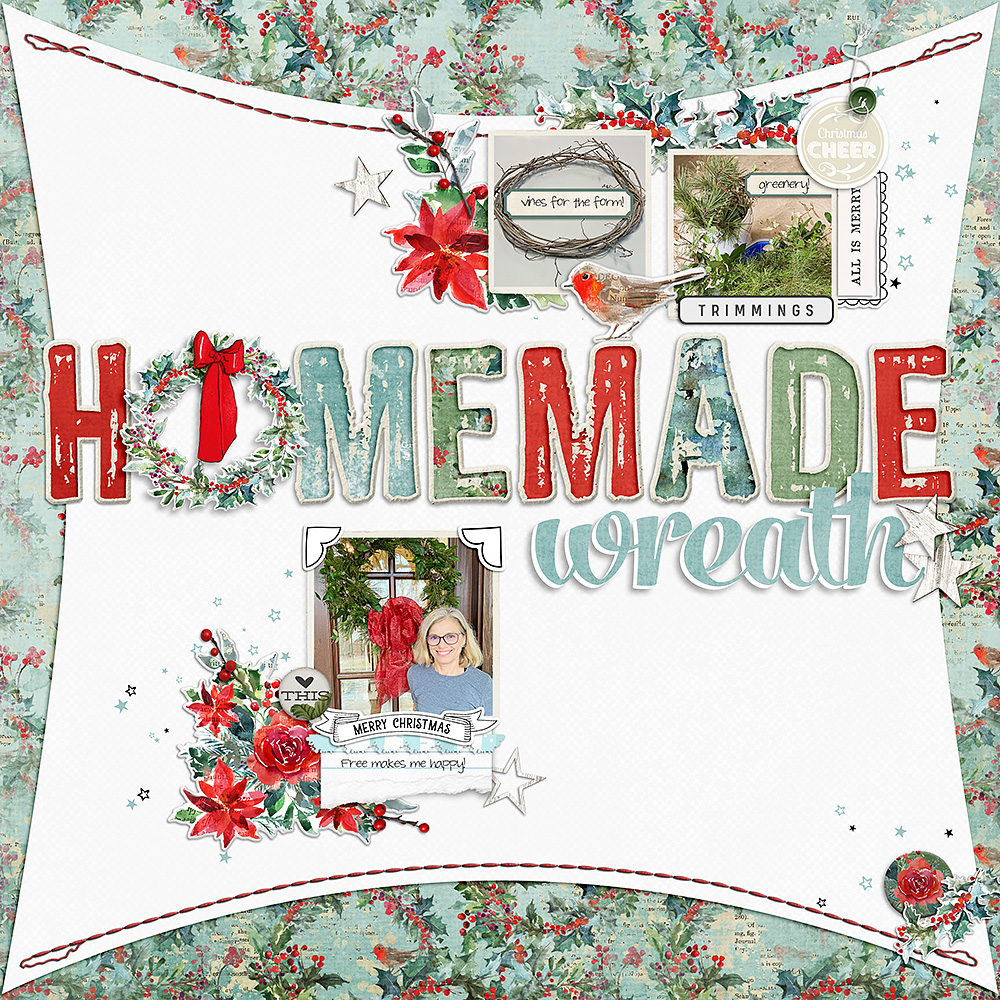 Merry Christmas and happy holidays to my friends around the world. I know you've been enjoying the explosion of gorgeous pages in the gallery as I have. I absolutely loved the page pictured above by Amy which documented her homemade wreath-making skills. (Could you come decorate my house, Amy?) And she beautifully showcased Katie's fun new ARToptions Mini Mix 09. I was particularly drawn to the shape that serves as a background for her photos and elements and to the large title that divides her page. So much inspiration goodness! My fellow Creative Team member Shannon joined me in creating a page based on Amy's design. Here's where it took us.
Shannon (shannonroller) scrapped photos from her son's recent trip and did a great job expressing the outdoors theme with her background paper choice and that cute squirrel chipboard sticker. I also love her large, clever title and the way she used Katie's new Artsy Evergreen Transfers 02. It looks like her son had a great time on his adventure.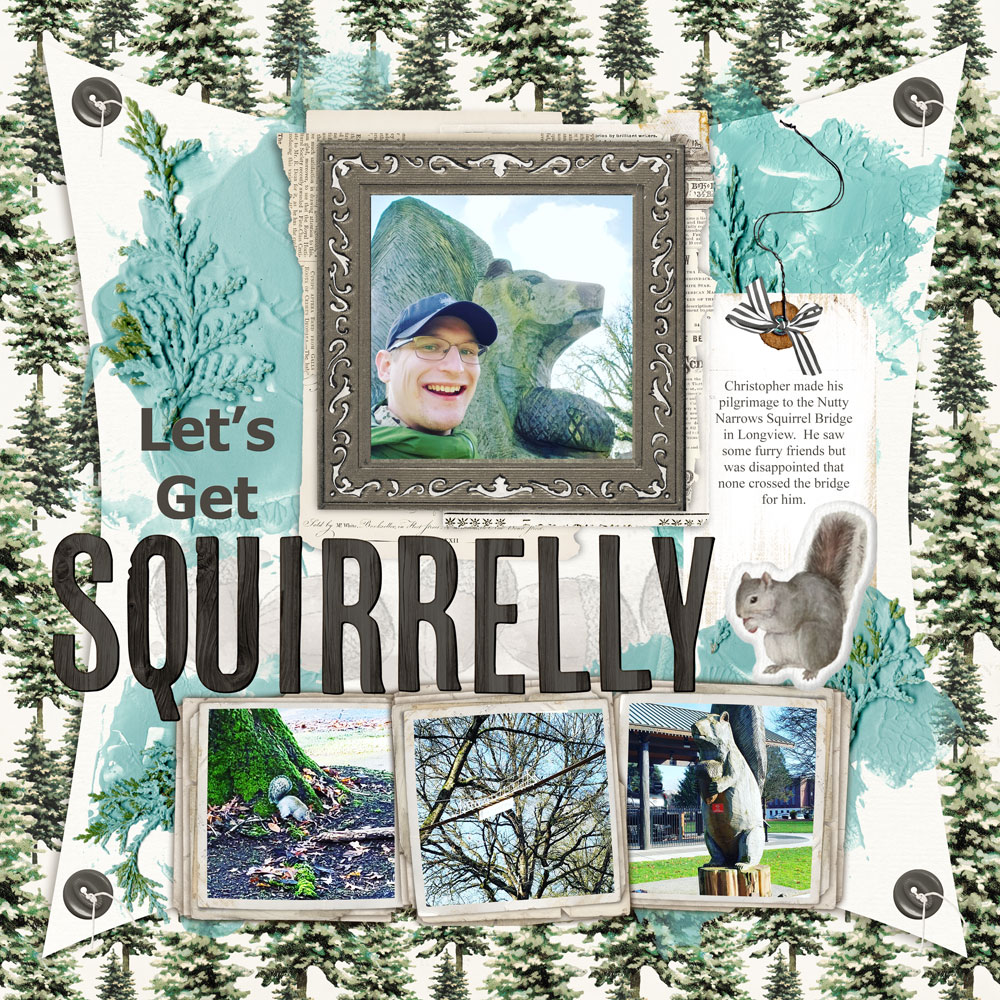 Credits: Artsy Evergreen Transfers 02; Rustique Noel Scrapbooking Bundle; Autumn Fields Painted Clusters; Stacked Vintage Frames 05
As you know, we're cat people now, so, of course, I had to get Christmas bandanas for the boys. And wonder of wonders, I actually got a few photos of them under the tree AND looking at the camera. I thought Katie's new Christmas tree cutting files were the perfect choice to serve as a background. I also had fun with Amy's technique of using a sticker in place of a letter in my title.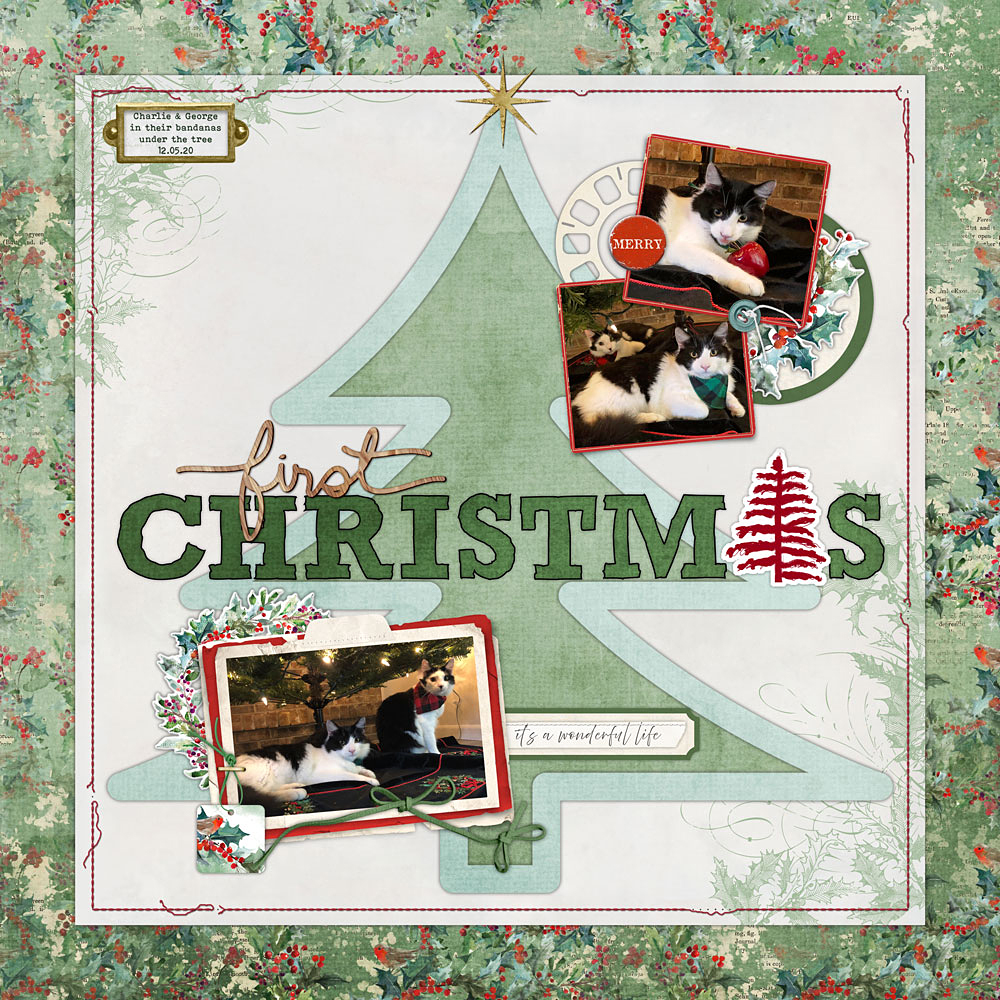 Credits: ARToptions Mini Mix 09; December Sparkles Solids Paper Pack; Holly Overlays 01; December Sparkles Element Pack; Messy Stitched Borders: Red 02; Cutting Files: Chunky Cuts 08; Slide Reel Frames 04; Gold Stars 01; Christmas Vintage Photo Frames 01; Between the Lines Alphabet 05; Instant Artsy Woodland Trees 02; Handdrawn Wood Veneer Words: School 01; Drop Shadow Styles
Amy's great design will work for any number of pages, so don't hesitate to jump in if you're still scrapping beach photos. Remember to post your page in the Saturday Scraplift Challenge Gallery and in the December Challenge Participation thread in the forum. Merry Christmas and happy scrapping!