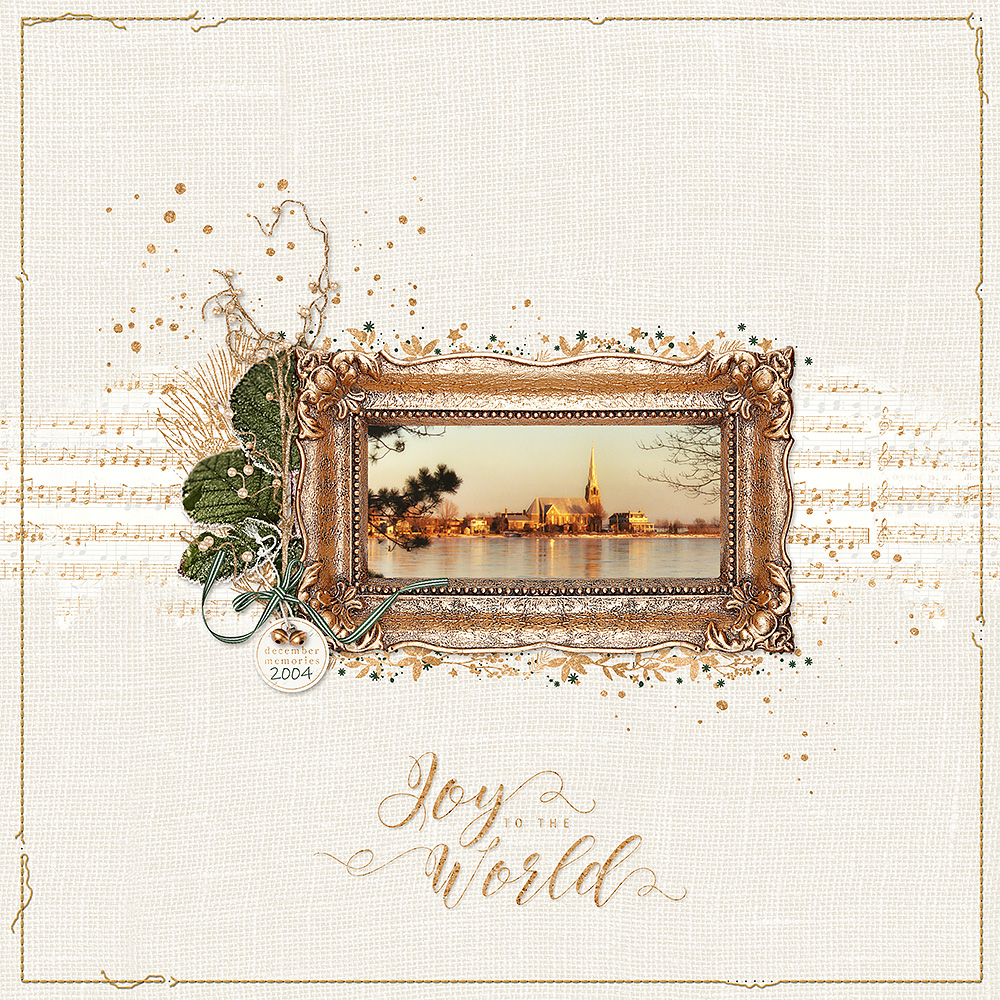 Saturday Scraplift: Add a Little Sparkle
Hello, friends. It's time for another Saturday Scraplift and I thought it would be fun to play with sparkles. I'll be honest, I think I need some glitter in my life right about now. The days are getting shorter and the pandemic is more worrisome in my part of the world and I just want happy, bright and sparkly! I found this great page from Kathy (Blackkathy) and decided we would lift it. I loved the reflection photo and all the gold accents she used. So, pull out last year's Christmas photos, or prom photos or birthday photos or cute dog photos and let's bling up the gallery!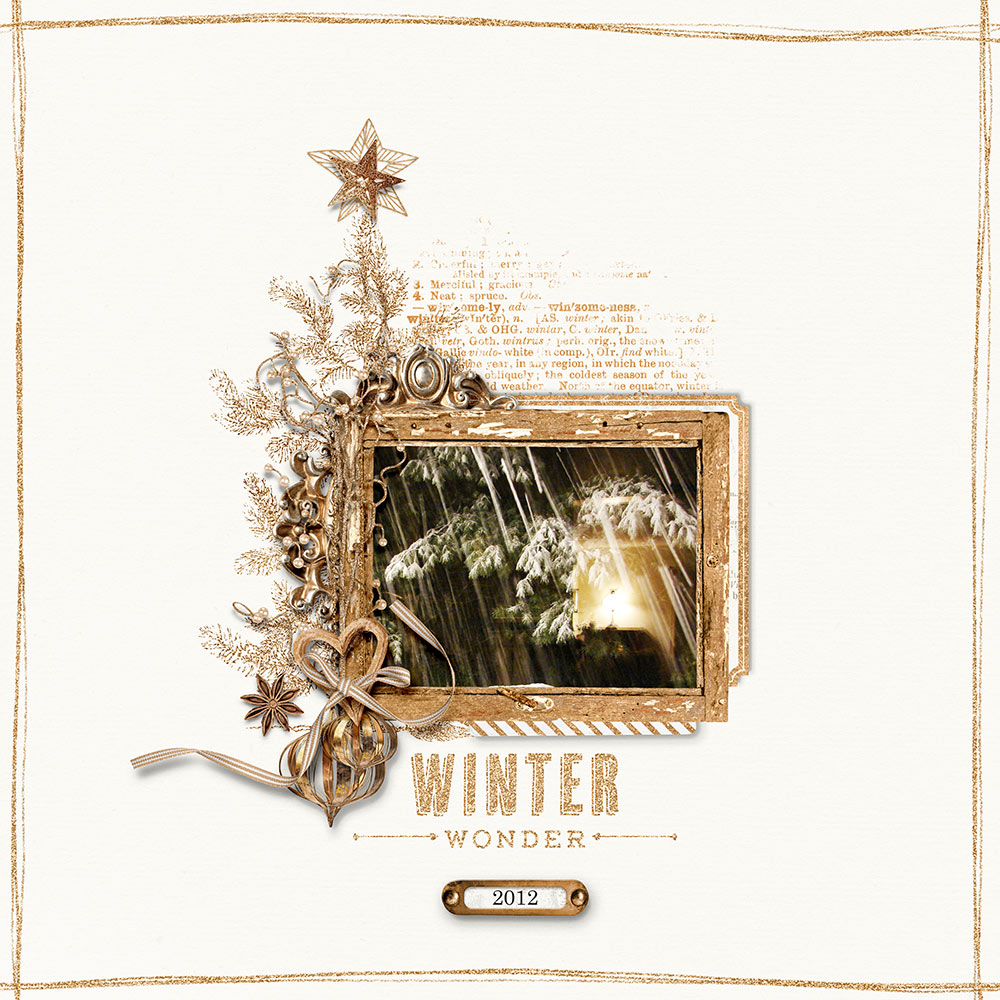 Kate (OKate) chose to use gold accents with a photo of a church near her childhood home. Wow that lighting is stunning! Love all the bling around the frame and the sparkly splatters.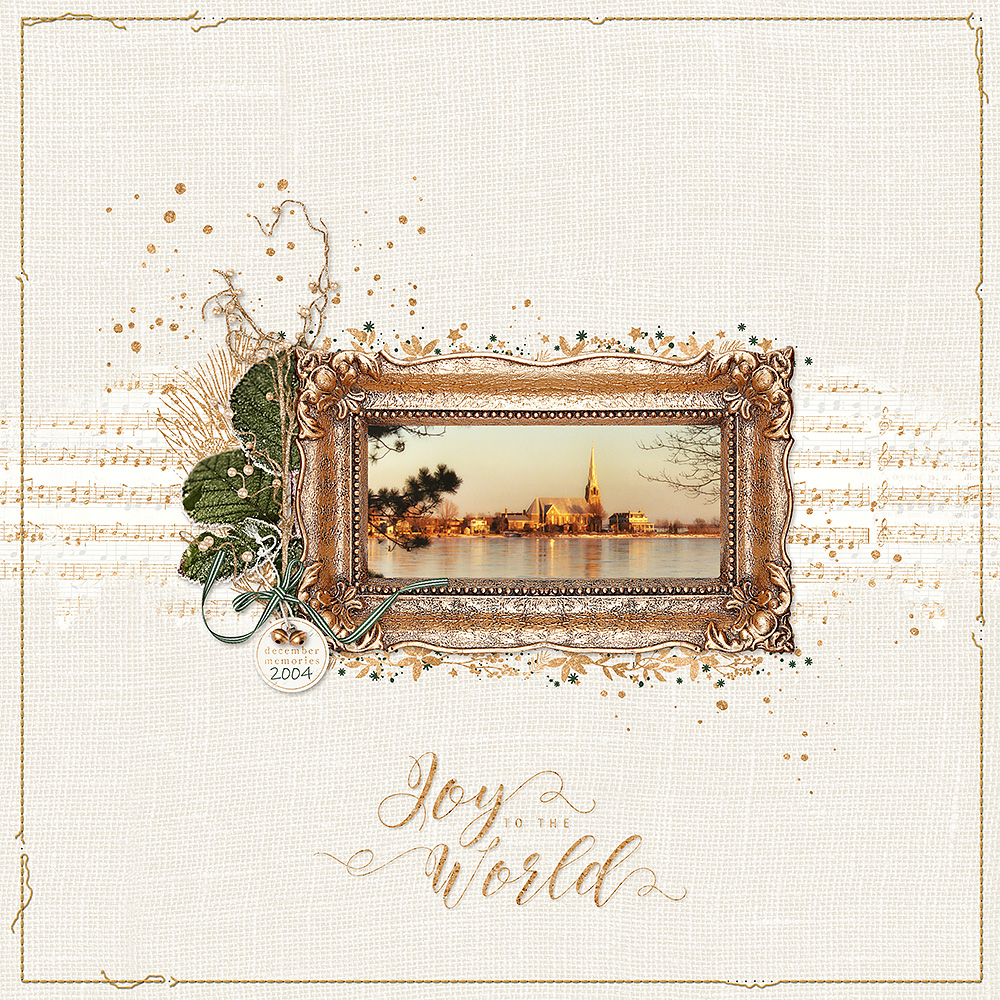 Seasons Sparkles Christmas Scrapbooking Bundle, Evergreen Season Element Pack, Painted Window Frames Stamp Pack No. 08, Messy Stitched Borders Golden 01, Calligraphic Sentiments December Brushes and Stamps 01
Jana took the theme very seriously and even used "sparkle" in her title. 🙂 Love all the details built on the window frame and the sweet gold dots raining down from the top of the page.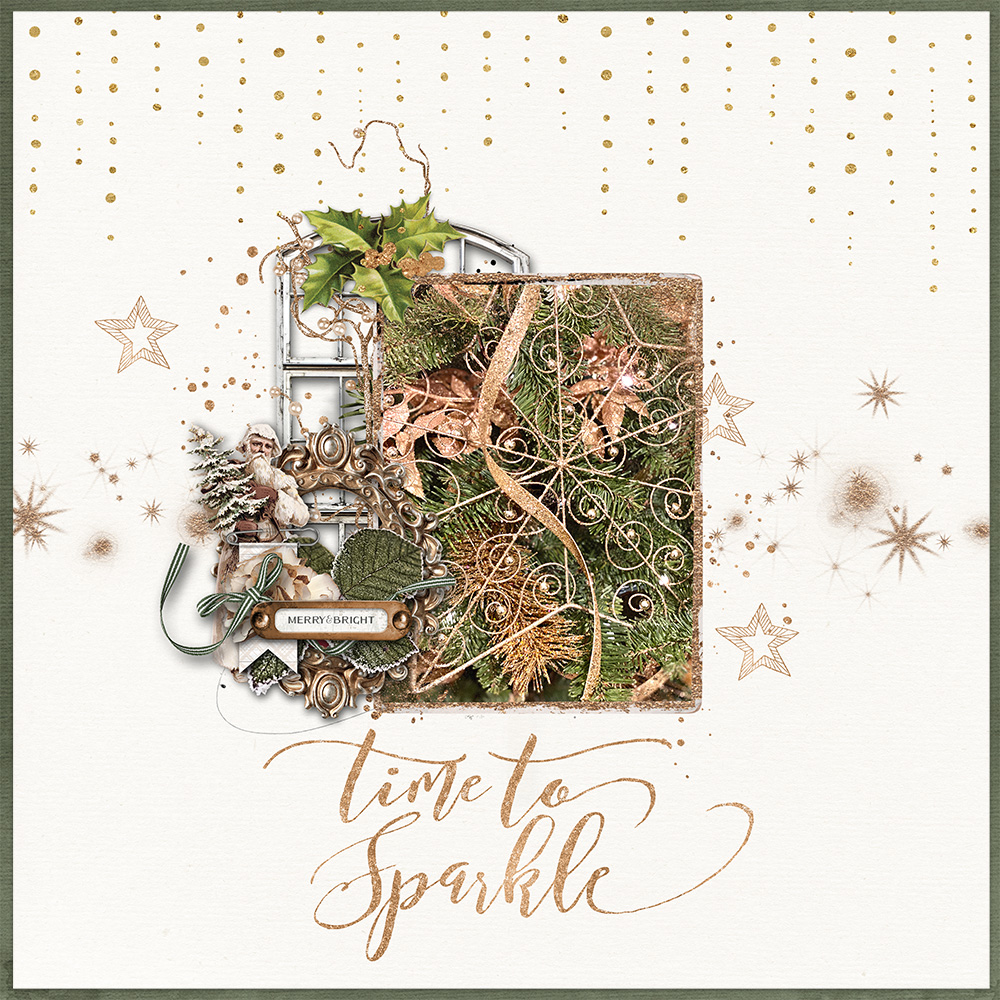 Rustique Noel Solids, Palette Textures 13, Snowfall Overlays Glammed Up, Seasons Sparkles Scrapbook Kit, Evergreen Season Element Pack, Gilded Photo Frames, Golden Santa Claus, Readymade Layers Christmas Clusters 04, Layer Works 1399
I hope the sparkle gives you a bit of a smile today. Please play along with us in the gallery. This is the best glitter to play with as digital glitter doesn't get all over the place. 🙂 Remember to post your page in the Saturday Scraplift Challenge Gallery as well as in the November Challenges Sign in thread. Happy scrapping!