October Color Spot Challenge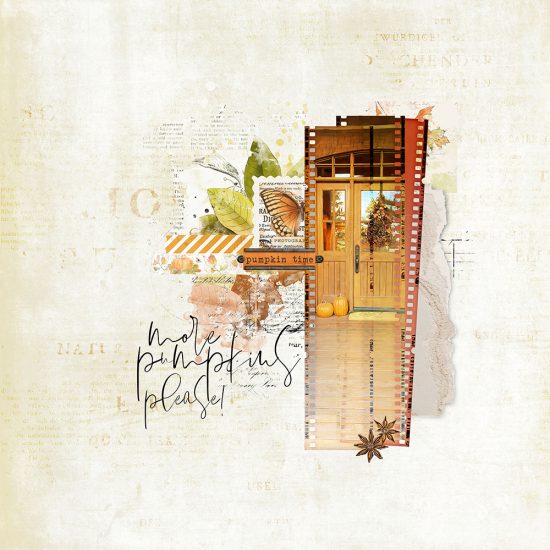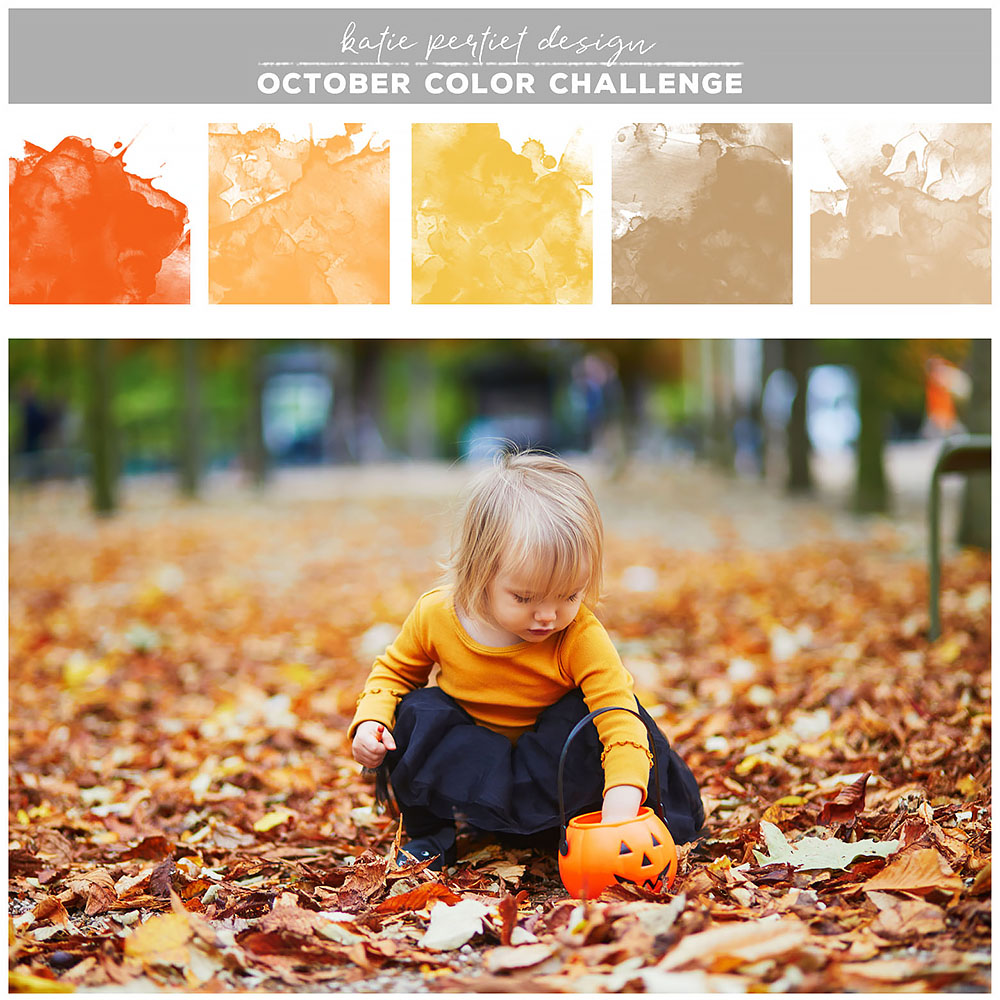 Hello October! Hello beautiful fall palettes!
For this month's color challenge I went with a classic palette that brings to mind images of candy corn [a household favorite], pumpkins, changing leaves and more. The colors are warm and comforting and draw me right into photographs and scrapbook pages.
I've got a little freebie pack for you to download to help you get started!
Joanne and Linda helped me out and put together some fabulous sample pages to inspire you!
First up is Joanne's page! More pumpkins please! yes! Love how she blended her photo into the filmstrips, so creative!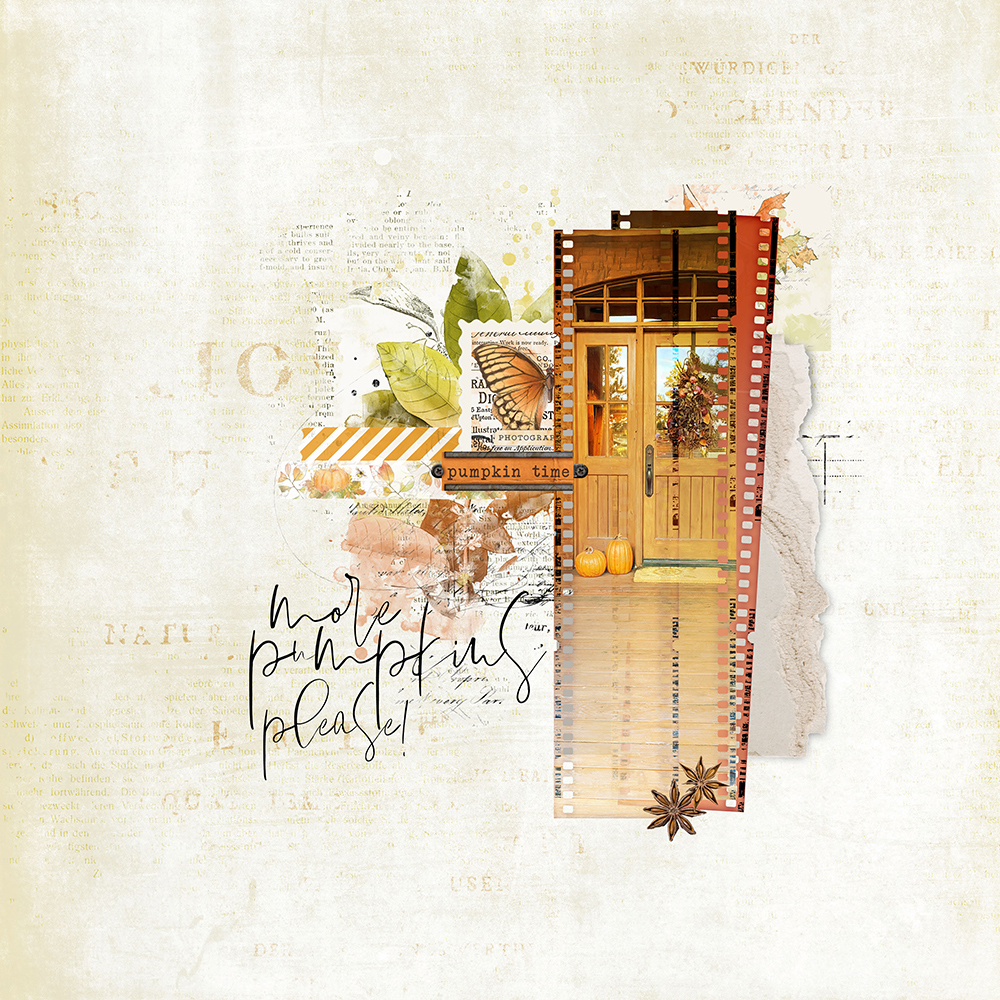 Joanne's supply list: Vintage Artistry Mango, Artsy Blend Layers Leaves 6, Curated Studio Mix 40, Colored Film Strips 1 & 2, Scripty Sentiments 2
Next up is Linda's awesome page! Here at KPD, we know Linda is an avid FSU [Florida State University] Football fan and this sun page is all Linda. I love all the torn edges she's added and how she stuffed her edge at the bottom! A fabulous page.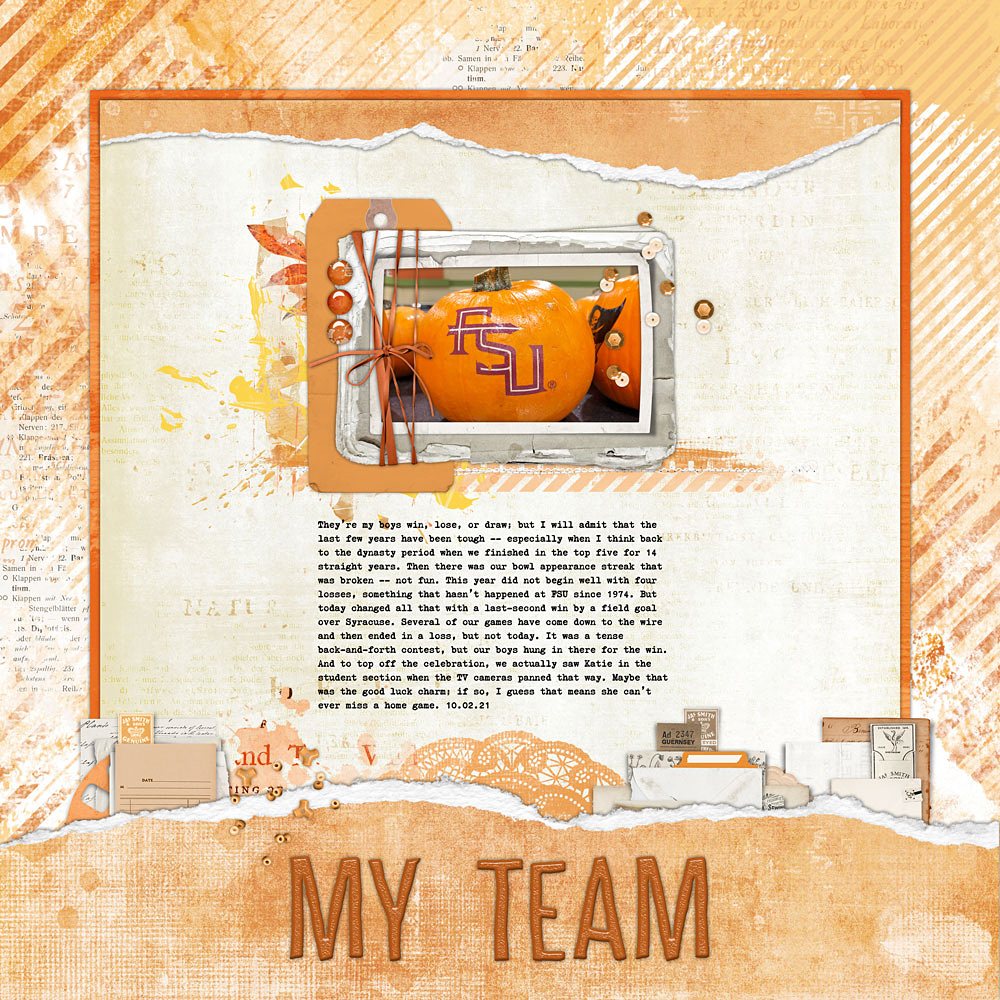 Linda's supply list: Vintage Artistry Mango Bundle, Torn Templates 02, Plastic Alpha: Orange, Drop Shadow Styles 02
I hope you're inspired to embrace a classic fall palette and create something magical. Be sure to share your page in the Color Challenge Gallery and post a link to your page in the rewards thread to be eligible for discount coupons.