"Leaf"It To Me-Template MashUp Challenge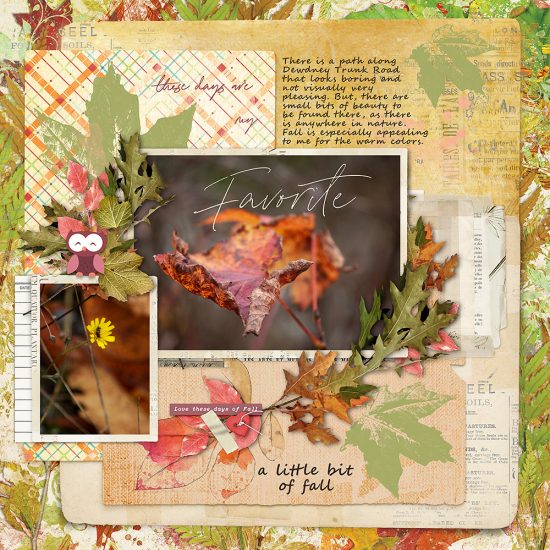 Happy Thanksgiving Week! It's the very end of autumn where I live and snow has begun sneaking into the weather forecast. I thought it would be fun to celebrate autumn leaves one more time before we say goodbye so, for this week's Template MashUp Challenge,  I have chosen two great KPD templates that feature leaves. Here are my choices (these templates will be on sale in the store this week):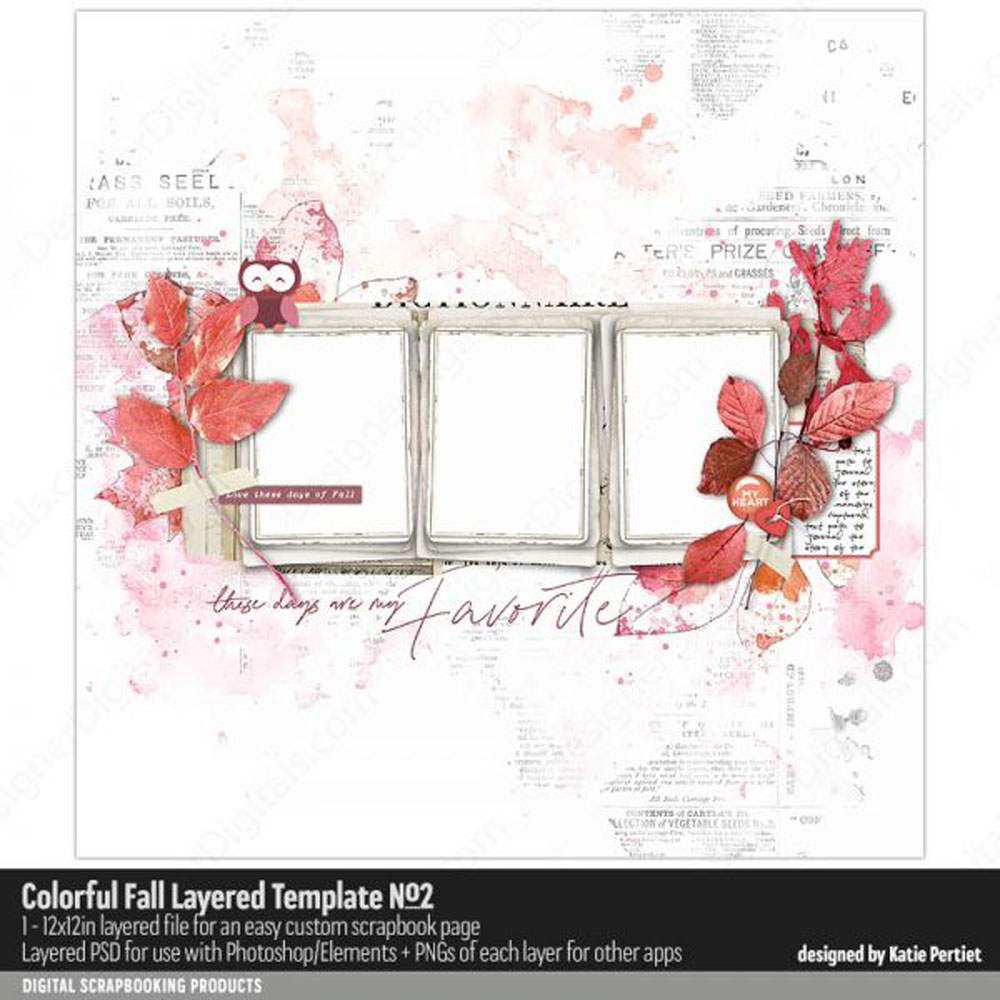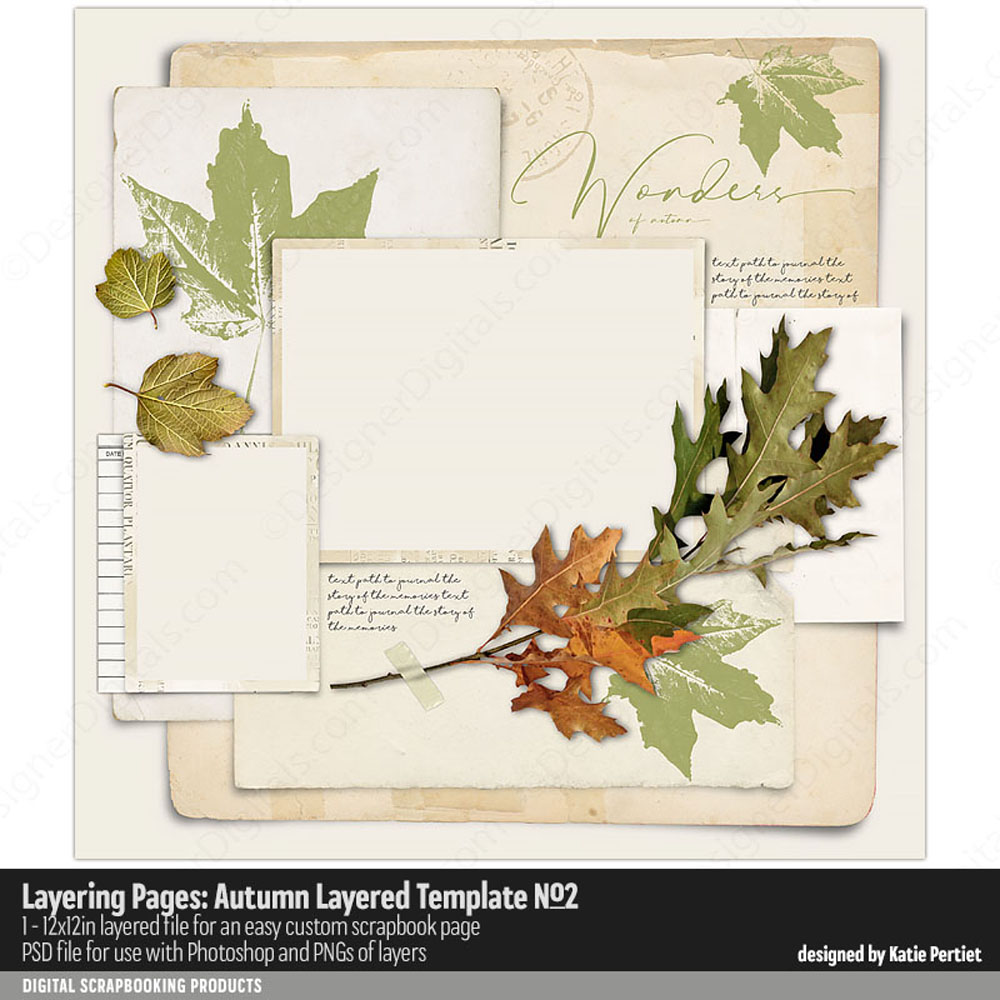 Our Creative Team has done a wonderful job of preparing inspiration pages that celebrate leaves. The first example is from Julie (MaggieMae.)  Julie put together a wonderful stamped and splattered background for the triple frame holding her lovely autumn photos. I really like the way she encircled her photos with many types of leaves.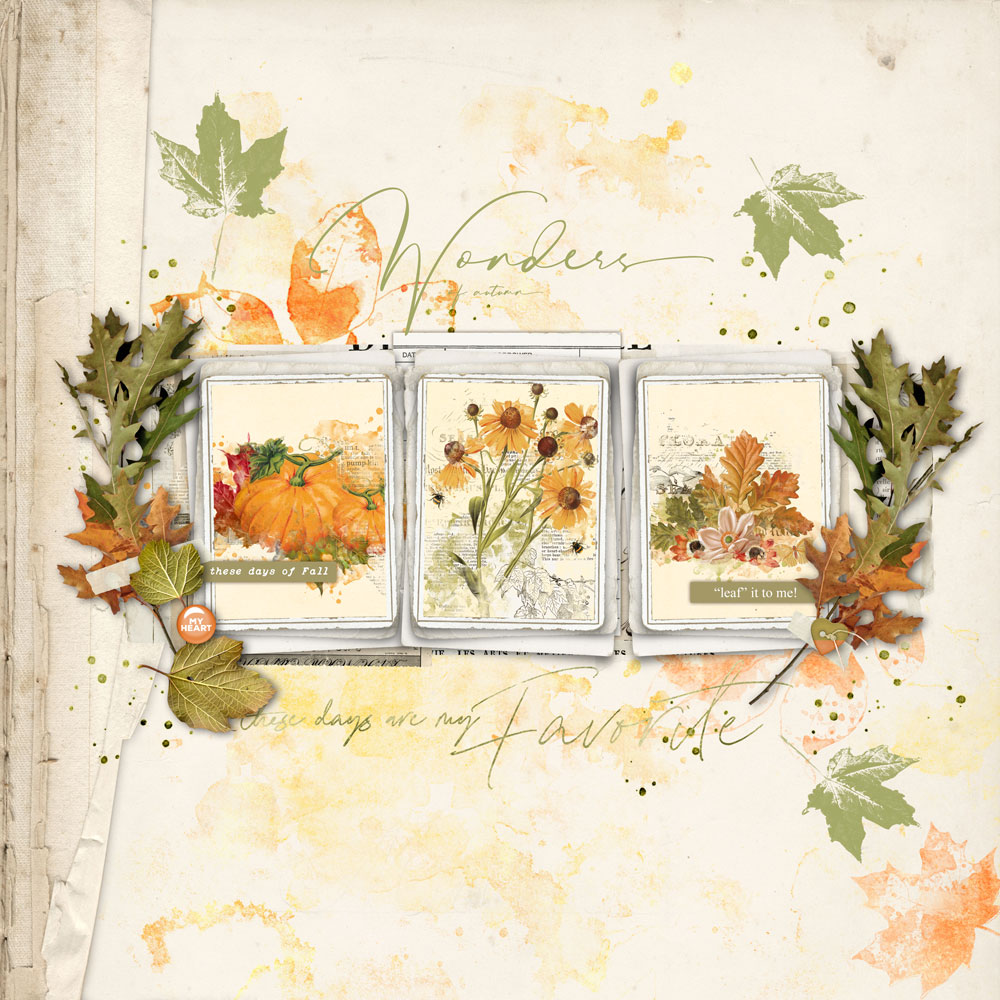 The next inspiration is from Candy (cnewby.) Her color palette is  similar to Julie's, but Candy added a mat behind her photos and put them at an angle. This creates a whole different look! I really like her addition of the little pops of red on her page.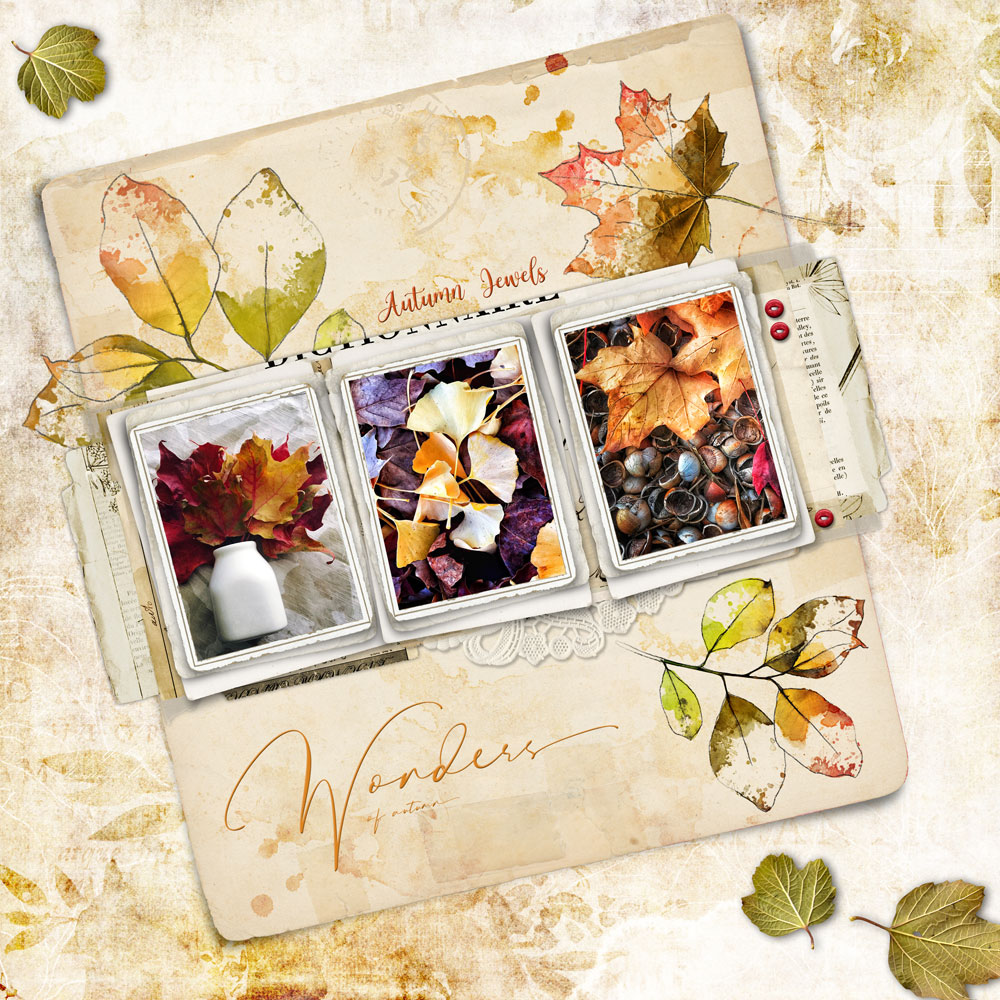 Rae's (bcgal00) page is just full of fall color! I really like her addition of patterned paper and the way she used part of the photo arrangement from the Layering Pages template. Did you see the way she tucked that little owl into the leaves? So cute!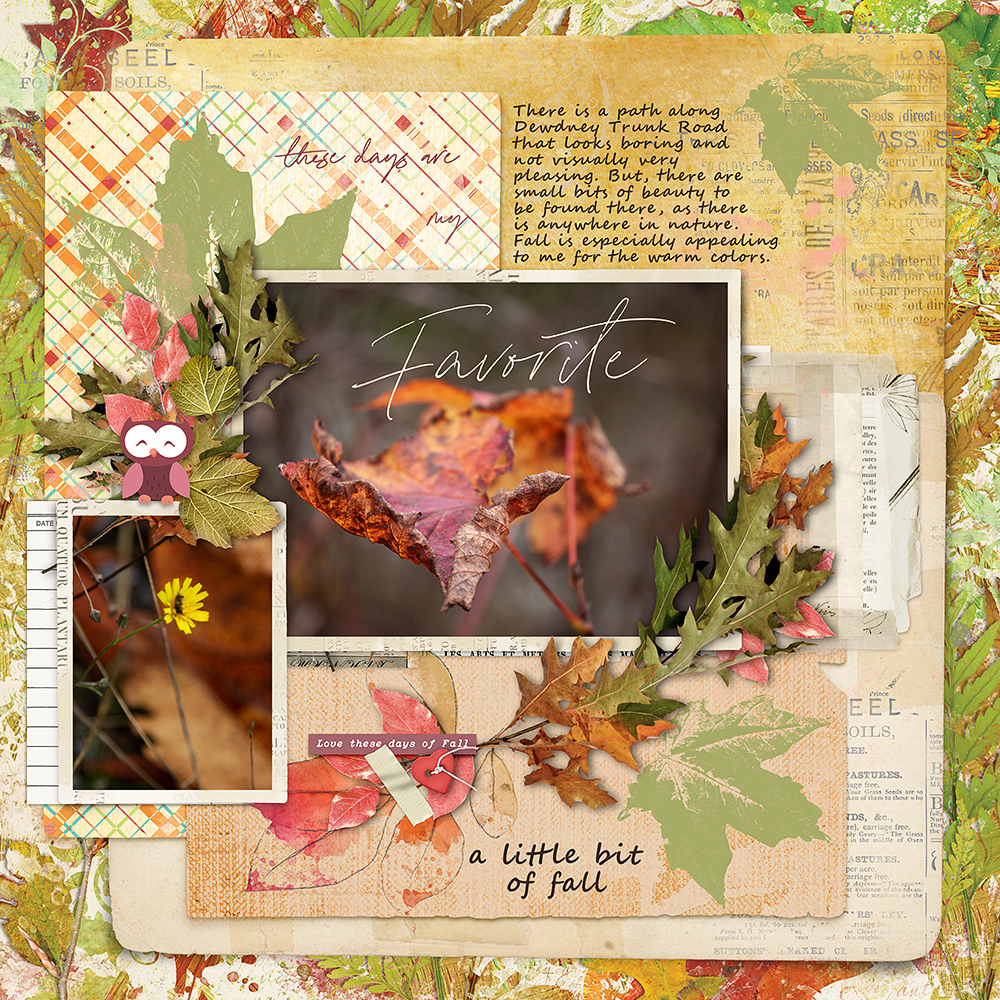 I also used a leaf patterned paper for my background. I wanted to use multiple photos so I combined frames from both templates.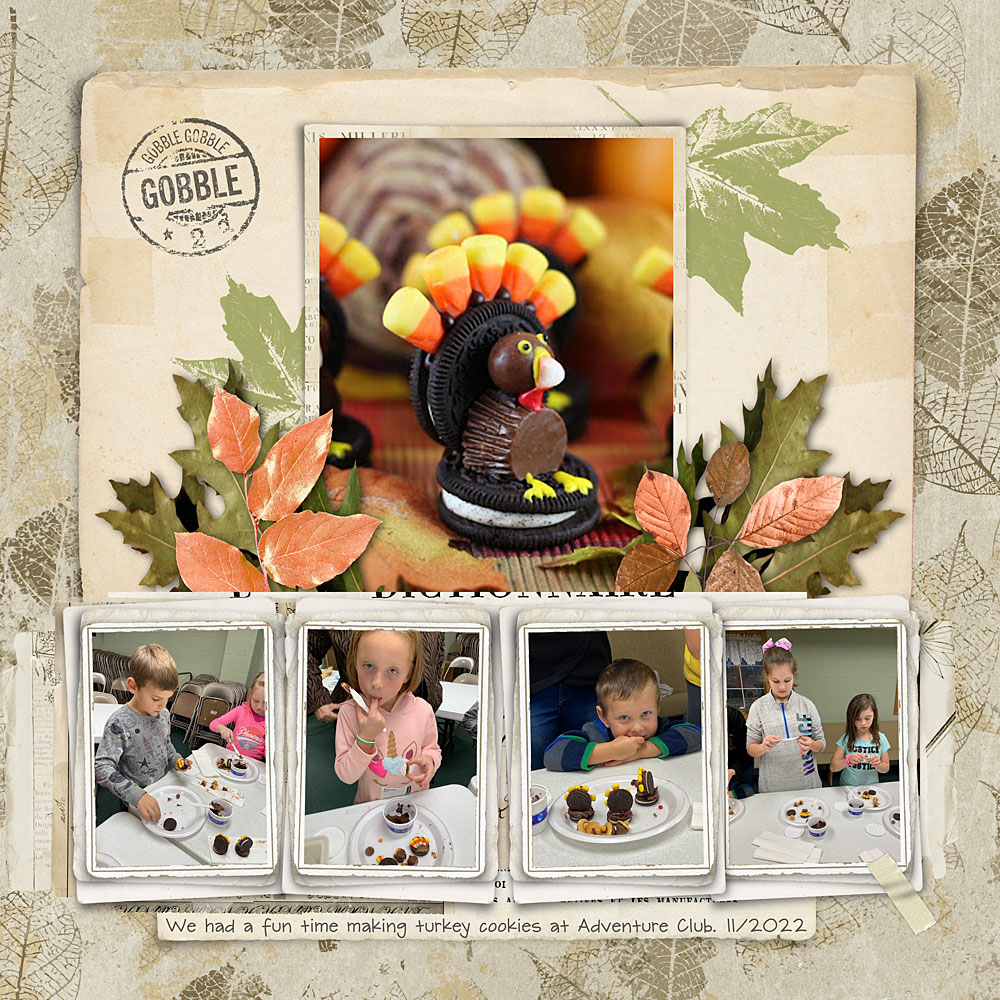 Our last inspiration page is from Brenda (bbe.) Look how her use of the blue background paper gave her page a completely different look! They make a great "sky" look to accompany her wonderful leaf-y photos!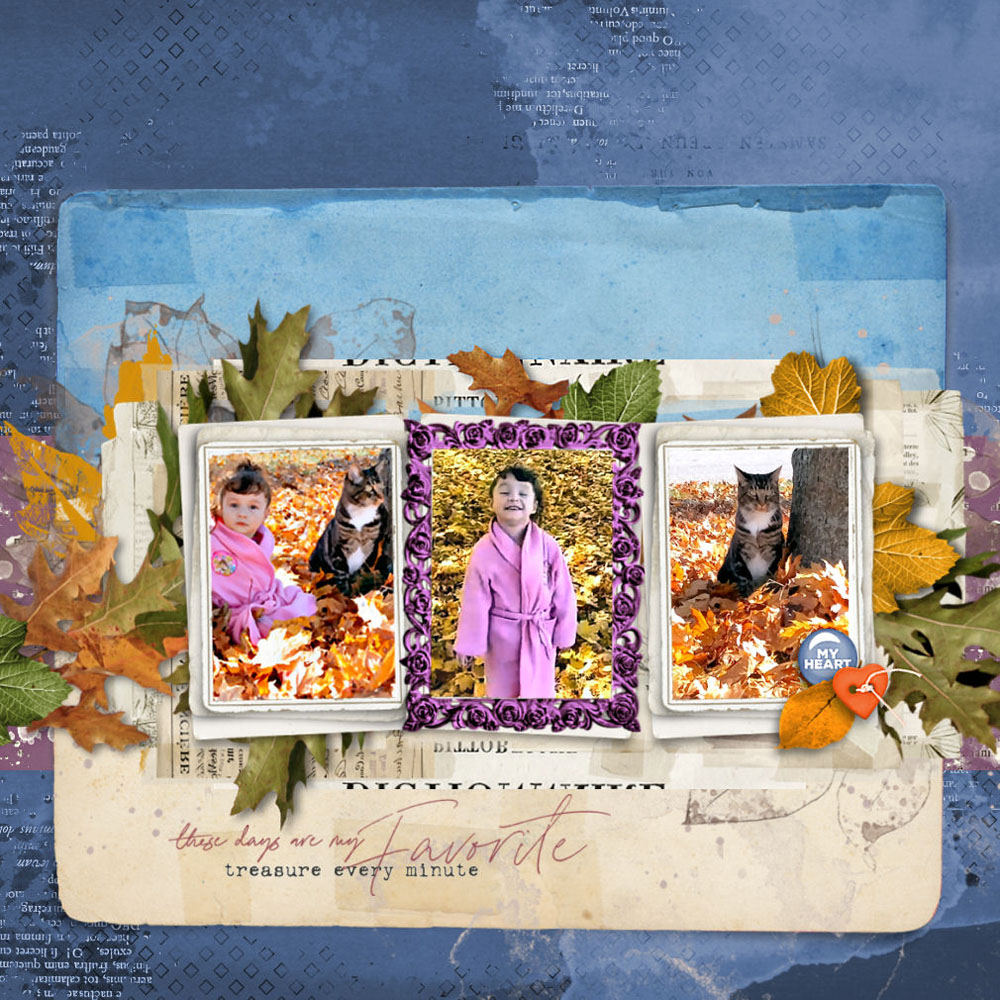 I hope all the different ideas on these inspiration pages have spurred you on to creating your own leaf-y mashup! Please post your page in the Template Challenge Gallery for everyone to enjoy. Also, post a link to your page in the November Challenge Sign-in thread to earn a coupon to the KPD store. That's all there is to it. Now we'll "leaf" the rest up to you!