KPD Saturday Scraplift: Loop and Twist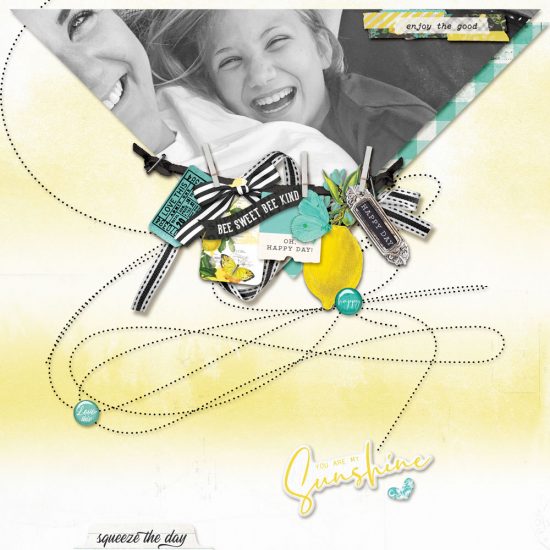 Good Saturday morning, it's Anke with another Saturday lift for you all to try your hand on (so to speak). I loved this page by Rachael (myssp) with the large triangle and the awesome stitching hole twists.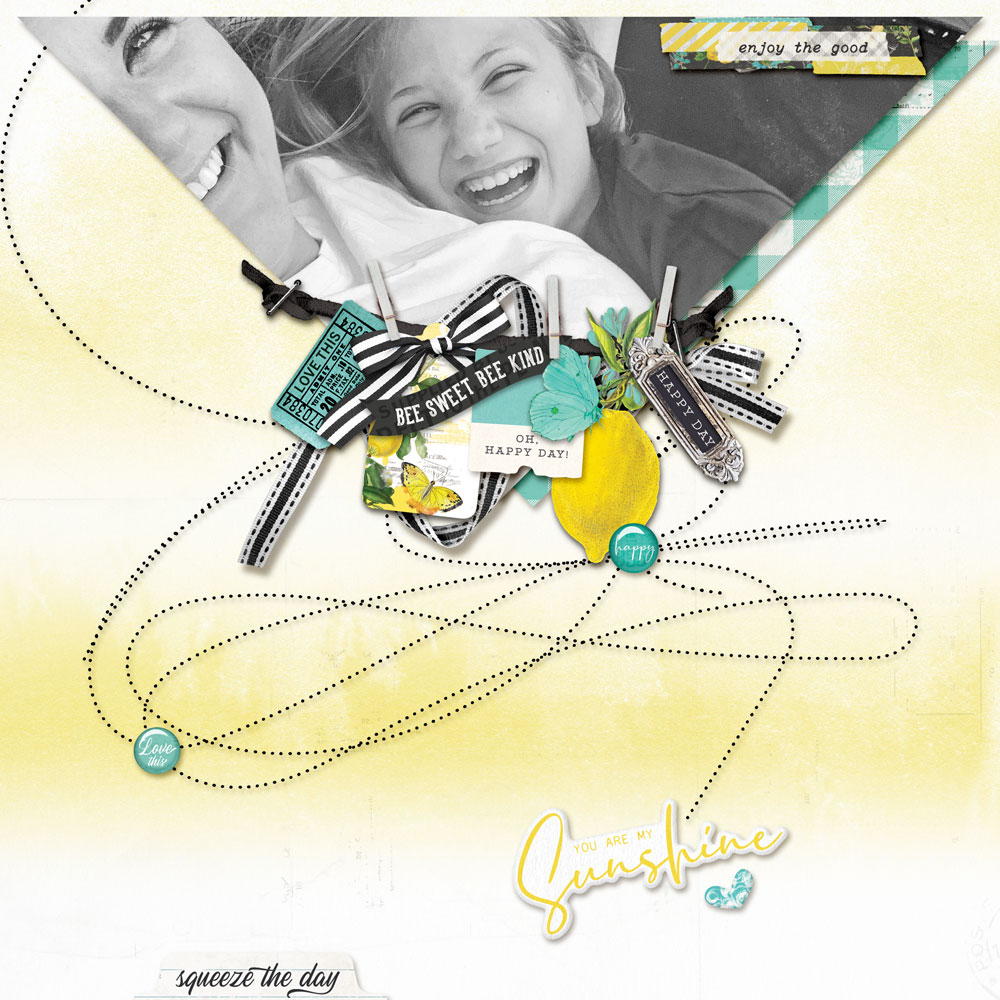 Something totally different and I hope you agree, that it's a wonderful page to lift. Here is what we came up with
This first page is by Addie (agoymerac). I love how she substituted the triangle with this  awesome honey comb design. What a great effect! I also love the looping lines she used instead of the stitching holes.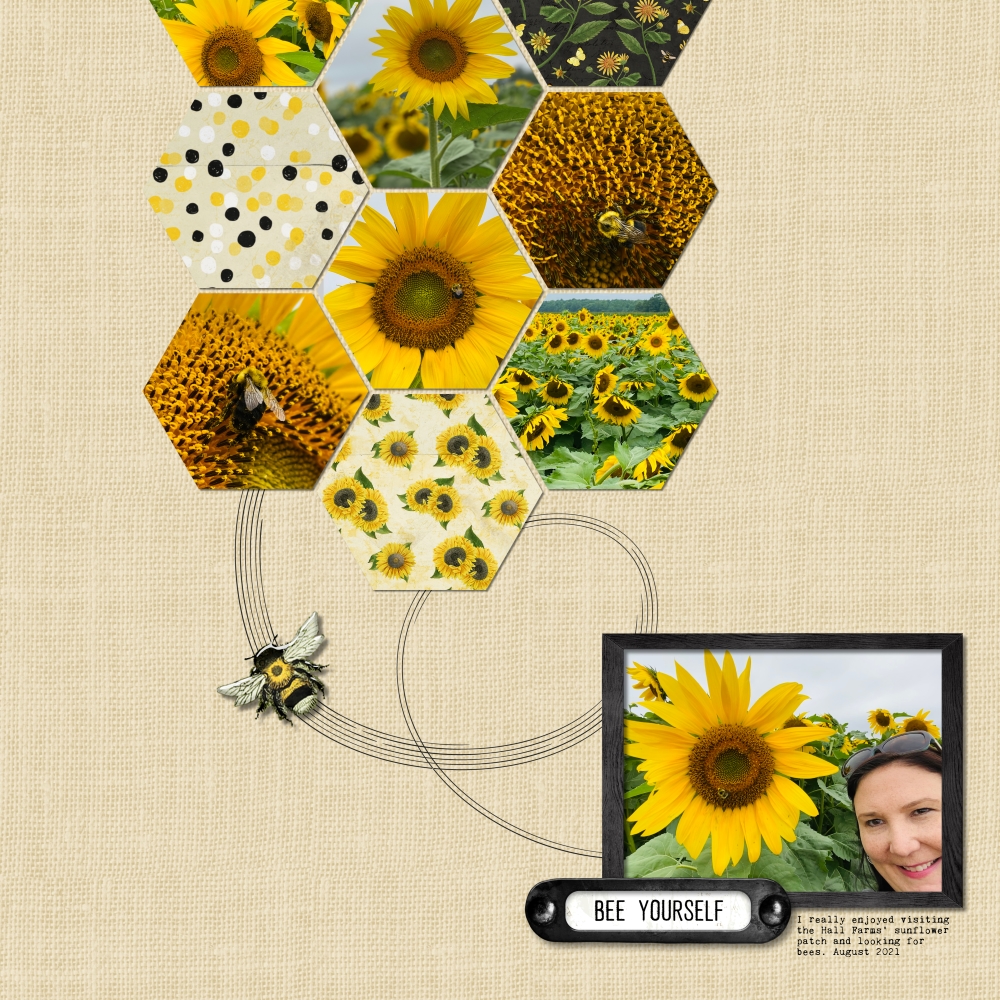 Here is everything she used
Lemon Twist Element Pack, photo-grids-12×12-layered-templates-09,  duncan-solids-paper-pack,  looping-lines-brushes-and-stamps-01/, sunny-season-remnants
Mel (Britgirl) came up with this beauty. How gorgeous is that girl of hers?? I love the layers she placed under that ripped frame and the hole twists with that cute brad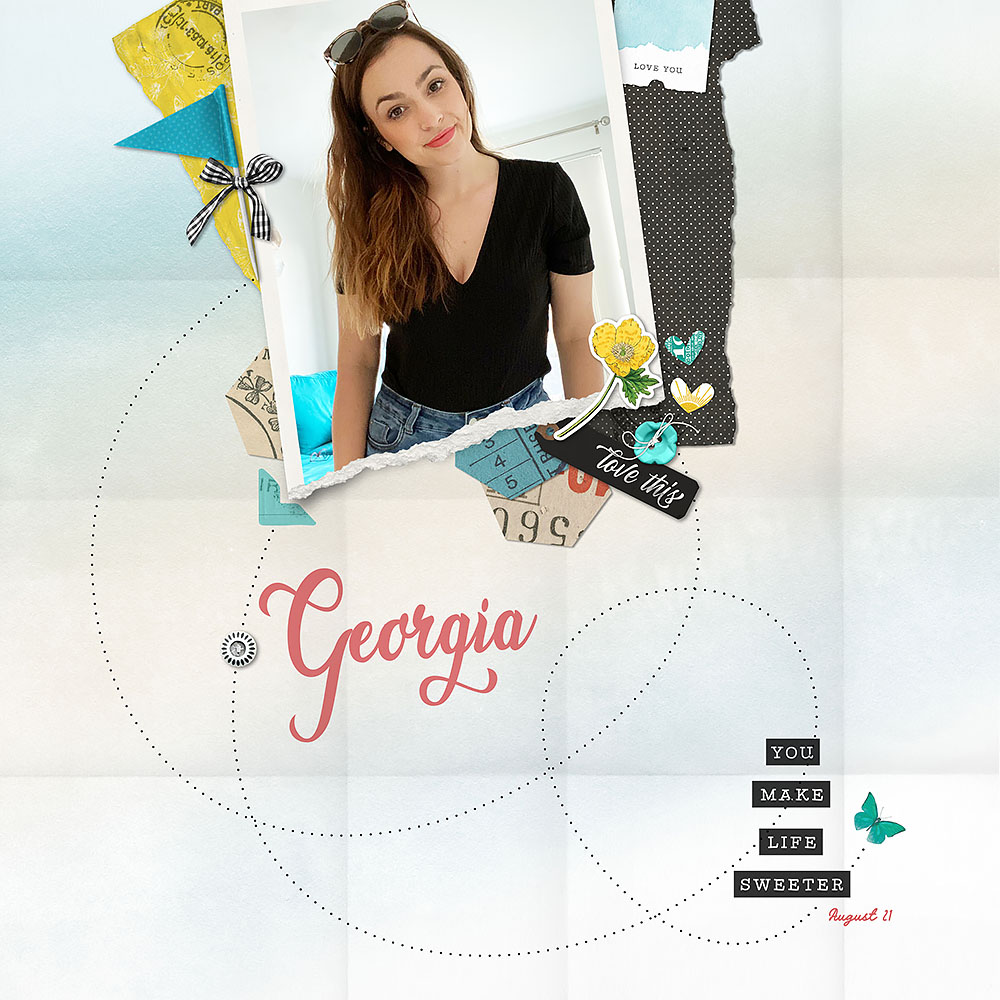 Here is a list of her supplies
lemon-twist-remnants-02/,  painted-sentiment-chips-01/, lemon-twist-element-mix/, lemon-twist-sticker-sheet-01/, lemon-twist-sentiments-stamp-pack/, twisted-dots-01/, hexaphemera-02/, ripped-frame-stack-layers-04/, blue-bird-scrapbooking-kit/, ombre-essentials-paper-pack-02/
Finally there is my page. I kind of stuck with the triangle framing and the stitching hole twist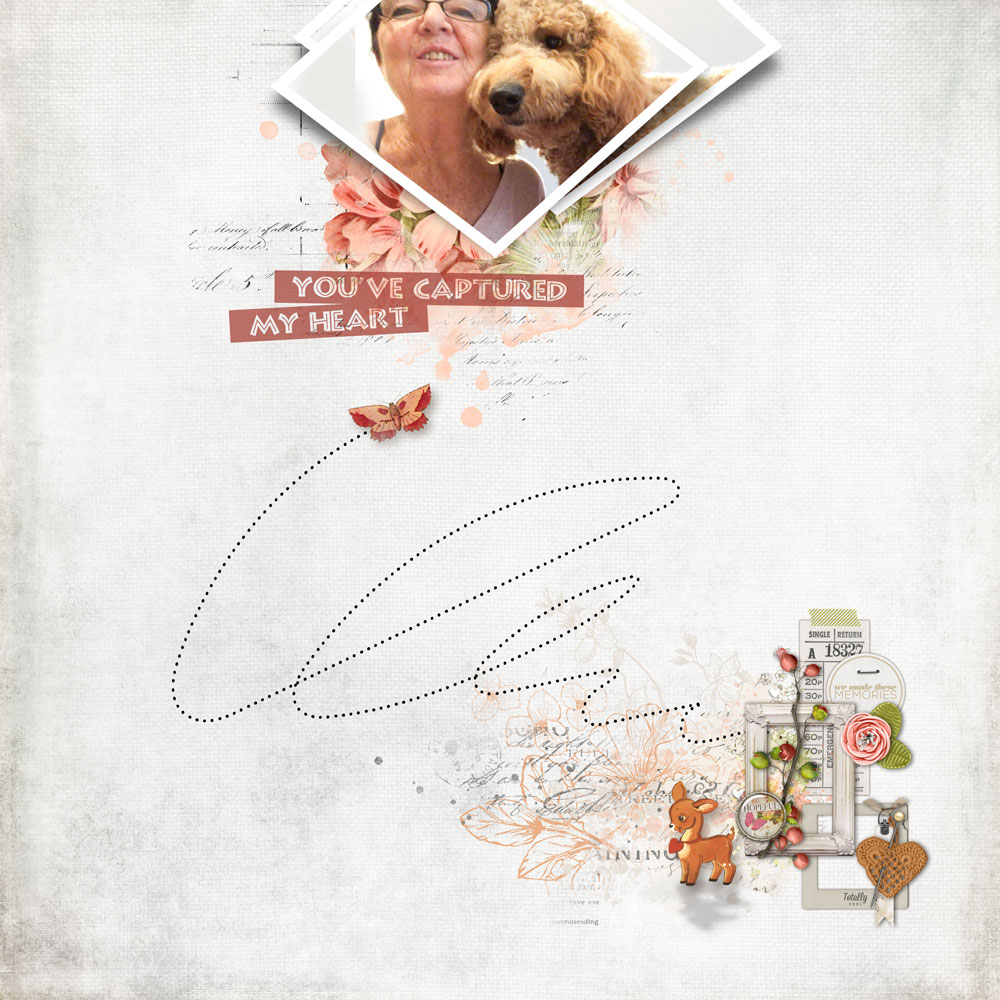 Here is what I used:
Diamond Frames and Stacks 02, Canvas color mix 30 PP, Fresh Vintage Albia (transfer), twisted dots 03, artsy blend layers botanicals 06,
collageables 03, ad inspiration 011913 (title)
Studio KPD
Readymade Frame Clusters Everyday 02
I hope you are enjoying this challenge and I am looking forward to seeing your creations.  Remember to post your lifts in the Saturday Scraplift Challenge Gallery and in the August Challenge Participation Sign-in thread to be eligible for your discount code. As always, enjoy the process of creating and have a wonderful weekend!