July Color Challenge: Red, white, and/or blue
Sarah here (@sterkeurs) with the July Color Challenge! The beginning of July always makes me think of red, white, and blue. In Canada, we celebrate Canada day on July 1st and we go full red and white! Then three days later, our family often crosses the border to Point Roberts, Washington where we celebrate the 4th of July with our American neighbours!
A few of our CT and Guest CT members are starting us off with some great inspiration using red, white and/or blue!
Erin (@Ernie88) created this wonderful page showcasing the sweetest photo of two of her kids – doesn't that just make your heart melt! I love the way she tucked all the fun elements into the letters.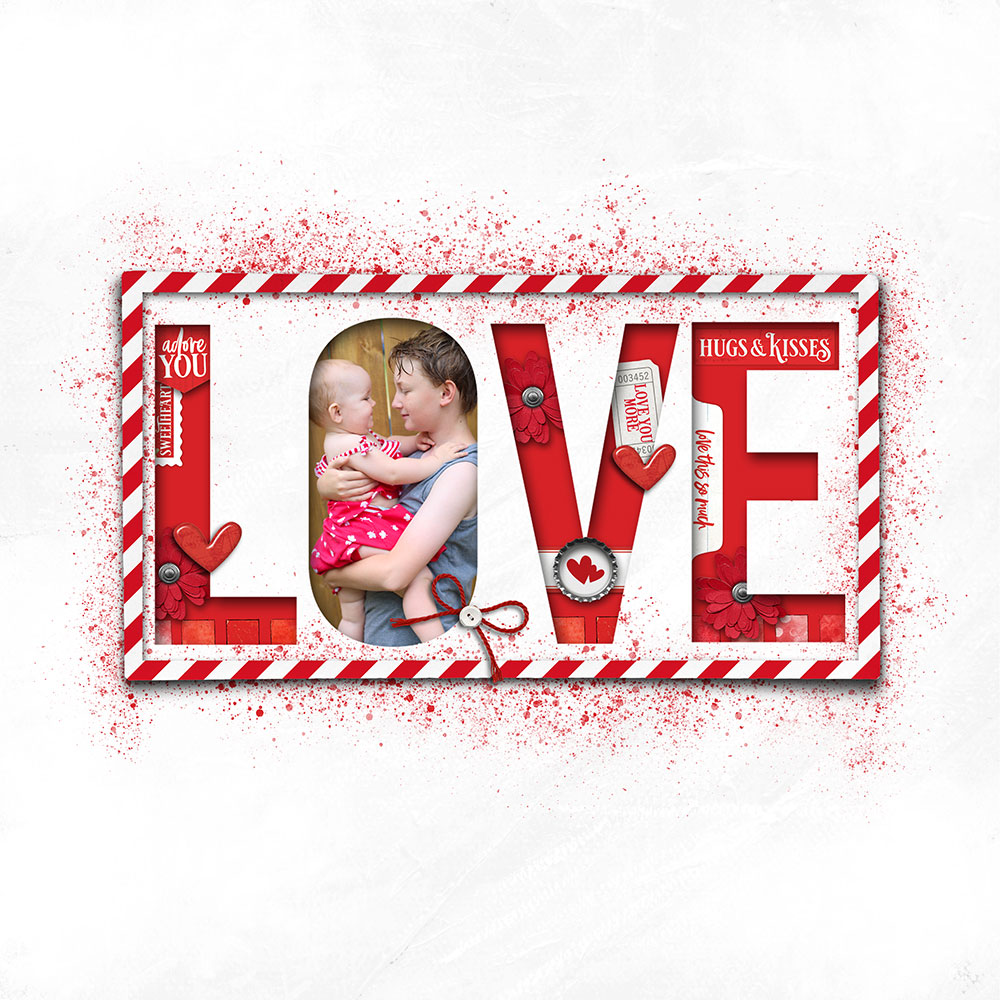 Products used: Artsy Berries Value Pack, Blacked Out Alphabet 01, Candy Striped Photo Frames 03, Catching Rainbows Element Pack, Color My Love Element Pack, Messy Sprays Brushes and Stamps 01, My Vintage Valentine 02 Little Sticker Bundle, Textured Whites Paper Pack 03, To the Sea Element Pack, Vintage Blendable Palettes 11, Vintage Seas Chipboard Stickers, Vintage Seas Sticker Sheet 01
Lori Ann (@lmaggs) did a very simple and striking page. I love the composition and look at that work of art of a cupcake! Wow!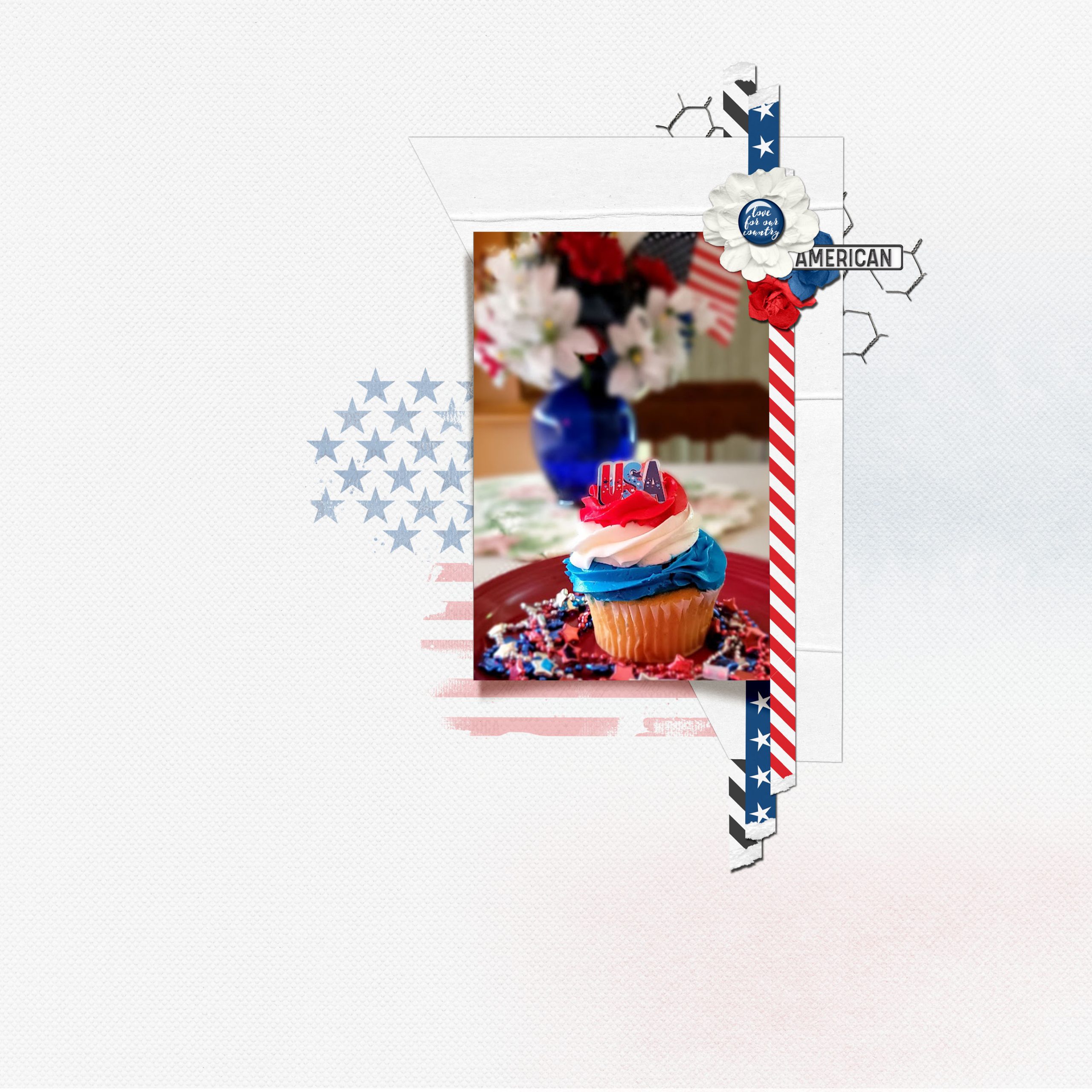 Products used: Arctic Whites Paper Pack, Ombre Essentials Paper Pack 03, Artsy Americana Overlays 03, Americana Country Scrapbook Bundle, Fading Frame Layers 02
Karen ( @grandmak,) chose some great red, white and blue elements to complement a fantastic photo at Fenway Park! Classic!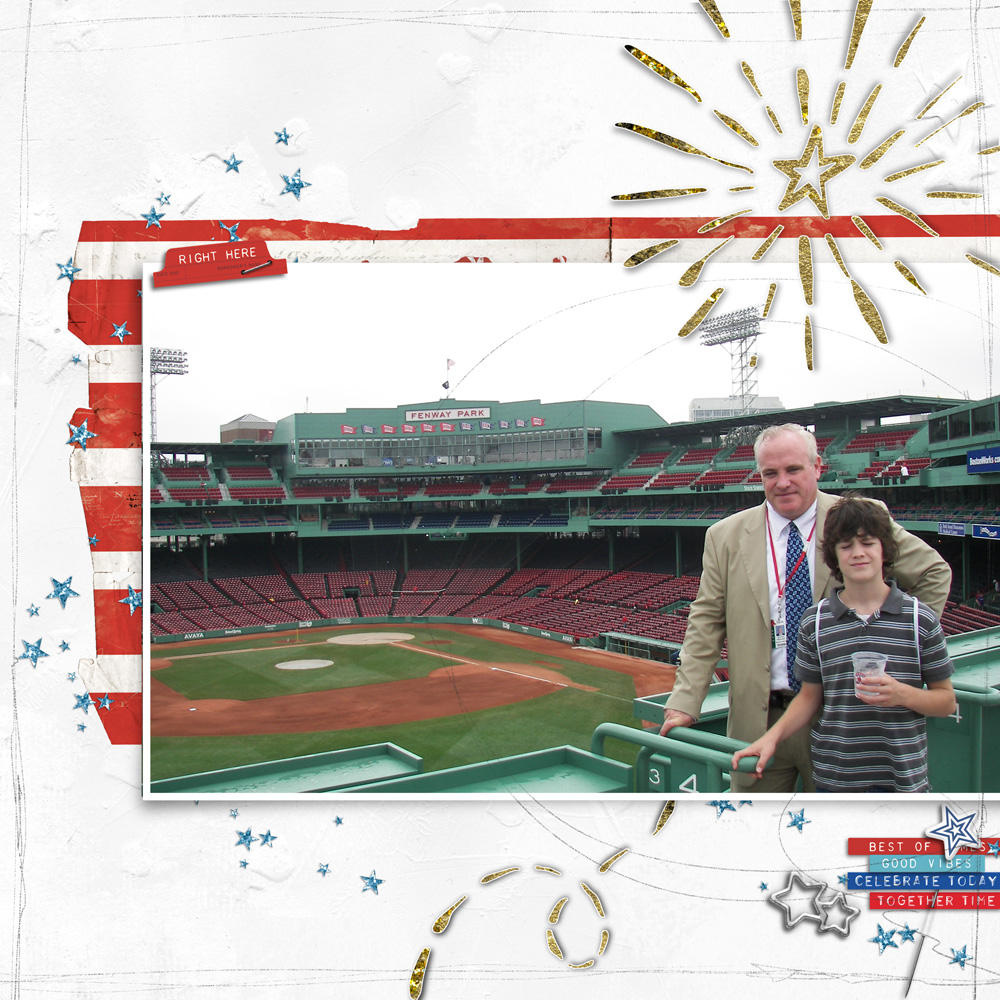 Credits: KPertiet_VintageSeas_12x12BlendableLayers01, KPertiet_VintageSeas_Remnants02, StudioKPD_HanddrawnFireworks02, StudioKPD_LayerWorksNo1714 (bits and pieces), Paint it Gold 01 (clipped to fireworks), Textured Whites 01, Thin Classic Frames 02
I documented the annual launch of our boat. This year we were FINALLY able to launch it in Point Roberts – we couldn't do it last year because of Covid restrictions that prevented us from crossing to our cabin in Washington.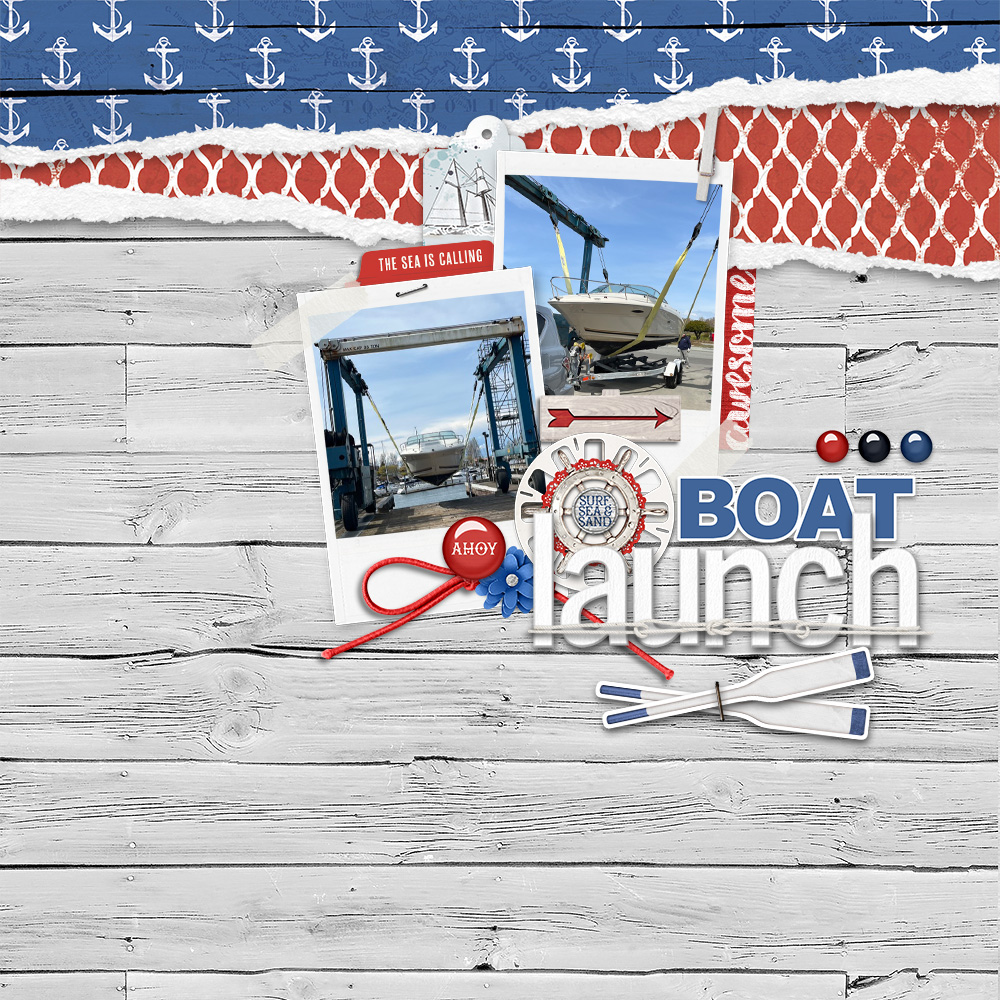 Products used: Elastic Cords 02, Blue Skies Element Pack, Vintage Seas Paper Pack 01, Vintage Seas Paper Pack 02, Vintage Seas Bits and Pieces, Vintage Seas Solids Paper Pack, Vintage Seas Sticker Sheet 02, Vintage Seas Layered Clusters, Vintage Seas Flairs 01, White Chipboard Alpha 02, Wood Shop Paper Pack 01, Readymade Layers: Envelope Clusters 05, Photo Clusters 64, Torn and Framed Layered Template 11, Neptune Element Pack.
I hope that our pages will provide you with lots of inspiration to create a page for this month's Color Challenge. To get you started, Katie has provided a generous freebie pack (download HERE) which you may choose to use on your page. Remember to use all KPD products and post in both the Color Challenge Gallery and in the Monthly Challenge Thread to earn valuable discounts for all the yummy treats in the store!
Happy scrapping everyone!