Get Inspired: Vintage Ticket Ephemera Brushes and Stamps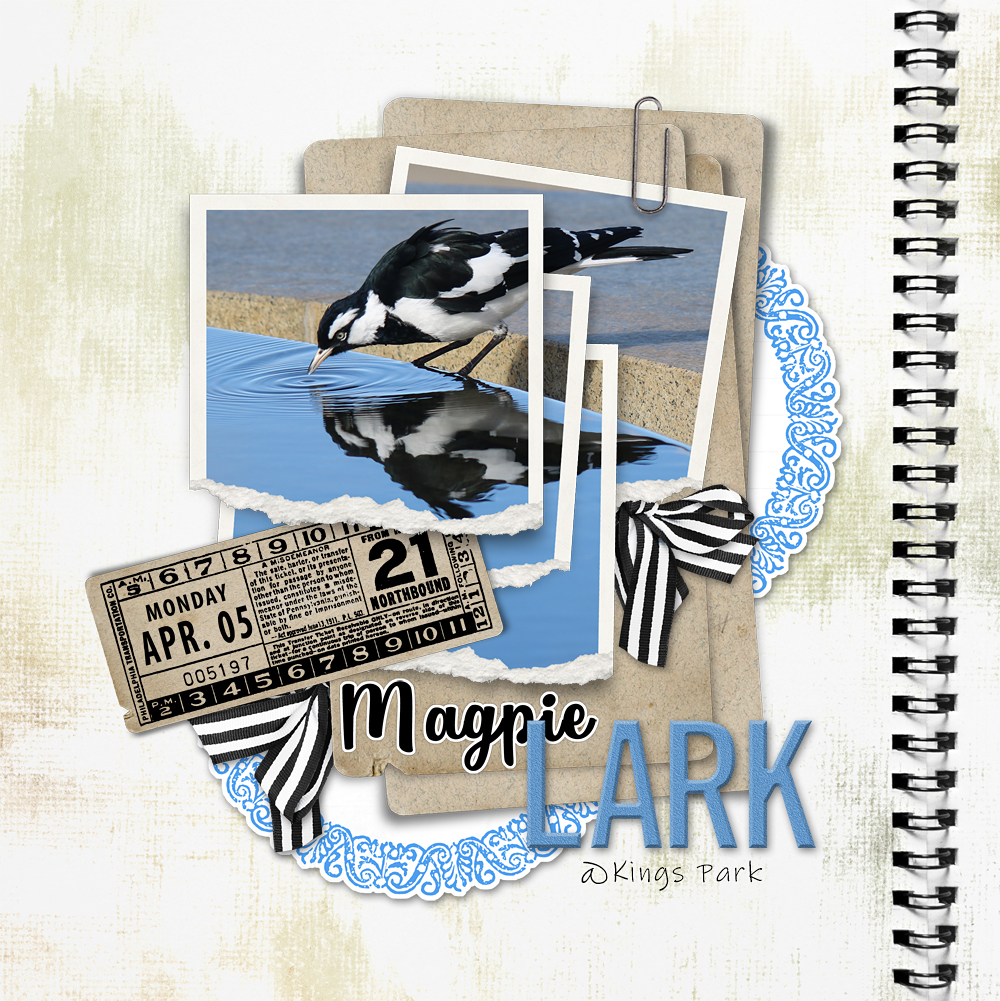 Good morning everyone! One of the reasons that KPD is my digital home are the beautiful vintage designs that Katie provides for us to scrap with – and I love all things 'old-worldy'! Katie includes some lovely old vintage tickets in many of her kits and element packs. Today though, we're going to look at two packs of stamps that Katie released in 2018 and explore a couple of different ways these can be used.
Vintage Ticket Ephemera Brushes and Stamps 01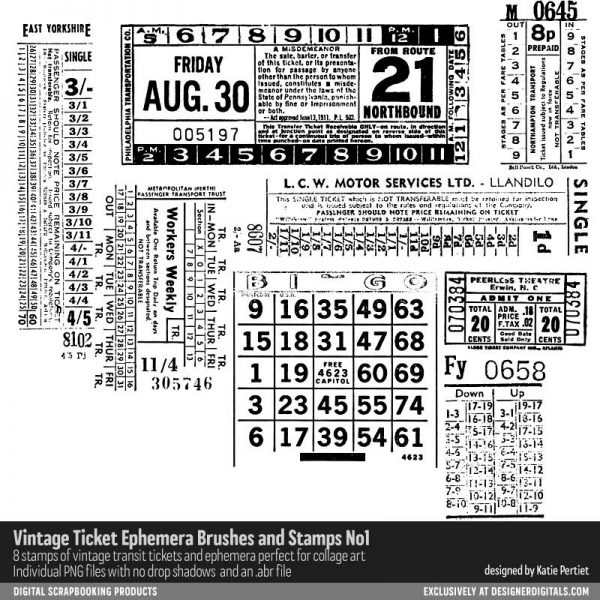 Vintage Ticket Ephemera Brushes and Stamps 02
Brushes and stamps are such versatile elements to have in your stash and can be used in different ways.
You can use them to 'stamp' your background paper to create a foundation for your page design. I wanted to record one of the ways my grandchildren prepared for their paternal grandfather's funeral. I used the small calendar stamp from the second set. I stamped it repeatedly to create a gridwork underneath my photo arrangement. I think the white 'ink' looks especially nice against a krafty background paper and I paired it with a stamped alpha for part of the page title.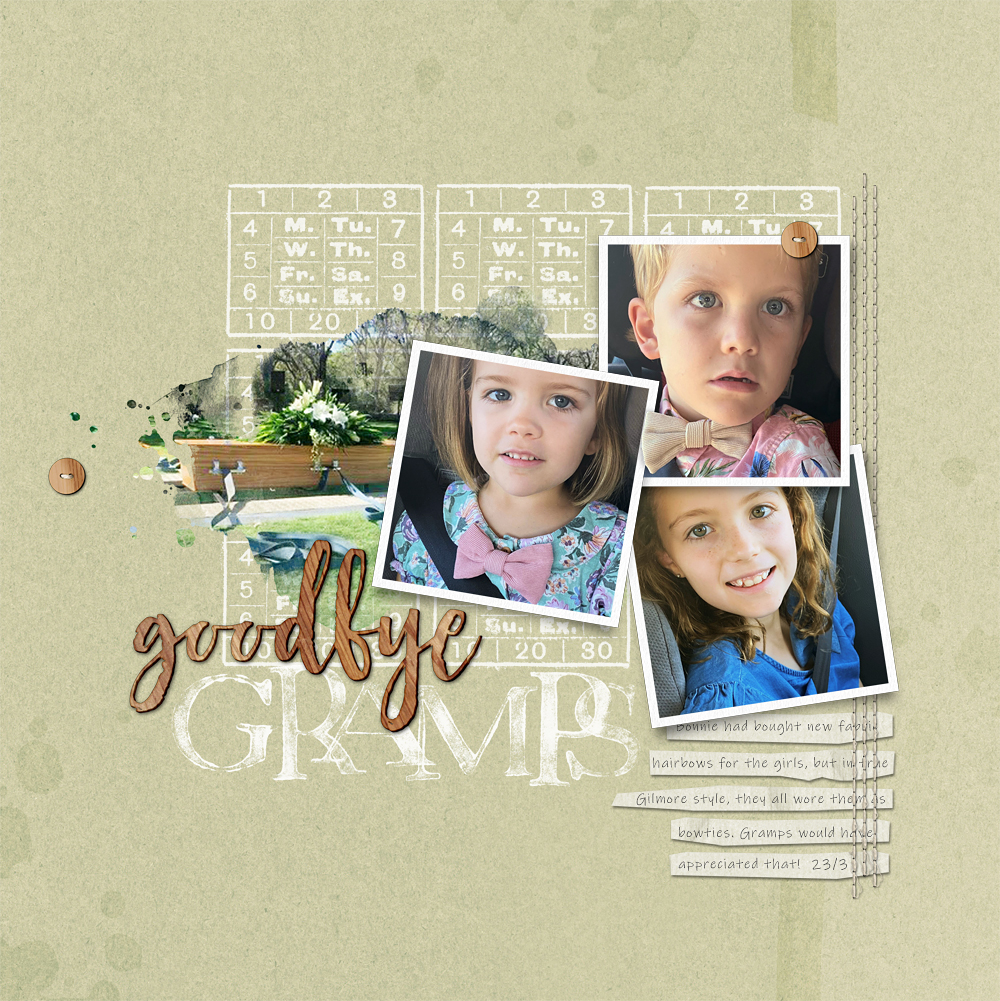 Of course, you can just make tickets out of the stamps 🙂 For this page I used some stacked frames and combined them with Clipped Journal Layers 02. I love these layers because you can place other elements under the clip as well – here I placed one of the photos under the clip. I used one of the journalers and reduced the size right down to use as the ticket. This ticket stamp from the first pack includes a date, so I erased the date and inserted a new date that matched the photo.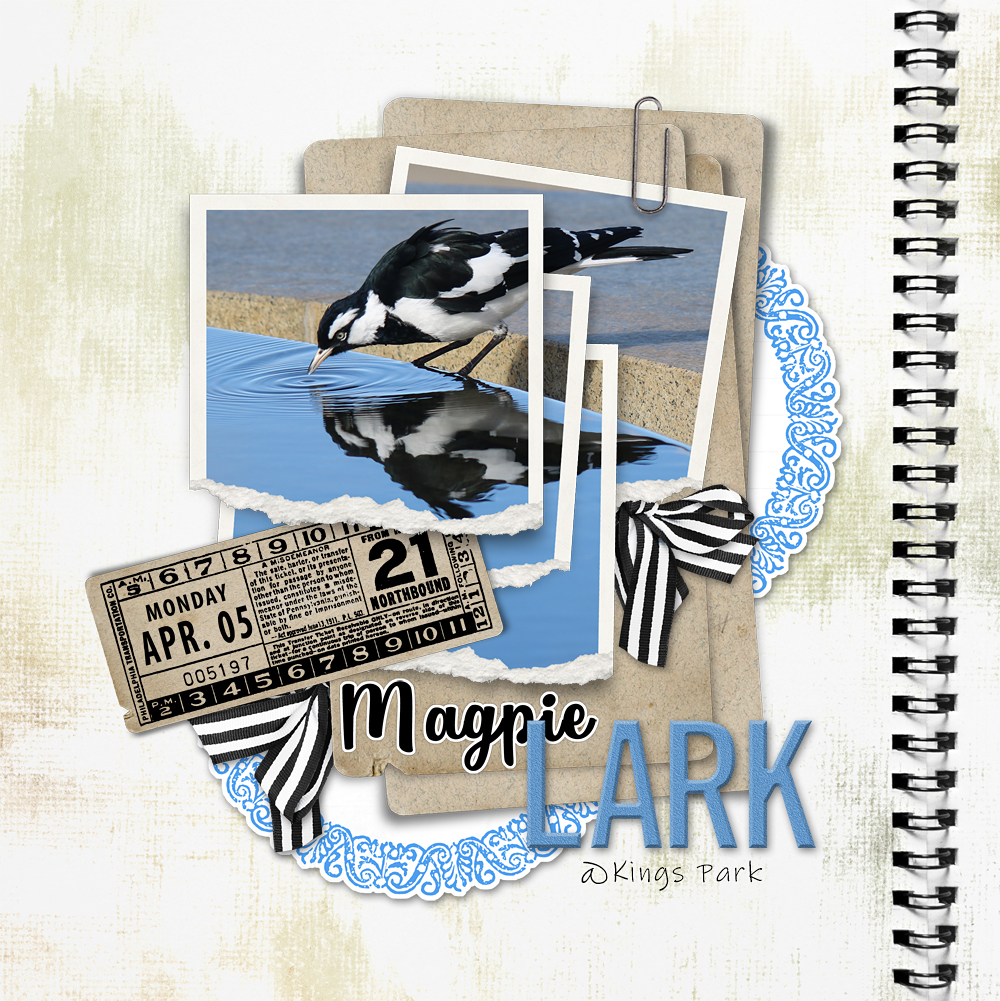 My favourite photo frame pack is the Classic Curled Photo Frames 07 and you can add a little interest to the deeper edge at one side with a stamp – this one from the first set. This could also be done on any of the instamatic frame packs in store also.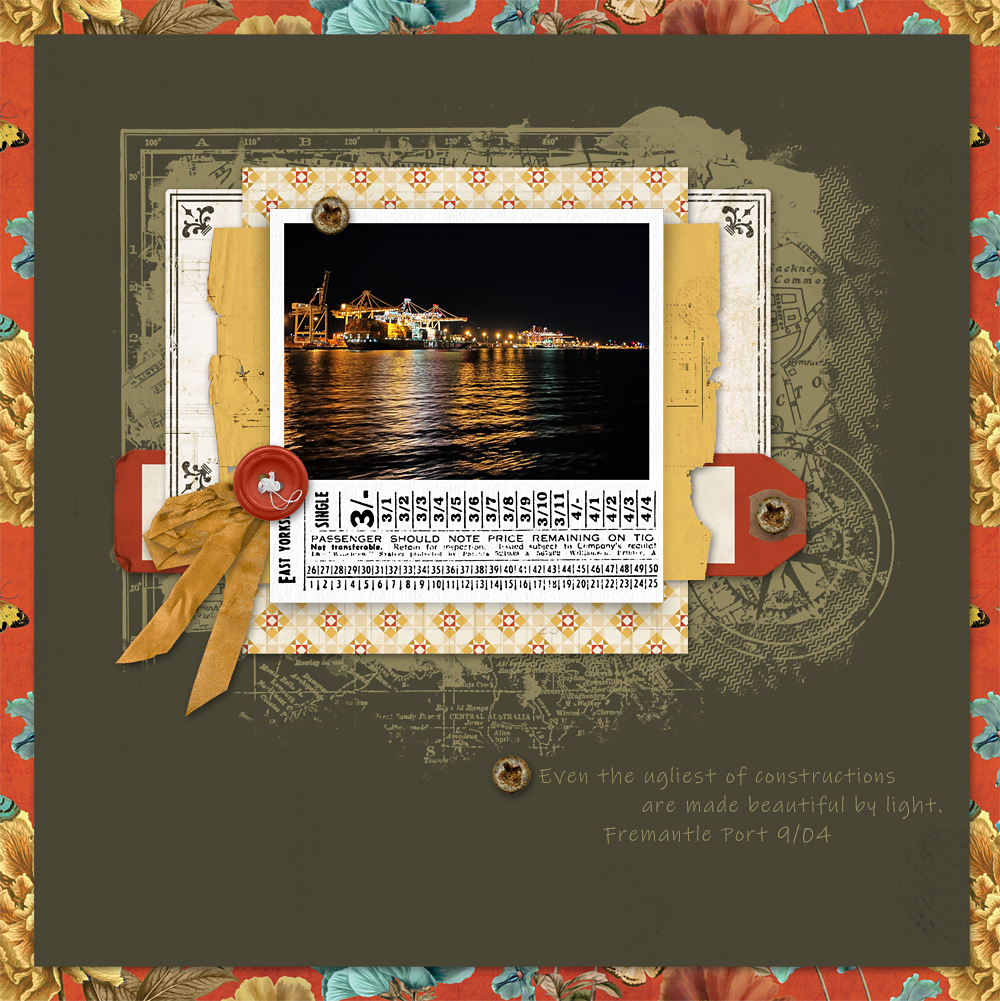 My last idea (I'm sure some of you can think of more!) is to stamp directly on a photo where there is a lot of 'white space'. Again – I used white 'ink' here after I had clipped my photo to the top layer of  the Vintage Artistry Sky Stack Layers that I used. When the page was almost complete I felt it needed a vertical line so I used another stamp from the second set to 'stamp' the background paper.
I hope you can have some fun playing with these stamps on a layout over the next few weeks. My layouts and credits will be added to the Get Inspired Gallery and I hope to see your page there too. Don't forget to add your 100% KPD product page to the April Challenge Participation Thread in the forums to earn shopping rewards!
Happy Scrapping!